I packed a book to read while we were camping.
I had dreams of sitting by the campfire, coffee in hand, curled up under a blanket in the crisp air with my book.
Dreams. Not reality.
Reality included lots of hiking, football, rock throwing, and nature hunting.
Reality included kids wanting my attention or needing help each time I decided to try to read.
All great and wonderful things…but it sure wasn't solitude by the campfire reading.
Right before we loaded up to go home, the kids wanted to go to the playground one last time. I grabbed my book and my camera.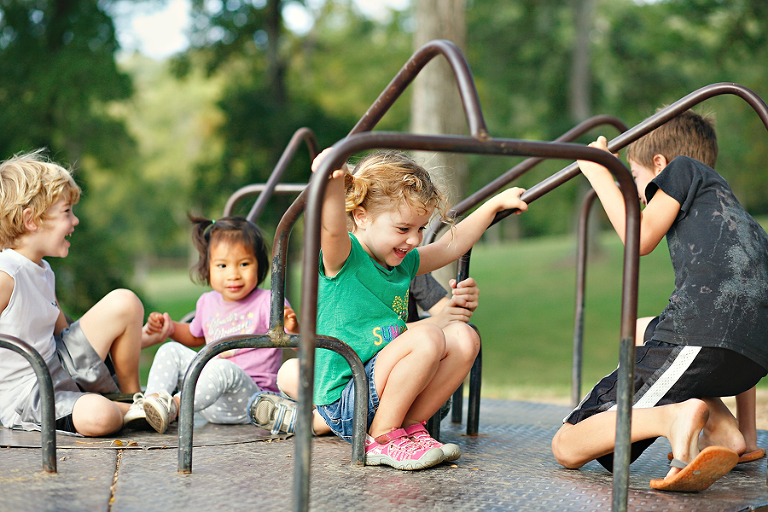 The faster her brother spun the spinning thing, the more excited she yelled while letting go of the bar.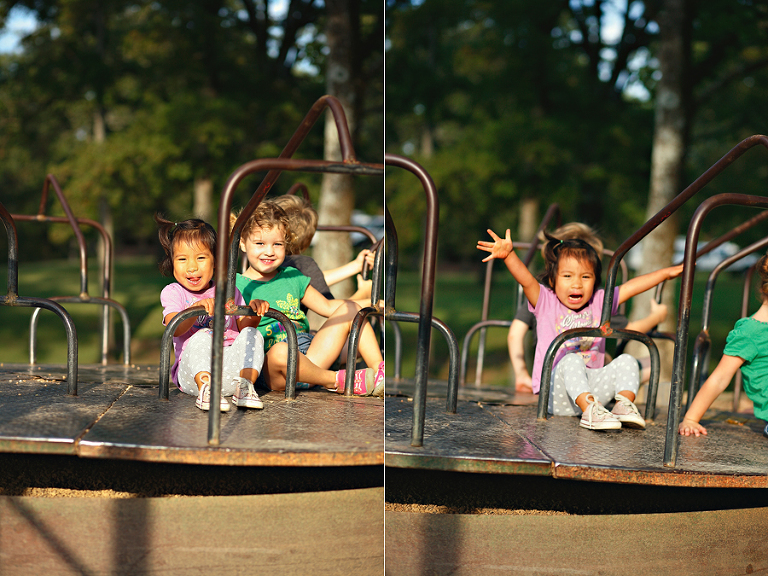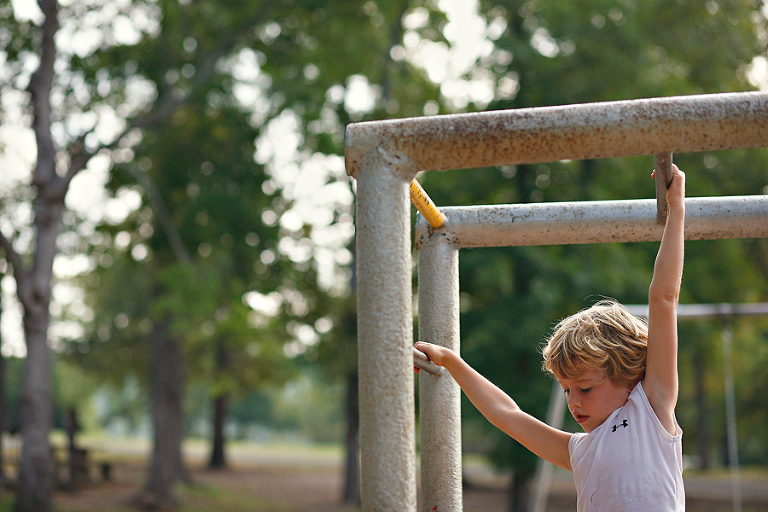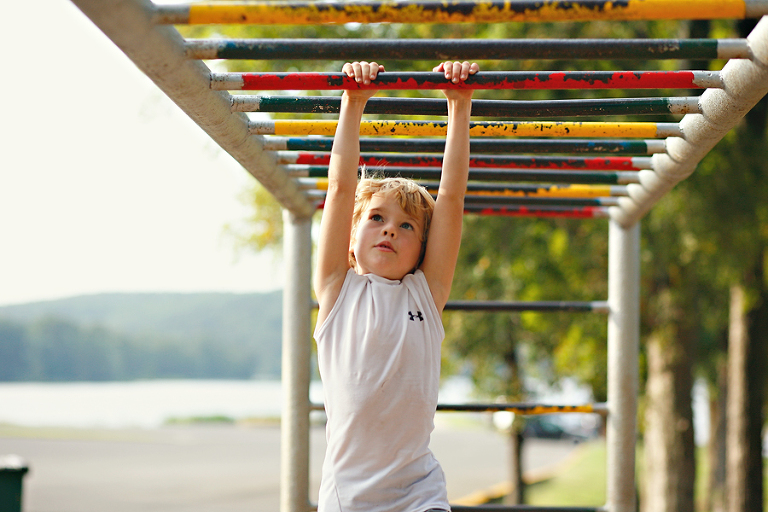 While sitting at a picnic table (a little grumpy) with my book, I read the words, "I want to cultivate a deep sense of gratitude, of groundedness, of enough, even while I am longing for something more. The longing and the gratitude, both. I'm practicing believing that God knows more than I know, that he sees what I can't, that he's weaving a future I can't even imagine from where I sit this morning. Extraordinary, indeed. More than enough." (Shauna Niequist, Bread & Wine)
And I looked up from where I sat that morning to see my 5 kids squealing and laughing on a rundown playground. Extraordinary, indeed. In that moment I thought back to 10 years ago….no insurance, home, jobs, and a baby on the way. Back then I could have never dreamed – not even my wildest imagination – could I have dreamed that this would be my future. So, I never got to sit in serenity and read my book. Instead I read a couple pages in between kids running wild and free. My kids. I'm a mom. I'm a wife. God had a future for me I could never have imagined. He has a future for me I can't imagine.