In October 2009, I came across the story of Aleida Frankin. On August 6, 2008 she wrote a blog post with pictures of her and her daughter.
In the post, she wrote, "There is a reason why I'm posting these pictures.  Pictures that I'm actually in.  Not because I think I'm all that and a trip to Hollywood.  No.  It's because I'm actually tired of being worried about how I look and not taking or having very many photos of me with my children.  I have very few pictures of me and my babies when they were babies, and I have myself to blame.  Precious opportunities to capture on paper, lost because of my silliness.  Well no more I say!  One day I won't be here and there will be hardly any pictures of them and their mama.  So ladies, hand over the camera and get in those photos!  Please.  You'll be happier you did."
One month later her life was suddenly cut short by a driver who ran a red light.
Such a powerful and heartbreaking story. Aleida has left a legacy behind for so many. Her life has challenged moms across the globe to get in front of their cameras. Her words challenged me back in 2009 and have shaped my perspective of being in front of the camera and not just behind it.

I want my kids to see me when they look back at old pictures. My friend Emily is passionate about this too. Several years ago she started hosting a weekly Embrace the Camera challenge. A way to come together as moms and challenge each other to let go of insecurities and get in front of the camera with our kids.
This week Emily and I are teaming up to do a week of Embrace the Challenge – each day a different prompt to help you document your day with your kids. I'd say 90% of my pictures with my kids these days are taken with my iPhone and my hand held out away from my face. It is easy and it works….
…these are all iPhone shots…
(holding my arm out)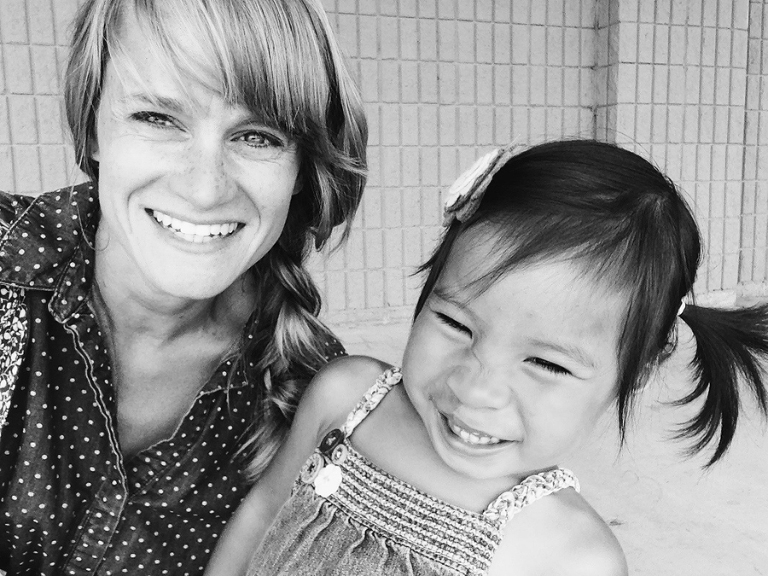 (holding my arm out – this is our family "boot camp" where I pretend I am Jillian Micheals)
(holding my arm out ~ using a Belkin Live Remote)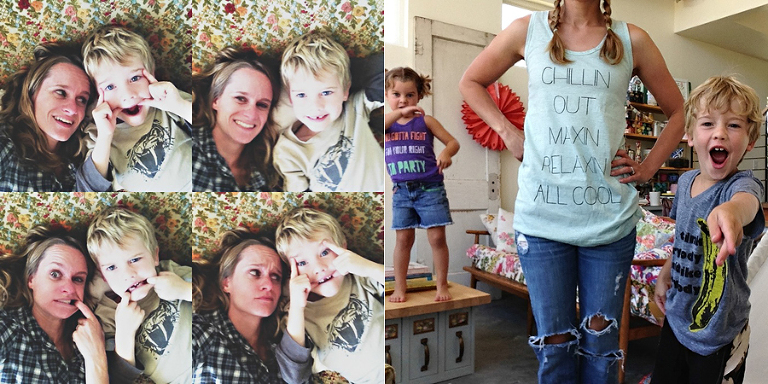 (holding my arm out)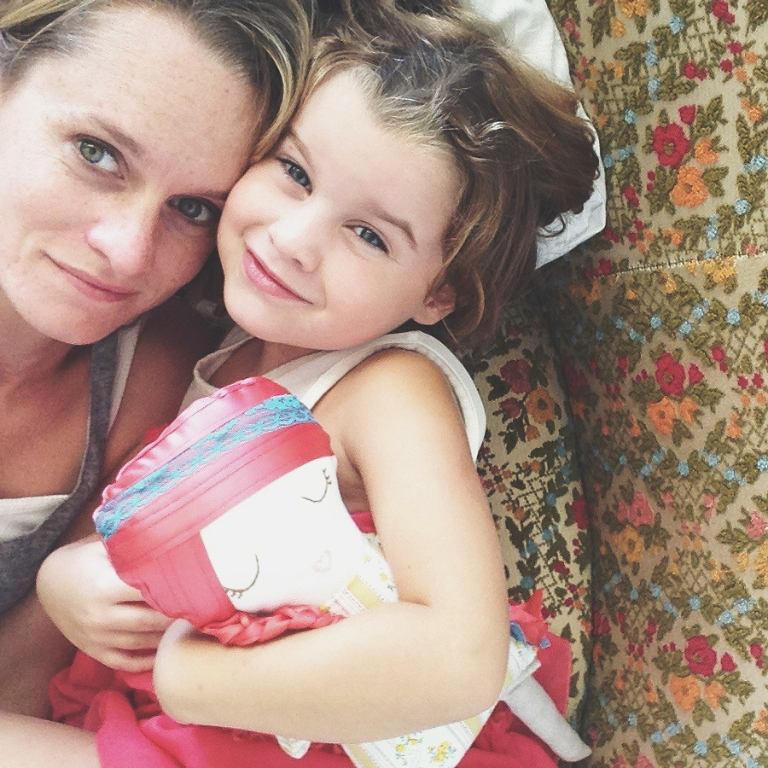 (taken by a friend ~ holding my arm out)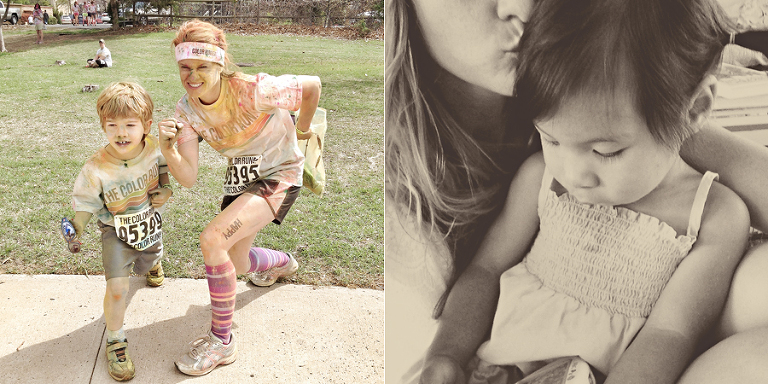 (holding my arm out, his knees are bent)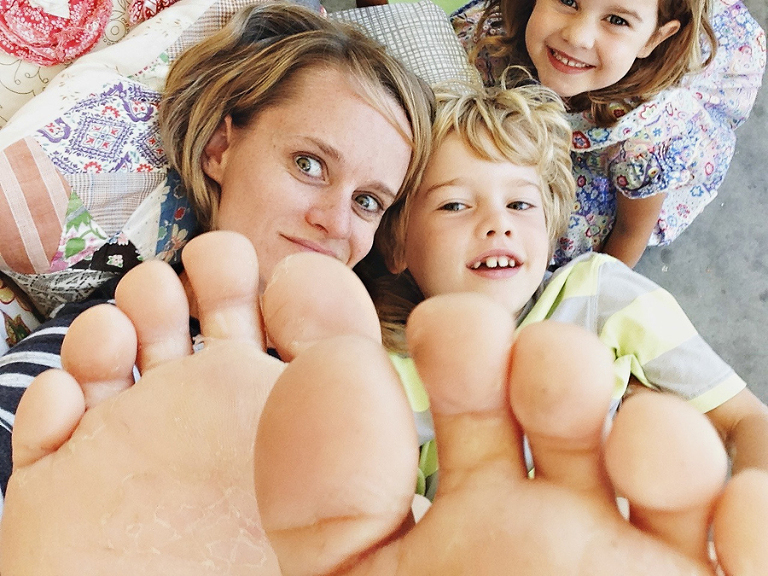 (holding my arm out ~ phone propped against my wallet using Camera+ self timer)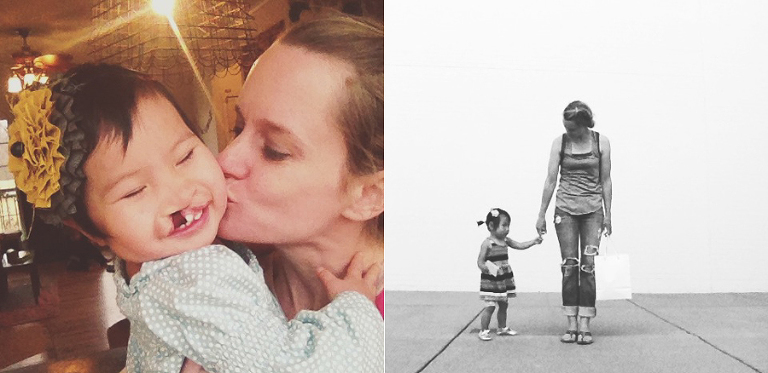 This is an iPhone shot of Emily & I with almost all our kids (0ne of her's is missing) – I think Chris took this for us.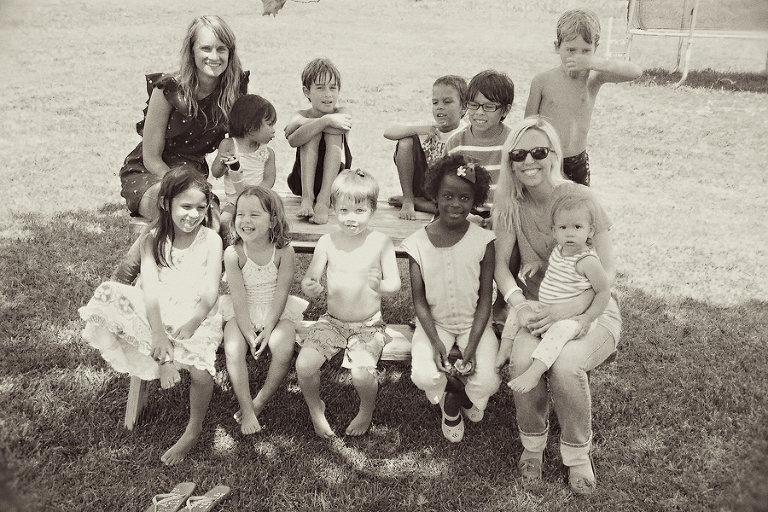 Emily and I would love for you to join us this week. You don't have to share your pictures online, but if you do ~ leave a comment with a link to your blog. We'll be posting our pics to Instagram all week using the hashtag #embracethecamera – please use the hashtag too, so we can see your pictures.
Each day will be a new prompt. I know some of you will be reading this late on Monday, don't worry if you don't match the prompts to the day. The whole point is to get in front of the camera with your kids! I'll be sharing my pictures here on the day following the prompt.
So….here you go for today and tomorrow:
Monday: SMILES (get in front of the camera and capture a smile!)
Tuesday: MAKING MEMORIES (a picture that involves you enjoying an activity with your loved one)
UPDATE: Just to clarify, you don't need anyone else to embrace the camera…I approach it from the perspective of being a mom, but you don't need to be a mom to get in front of the camera. I wish I had more pictures of my from my college days and before…challenging yourself to let go of insecurities and be get in front of the camera is for anyone!