Hey…random Saturday post from me!
I posted yesterday on Instagram that my friend Loren taught me how to braid without using a ponytail holder. I might or might not fix my hair this way everyday now. Much cuter than my regular ball of hair pulled back. Here is what the braid looks like: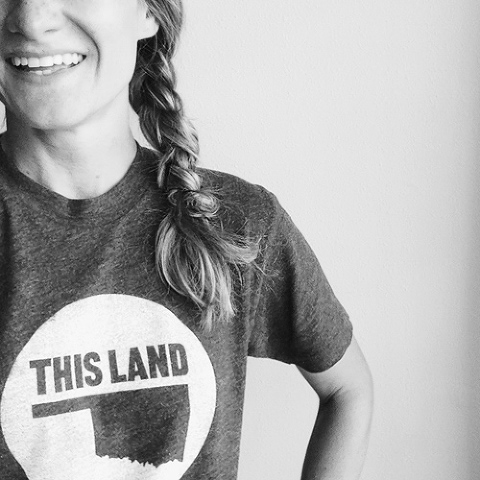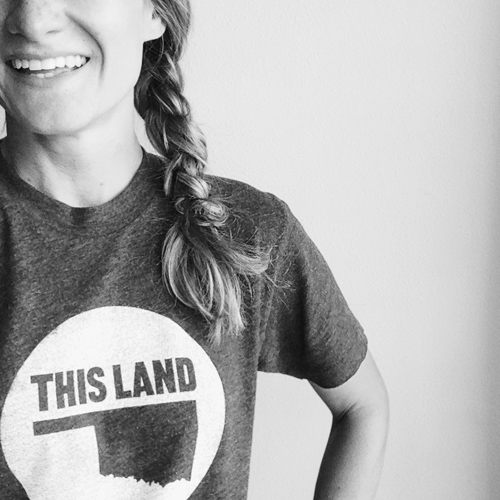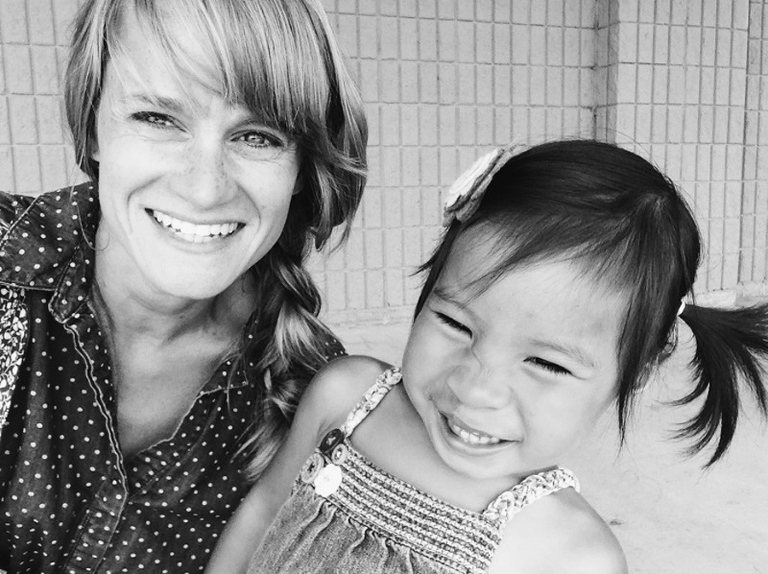 Well, several…okay LOTS…on Instagram asked for a tutorial. It is so very odd that I would be posting a tutorial on hair. I spend less than 5 minutes on my hair. It is even stranger that I actually posted a video. This is an online first for me. I will warn those of you that have read my blog for a long time, it will probably be very strange to hear my voice. Anyway, I tried posting the video here, but I can't figure it out and I don't have time to google it right now. Feel free to leave me simple instructions and I'll post it later. For now, here is an Instagram screen shot that you can click on and it will take you to another page to view the video. Those of you with long hair can thank me later…or thank Loren. Feel free to send me washi tape to show your gratitude!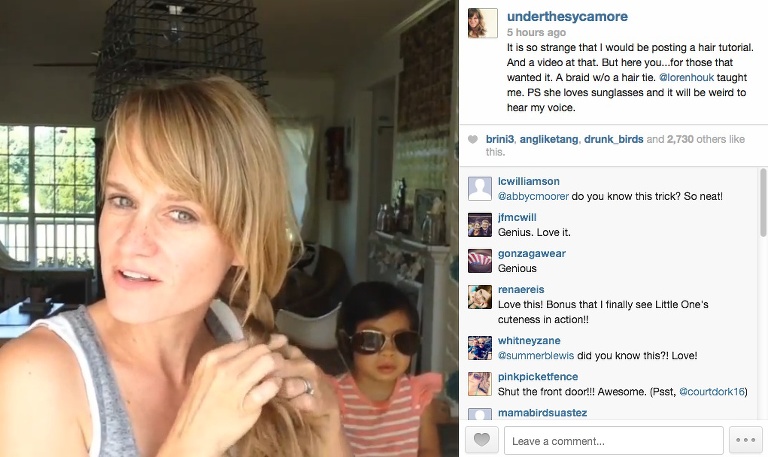 In other news, there are still some spots in my next phone photography course available. The dates are September 15th – October 6th. I will be doing one more in 2013 after this course. For more information and to register click here.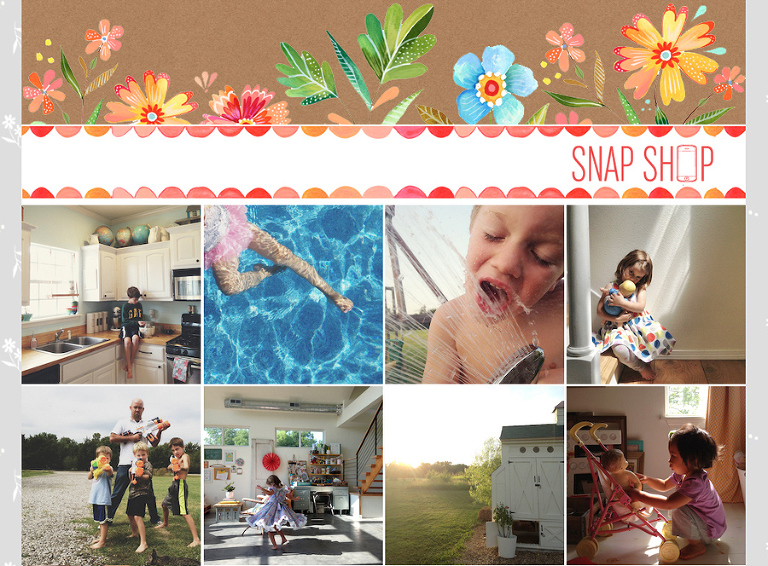 Here are what some of the students from the first round had to say about it:
Ashley, I'm so glad I took this class. As a mom of two young kids, with no working photography knowledge, this was the perfect avenue for me to learn how to capture our memories! Going to a class at this point isn't feasible. I needed something I could access and learn from during nap times and evenings. This was it! Thanks for organizing it clearly and concisely. I learned how to focus my phone camera- my pictures already look a million times better. I don't know that a fancy camera is in my future, but if you ever create phone snap 2, I'll sign up. Thanks, Joanna
Dear Ashely, I am so glad you created this course! It was easy to follow and I learned so much! Your approach is patient and kind. No question went unanswered from the class. My photography has improved greatly, especially composition. You have taught me how to try capturing the world's beauty, whether it's people, places or things. I really loved practicing. This course is perfect for anyone, anytime. Photography is life! Thank you for sharing your talent and gift of photography! Thank you! ~ Robyn, Robyn's Flower Garden
I've been dying to take the SnapShop course since it went online, but I still haven't made the investment in a DSLR. Someday I will I'm sure, but at this point I barely even pick up my point and shoot anymore – my phone is the window to my world. I was so excited to be able to take this course, and I wasn't disappointed. I loved all the examples that you included, and especially the composition and storytelling sections. That is what I'm really looking for in my pictures. Following your blog has already made a huge impact on my photo taking, both in trying to think outside the box and in fueling the desire to capture the little moments and beautiful things. You're such an inspiration.
Thanks so much for this course – I can't wait to get out and practice! ~ Amy
Thank you so much for doing this course, Ashley! I finished reading through the material a few days ago and I am actually missing it — I'm still practicing away, but there is such a loveliness to reading your coursework that it feels as if I've finished a really good book that I just didn't want to end.  Looking over my camera roll lately, I'm amazed at my new body of work. Right from the beginning of this course, I could see that my number of "great shots" had grown from the occasional to the common. There's still room for improvement as always, but guided by the lessons you've passed on to me, I know that I'll only get better and better. I've already recommended this course to everyone I know and will continue to do so. Thank you for sharing your life and skills with us! It's been a joy!! ~ Alex
Ashley–I loved the content in this course. It was well organized and the flow was perfect. I particularly loved your examples of real life, candid photos…which is what most of use are using it for. I love that you gave us examples of things that take away from our photos, as well. As far as the content, I learned many new things. I had never thought about balance, movement and lines. When I first read about those and did some practice shots, I feel that I had to focus on those things however in just the few short weeks I feel like it is coming with little focus. I liked the group as well. I really enjoyed looking and learning from others in the course. The course was definitely all-encompassing from the basics to printing and that was pretty awesome. You are definitely thorough. I also appreciate your responses to questions posted in the course. The only thing that I would have liked more is more critiquing. I learn so well by learning what I am doing wrong. I obviously think that you are pretty swell and could learn from you or I wouldn't have signed up (and trust me I did learn a lot). I do recognize that this was a large group and that would be a full time job to critique everyone. That's all…thank you for everything. WELL worth the money and highly recommended. I am actually going to be sad that you won't be seeing my pics anymore. ;0 Thanks Ashley!!! ~gretch
Ashley, My beloved daughter gave me this workshop as a gift (she is such a fan of yours & a great "storyteller" herself). I told her the two of you may have created a monster as I have my phone camera on the ready at every event! I appreciate so very much the time and thoughtfulness you put forth on the class and the personal way you approached it. So much of this was new to me and so I learned a ton! I am not only a better phone photographer, but I've got mad editing skills now as well!
Thank you again for everything! ~ Vicki
Thank you for another great class, Ashley! I took the DSLR class and wanted to let you know that I really got a lot out of this class, too! I continue to be inspired to capture the stories and details in our days. Your beautifully captured phone photography proves that it is not all about having a fancy/nice camera. I loved seeing how all the composition concepts hold true regardless of the tool being used (DSLR, phone, etc.). Thank you for sharing so much of your self, your life, your family, and your talent with us! ~ Ashlee
Thank you so much for this class – it was well worth the time and investment! Having just completed the DSLR SnapShop class, I felt like I learned a lot from that class but I just wasn't able to practice as much as I would like (or, maybe I just wasn't making it a priority). However, I always have my phone close by so the lessons in both classes have really enhanced my confidence and excitement to try and take interesting pictures! I'm in the middle of completing our family's photo album from last year and want to hurry up and get to organizing this year's pictures – they are going to be so much better! Your sample pictures are so very, very helpful. Thanks again for an amazing class. ~ Jodi
Ashley Ann, wow! Thank you for all the time and effort spent to create this course. I loved it! You found the perfect balance between discussing composition/storytelling and talking phone logistics. You offered great practical tips and yet I felt challenged to find my own style of photography. The numerous photo examples were extremely helpful and I loved that I could move through the class at my own pace. Thank you, thank you! ~ Laura
Thank you so much for putting together this course, Ashley. It was well-organized, practical, and had just the right amount of content. I found your example photos especially helpful. The simplicity example shots, for example, really helped me grasp the idea of including ONLY the things necessary for the story being told. Often design concepts are hard to communicate – it's one thing to know that a shot should be simple, but it's another thing to figure out what simplicity looks like. Your example shots, though, (both for what to do AND what to avoid) really illustrated the concepts well. I also loved that you share what works for you — how you approach a shot, the apps you use, the filters you use, etc. While I know I'll eventually figure out what works best for me, emulating what you do (since I do love your photos!) initially helps me get my feet on the ground and get moving, until I get that rhythm of my own. Thanks again for offering this. Now I just need to practice! ~ Ashley
PS…if you have already taken the DSLR version of SnapShop, I offer the phone course at 50% off, just email me to register (ashley ann photography at yahoo dot com).