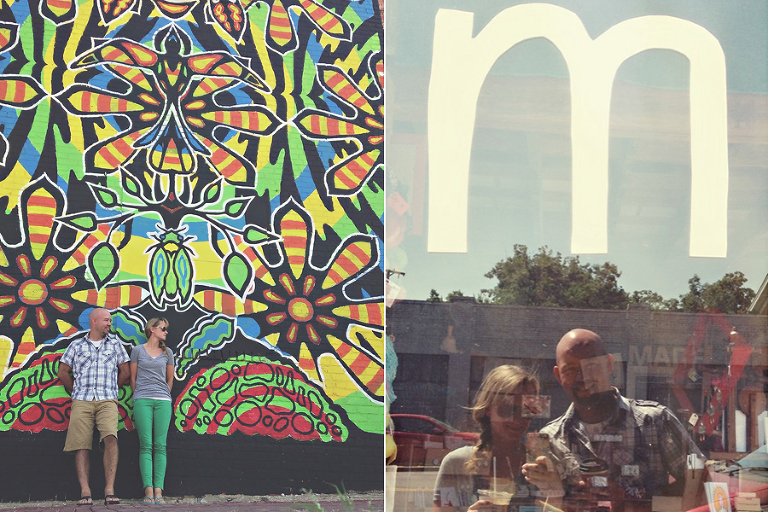 M for Married.
12 years. This weekend we celebrated 12 years of marriage. We both have to think hard to remember how many years we've been married. I like that. He's my best friend. He knows me better than anyone else – all my faults, all quirks, all my dreams. He is compassionate, gracious, and the man I dream about. And I am thankful to spend my days by his side. I hope and pray I get the gift of being by his side for many, many decades.
We had dinner over the weekend at my parent's house to celebrate our anniversary and my grandpa's birthday. My dad grilled enough chicken and ribs to feed an army. My army. Wahoo. While the meat was cooking, I impulsively decided to show my oldest daughter my wedding dress. It was just hanging in my old closet and had never been cleaned, so getting it out wasn't a big deal. That led to her trying it on, which led to my sister getting hers out for her oldest daughter. The inside lighting was terrible, so we carried the girls outside and plopped them in the grass. Lesley's dress was all tulle. Mine was a simple A-line. The tulle made the pictures extra fun.
Cutie little girls.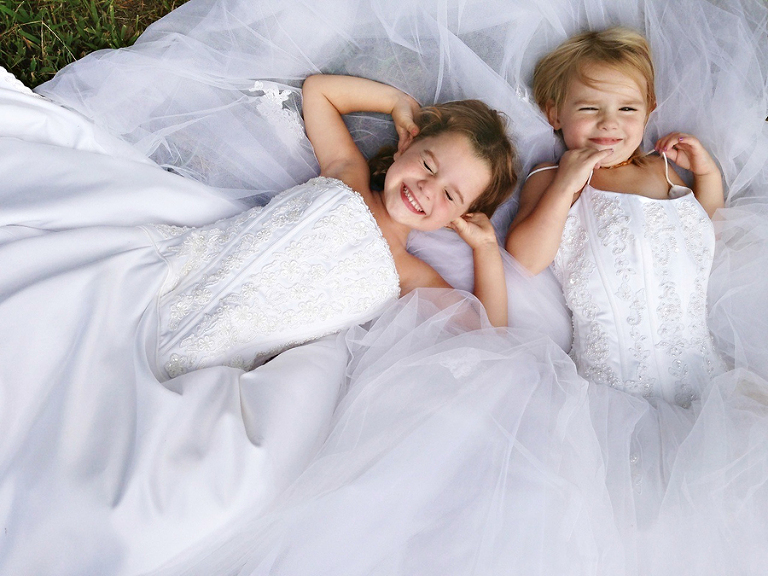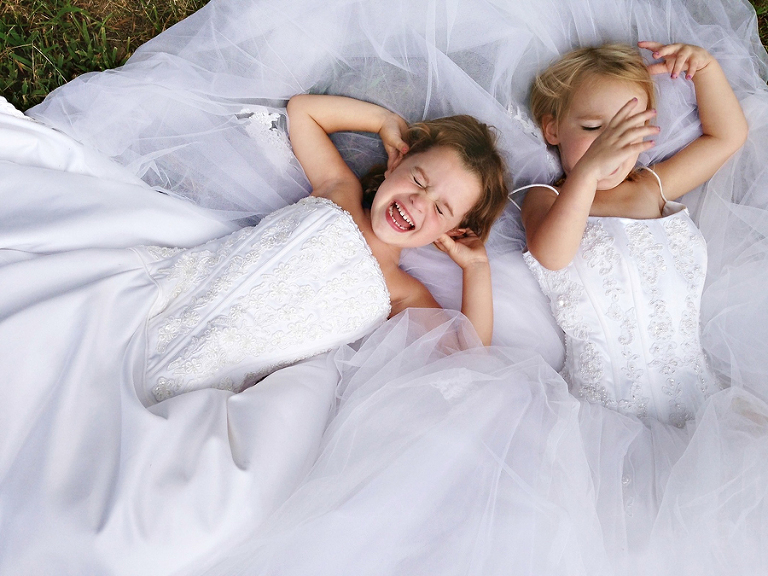 I wish I had my dslr with me when we did these, but the iPhone worked. We'll just have to take them again with my 'good camera'! Whenever FireCracker looks at these she says, "Mommy, that is when I got married!" Needless to say, she loved putting on my dress.
This weekend I also decided to wrap a metal bed frame in fabric. I got the frame off Craigslist. It was black. Then I spray painted it yellow. Then I decided it needed something more, so I wrapped it in fabric. Chris just shook his head once he saw me wrapping it in fabric after I spent a day painting it yellow. I'll post more on it later this week, I need to take some pictures of it not with my phone.
You can see it 'in progress' here…fabric on some of it and yellow on other parts. And a little boy who has replaced carrying Lightning McQueen for a football. It's true – they grow fast.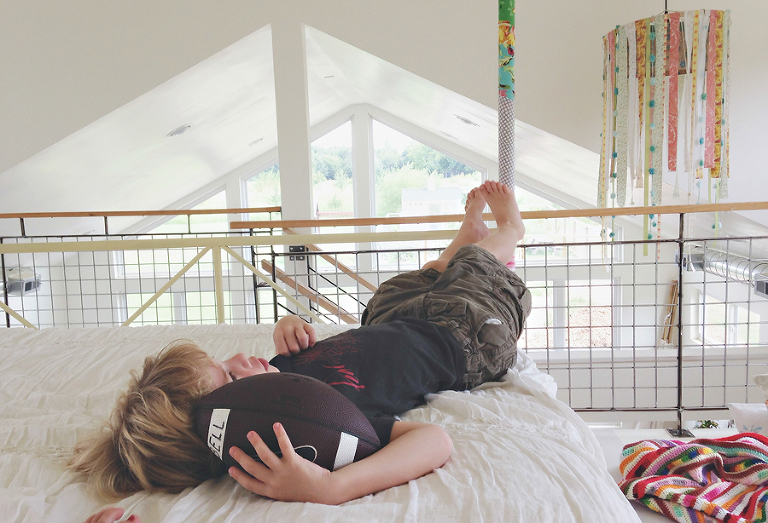 Wrapping was a bit of a task. I took lots of breaks and the girls thought it was fun to wrap me in fabric. They'd cover my eyes and then jump on the bed because I couldn't see them. They make me laugh. Here is a glimpse of the bed…it is upstairs in our 'studio/homeschoolroom/craftroom/guestroom'.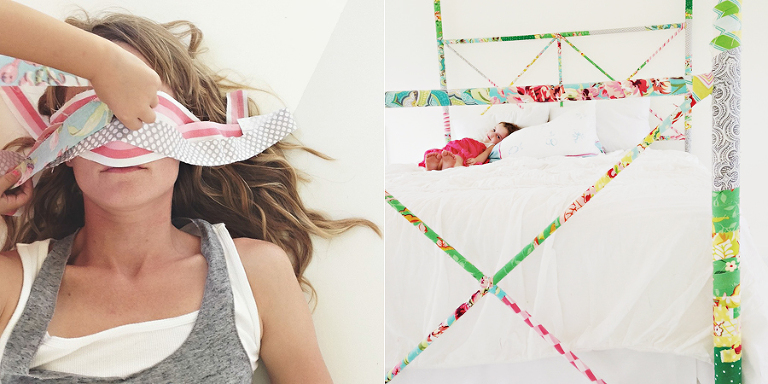 We start school today. Trying a bunch of new stuff and I am a bit overwhelmed with it. If you see me today, feel free to hand me an iced coffee or sweet tea. I'll totally take it. Or I might go lay on the studio floor and let the girls cover me in fabric while I avoid reality. Or not. Off to school…