There was a time when I enjoyed having a bunch of projects going on at the same time. I'd start a project before I finished one. My creative juices were on overdrive and I could crank out projects at lightening speeds.  I'm out of that phase – for now. I just want to finish all my big projects and not keep adding to the list. Saturday I decided it was time to check the girls room off my list.
Months ago I was searching for an affordable wallpaper option and found the perfect rolls from The Classic Butterfly on etsy. For $40.00 I got two double rolls of perfectly perfect wallpaper for the girls room. That wallpaper has been sitting since I bought it. Until now. FireCracker ALWAYS wants to help me with projects, so this month she learned to hang wallpaper in a MacGyver fashion. Here are some peeks I had posted on Instagram the last few days….

I'm waiting on a couple new pictures of the girls to arrive and then I'll post a full tour of their new room. My friend Meg sent me the incredible cow canvas – I share more details on it when I do the tour. Their room was full of little projects I needed to just do. One was updating the doll cradle my grandpa had built me as a girl. One of the bottom pieces had been replaced, so I could either stain it or do what comes naturally – paint it.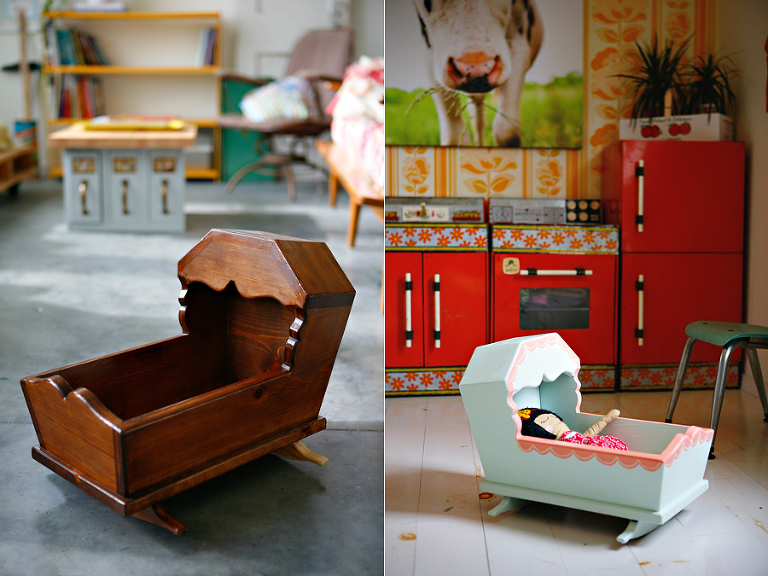 The cradle had a thick sealer coat, so we lightly sanded it. Little One is a big fan of helping me with projects too. My parents always let me join in on big projects, teaching me as they did it. That has completely affected the way I parent my kids. If they show interest, I want to be willing and available to teach them. I want to help them gain the skills and confidence to tackle whatever it is they are wanting to achieve or try.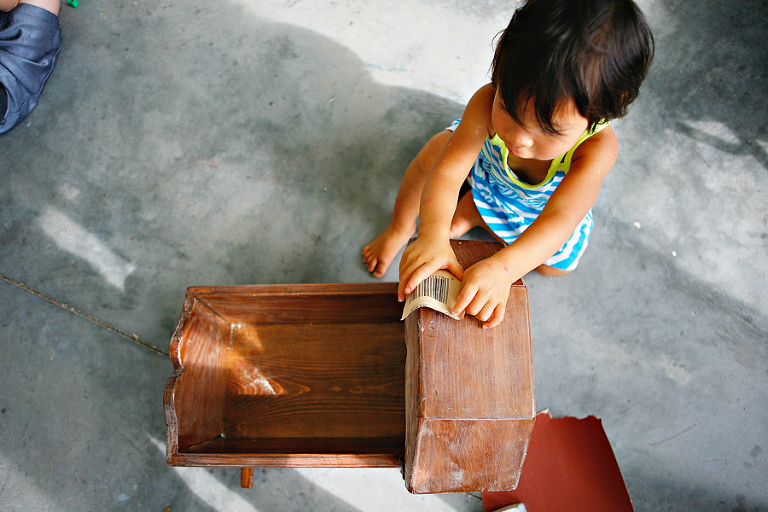 I bought about 10 Behr paint samples from Home Depot a little while back. My plan was to paint stripes on the girls bunkbeds. However, it was going to take too long so I used washi tape and just saved the paint. A doll cradle makeover seemed like a good reason to bust it out.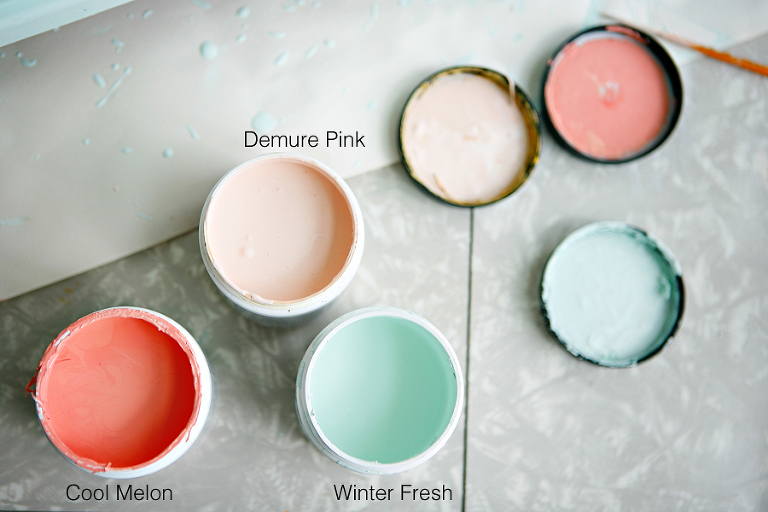 Another little paint helper. Actually all but my oldest helped me paint this project. The perfectionist in me was forced to be silent. On a different note, this girl has such spunk and sparkle. The outfits she picks out make me smile and laugh and pray that nothing steals that sparkle.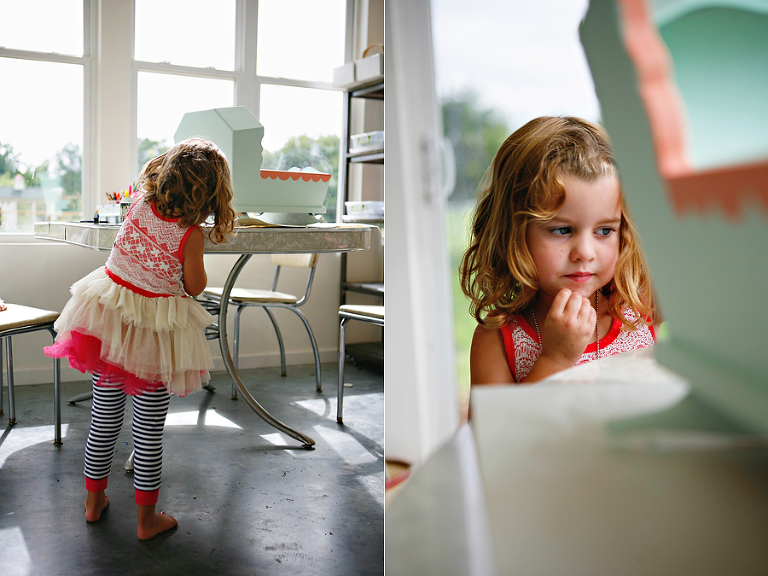 Musical chairs.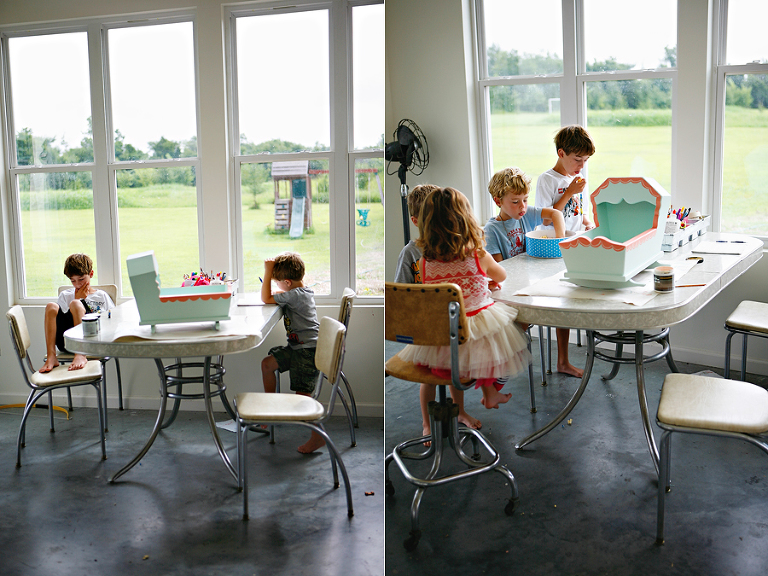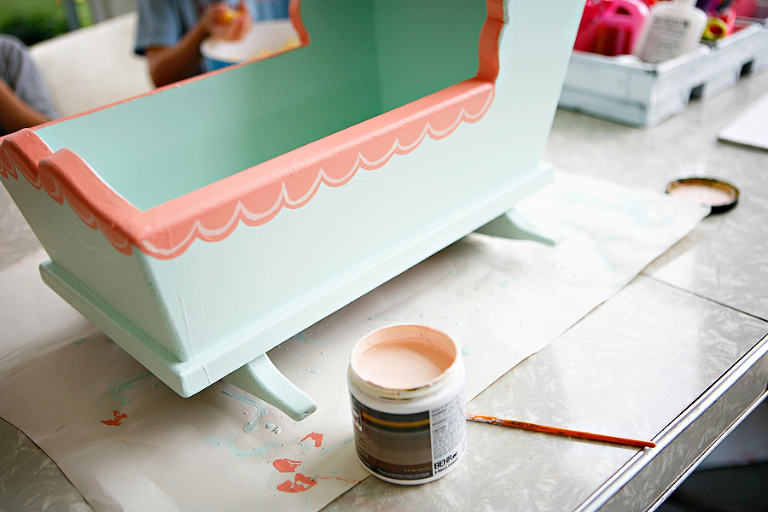 At first I was going to recover the original mattress, but I changed my mind. It is kind of perfect.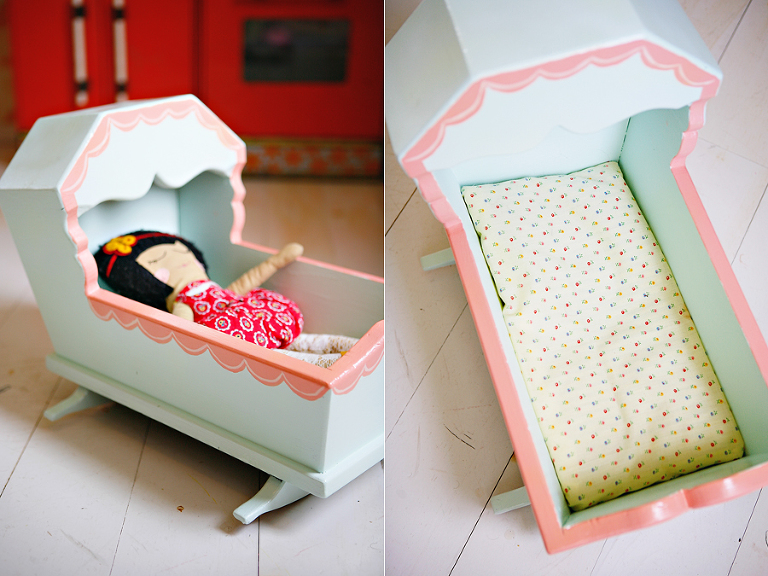 Why put a small, subtle flower clip in your hair when you can use one like this?
Aren't the paint colors for the cradle beautiful? I can't take any credit for those. I've been following Amanda Rydell's blog and instagram for a while. The girls have tons of her adorable hair clips (that purple flower is not hers!). Everything she does is so inspiring to me. I'm not in a stage to craft a lot, but I love seeing all she creates. I could wallpaper my house with her instagram feed. It is the perfect combination of white, colors and creativity. Just so pretty! I am just sure so many of you would enjoy following her blog and instagram, so I wanted to take a minute to share those links today.
You can find her here: Blog, Instagram, Etsy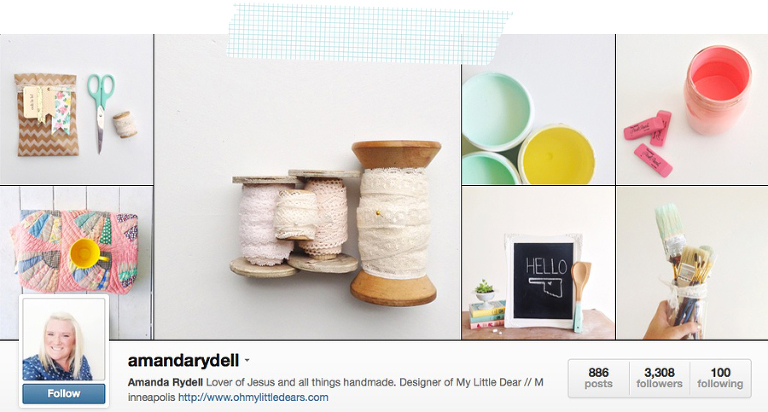 Amanda, my sister, and Allison of Our Vintage Love are hosting a craft workshop in town next month. It is on a day that I'll be on the football sidelines cheering on three boys, so I can't go. So bummed to miss. Lesley has been working hard and I know the event is going to be crazy good. Those three will just have to host another one in the future!