I mentioned a few weeks ago about Chris starting a new career path. We are still in a transition phase – learning what it is like to be two small business owners.  Initially there were so many new things and details we had to work out, it felt overwhelming. Now we are starting to get in our groove and really enjoying this time for however long it lasts. One of those details we had to work out was related to work hours and computers. I've always used a Mac laptop and Chris has had a work laptop. Well, when he left his position that meant returning his laptop. Not a big deal, but just something else we had to figure out. One night we were talking through computer stuff and trying to come up with a plan. We had my computer and my old laptop (broken trackpad and a keyboard). The kids would need one for school stuff, I needed mine for work and he would need a work one too. We were thinking through our options and trying to decide was the wise solution would be.
The next day I got an email from Staples asking if I would be interested in reviewing one of their laptops and giving the same one away on my blog to one of my readers. What?! At first I thought it was a joke. Is Staples really emailing me? Huh? I don't do many giveaways on my blog anymore for various reasons. However, as you can guess I said yes to this one. It solved our computer dilemma and I would get to give a laptop to one of you. We live in a digital age and with school starting, I am confident there are many of you that wouldn't mind a new laptop in your hands.
I'm really only familiar with macs, so I leaned on Chris to help me select which laptop to review. We wanted one that would be easy for the kids. My kids all have a hard time with my mac track pad and I don't have a mouse. So we picked the Acer-V5-531P-4129-156 Touch Screen Laptop– primarily because it has a touch screen like an iPad or iPhone. My boys are still so baffled at the whole idea that a company sent us a computer and is letting us give one away to a friend.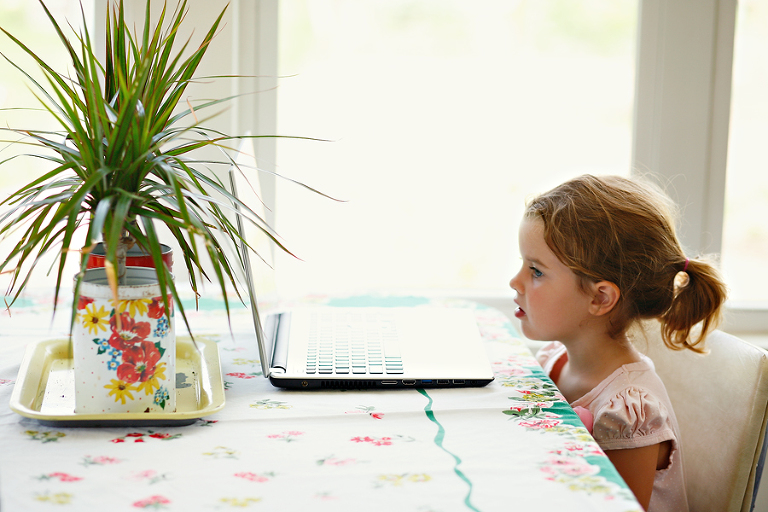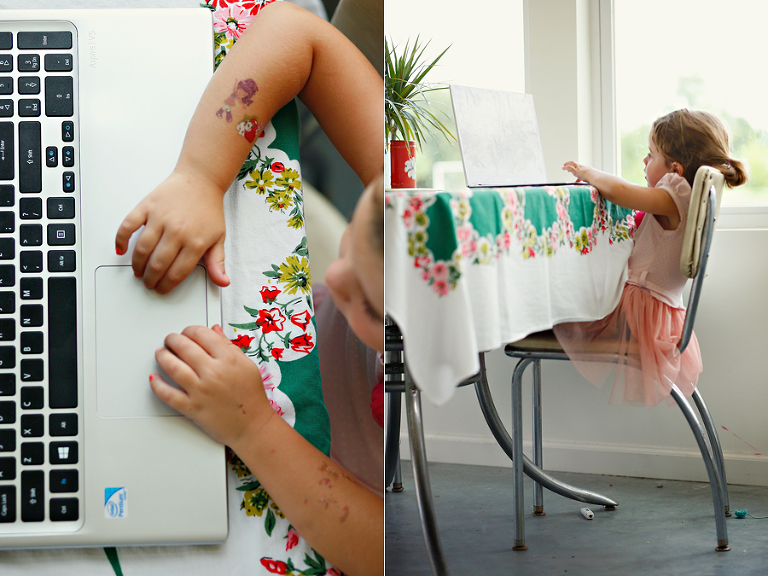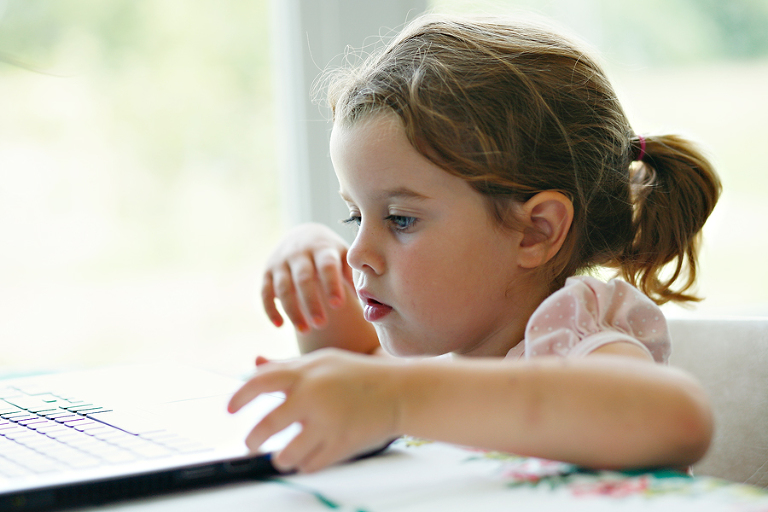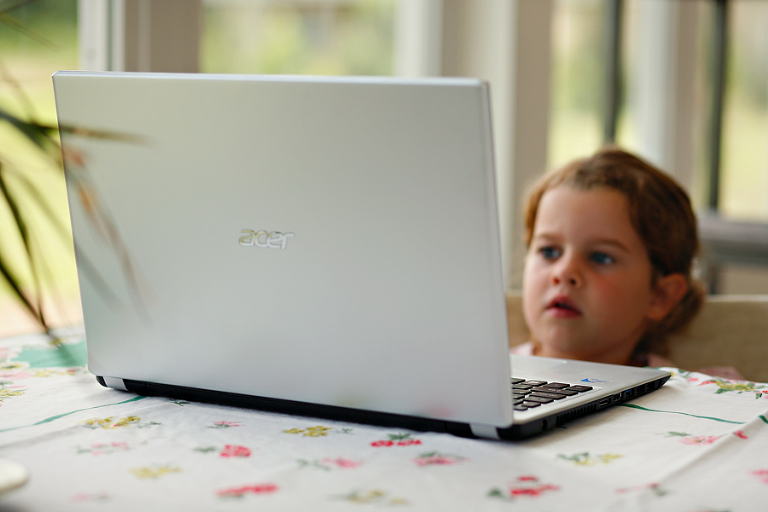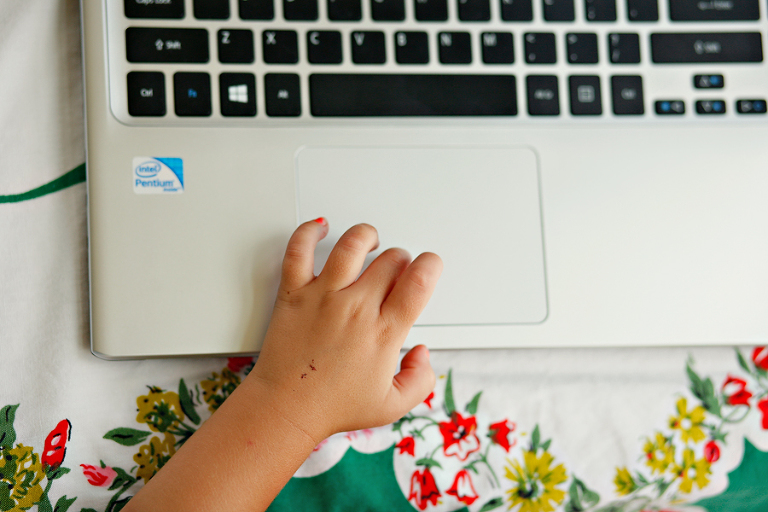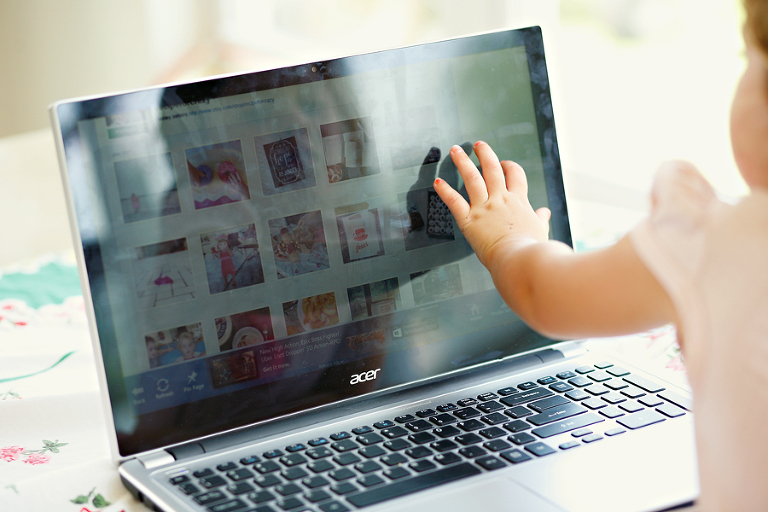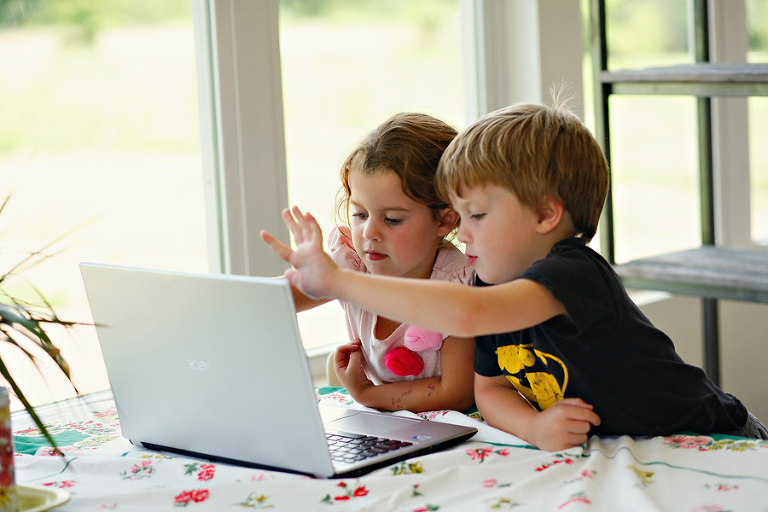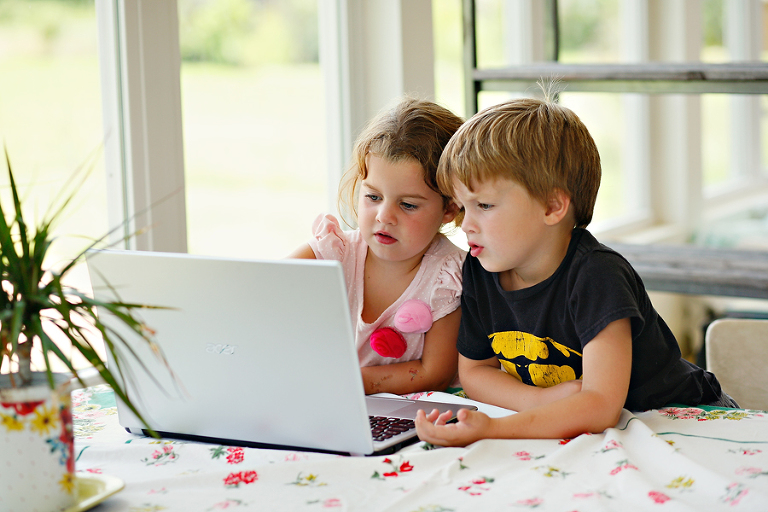 When I was in college I remember taking a computer course and the instructor pointing out that when he said click on something, he didn't mean put the mouse on the screen and click on the object. Evidently, that had happened a lot. My kids are always trying to swipe their hands on my mac screen like they do with the iPad and iPhone. So for whatever reason, it is kind of funny to me to see them swiping on a screen and it actually working. Oh technology – you are a fun one.
So our favorite aspects of the computer are:
touchscreen
easy set up
has "apps" like Instagram, Netflix, etc. integrated into the start screen
vibrant and clear screen
built in SD drive
clean body design
lightweight
great speakers and sound
less "PC-ish" (like that technical term!) ~ not as bulky/clunky as most PC laptop bodies
Some of the downsides of the computer are:
Windows 8 has a learning curve for us, so that will take a bit of getting used to
Sometimes the touchpad doesn't recognize the gestures (movements of our fingers) or it can read accidental ones – probably some user error on this
Has a little drag in processing speeds


Giveaway:
Prize: 1 Acer-V5-531P-4129-156 Touch Screen Laptop
1 winner, chosen at random
Giveaway ends Wednesday, August 7, 1:00pm US Central
THIS GIVEAWAY IS NOW CLOSED
Disclaimer: Staples did provide the laptop, but all the thoughts and opinions expressed here are mine.