I've been on a purging rampage around here. It is what I do when life feels a little crazy. I start clearing out excess and organizing what is left. It is incredible how much clutter and stuff we acquire. Anyway, I've been staying far from my favorite places…flea markets, antique stores, garage sales. Several weeks ago I got a text from my friend Paige that she was at Vintage Market Days. She had a booth set up for her Sorta Southern Boutique and in the booth next to her was a metal mailbox with my last name. She said she kept thinking of me when she saw it. She sent me a text with a picture and asked if I wanted her to get it for me.
I almost said "no"…because I am trying to empty my house of stuff, not fill it with more.But the initials in front of the "Campbell" were my father-in-law's initials "C.L."
C.L. Campbell – my father-in-law's name. I kinda felt like it needed to find a new home at my home, so I had her get it for me.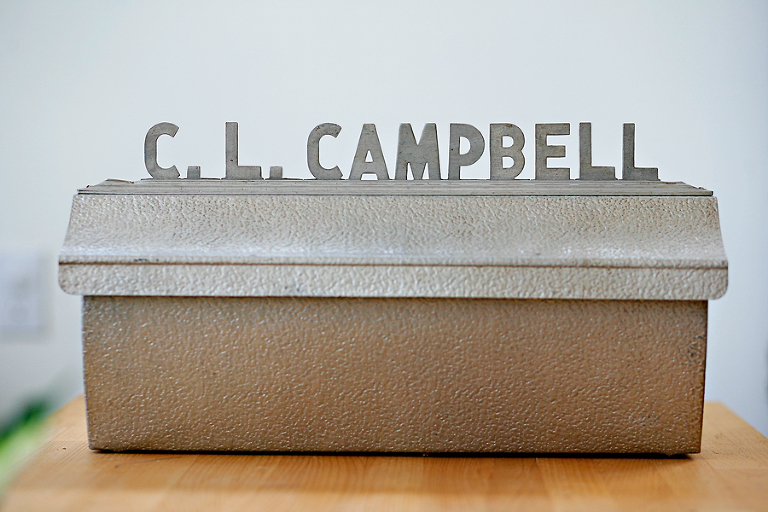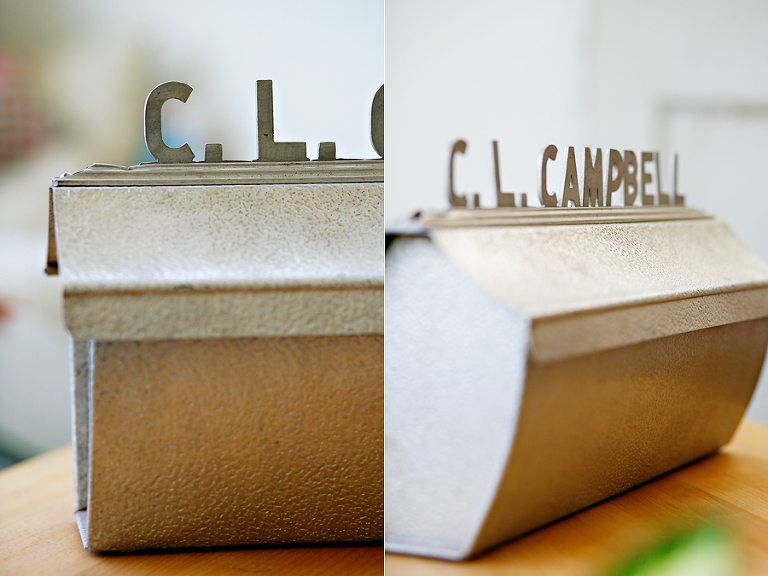 Yankee Dime Mercantile, the vendor that sold it to Paige was from another town. My husband said his dad lived there as a child. You don't put your kid's initials on your mailbox, so I didn't think much of it. I sent my father-in-law a text with a picture just to show him. He wrote me back almost instantly. Turns out it was his cub scouts project from childhood!
Several decades after his cub scouts days, his mailbox made it to his daughter-in-laws house….all because of a friend who was thoughtful enough to send a text.