I love this photo. It was taken the day we met. The way she is looking at me makes me laugh. In that moment, I was gone. Every emotion, the deepness of love, fierce protection I felt for her siblings…exactly the same for her. My baby girl…finally together. She, however, wasn't feeling it so much! I can only imagine what her little mind must have been trying to process that day.Who is this crazy woman? Why is her hair that strange color? What is she saying? Why does she keep laughing and crying?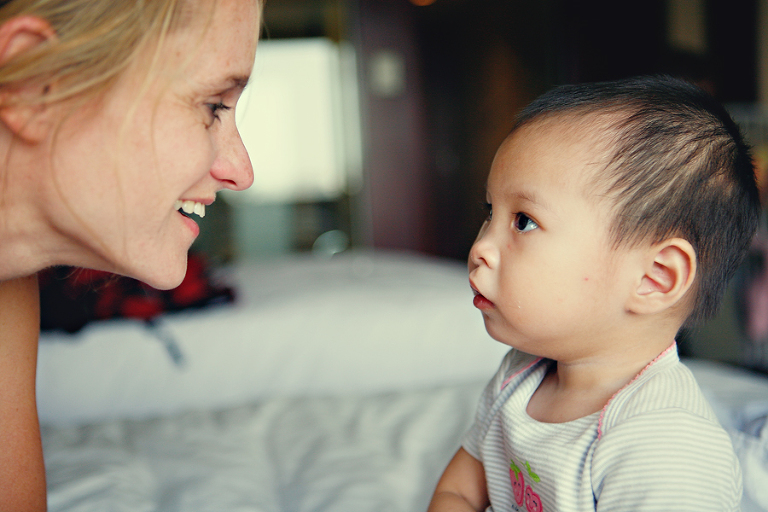 My friend Shannon took this next one on her second birthday. I love it equally as much…it makes me smile and laugh too. I think she's feeling it now.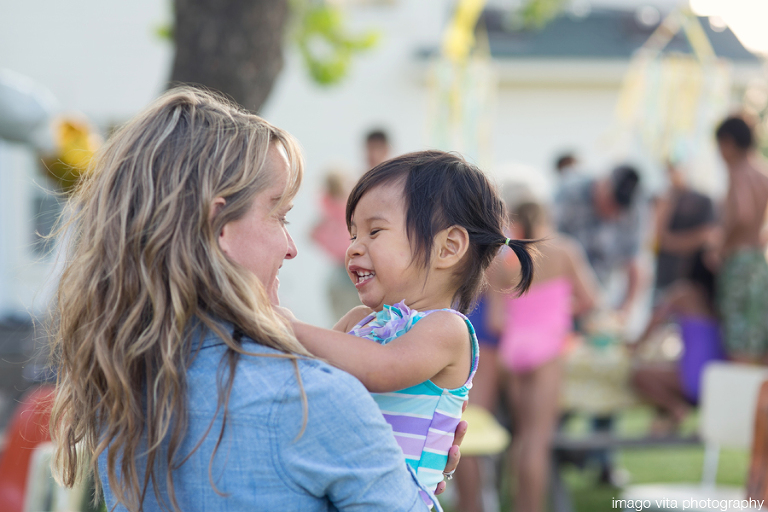 She doesn't wonder anymore. She knows what I am saying and I think she kind of likes my hair. More than that, she knows my arms are a safe place to land…a safe place to heal. She is recovering well from her surgery. We are working to manage her pain – because it is there and strong. The nights have been rough, but overall she is doing far, far better than we could have asked or imagined. We were prepared for the rough parts of recovery. What we weren't prepared for was her new voice.
She had just began saying a handful of words (not clearly like most her age), but we understood them. Now she is saying the same words, but they sound different. She makes herself laugh by trying new noises and blowing air out of her nose. One minute she is trying to cough to get her new palate to come out of her mouth, the next minute she is gently rubbing it with her tongue, a confused look on her face. With her palate now closed, air doesn't escape from her mouth out her nose. Her sounds have changed. A friend warned me about this. She had told me to record her voice before surgery. I recorded a few things. The night of her surgery I laid in the hospital bed next to her filled with regret that I had not captured every little sound and word to always remember. How she said I love you, hug, Poppy(our cat). It's funny how in moments like that you think of things that aren't really important, but they feel like it. But you can't stay in a place of regret. I can't linger there – the places we are headed are too beautiful to think about what I wish I had done. Hopefully, I have a lifetime of hearing "I love you"!
Little One is healing. She has discovered she has a new voice. It is pretty amazing to witness….