Note: These photos were taken last week…before surgery!
The girls have birthdays exactly a week apart. There is not much that my oldest daughter likes more than matching her little sister. So when I got an email several months back from Jenny of Very Chic Baby (http://www.etsy.com/shop/VeryChicBaby) about making my girls costumes – I jumped on the chance. Jenny let me pick them out, so I went with the one with most pink, purple and frills…because I knew that would make FireCracker the most excited. The plan was to let the girls open them together halfway between their birthdays. But, they arrived the day before Little One's birthday and I just couldn't wait for them to try them on.
Little One instantly started twirling in it. Cutest thing ever. She wasn't so excited about pictures, but they both wore them proudly at her birthday party.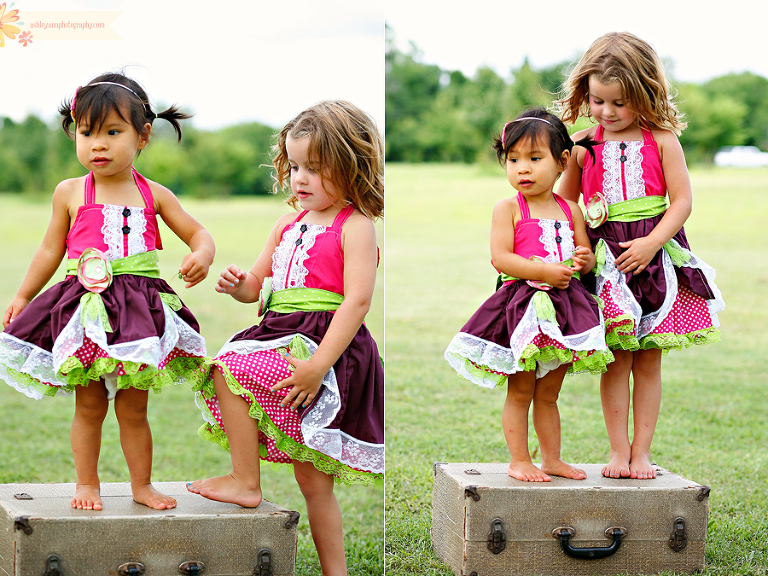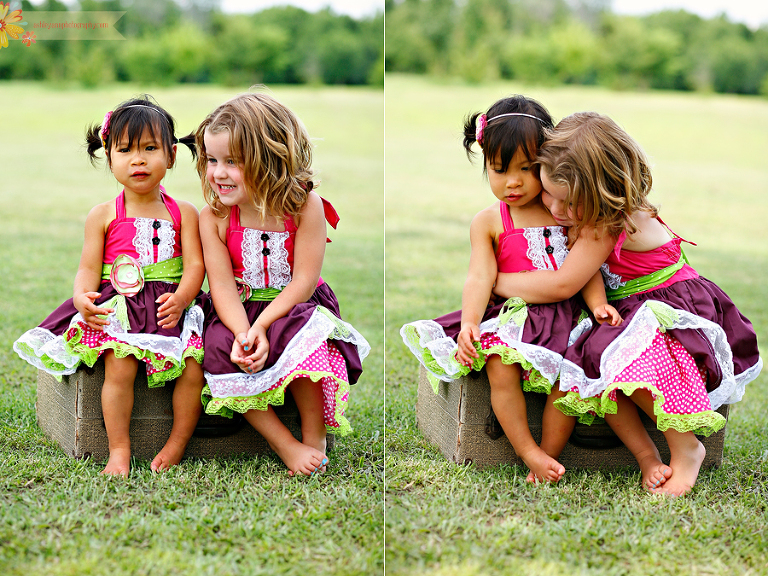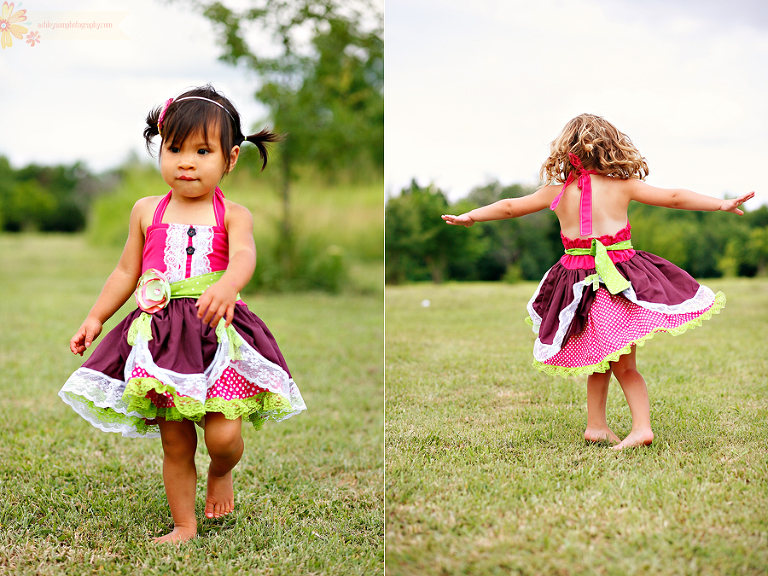 It is funny to go from seeing superheroes running around my house to little girls twirling everywhere. The princess dresses and ruffles still catch me by surprise. There was a time that all this girly stuff terrified me. Not so much anymore….I'm relishing seeing these two running around together in all their little girl splendor.
Thanks Jenny…they are a huge hit!