So on our last day we visited Alabaster Caverns State Park and Gloss Mountain State Park. They are fairly close together (depending on which direction you are traveling). It was very easy to do both in the same day.
I DO NOT like caves, caverns, holes in the ground people think you should crawl through. Not a fan. I would rather jump out of a plane than go underground. In fact, I've willingly paid people to let me jump out of their plane. And that was awesome. Underground – not awesome. My oldest son wants his feet firmly planted on the ground – at sea level or below. I'm always gently encouraging him to face those fears…which meant I had to go underground with him. Sometimes being a parent is not so fun.
On the happy note, outside the cave were the biggest dandelions I've ever seen.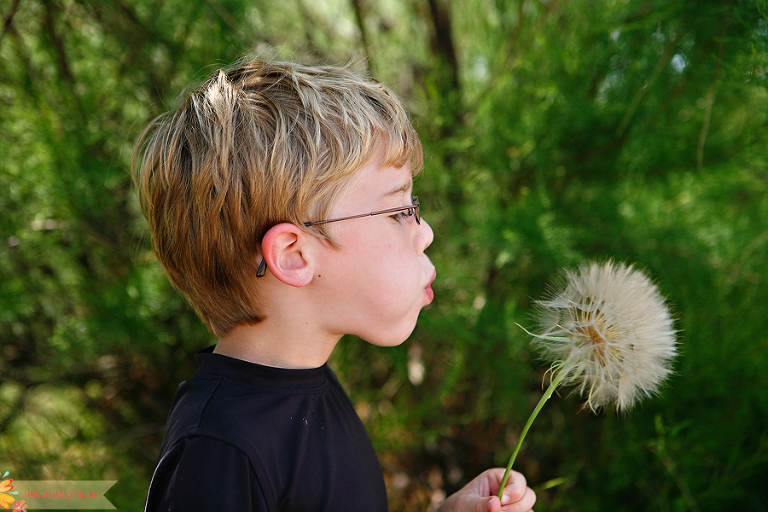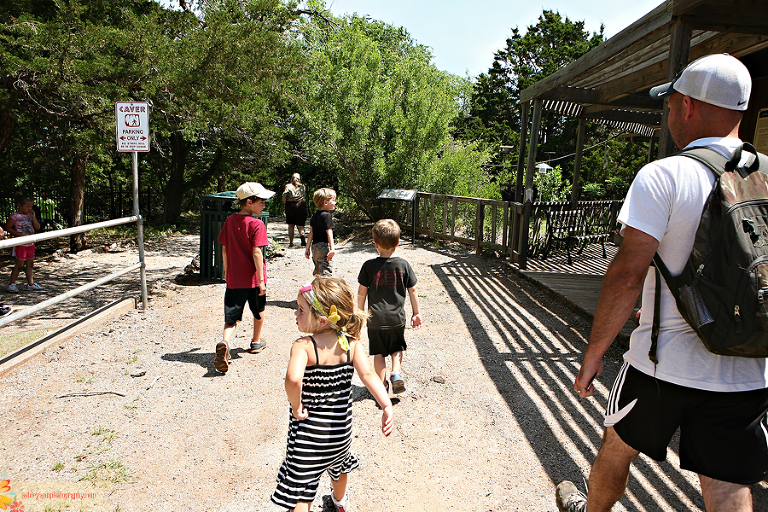 We walked 3/4 of a mile underground in that cave. There were bats. There were bats nesting and having babies. Other than being underground with a fear the whole thing was going to collapse on me, it was a really great hike for the kids. Chris and I took turns carrying Little One, but the rest could do it all on their own. If you like confines spaces and bats, I'd recommend it, even with young kids. There was no crawling or squeezing through small holes, so if you really are into cave exploration it may not be for you.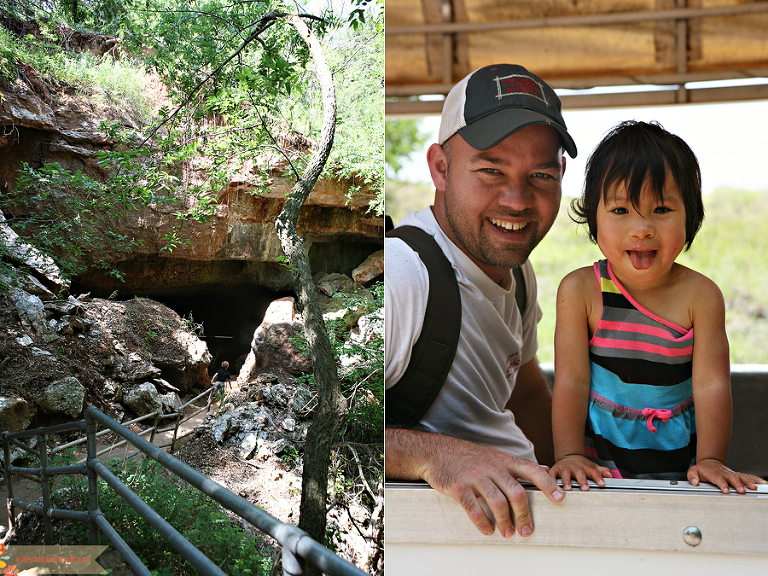 Little One always wants to pull one arm out of her dresses. Sometimes it is a battle I fight. This was a day I had no fight in me…I was too concerned about being buried in a cave with bats.
I really wish all five kids were in the shot below….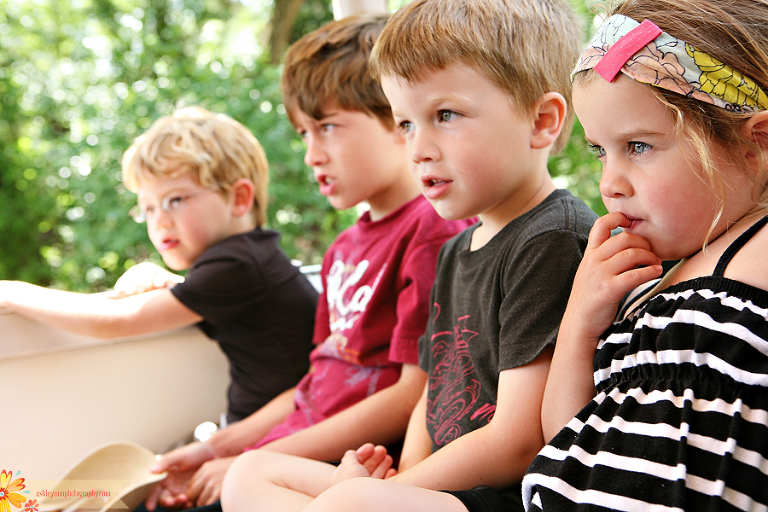 After the cave, we hiked up Gloss Mountain. It was another easy hike. We carried Little One, but the rest of kids did all the climbing on their own.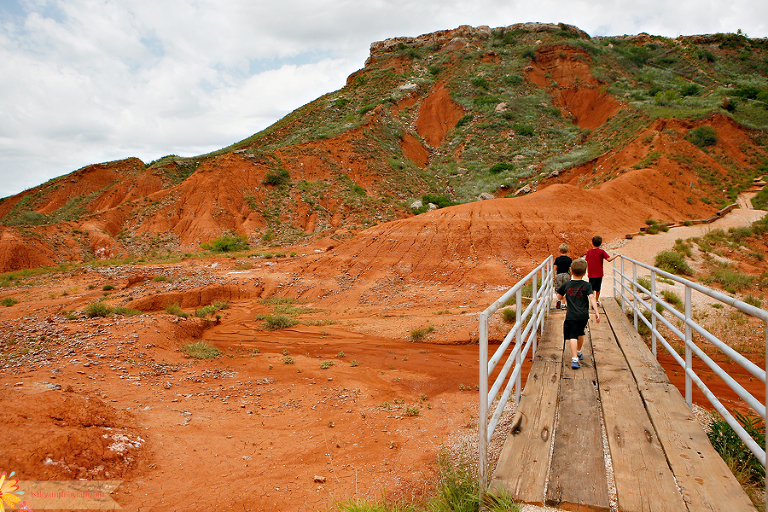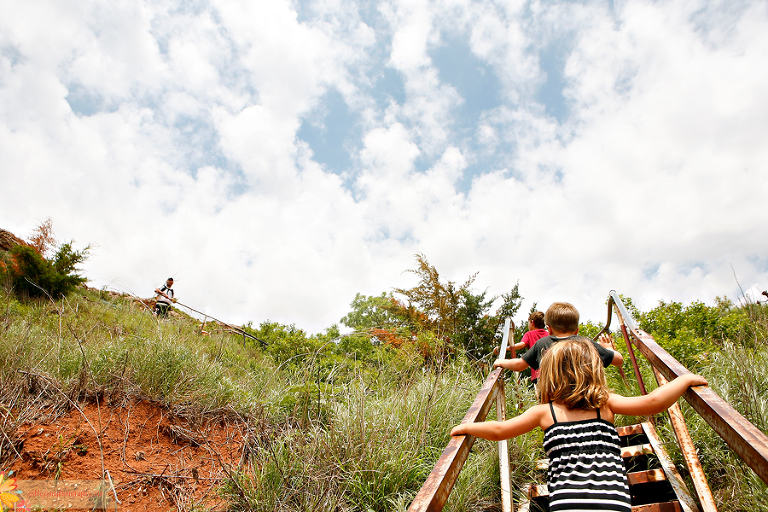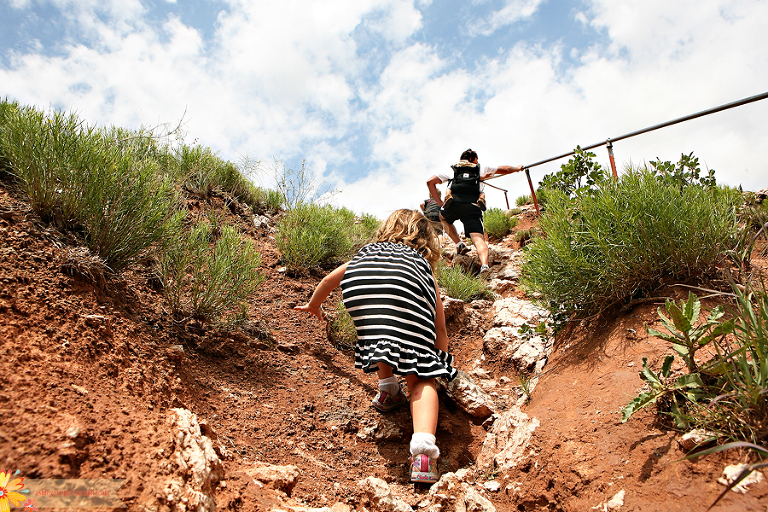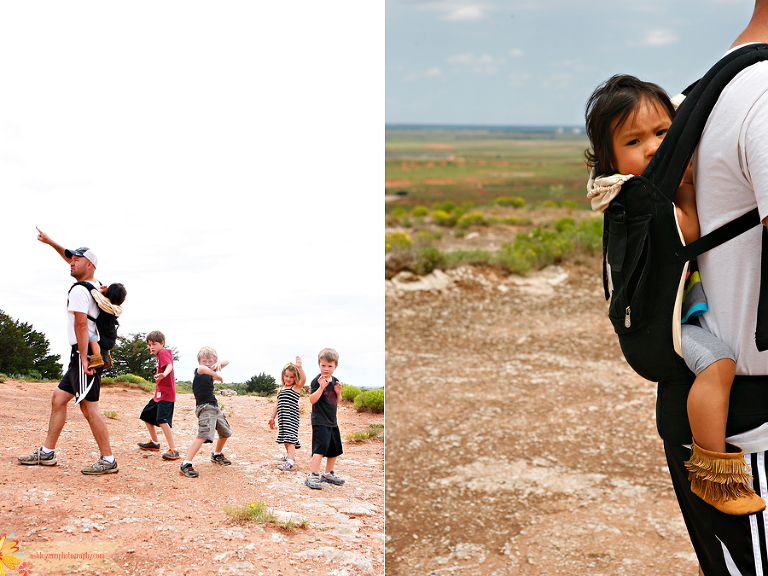 It is really hard to tell how high we were in these pictures. FireCracker was pouting because I wouldn't let her go stand near the edge. She, obviously, doesn't have a fear of heights. Or depths. Or anything.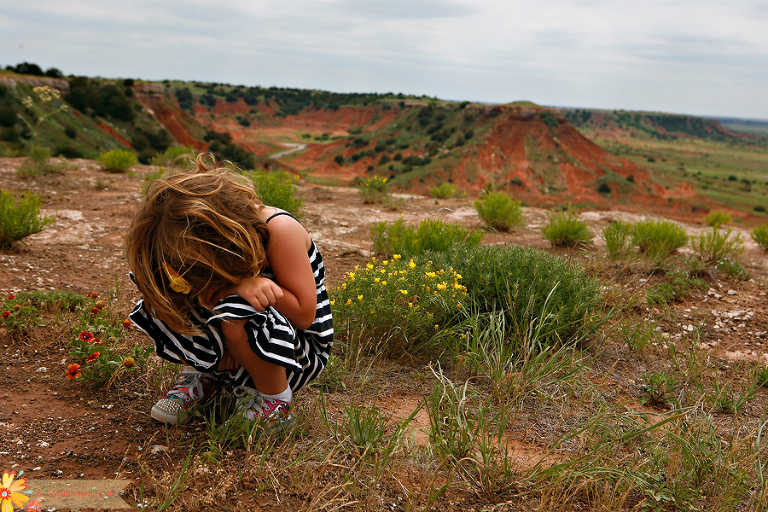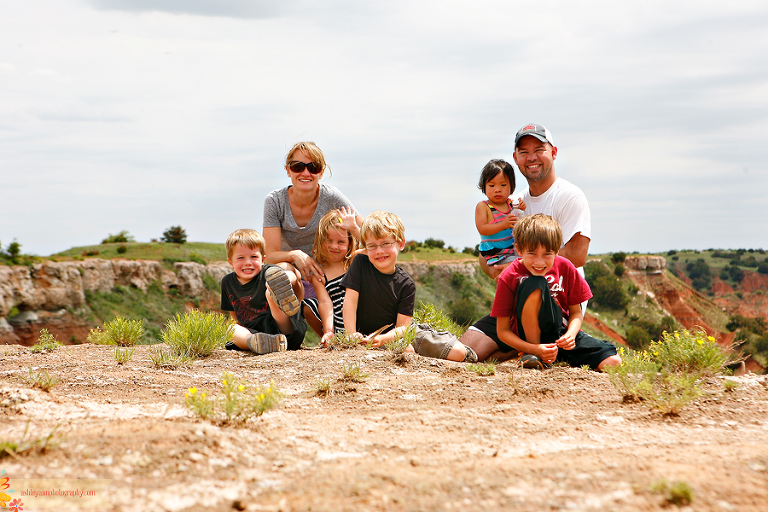 We packed a picnic dinner to eat at the top. A beautiful view…