When we decided to take a little trip around Oklahoma, we knew we wanted to go somewhere we had never been. I started looking online, ordered some travel brochures and came across the Salt Plains State Park. I don't know how I've lived in this state for 30+ years and have never heard of the Salt Plains! We planned the rest of our trip around visiting the Salt Plains…and I'm glad we did.
It is hard to find a whole lot of information online, so we weren't too sure what to expect. We knew we could dig for crystals under salt, but that was about it. We pulled up and it looked like we arrived at a beach. It was unlike any place I've ever seen in Oklahoma or anywhere for that matter. Miles and miles of salt…so weird and awesome.
Photo Tip: all of these were shot in Auto mode…it was so bright I couldn't see a thing!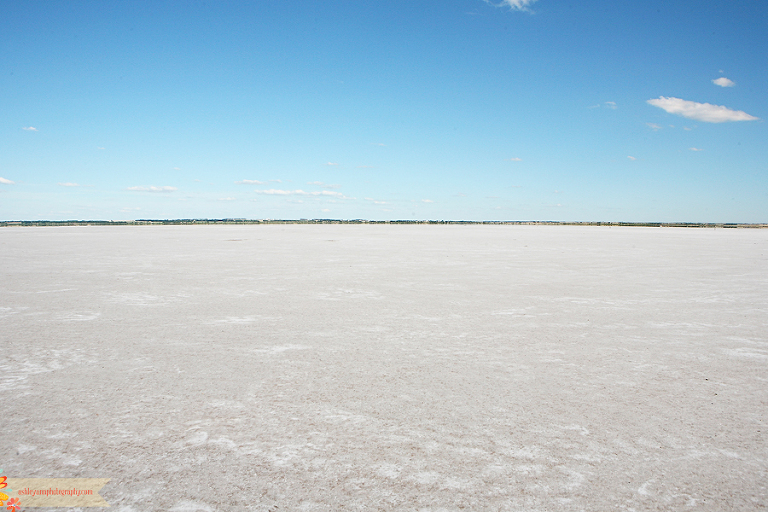 There are designated areas for digging that rotate every year to allow time for new crystals to form. We picked a place and started digging.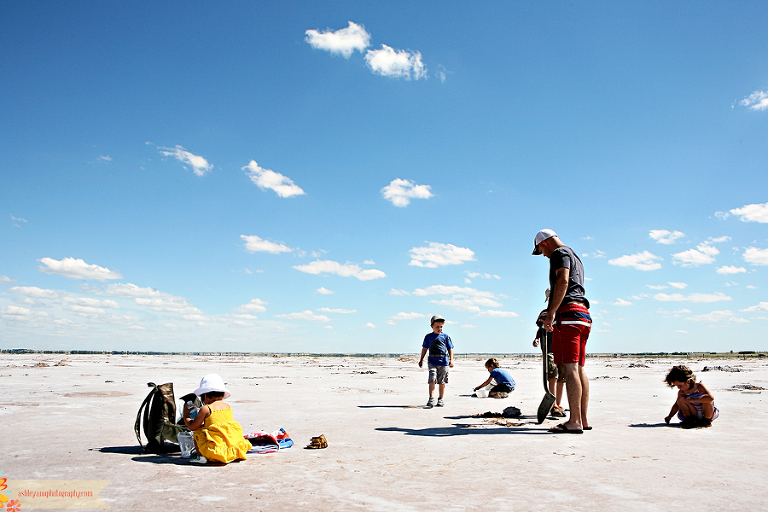 After breaking through the top salt encrusted layer, you reach red dirt. It is recommended to dig a hole about 2 feet wide and 2 feet deep. The dirt is soft, so it is pretty easy to dig the hole.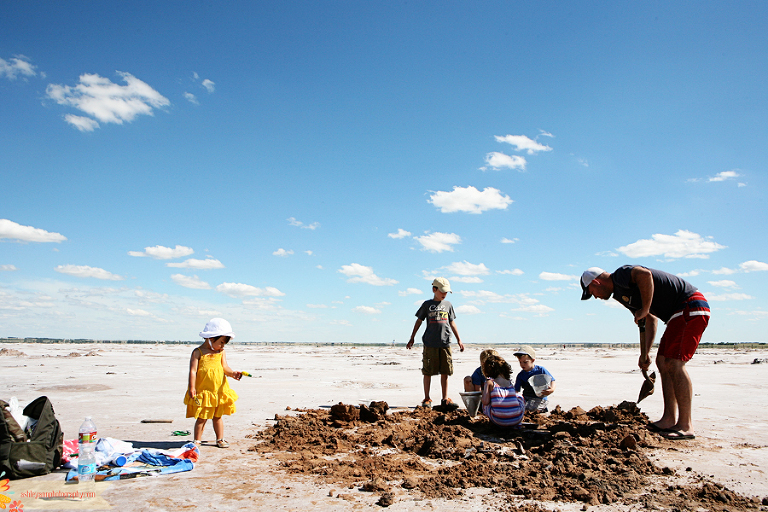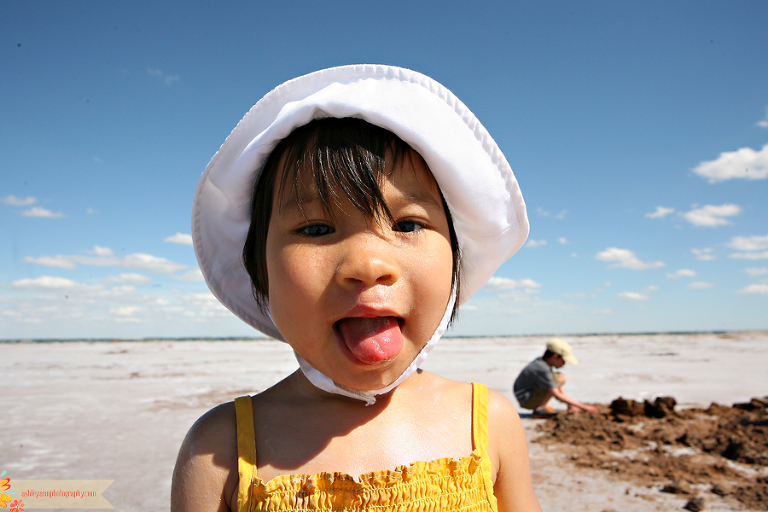 The soil was full of small crystals…easy for all of the kids to find.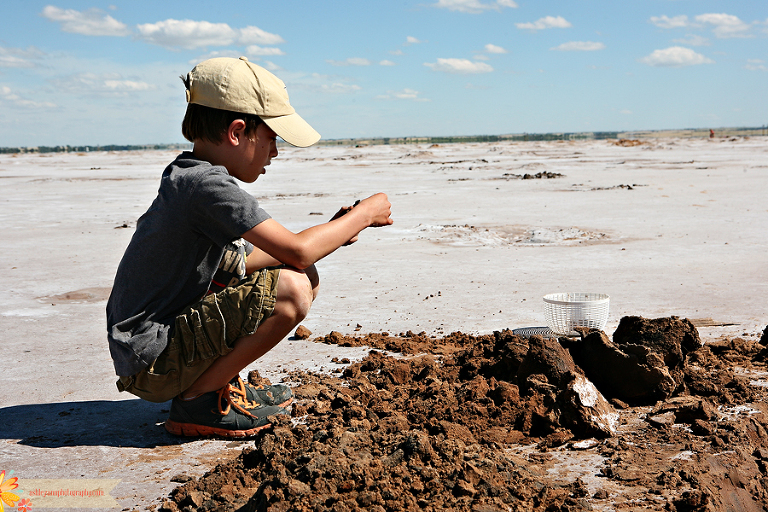 The crystals are really fragile when you first dig them up, so if you want to get them out in large chunks, you need water to splash away the soil and gently remove the clusters. We brought drinking water, but not water for digging. We tried to transport water from holes previously dug by other people. It would have been better if we had brought a bunch of water.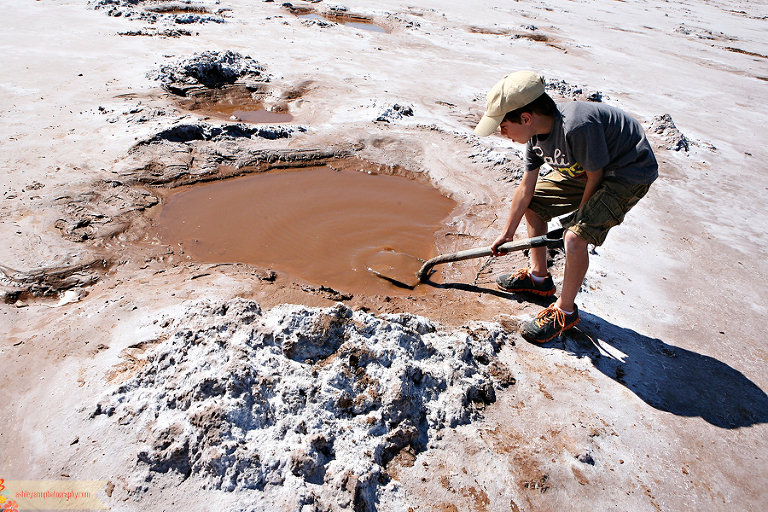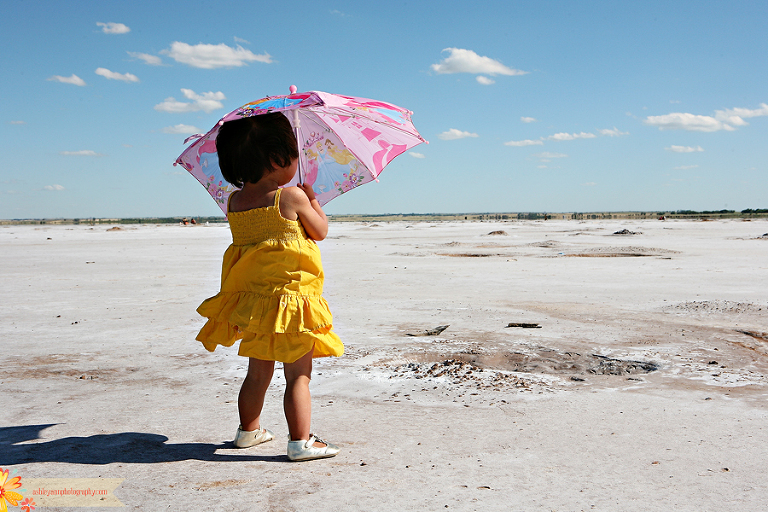 If you look closely, you can see a few other people that were out there on the same day…not exactly a crowded place on a weekday. It is free to dig and each person can take up to 10lbs of crystals out of the park per day.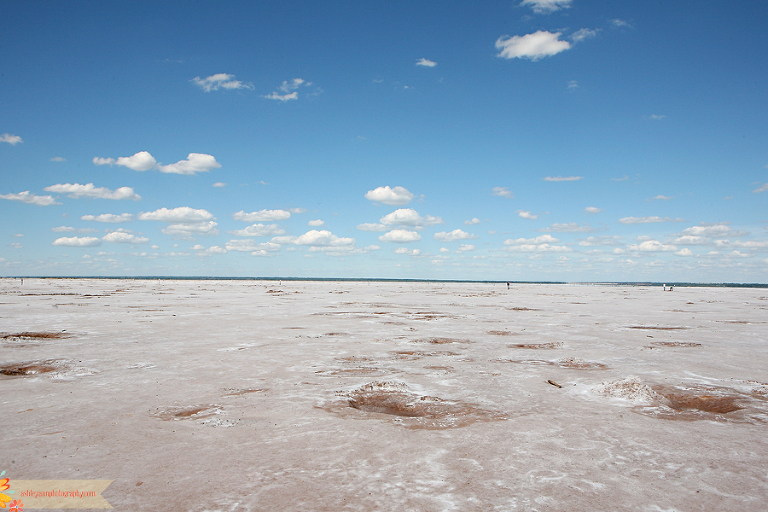 Little One wasn't a big fan of this adventure…mainly because it was her naptime. She stayed covered from the sun under an umbrella for a bit. If we go again, I'd try to bring some kind of big sun tent that could hold up against the wind and keep us covered from the sun.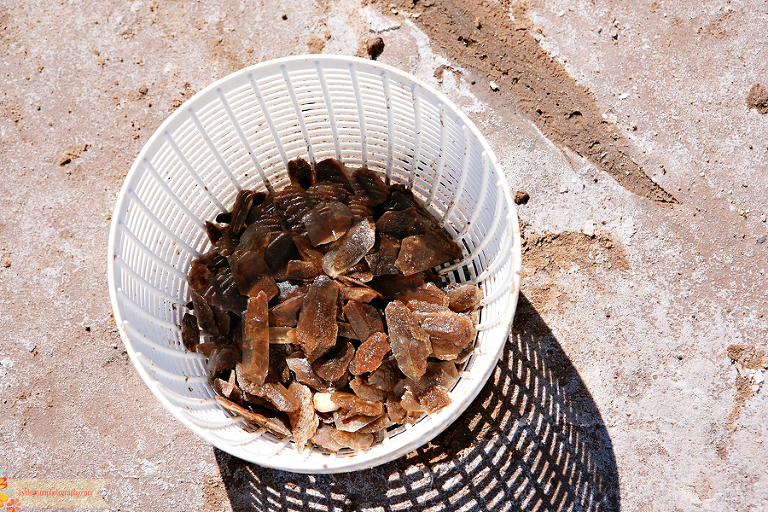 Oklahoma is the only place in the world that the selenite forms in an hourglass shape. My 7 year old naturalist found that incredibly cool. I did too.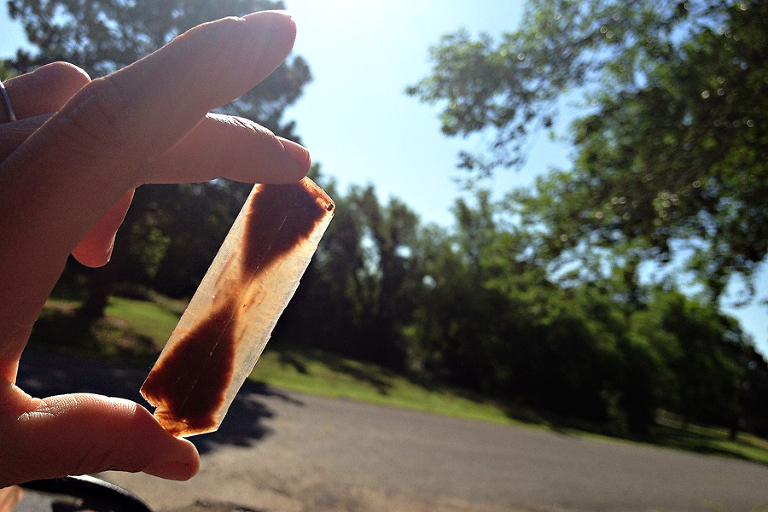 So, if I were going again, here are things I'd want to know:
Bring water to pour into holes for digging
Bring a big shovel and little shovels
Bring something like a sifter (we took an old salad spinner bowl!) to hold and clean crystals
Sunscreen….lots of sunscreen
If you don't want to carry out all your supplies, bring a wagon to pull so you can get out far from where all the previously dug areas are
Your clothes will get muddy and salty, wear old clothes. Bring a change of clothes.
There is no bathroom…or trees.
It is windy, but a sun cover would be handy
It is in the middle of nowhere…bring a cooler with food and drinking water
Sunglasses & hats, the sun reflects off all that salt
We had a really good time. It would have been a really great time for me if Little One had been a bit older and not tired. If you don't mind getting messy it is a fun out-of-the-norm adventure. I think it would probably be too hot to go in the middle of an Oklahoma summer, but in the late spring or early fall it would be a fun day adventure.
We'll go back….