On loan for the summer from friends: One Huge Super Fun Water Slide!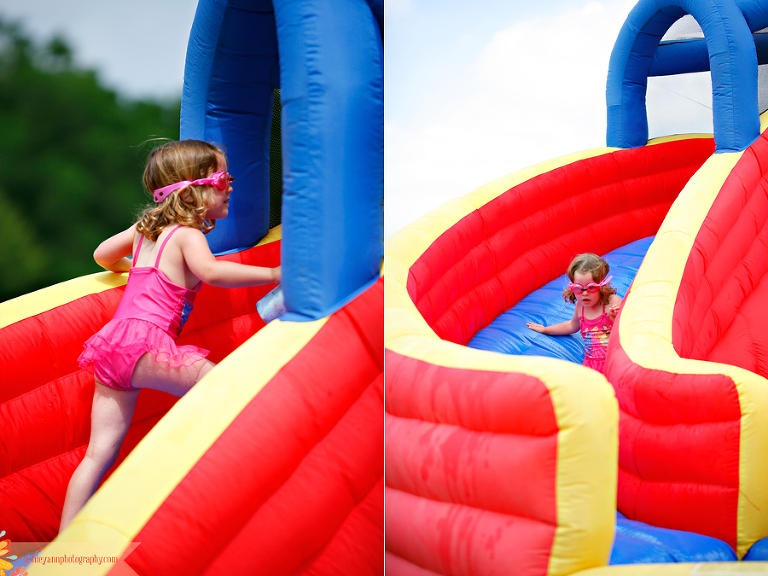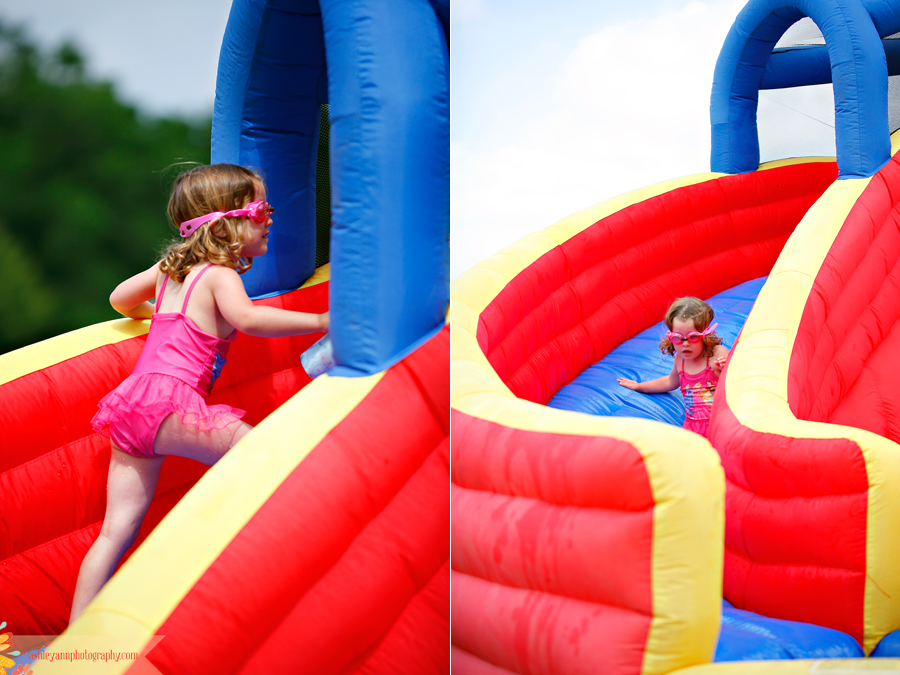 4 out of 5 kids are fans. 1 is not so sure.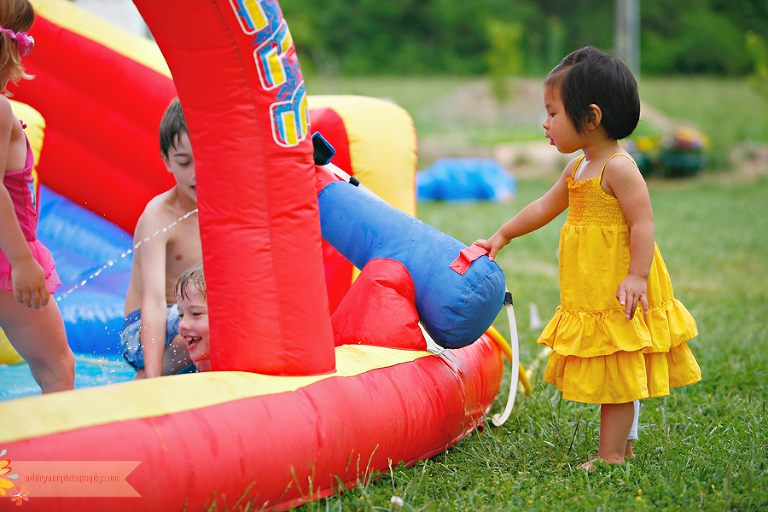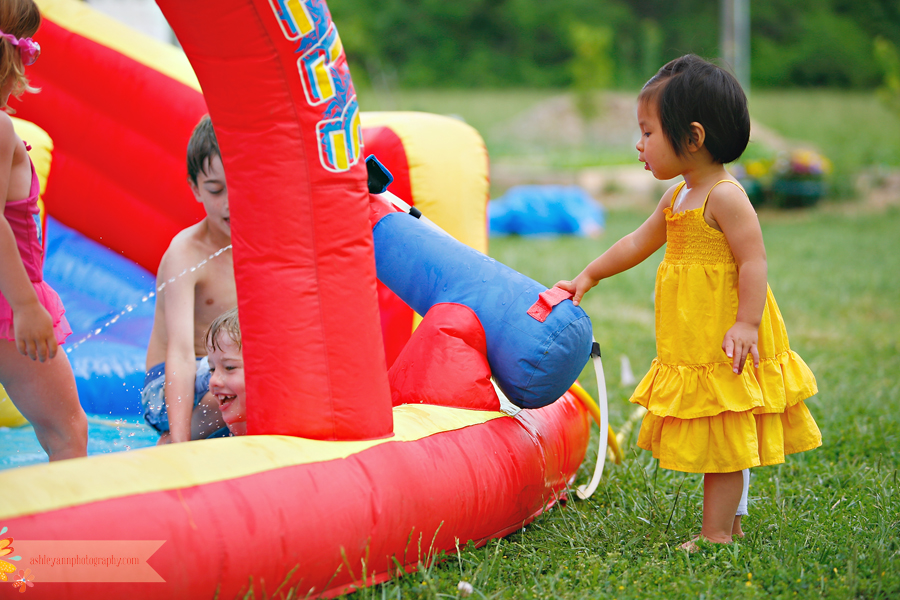 Photo tip: I find it too hard to try to take a bunch of shots of moving subjects and hope for one to be in focus. When I am trying to capture the kids moving I usually do one of two things. One – I use the AI Servo mode, which tracks a moving subject. Two: I wait. In the slide shots below I didn't have enough room to track them. Instead I picked the middle of the slide, focused and waited for the boys to come down the slide in that spot. The picture on the left shows where I got him in the right spot. The picture on the right shows my other son just past the area that I was focused on – so he is out of focus. I was shooting at f/2.8.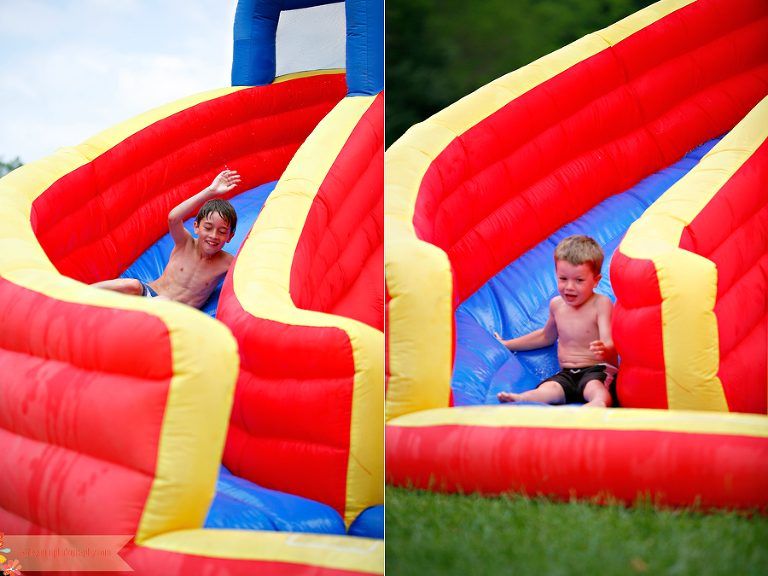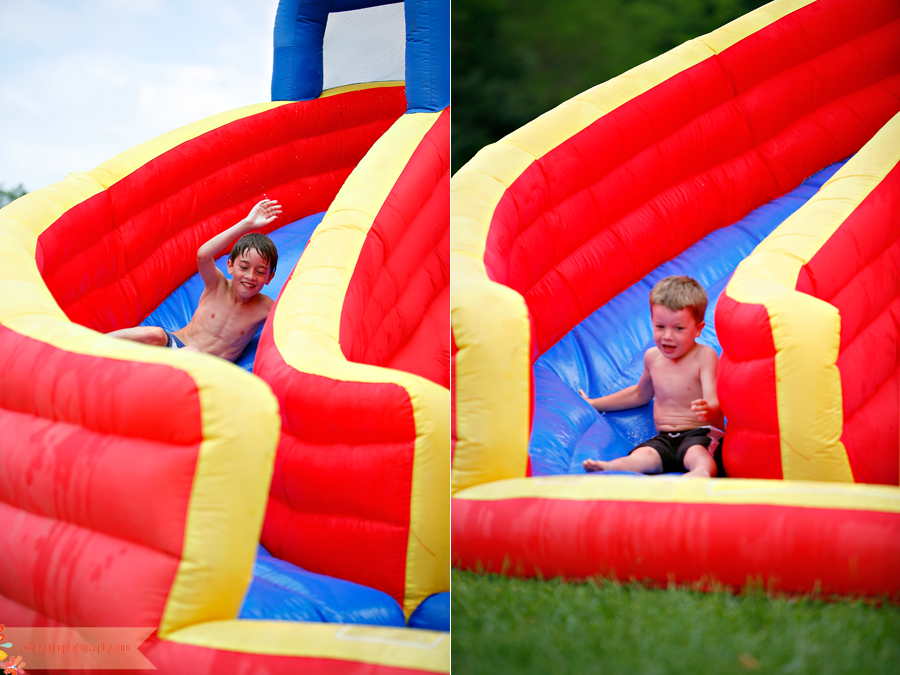 Not sure why she wanted goggles, she makes me laugh. I also feel the need to say I did not cast a vote for that swimsuit purchase.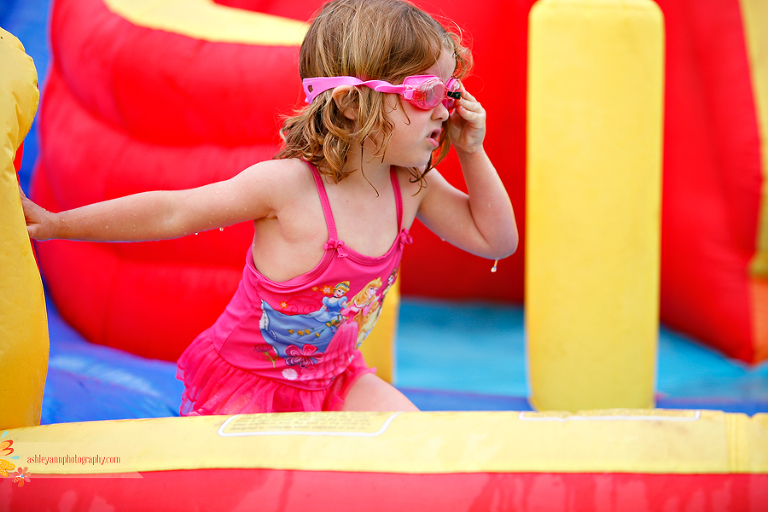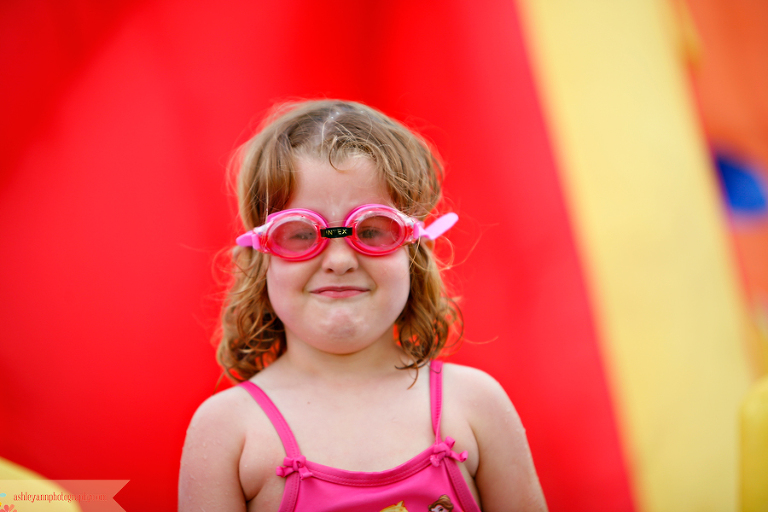 Photo Tip: If you are learning photography, don't always be caught up in a technically great photo. Since I teach others the basics of photography, it would be easy for me to want to always post technically great photos. But, to me, photography is part technical and part capturing something I love. I want to know the techniques for using my camera to the fullest, but at the end of the day I am just a mom taking pictures of her kids. In the photo above, my girl is not super in focus. I should have changed my aperture to get a better, more focused shot of her face. BUT – as her mom, I love this shot. Total keeper – half blurry and all.