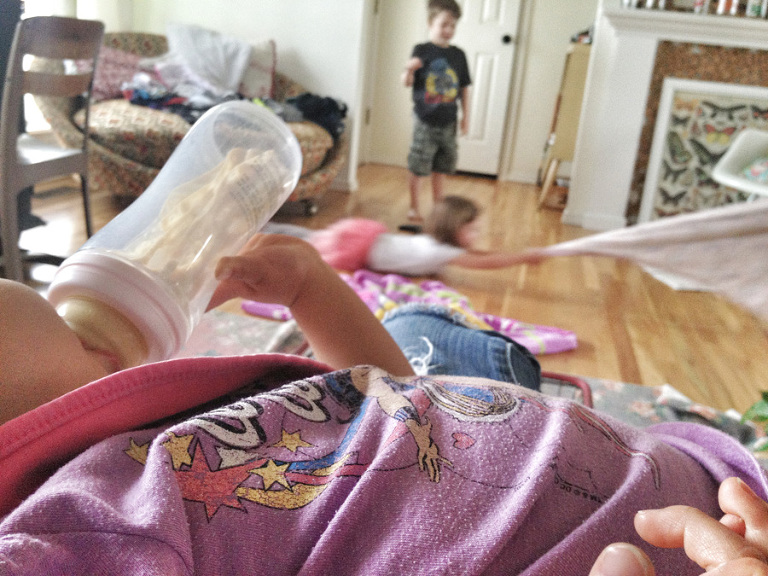 I took this shot yesterday afternoon with my phone while sitting on the couch. I know it will be one of my favorite pictures in the years and decades to come. It speaks so clearly of life right now.
Feeding the youngest.
Laundry piled on the unofficial laundry chair.
Oldest pulling younger siblings across the floor.
Wonder Woman tshirt and a bib.
Orchestrated chaos.
Loud laughs.
Bottle – only a bottle.
Chair by the tv because none of them are tall enough to reach the power button.
Littlest observing it all.
Everyone ending up in one room.
Together.
Some days I long for quiet, calm, order. I have a feeling one day I long for this chaos.