Today's post has been a while in the making. I've gotten some questions here and on Instagram asking if I am homeschooling. If you are one of those that have asked, I apologize for seemingly ignoring your questions. I just wasn't ready to talk about it here. Today I am ready. Yes, I am homeschooling. I actually started last July before we left for China. I know a lot of you noticed more pictures of the older boys and probably guessed this was the case.
I haven't talked about it here because I really needed to work it out on my own. I needed time to figure out where I stood and what my family needed. Education is a hot topic and sometimes all the opinions of others can feel overwhelming. Sometimes as parents we can become very passionate about the decisions we make (breastfeeding, homeschooling, nutrition, etc.) and the way we word that passion can at times be hurtful to others. When my boys were attending a private school, there were instances where the words of well meaning moms that chose other modes of education came across very hurtful. So, that has played into my avoiding talking about the topic here. I wanted to be sensitive and delicate in how I shared about this change in our family.
I don't think homeschooling is the best option for every family.
I don't think private school is the best option for every family.
I don't think public school is the best option for every family.
Some parents have the means and freedom to choose what they think is the best form of education for their kids.
Some parents don't have those means or freedom and that can be a hard place to be.
It breaks my heart to see how often we use our words to build ourselves up while unintentionally causing hurt to others. I am a fan of parents that love their kids and are striving to do the best job they can in raising them. I'm a fan of parents and teachers before I am a fan of a specific mode of education.
I'm a fan of moms…whether you have one kid or 15. Whether your kids eat candy or gluten free donuts. Whether you homeschool or public school. I'm a fan of moms.
I'm a fan of moms that blog about homeschooling. I'm a fan of moms that blog about feeding their family well. I'm a fan of moms that blog about crafting and baby wearing and gardening. I'm a fan of moms that love others and seek to shine a little light in this world.
I'm not going to go into the reasons why we are choosing homeschool because they are reasons unique to our family. It has been the right decision for us this year. The plan is to continue next year. After that…I don't know. We'll see.
So there you have it ~ I'm a homeschooling mom. Since the cat's out of the bag, I guess I can post zoo pictures now and call it a class field trip…minus two. The empty zoo on weekdays is an obvious perk to our new schedule.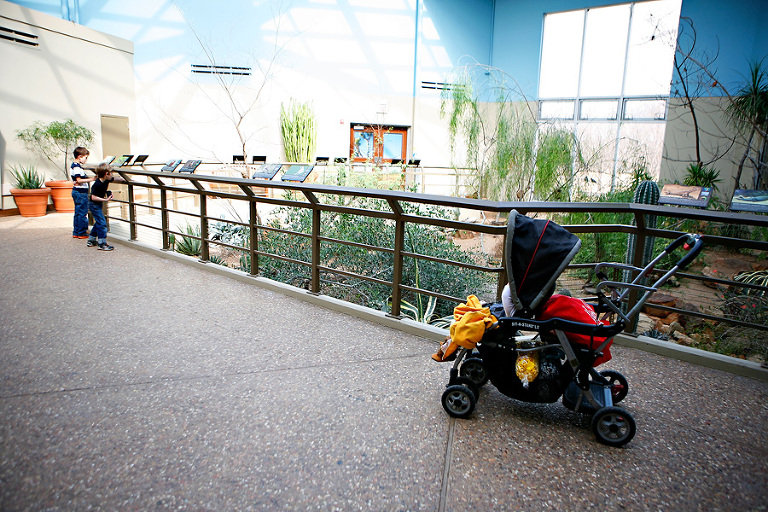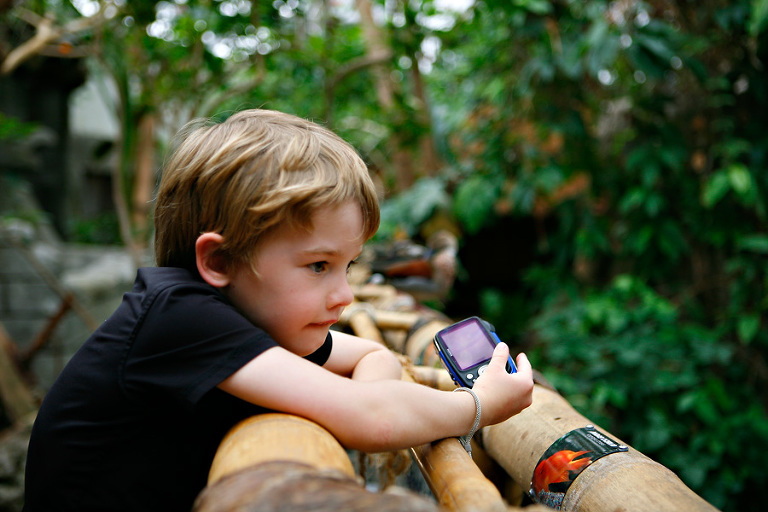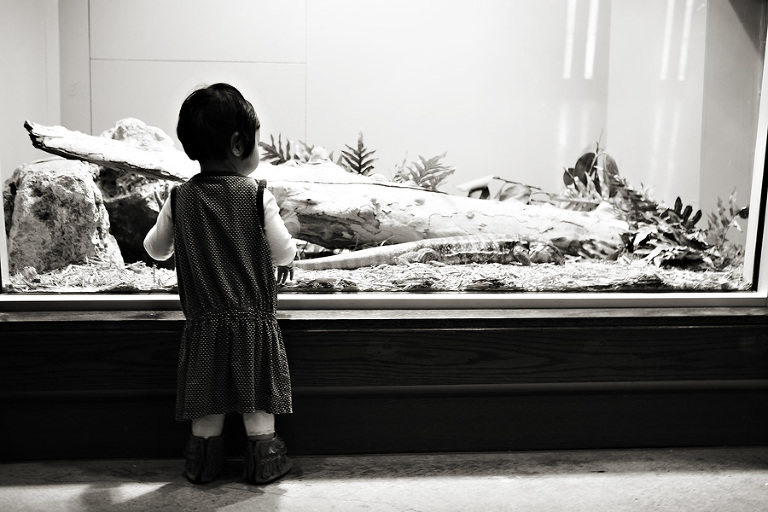 There was a parrot talking to him…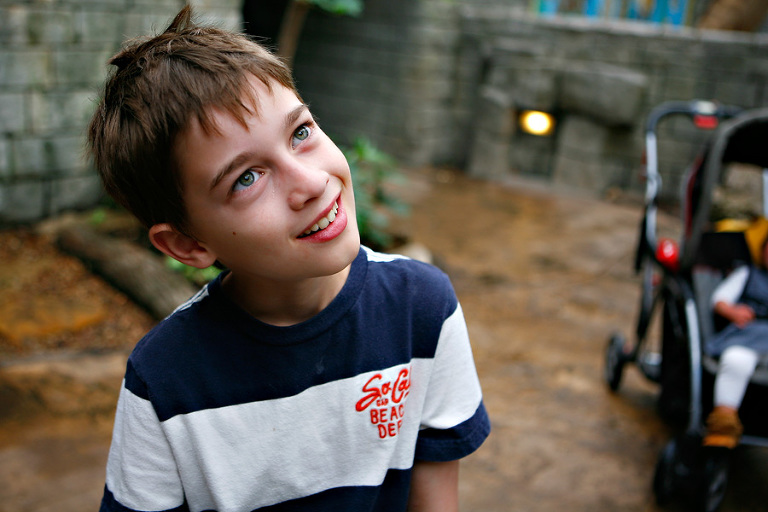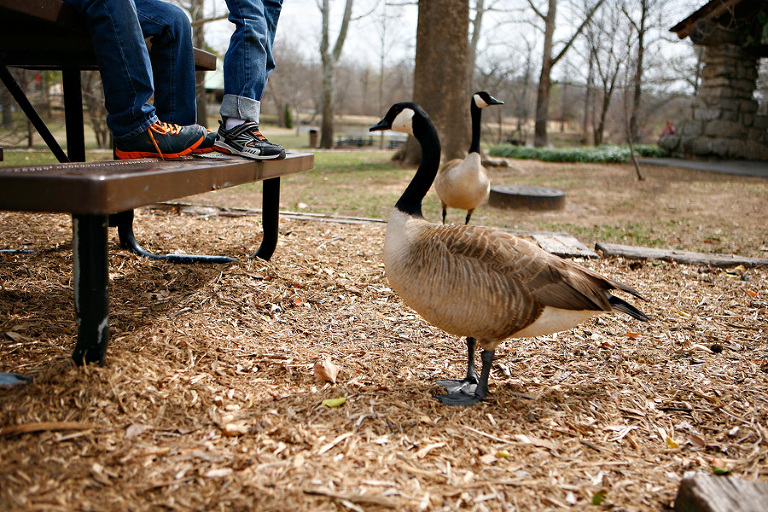 These boys. The oldest taking care of his sister, not about to climb up that rock. The younger brother all about climbing and jumping.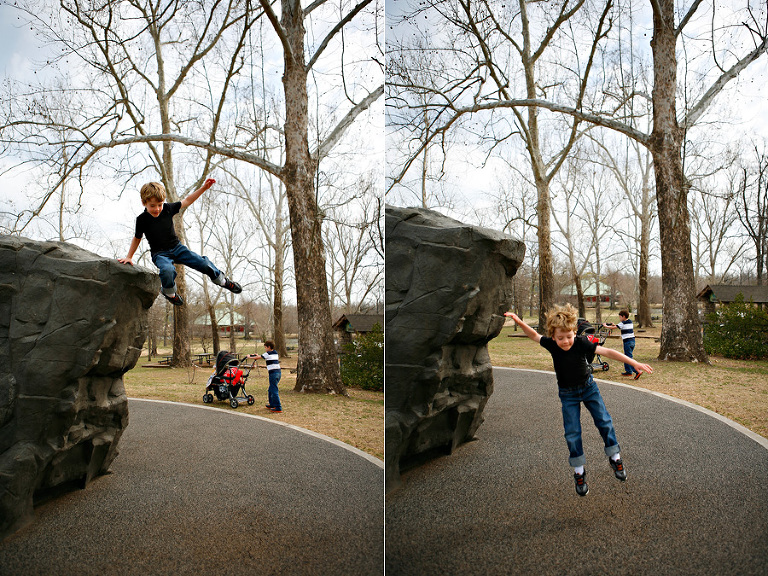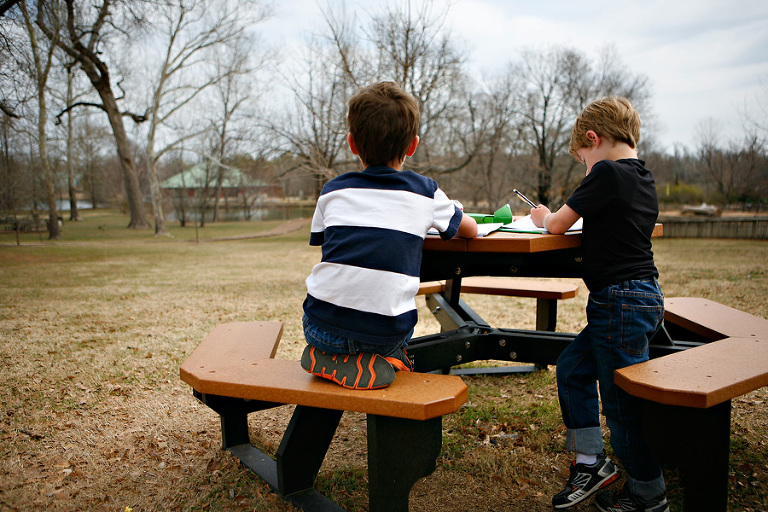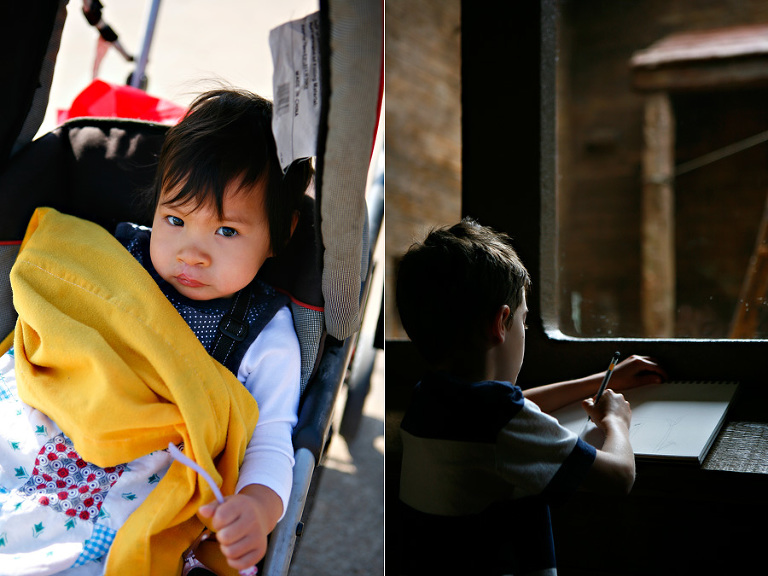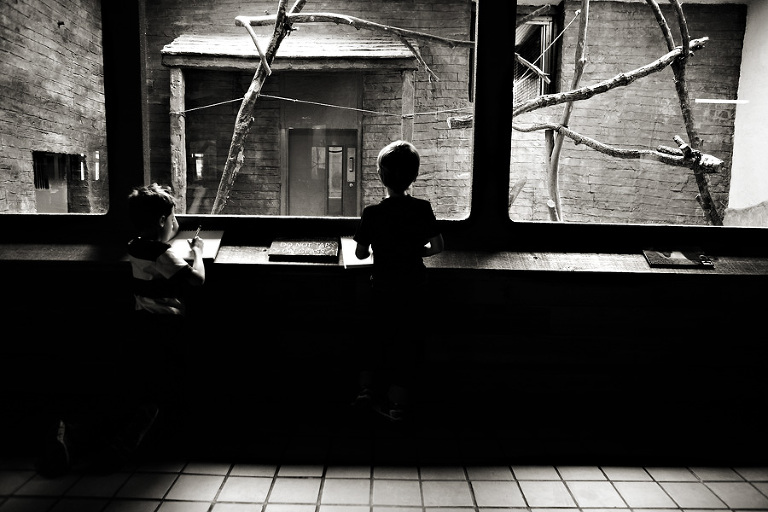 The zoo is one of my favorite places to visit – when there are no crowds. I don't handle crowds of people very well. The boys want to camp out one night at the zoo (which is possible on certain nights), so that might be in our future. I like the zoo, but I am not sure I would sleep soundly knowing nearby sleep lions and tigers and bears, oh my.