I made a chicken wire frame three years ago. It was yellow, located in the playroom and I wrote a tutorial (click here for tutorial). About 2 years ago I painted it red. Last weekend I took it down and moved it to the studio.
Shauna introduced me to Origrami (works with Instagram)…I'm a big fan. The box is sturdy and will be great to store the pictures when I take them down. The back of each picture has the photo date and Instagram info on it. The pictures are printed on a heavy matte paper, not photographic paper. I am very, very pleased with them. They looks fuzzy in this picture for some reason, but I assure you they are really sharp.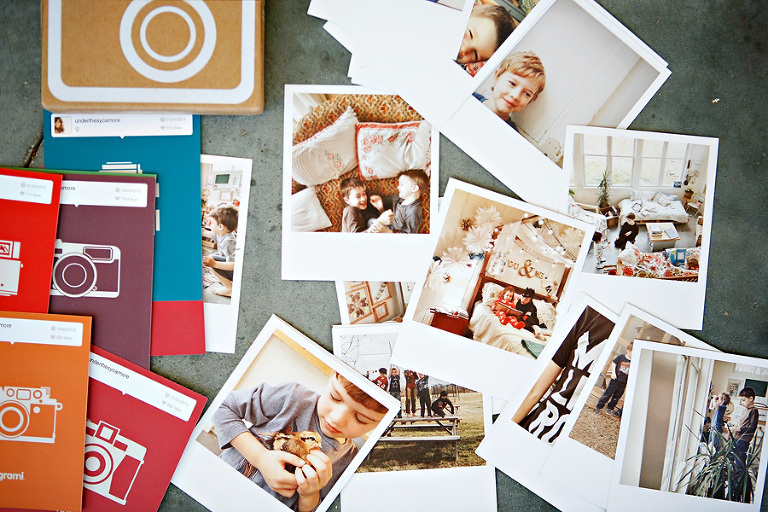 I used little clothespins I had on hand from American Crafts.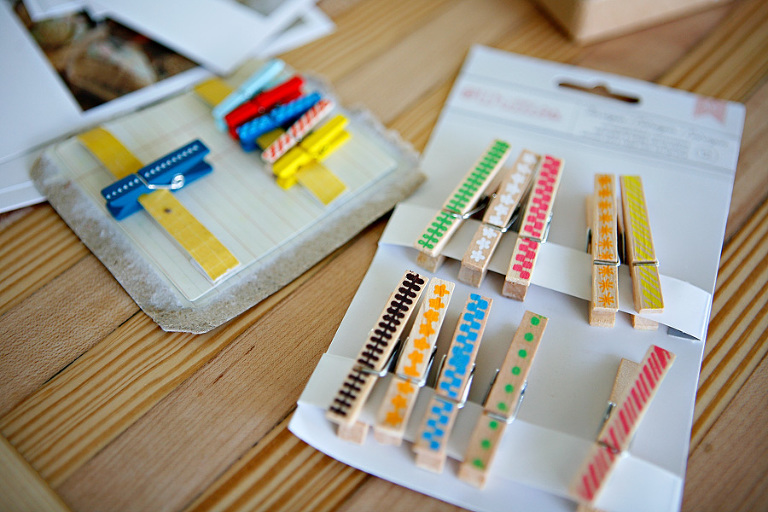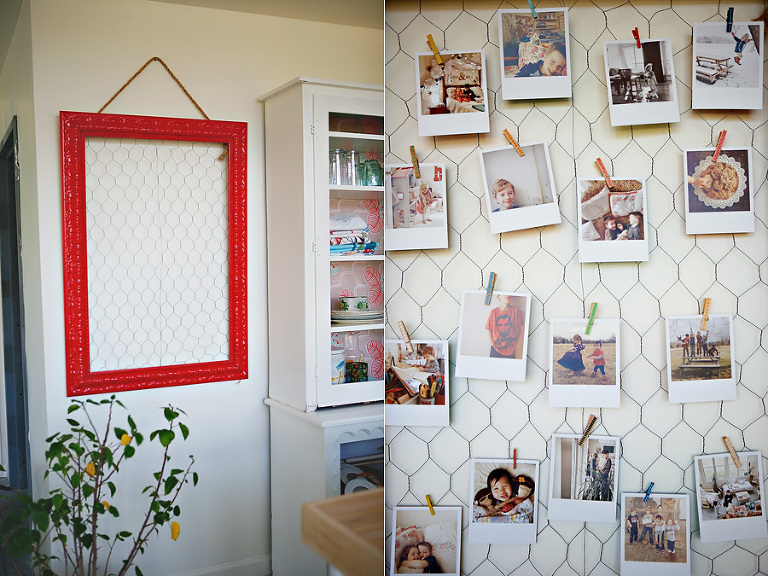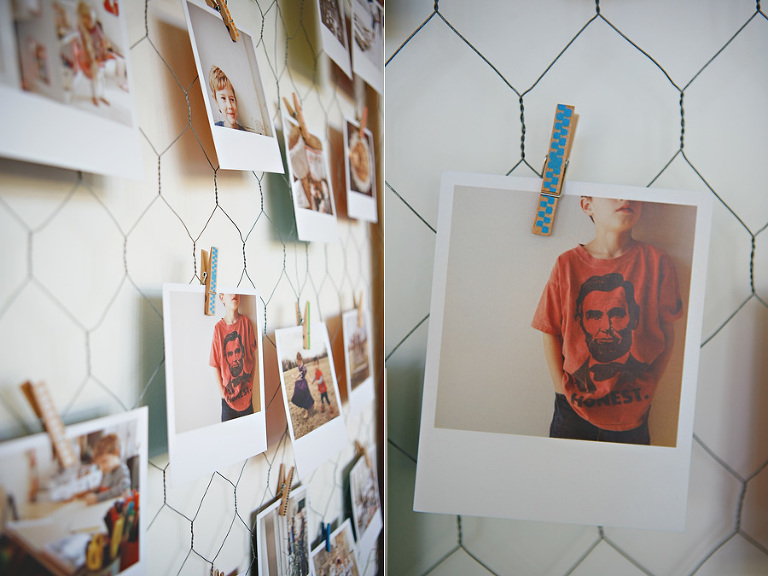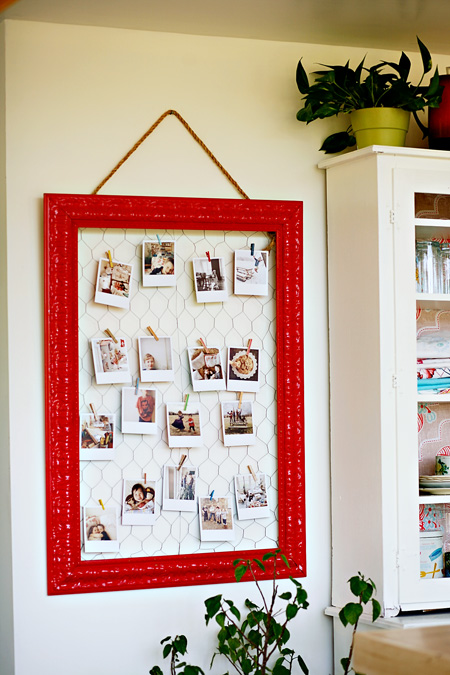 So the wall isn't red anymore, but I've got a pop of red now. I need to get some more clothespins so I can add more pictures. And I think it needs a garland or two!