I'm a planner.
A thinker.
One who likes to prepare.
Last year I began watching a couple close friends as they began raising chickens. So much about raising chickens appealed to me, but we have just never been in a place (mentally, emotionally, with margin) to make that happen. So I watched my friends to see how it worked for them. After a year of watching, I knew chickens would be a part of life around here.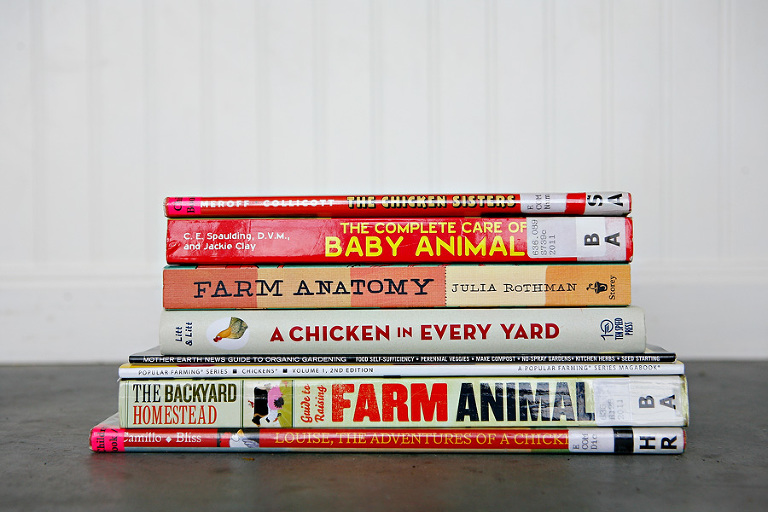 So, I began a few months ago reading up. A few books. A few magazines. A few websites. YouTube videos. Keeping it mostly between Chris and I until we decided it was time to make the jump. I did not need 3 boys and one girl asking every day when we'd be getting chickens.
Well, this weekend that time came. I actually had planned on surprising my soon to be 7 year old with the chickens for his birthday next month. A call to the Feed Store about that timeline resulted in an impromptu drive later that afternoon to pick up our little chicks. Evidently it is a little hard to get chicks after Easter. So strange to me.
We started July last year a family of 6 with no pets. In the last 9 months, we've grown to be a family of 7 with 7 animals. Life is good.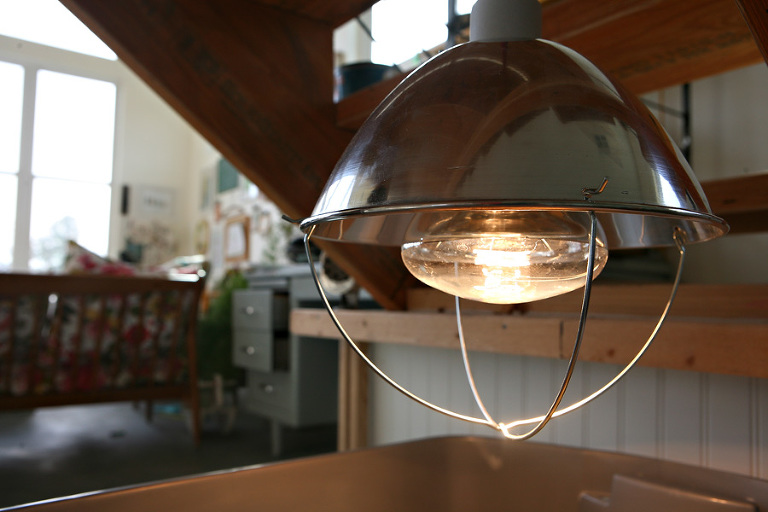 Touching, holding was very limited at first…so they took a lot of photos. Touching and holding is still limited.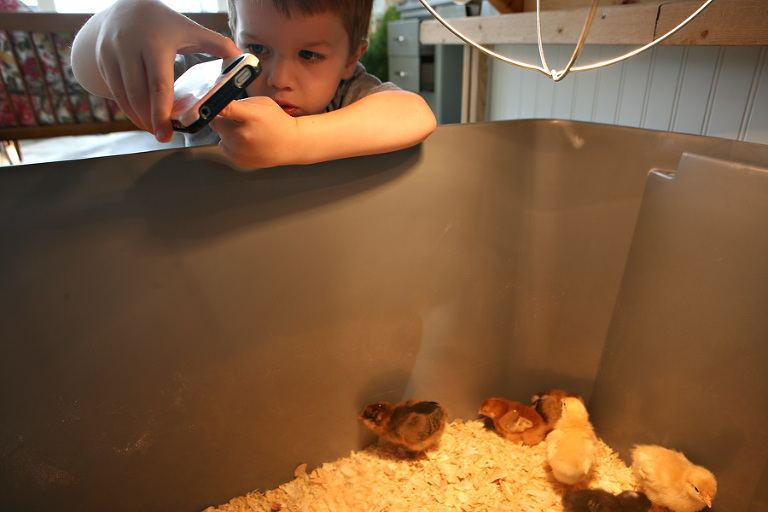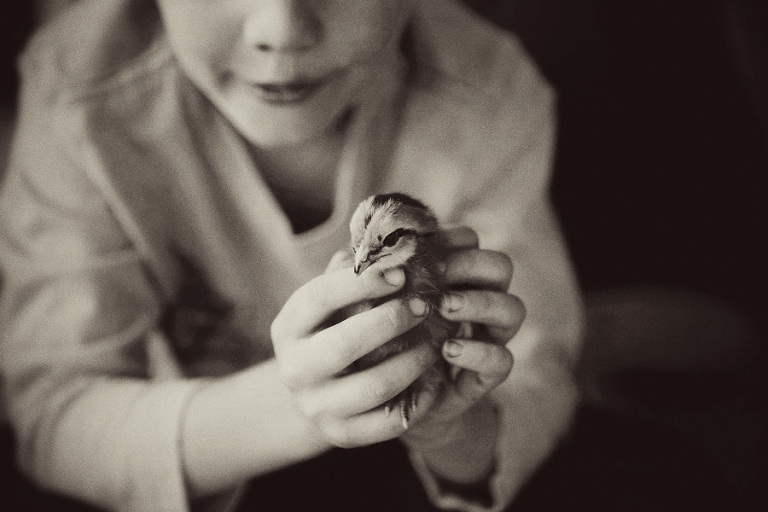 This is quite possibly the happiest boy around. He originally wanted a yellow chick and had planned to name it Sunshine. Then he saw this little chick and all his plans changed. He took his time thinking of the perfect name…meet Camo.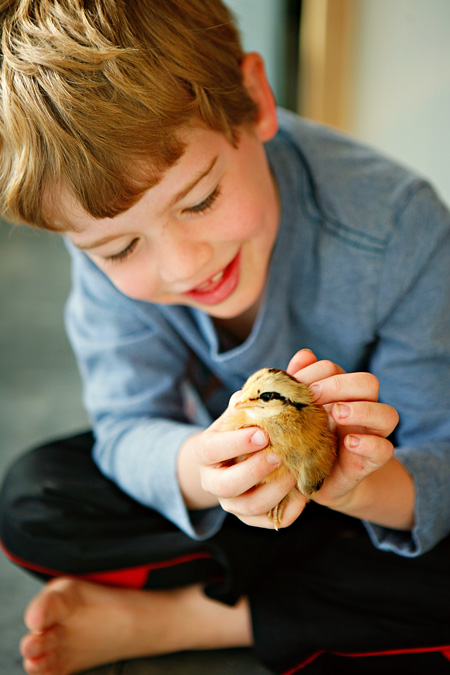 This one is our oldest son's chick. He named her Omelette.  He's 9 and eggs are among his favorite food. So it is kind of a name of honor 🙂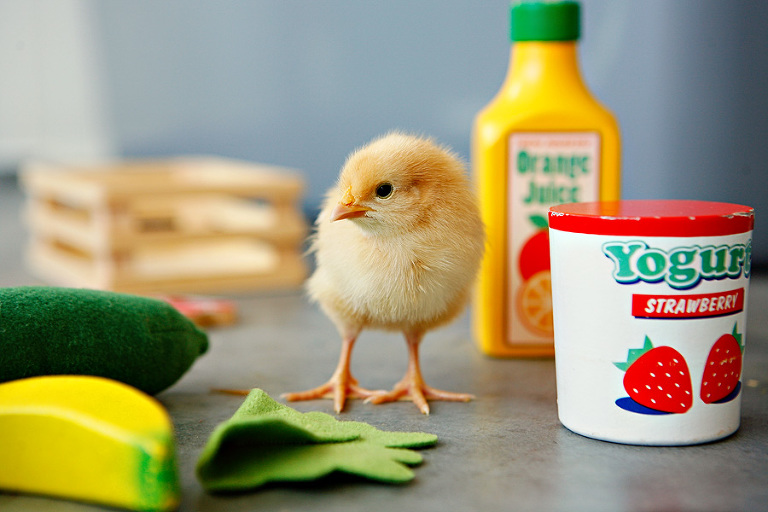 This is FireCracker's chick. She named it Kira. Then changed it to Leia. Then changed it to Lyla. Then Maya. Then back to Leia. Today it is Leia. Who knows what her name will be tomorrow.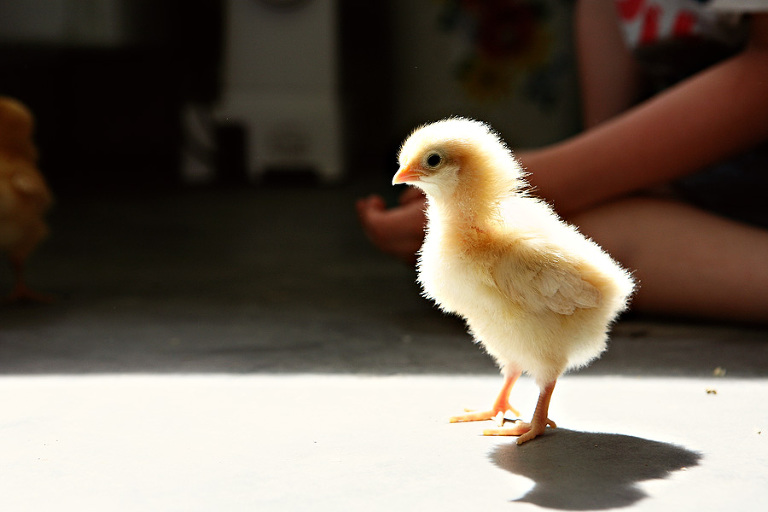 My chick is the one on the left. She was the first to fly a good distance, so I named her Amelia, after Amelia Earhart. The red one is Little One's…Chris named her Red. Then he changed the name to Reba (red like Reba McIntire). The kids nixed that and said her name has to stay Red. It is so funny to watch the pecking order already playing out. Red and Amelia are battling it out for the lead right now.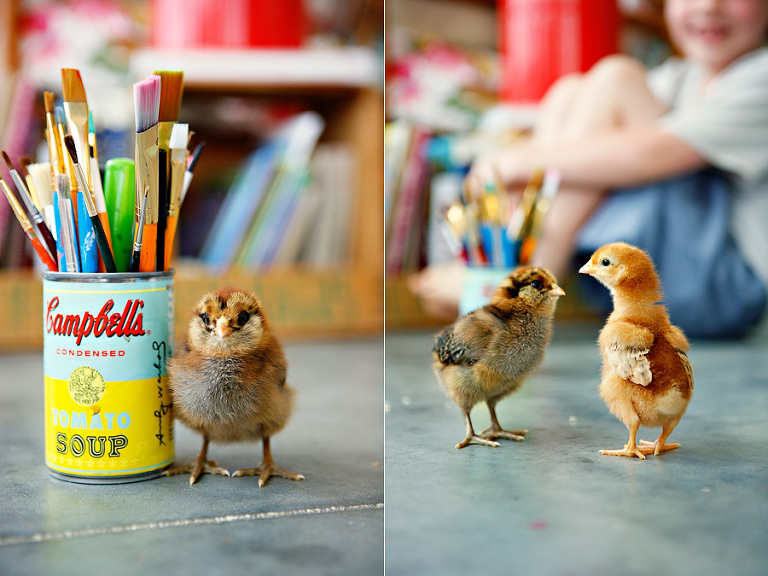 The chicks are pretty much always in the brooding box. We've let them out a few times to let the kids watch them. Crisscross applesauce, little hands on laps while chicks roam on the floor. The older boys get poop patrol.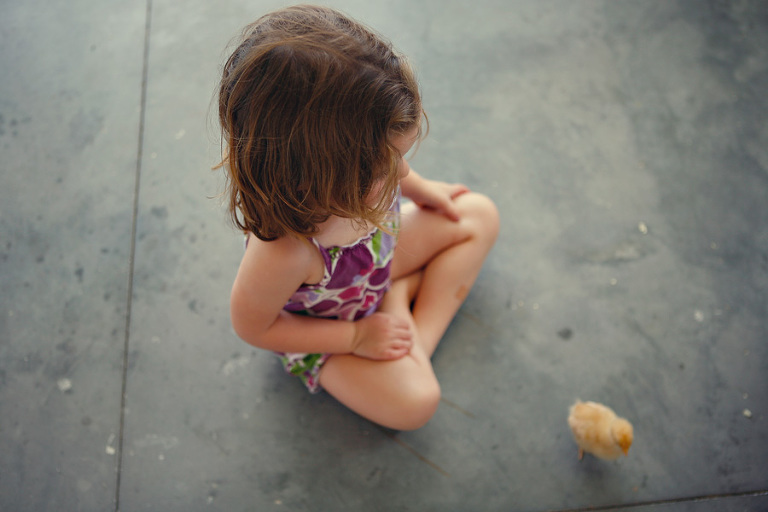 All the girls: Leia, Spikey, Omelette, Camo, Amelia, Red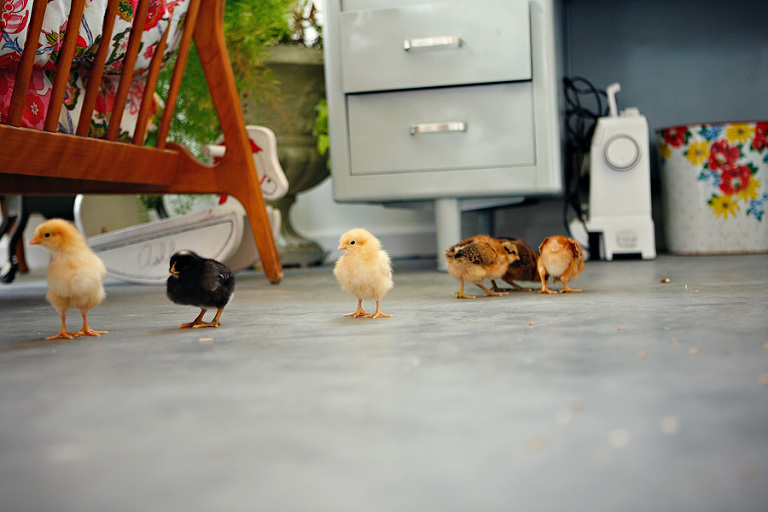 Little One is not sure what to think about the little chirping things!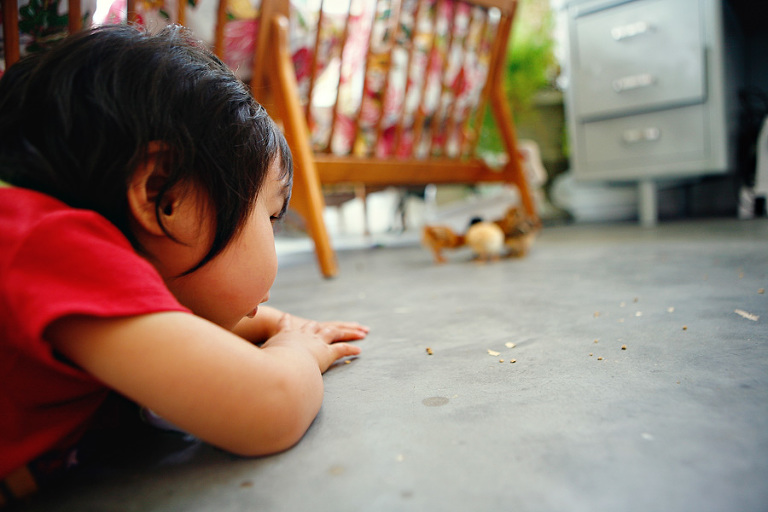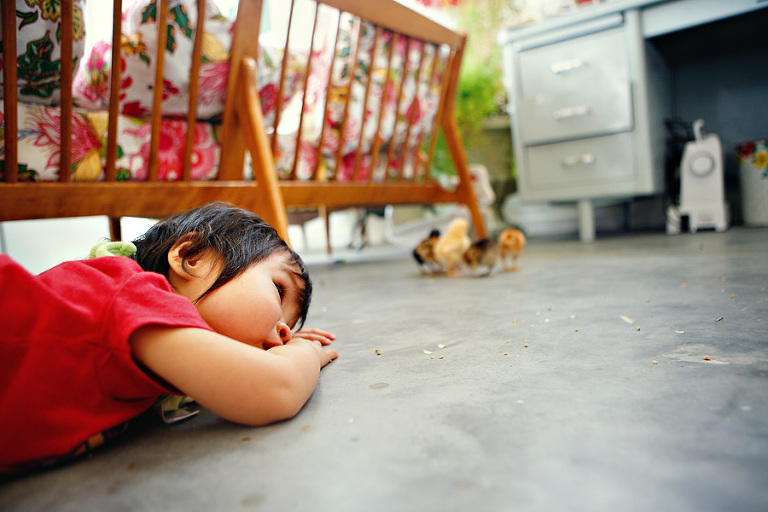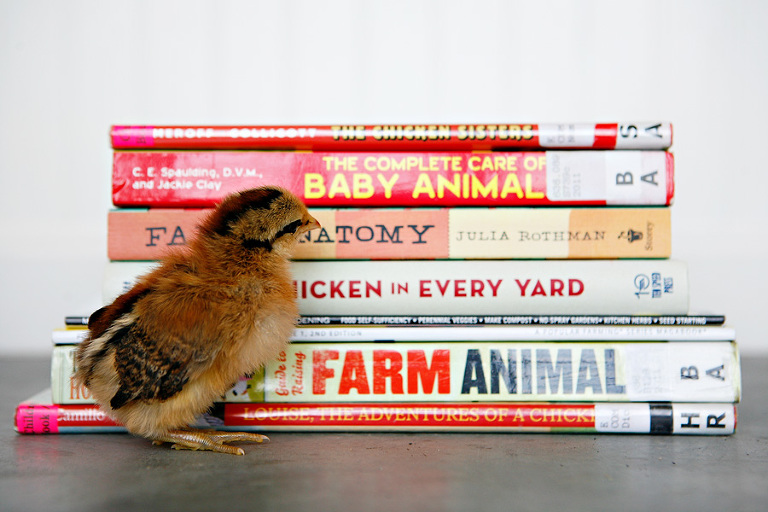 The garden and coop will keep us busy outside for a while..Little One makes a good supervisor.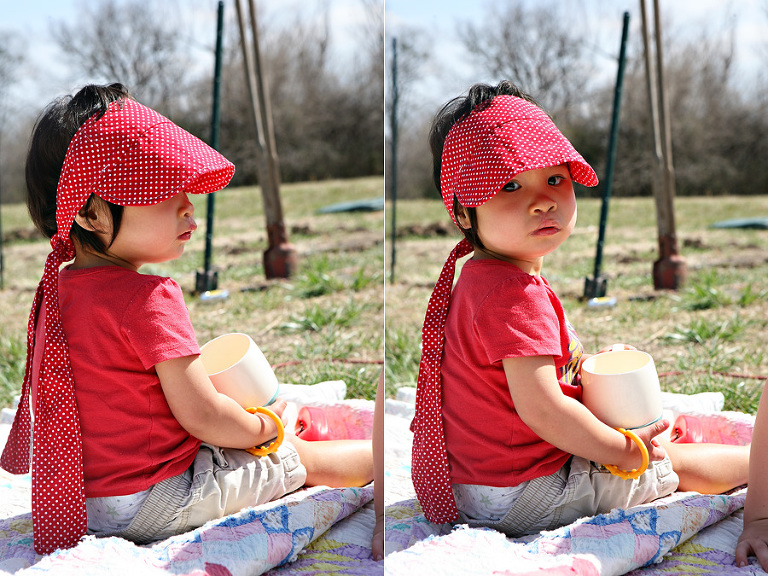 So we have joined the growing numbers of those raising backyard chickens. What was common for most families a century ago, is now making a comeback. Everyone has a different reason for why they choose to keep chickens. Our family had numerous reasons to begin this journey and we are pretty excited about all that will become part of our lives now that we will have 6 hens poking around here!
Happy Monday!
UPDATE: the visor is from Twirling Betty