I make a lot of garlands.
They are fast and easy to make.
They are colorful.
They give me a sense of accomplishment because I can start and finish one during Little One's nap time.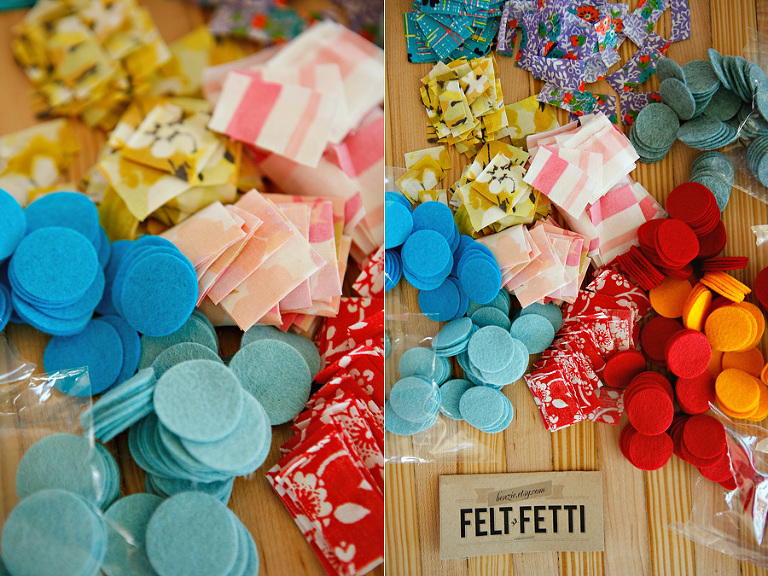 Supplies:
I wasn't sure if I wanted to mix all the colors or keep them more color coordinated. I started by laying out a little bit to get an idea of what I wanted. I decided to go with the mixed colors and the blues.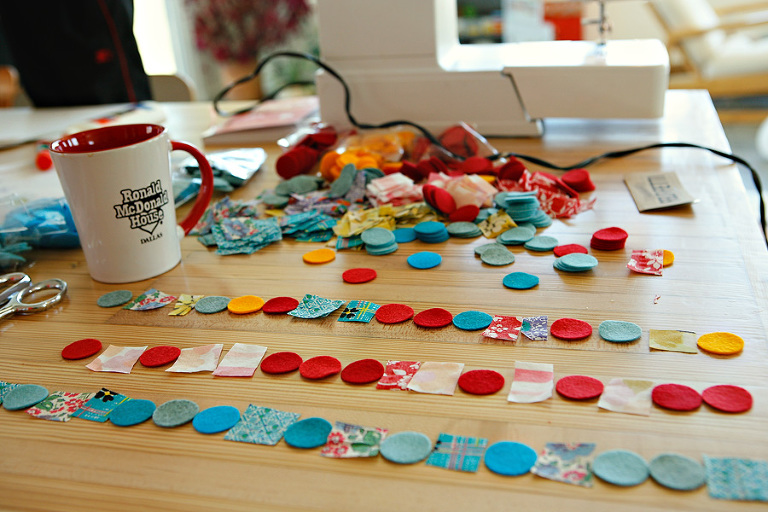 I just randomly stacked the felt and fabric and them began sewing them all together. Simple.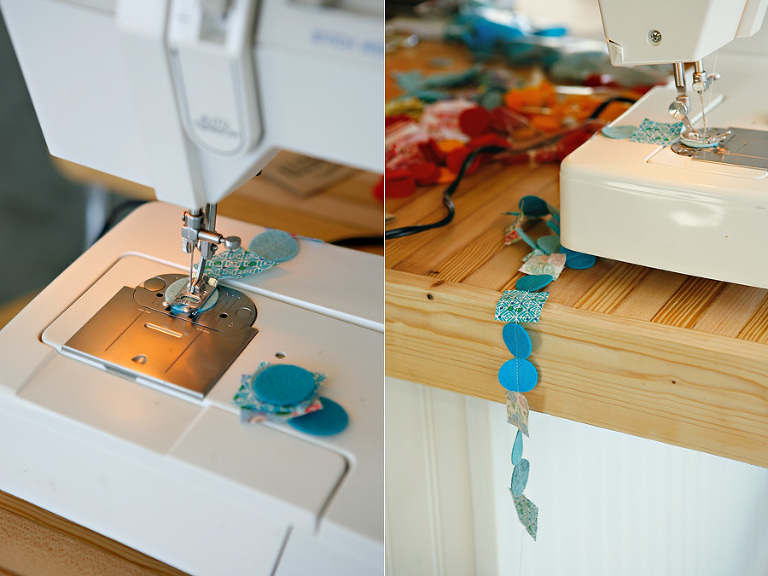 I hung the blue one with another garland on our new old map.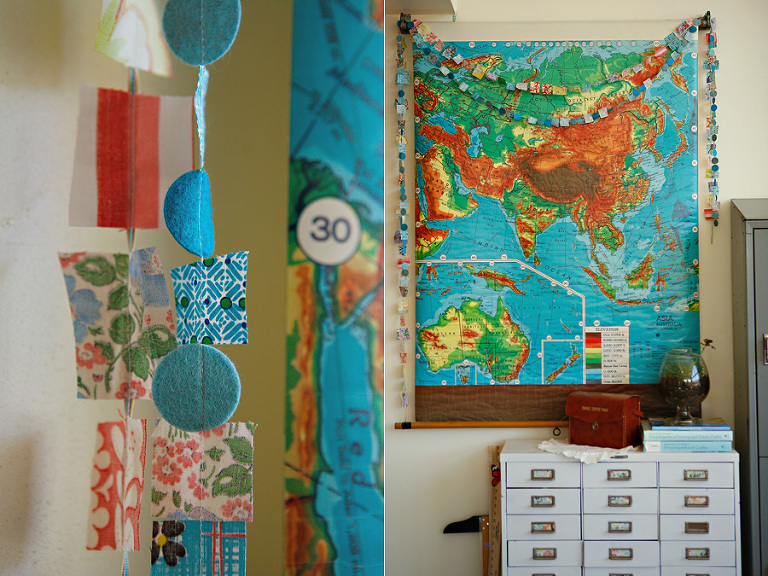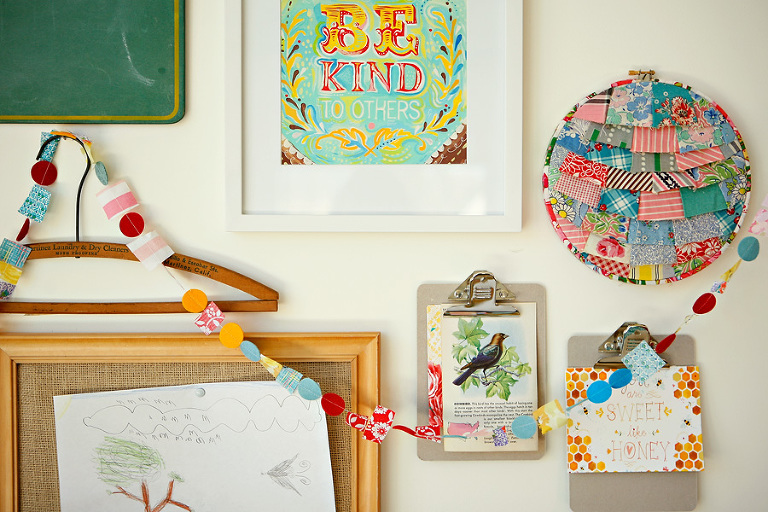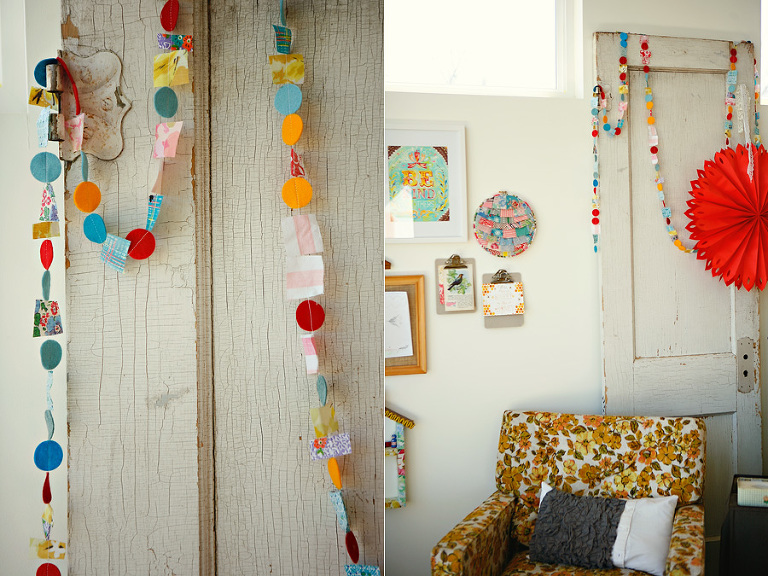 I mentioned last month that I am really wanting to be more intentional about planting seeds of kindness in those around me. I think these simple garlands would be such a cute little surprise for a friend. I hope to make a bunch to have on hand and send out. If you were to give one as a gift, you could just wrap it around a small piece of cardstock…adhered with cute tape.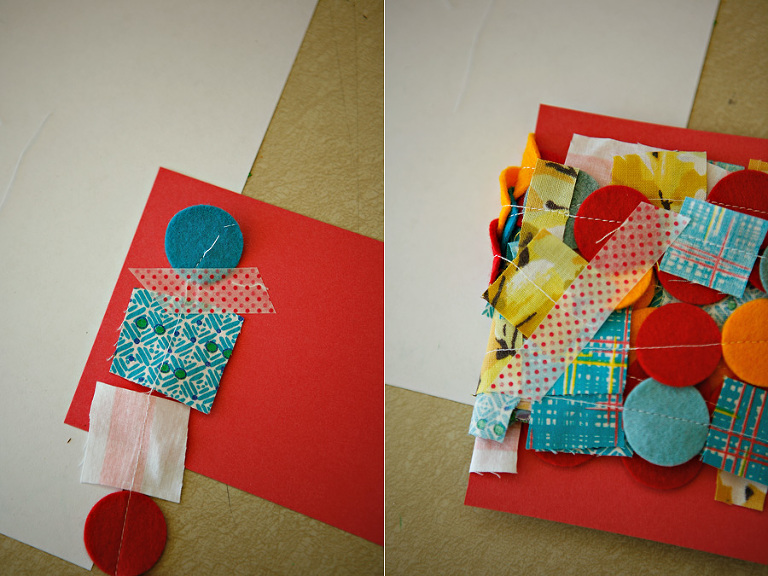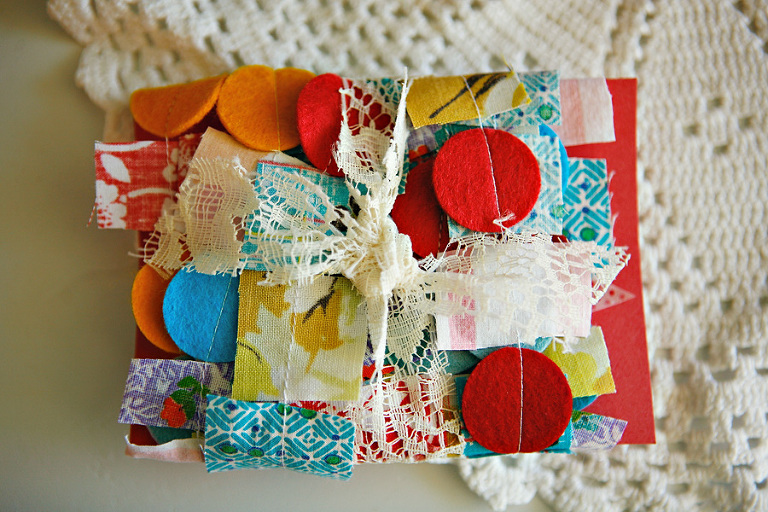 Felt circles: Benzie Designs
Map: Tweet Potato Pie
Be Kind & Sweet As Honey Prints: The Wheatfield by Katie Daisy
Fabric hoop: I made that out of quilt scraps