Today is such a tremendously special day for our family. It was a year ago today that we saw Little One's face for the first time. I thought it would be fun to re-post the story of that day…and include those first few photos of her. I didn't share her 'referral' photos a year ago, I am so happy to share them today. It feels like it has been so much longer than a year ago….

About once a month China releases what is called the "shared list" for the SN (special needs) program. There are a few routes you can go with the SN program. We chose to have our agency match us with a child. We had to be "logged in" to be eligible to be matched to a waiting child on the list. We were logged in on 2/15/12, and then got word late last week that the February list would come out on 2.27.12 at night our time. That meant we woke up on 2.27.12 knowing we might 'meet' our Little One….this is the story of my day taken with my phone camera.
Dear Little One,
I remember the days I met your older brothers and sister. I don't remember every little detail, but I do remember the moments leading up to when I saw each of their faces for the first time. I cherish those memories. I will see your face long before you ever see mine. I will never know what you were doing on the day I met you, but I thought someday you might like to know what my day look liked. I woke up early, but couldn't get out of bed. I laid there staring at the clock and listening to your siblings running through the house. I wanted to go back to sleep and wake up on Tuesday….but I got up eventually. I wasn't sure how to face the day. I kept going back to 14 years ago in my head. I was 18, sitting on the floor of my bedroom flipping through a magazine. Time froze when I saw a picture of a woman holding a child quite obviously not from her womb. I knew in that moment, my children would not all share my genes. I've wondered for 14 years who you are…where are you…how old are you…what is your name. On this day, 14 years of wondering could all of the sudden end.
Once out of bed…we did breakfast. Nothing fancy because I was basically worthless. You have 3 incredible big brothers. Most of the time they will be good examples for you. However, climbing on the cabinets is not among my favorite habits of theirs. Your big sister is a morning person….just a warning in case you are like me (not a morning person).

The half of me that didn't want to stay in bed wanted to head to the gym. I hate running, but running today was kind of nice.

After wanting to throw up from running and anxiety, we headed to the park to meet a friend. She surprised me with my favorite Sonic drink. All day long I got texts, emails and phone calls from friends knowing how big of day today was for me. I have incredible friends. I want that so badly for you and your siblings. Truly great friends are hard to find and when you do find them, cherish them.

Before I knew it, lunch time arrived. Lunch over and I did some work on the computer.

I managed to stay focused long enough to get work done….then I visited some favorite blogs. Your daddy came home with lunch for me. He knew I probably didn't eat and wanted to take care of me. He does that a lot – take care of me.

Back outside for more fun to keep me distracted.

I stayed moving all day until the school pick up line. We sat in the car for 10 minutes…10 long minutes sitting still and wondering if I'd see your face later in the evening.

I usually drink my coffee first thing in the morning. That didn't happen until after school today. A quiet, still break with coffee and my Bible. Much needed.

Banging my head on the concrete table became the only acceptable survival mechanism. Well, that and taking ridiculous pictures with your sister. LONGEST DAY EVER.
Dinner time finally came. Your daddy surprised me with my favorite cookies. 5:51pm in Oklahoma….7:51am in China. The list would be released very soon.

Fish tacos for dinner. I didn't eat. I didn't eat right before meeting any of your siblings either. Baths & showers, done.
The ridiculous cycle of hitting "refresh" on my email began. Then yahoo shut down and gave me a short panic attack. It came back quickly.

Bedtime stories, prayers, lights out.

And the business of the day was over. No more distractions. Just waiting.
And waiting.
And waiting.
And telling your sister to get back in bed.
And refreshing my email.
And waiting.
And telling your sister to get back in bed.
And refreshing my email.
And your sister not getting back in bed.
And then all of the sudden, with your sister and daddy at my side…an email popped up. It was from our agency and the subject was simply a name. Your name.
I turned to your daddy, "are you ready for this?"
"Yeah."
"No, are your READY…it's TIME!"
.
.
.
We skipped the words of the email and went straight on to opening the attached pictures.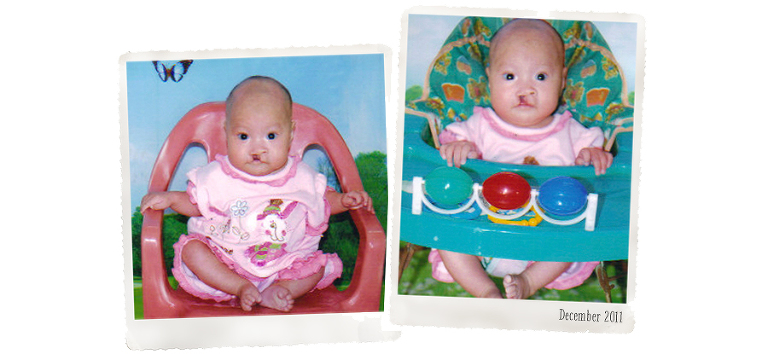 and that is the moment we saw your face for the first time. Your sister squealed "Sister in China!" We laughed and cried and did all the things parents do when they catch a glimpse of their child for the first time.
You are quite simply breathtaking. And tiny. And pure awesomeness.
Oh sweet baby girl, you are worth every achingly long moment waiting….now to get you home!
You are our new Song.
********