Last fall I picked up an old metal desk to become my new desk in the studio. I needed something strong (5 kids) and big. Here is what it looked like when I found it. I sent Chris to the shop to pick it up in his truck for me. He texted me a picture to make sure it was the right one….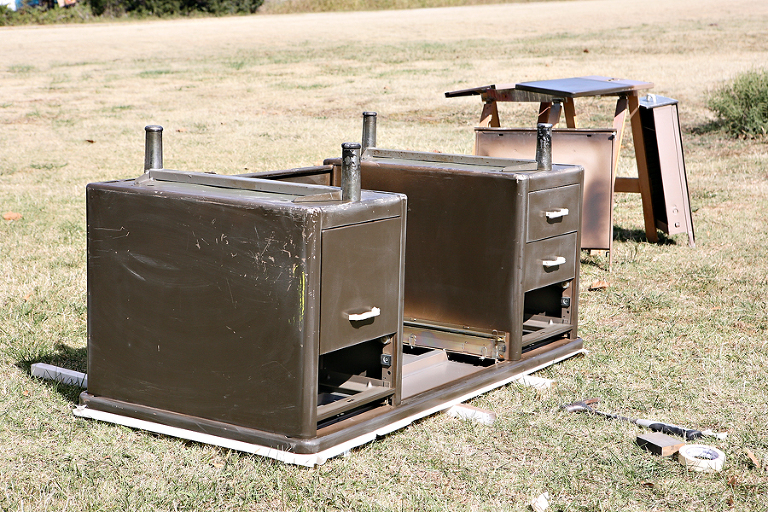 Nothing a little spray paint can't fix. I wanted my most used supplies readily available. The yellow shelf I found at a flea market. It was army green and being used as a display. Spray paint again. I was going to make the desk look picture ready, but there always seems to be someone using it.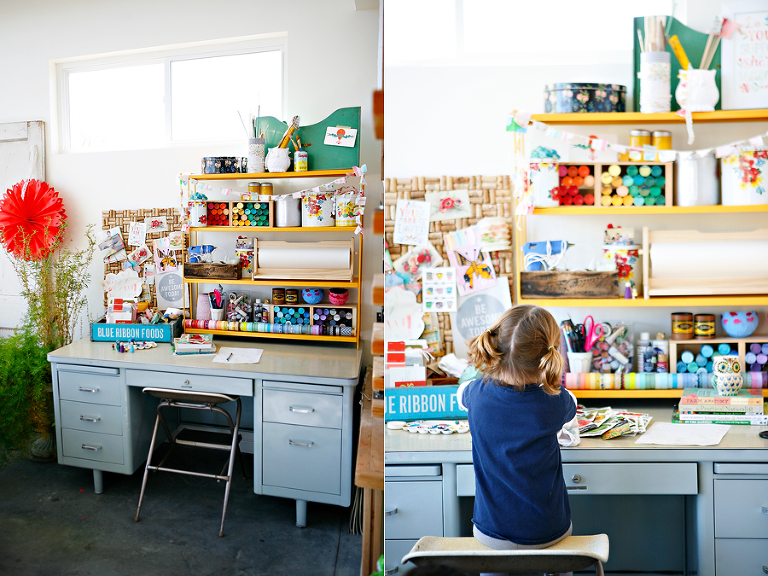 A peek at the shelves.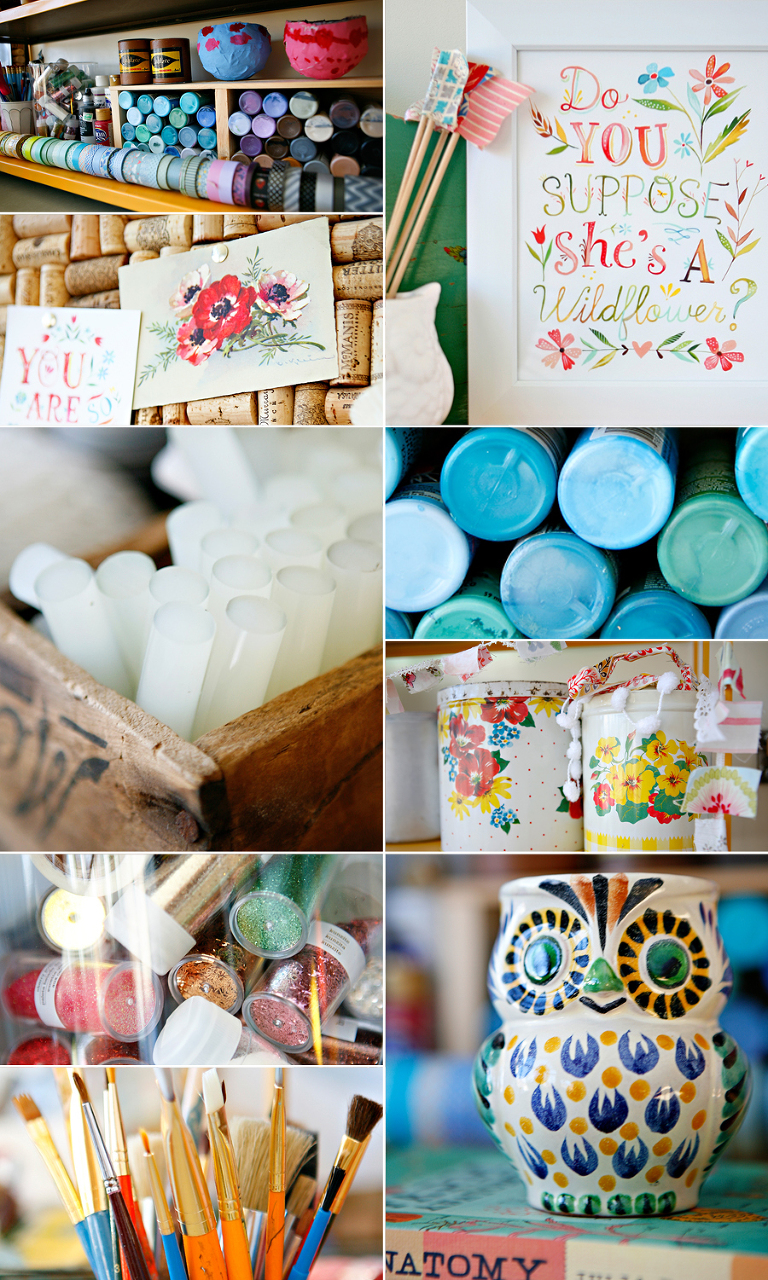 When my 6 year old isn't working on his garden plans, his sister is painting peg people. I try not to let it bother me that the people are all just globs of paint. I think I'm going to have to at least take a sharpie to them and draw on some faces. She won't mind.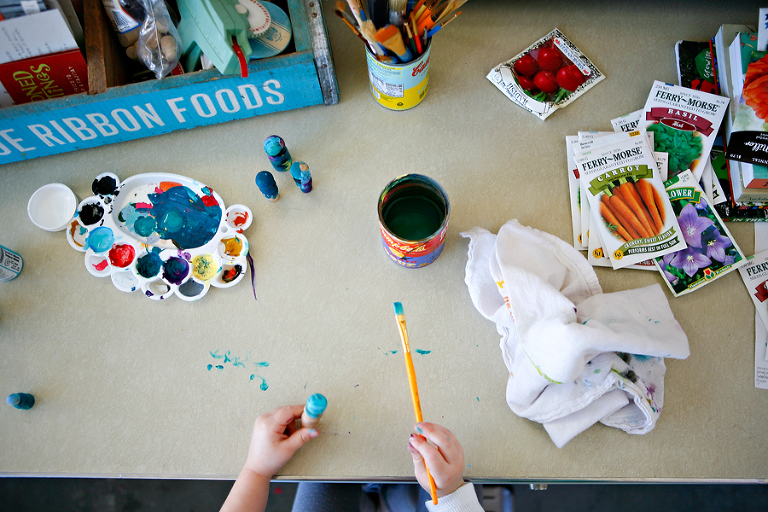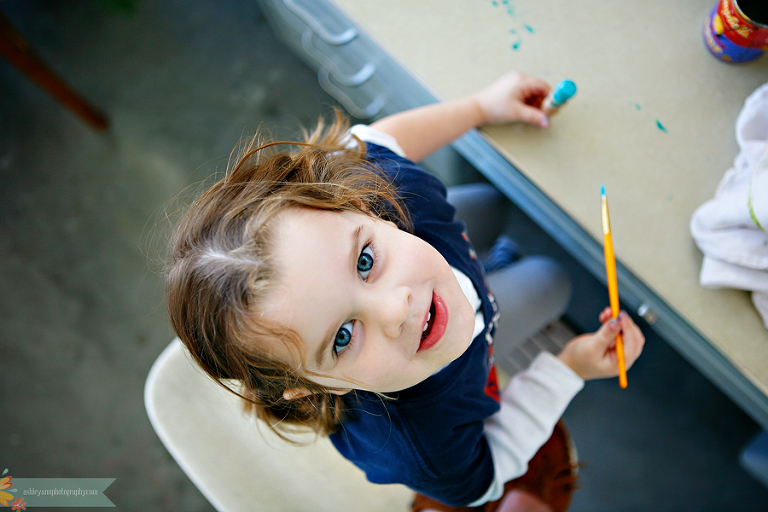 And then there is the littlest girl who has learned to open and dump drawers.
Not the least bit related to the desk, but they moved over to my old rocking horse and I still had the camera out. Seeesters.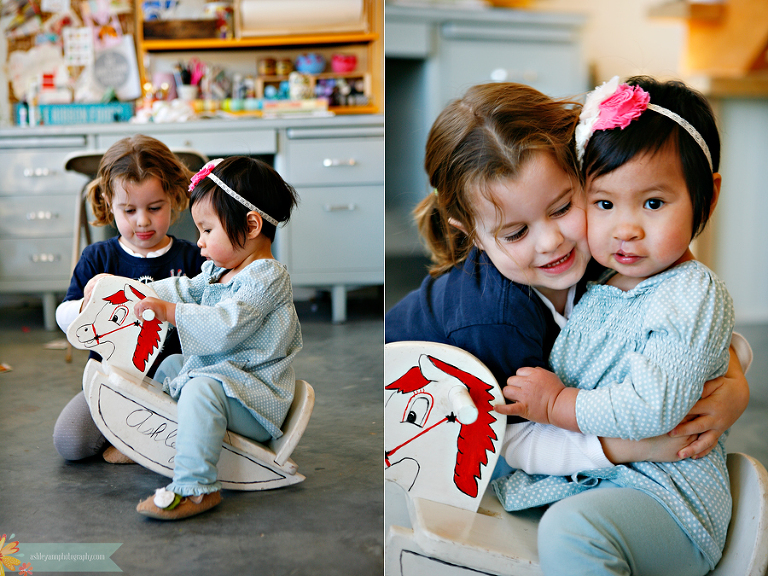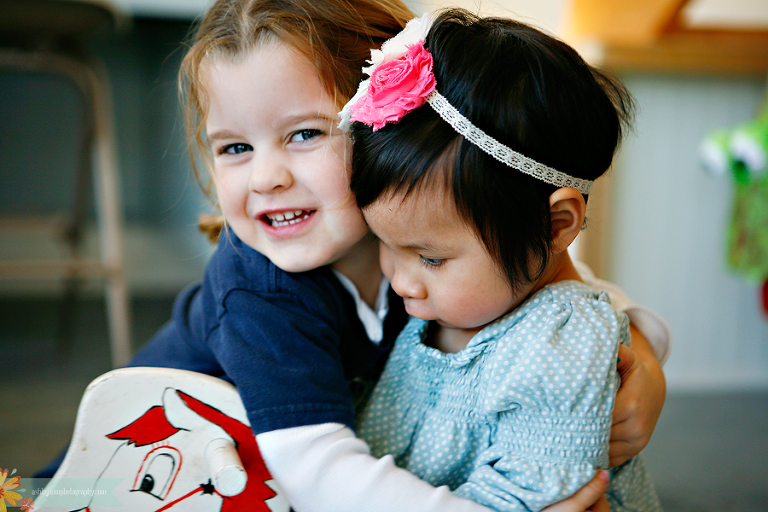 "Okay mom, please intervene with the hugging now."