Before all the holiday festivities began, Chris gave me the best gift – an entire day alone in the studio to finish up projects. I was up to my elbows in fabric, paint, and sawdust. He knows the way to my heart.
There are a few 'supplies' I tend to gather when I find them at a great price…vintage pillowcases, trims, tablecloths and fabric are among those items. They are great to have on hand for the rare chance I am able to just start making something. I am not a shopper, so if I can avoid shopping I do.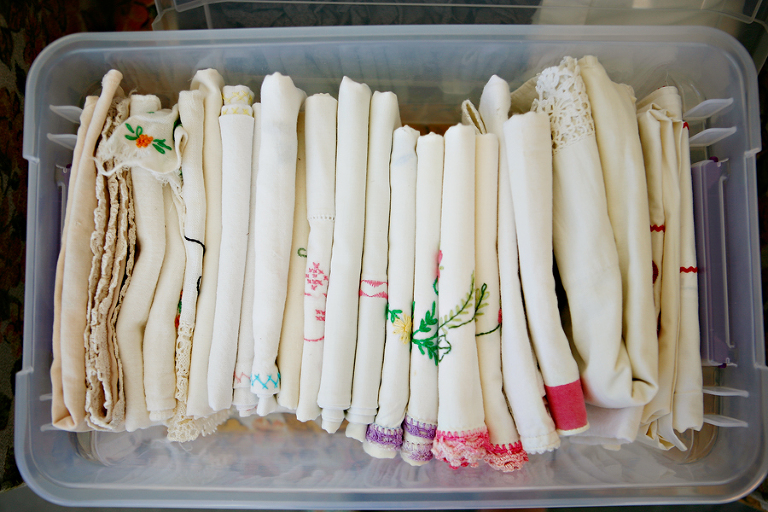 This fabric is actually a Pottery Barn duvet cover. It was on our bed 9 years ago. I moved on to a simple cream one, but held on to this one for the day I would find the perfect new use for it.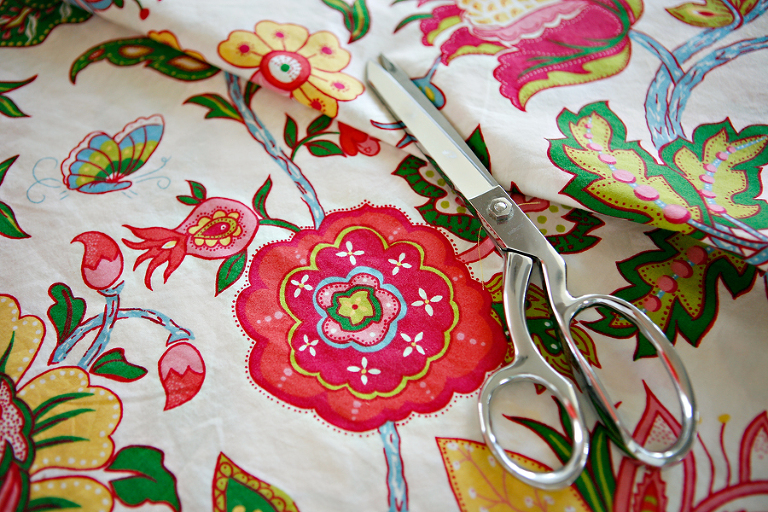 Kids snuck in, but I kept working. How do they always find me? My favorite game is hide and seek. I realized two years ago I can crawl on top of our dryer, which is stacked on the washer. If I move a box in front of me, I have a good 10 minutes before they find me. Now I just need to figure out how to get my coffee and a cookie up there with me. I digress.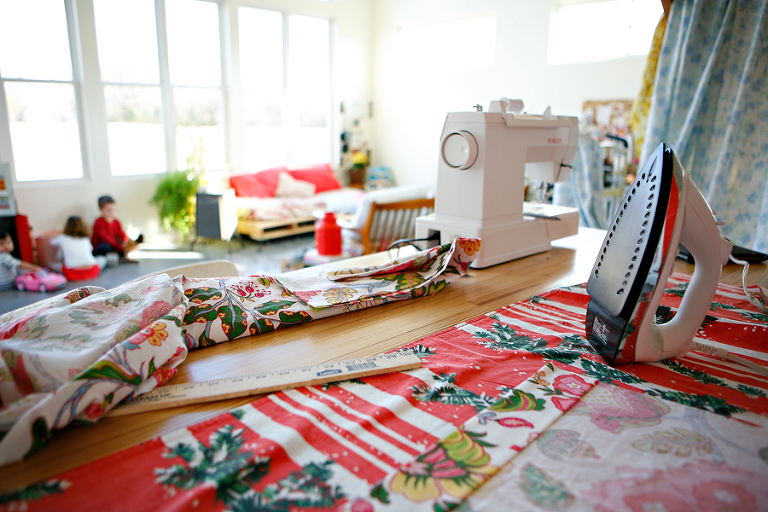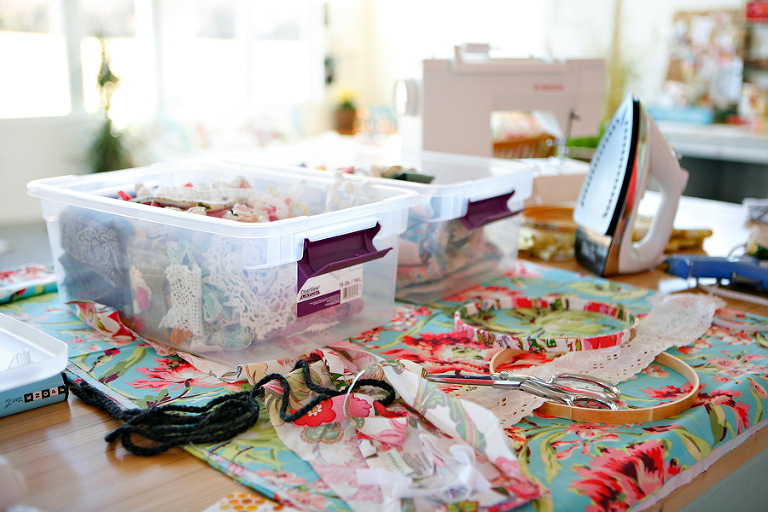 I buy stained table clothes all the time. I use them for several different things…today I will use them for pillows.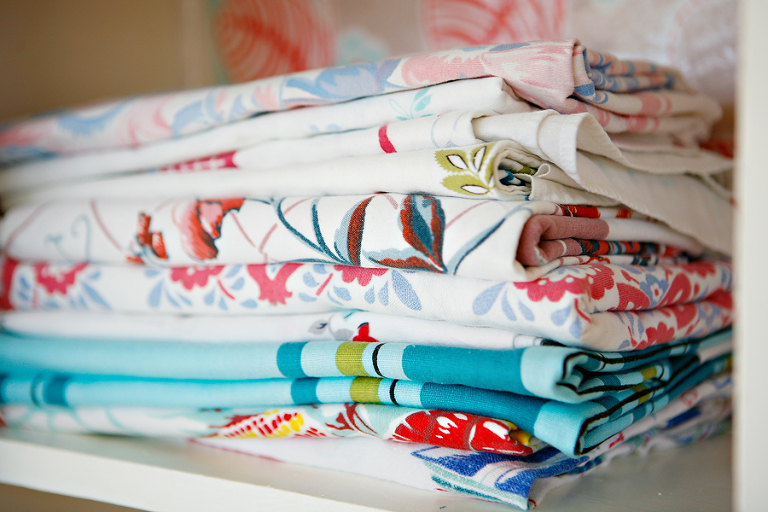 And now a warning: If you are my mom or any other person who knows how to sew, you should stop reading now. There is sewing taking place below without a ruler, straight lines or any technically correct method.
If you don't know how to sew and want to make a cheater's simple pillow…I give you my pillow tutorial: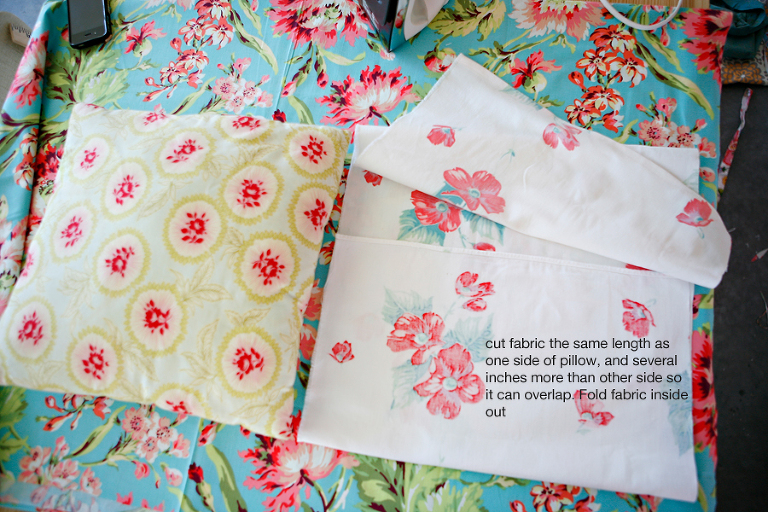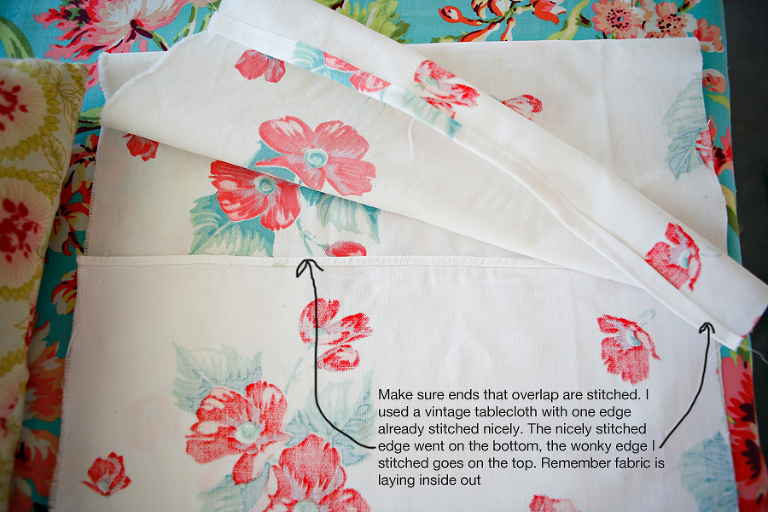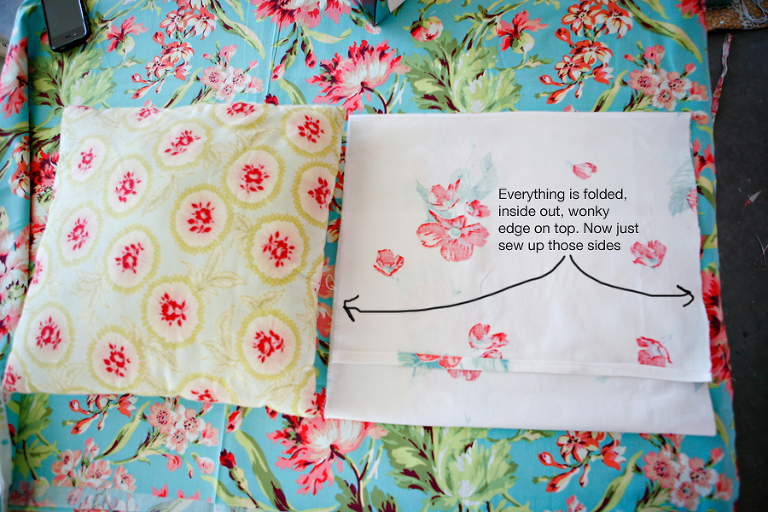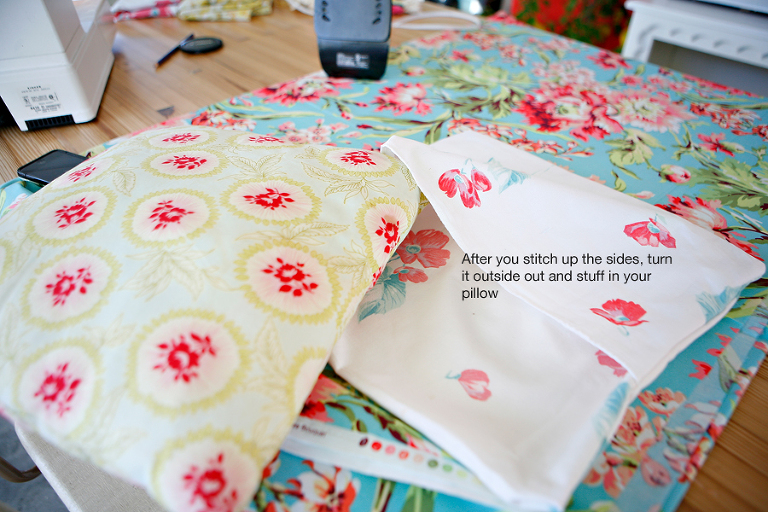 They may not be worthy to sell or give as a gift, but thrown on a bed they look mighty inviting.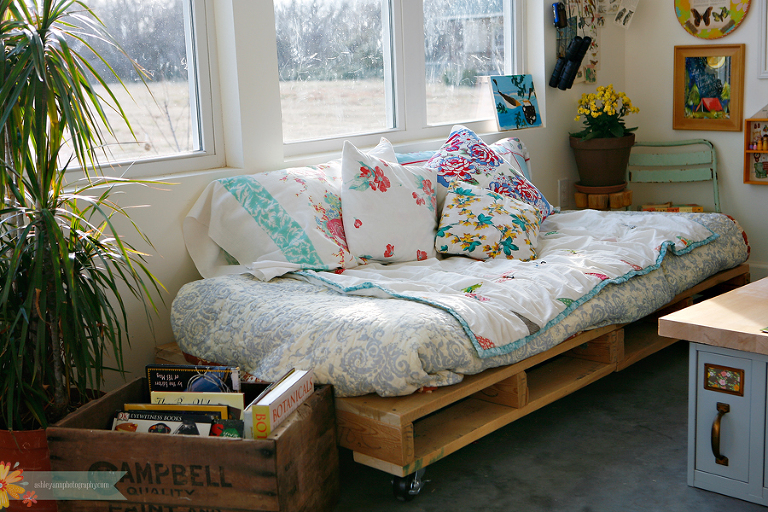 And here is that 9 year old duvet cover on my Craigslist couch!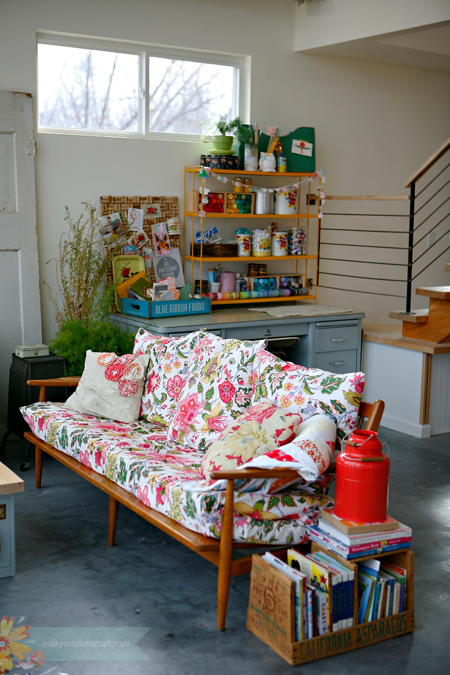 I have several other project posts from the studio…my desk, coffee table, etc. I might just post them all next week. Or I might weave them in over the next few weeks. I don't know what I am cooking for dinner, so I better work on that first!

Just a little note to say I have recently begun using AdProval for the management of my ads. If you are interested in advertising on my blog (see those buttons on the top left sidebar), you can click here for more information. Ads now run for 30 days instead of month to month, so you can sign up any time there is an available spot.