Several months ago, I bought a super cute dollhouse from Sparrow Mercantile. I had been saving it to hang on the wall in the studio when I came across this very plain one at a flea market. I thought about just painting it, but I'm kind of partial to anything wrapped in fabric.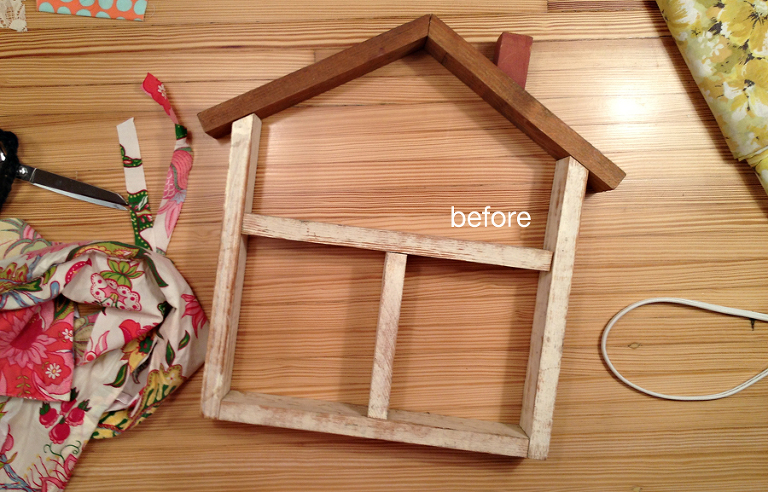 I cut strips about an inch wide from various scrap fabric. Then I started wrapping and hot gluing. I am not sure if 'hot gluing' is correct grammar, but I say it all the time so I am going with it. I also glued some trim to the roof and painted the chimney because the dark red didn't match so well.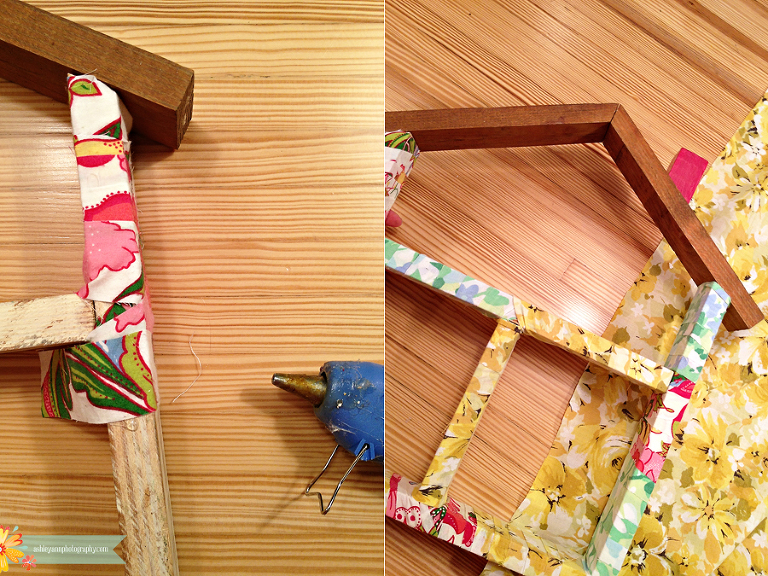 The cute one on the left is the one from Sparrow Mercantile. The pretty peg people family is from Once Upon a Peg. The wonky super heroes and other people I made. So far we have our family (Once Upon a Peg), my sister's family, and some superheros. The kids are placing orders for who they want added to the mix.
As you can see I've been hanging stuff in the studio. Chris watched the kids one day last week to give me an entire day to finish up a bunch of projects. It was wonderful. I have a bunch more little tutorials to post from that day…and I'll do a more detailed post about the wall soon too.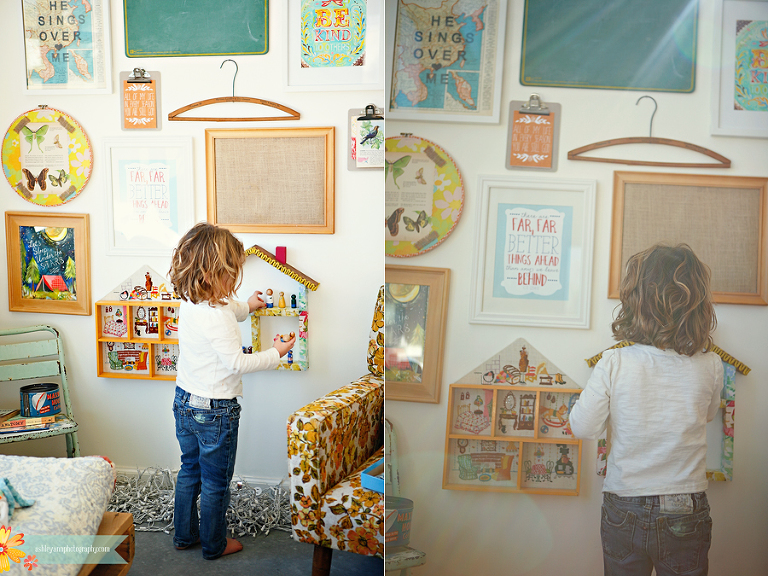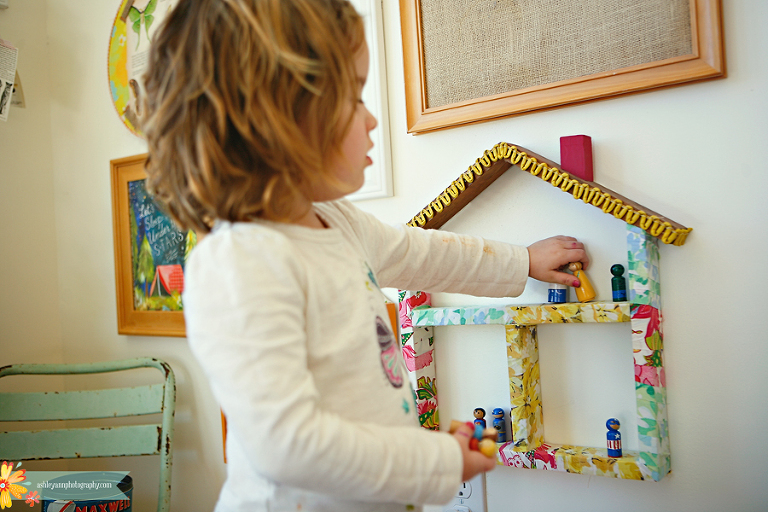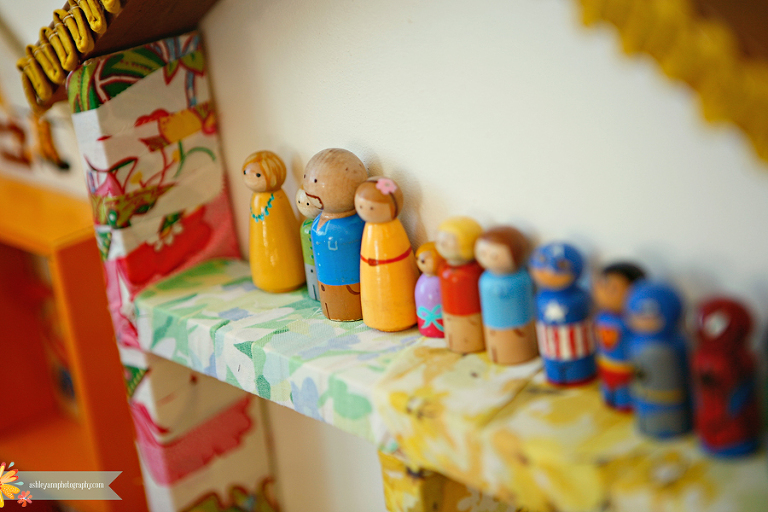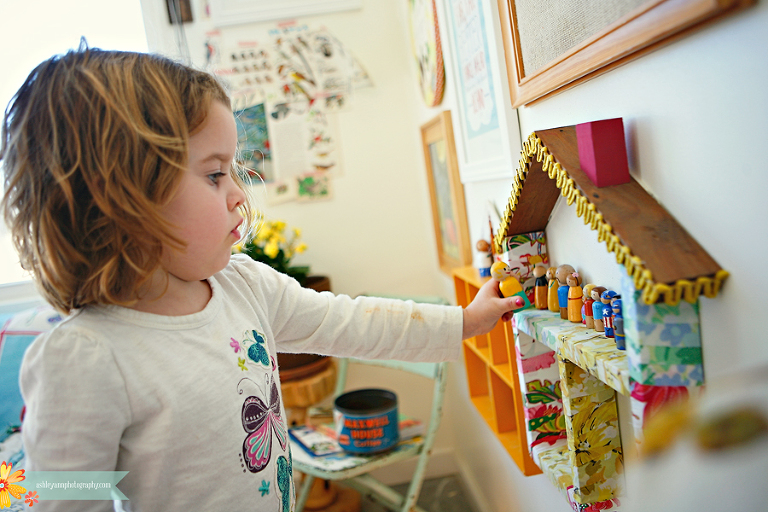 I also got a random email this week from Parents magazine. It seems that some of you nominated my blog for their 2013 Blog Awards. This blog is now a finalist in the "Most likely to wow you with photos and videos" category. What a fun surprise! Thank you for thinking my photos have a wow factor. I guarantee you if I posted video, it would not wow you in any way! Thank you for those that nominated me. If you are so inclined to cast a vote my direction, you can click on the button below. Thanks!