Finally.
Finally, that top layer of glue/tape that was holding the top layer of her skin together fell off.
Finally, we got a peek at the beautiful skin we get to smooch all over.
Finally, she is feeling back to herself. Scrunching her nose. Throwing back her head. Giggle box.
My girl is back, finally.
Pic from my phone today.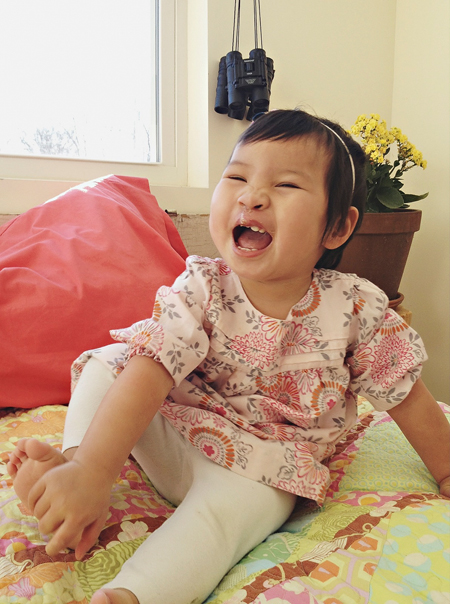 A few more with my dslr. It is still very tender for her, so we aren't touching it and only cleaning it during baths…so there is a little crustiness.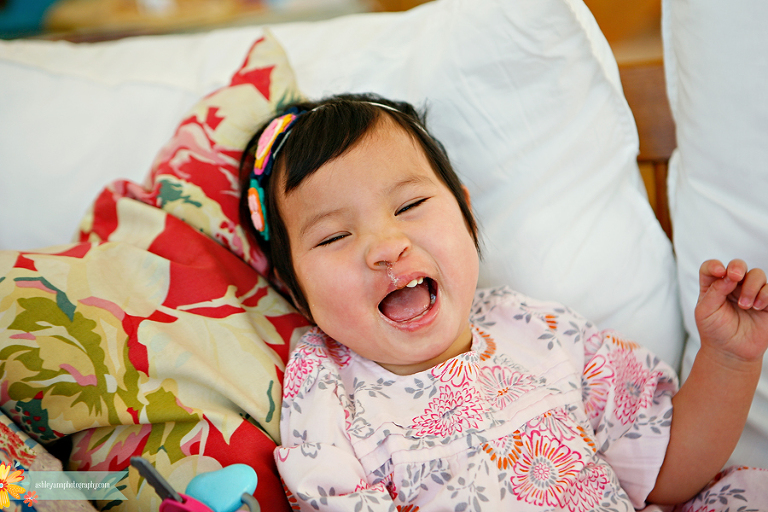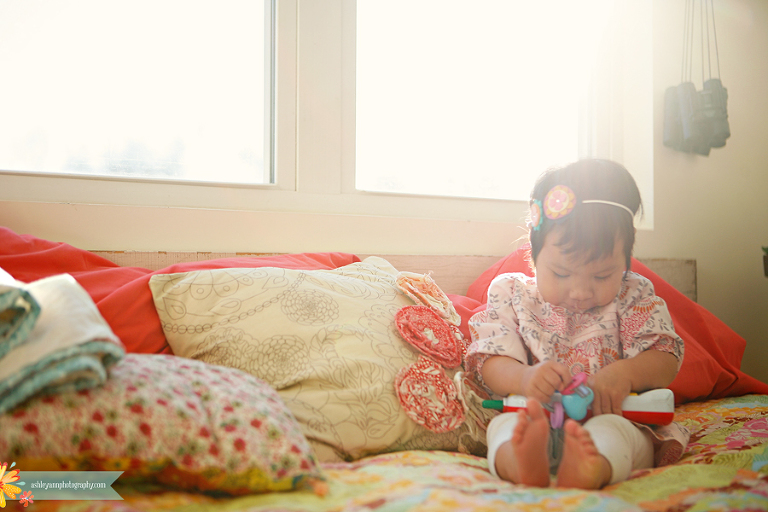 It will actually be a year before we really see the results from the surgery. The incision site will get bright red for a few months (blood rushing to that area for healing). The muscles will pull her lip up some for many, many months. But in about a year the redness will go away and the muscles will relax.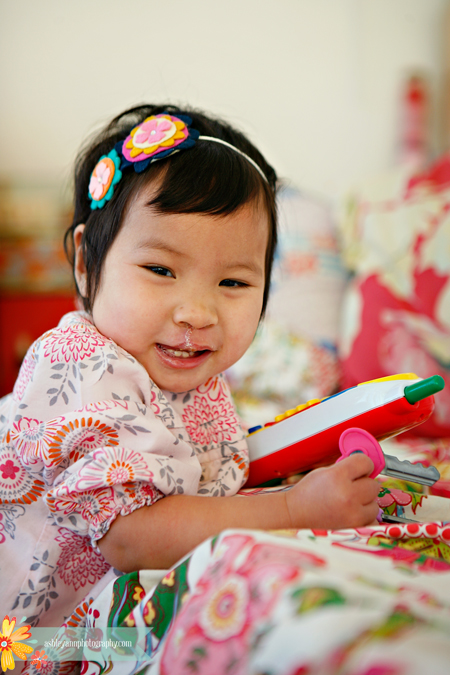 She has a captivating smile. Captivating. But she also has a deepness in her eyes that is piercing. I adore these two shots of her.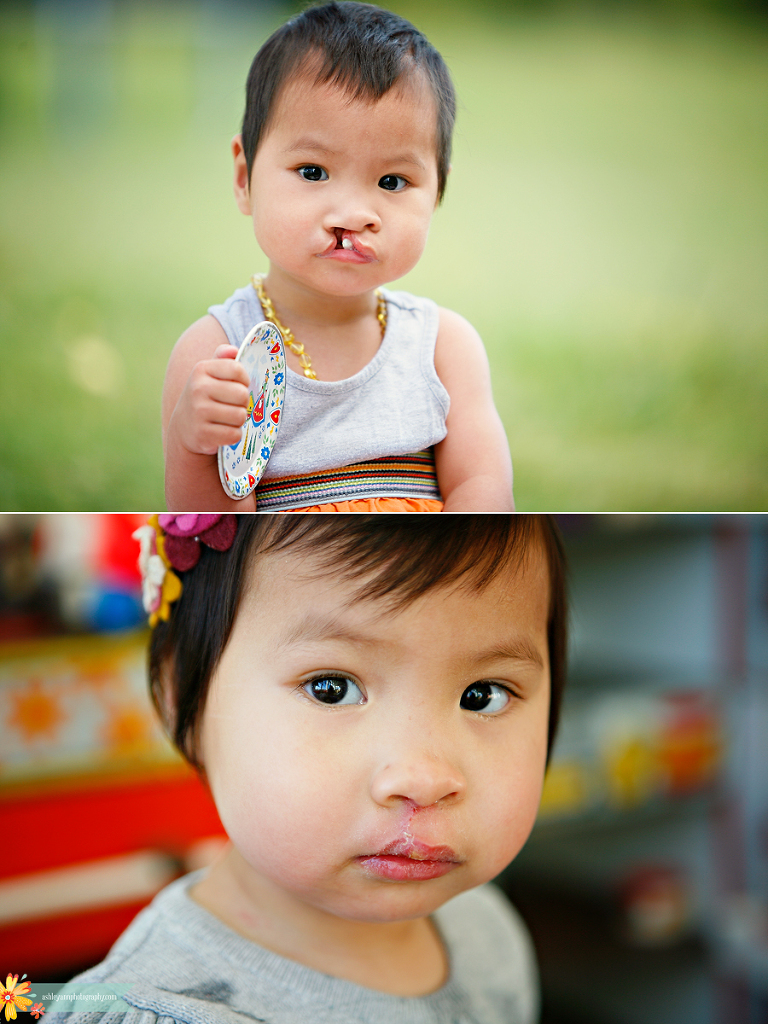 Thank you for all your prayers, support, comments, thoughtfulness…..from the depths of my heart. Thank you.