Last Wednesday my mom, sister and grandparents came over for a bit in the morning. I absolutely love this picture of my mom, sister and Little One.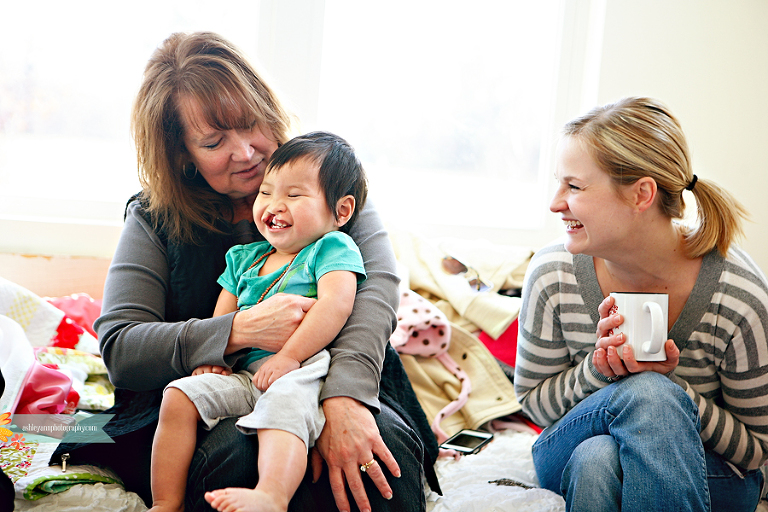 Very early the next morning, Chris and I headed out of state with Little One. I had been dreading that drive for so long. I was certain I would spend all five hours just staring at her and crying. I did much better than I thought.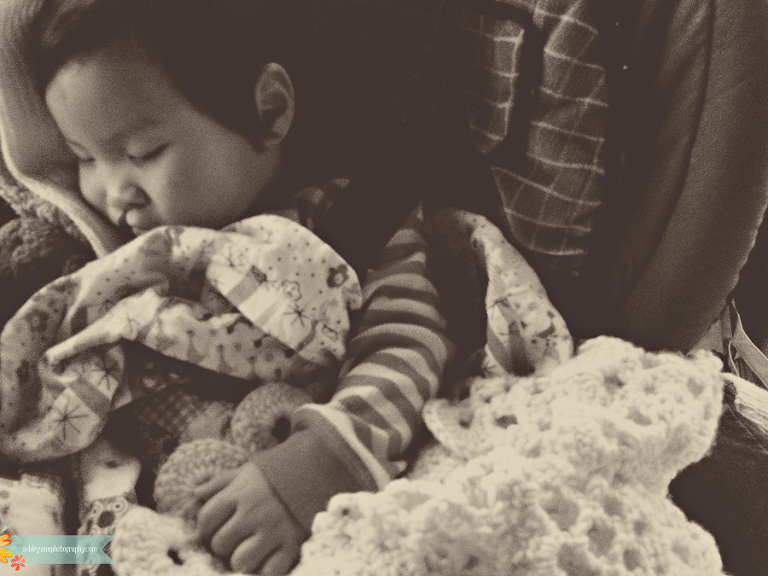 We arrived a little early and were able to grab breakfast before the day full of medical appointments began. This is one of my favorite pictures of her. I ache for this smile. I know that doesn't make sense to probably anyone other than other cleft moms, but I miss it so much. I know that ache will lessen with time…when she can smile again pain-free. It is what it is for now.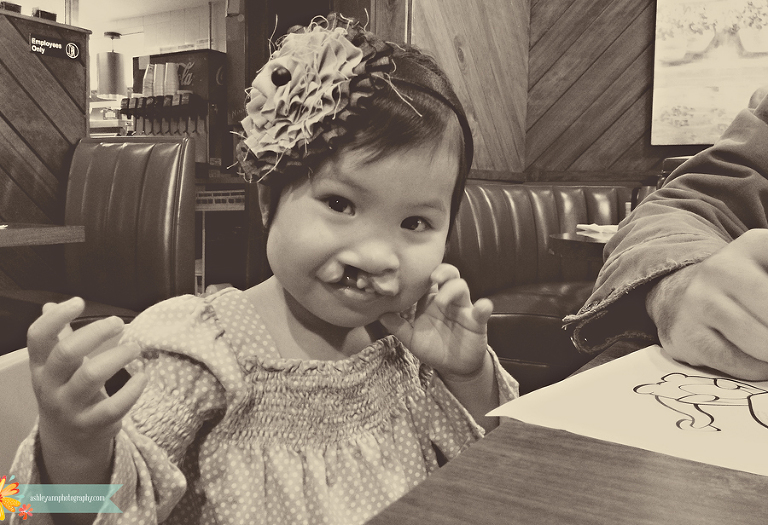 After a very full day of appointments with various members of the cleft team, the day was finally over. Friday morning came too fast.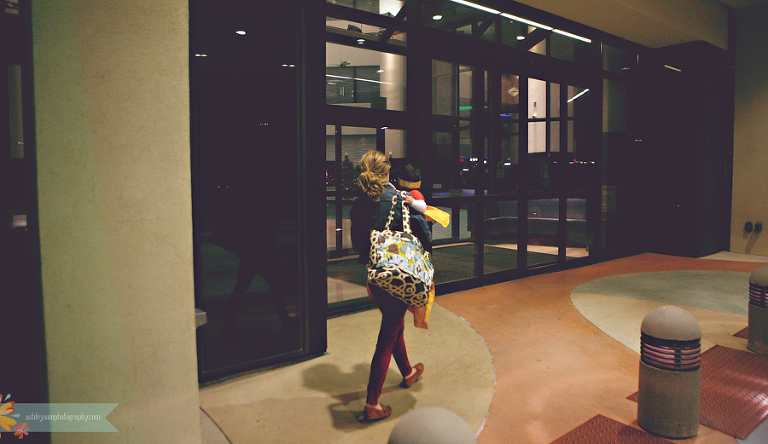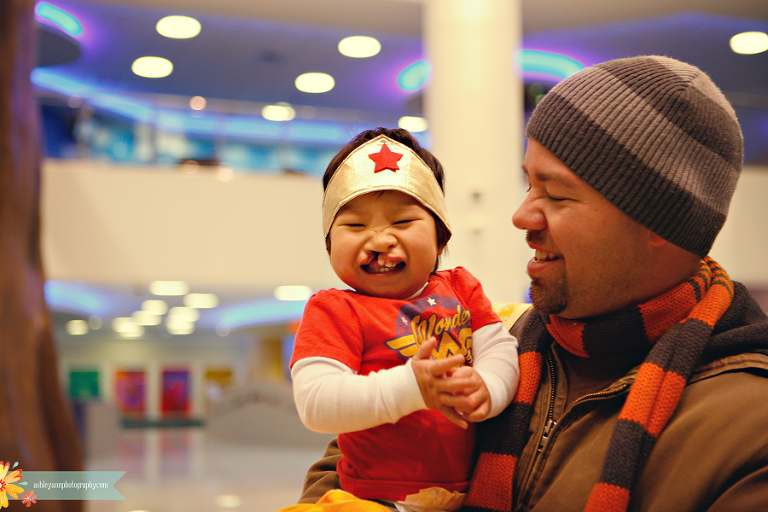 This is me doing everything and anything to evoke more smiles. Just one more. Then one more. Then one more…it wasn't enough.
And this is me trying to memorize every little detail one more time. The way the right side of her top lip curved just so slightly. The width of her nose. The way I would always feel her front tooth when I kissed her. Every detail. Soak it in. Memorize it. Bury it deep in my momma heart to treasure forever.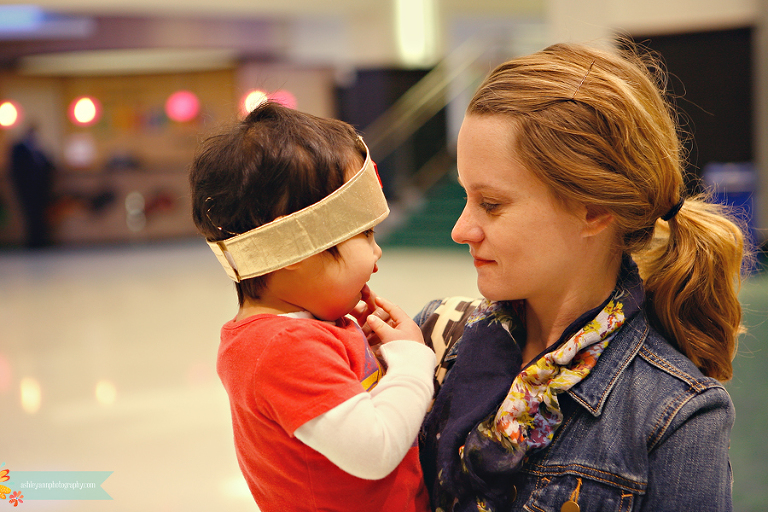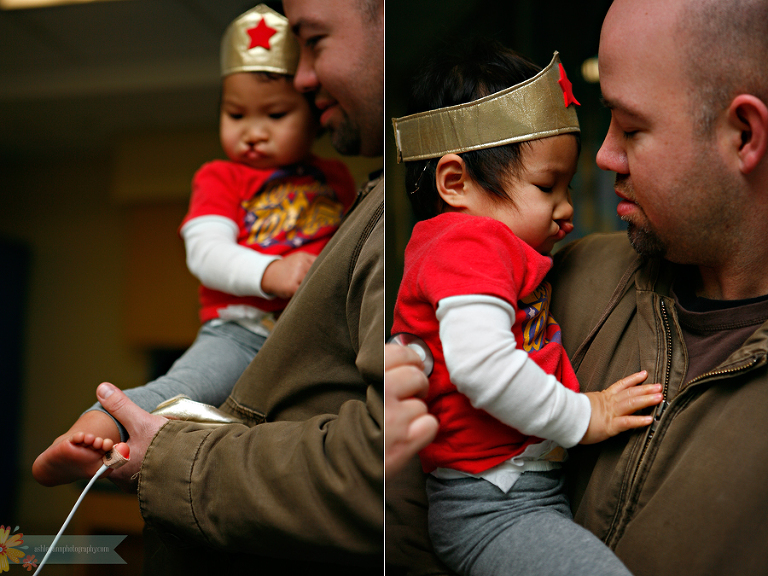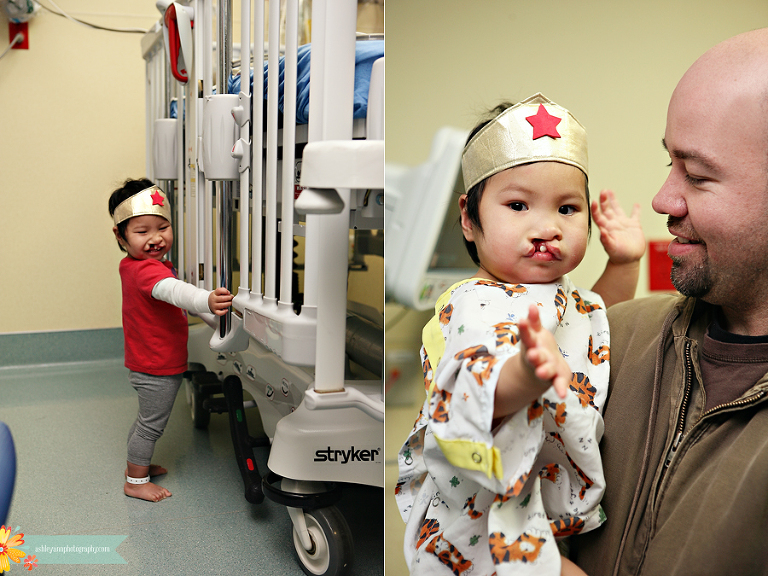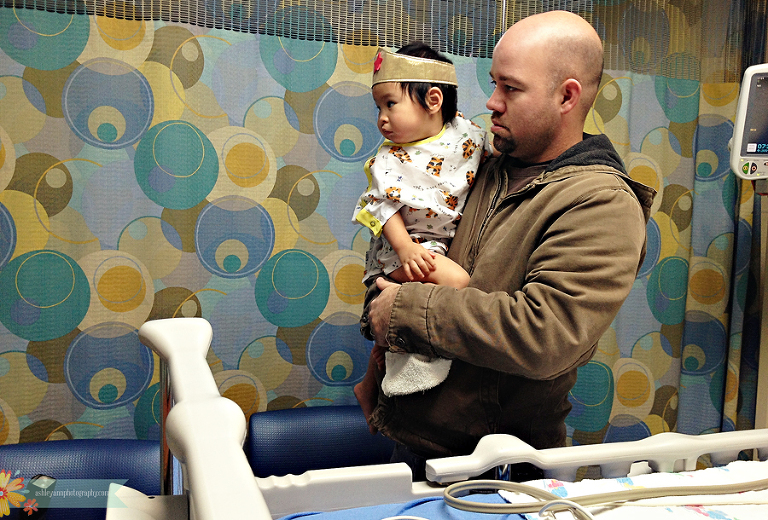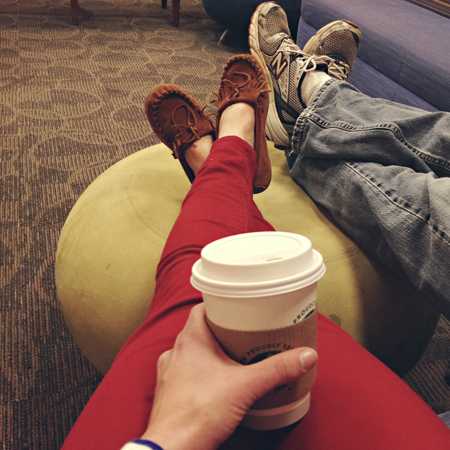 After 2.5 hours of surgery, they put her right in my arms. It was so good to hold her again and know the surgery was over and she was okay. It is the strangest thing to have your child change so drastically in such a short amount of time. I can't even explain the range of emotions and thoughts. Very surreal. Seeing her new lips and nose for the first time – bittersweet. That word that has haunted me and breathed life into me this year. Bittersweet.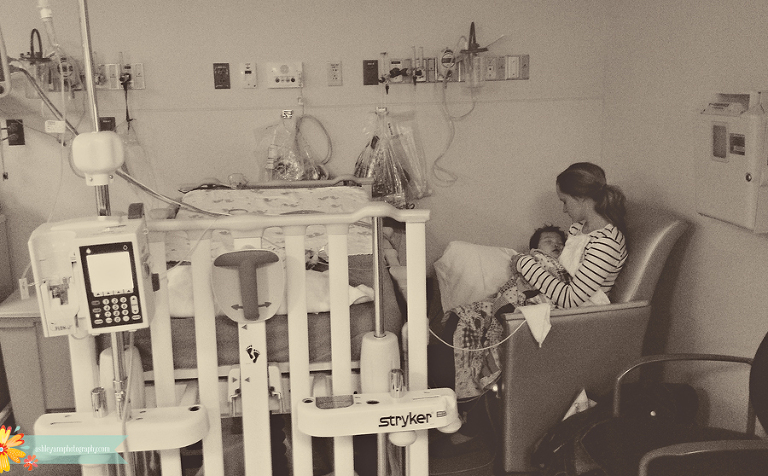 In her pain and confusion, she looked to us. She let us comfort her. She let us hold and rock and sing over her….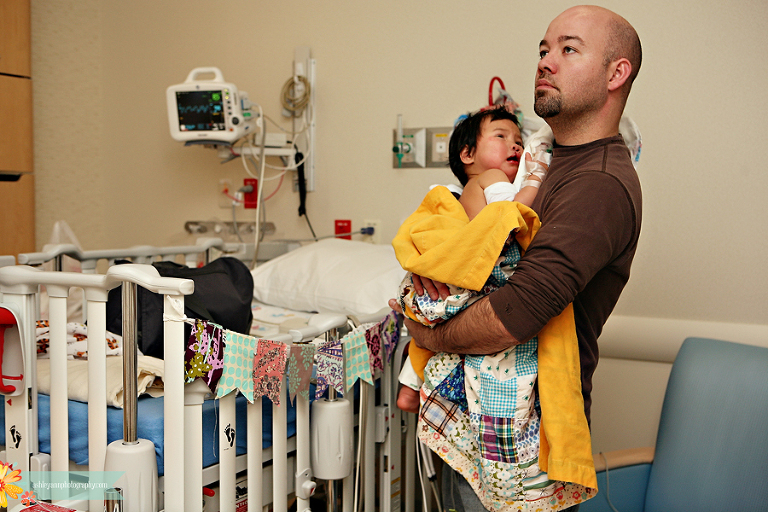 She was released later that day and we headed back to the Ronald McDonald House. I cannot say enough wonderful things about that place. I hope and pray none of you ever have to stay there, but for those families that do – what a priceless gift. It was such a relief to return that night with her and be able to sit down to a meal provided by volunteers. It is a place where everyone just understands. No one stares. A safe refuge for families going through rough days. I might write more about it one day. As a couple far from home with a daughter just out of surgery – the Ronald McDonald House was a gift.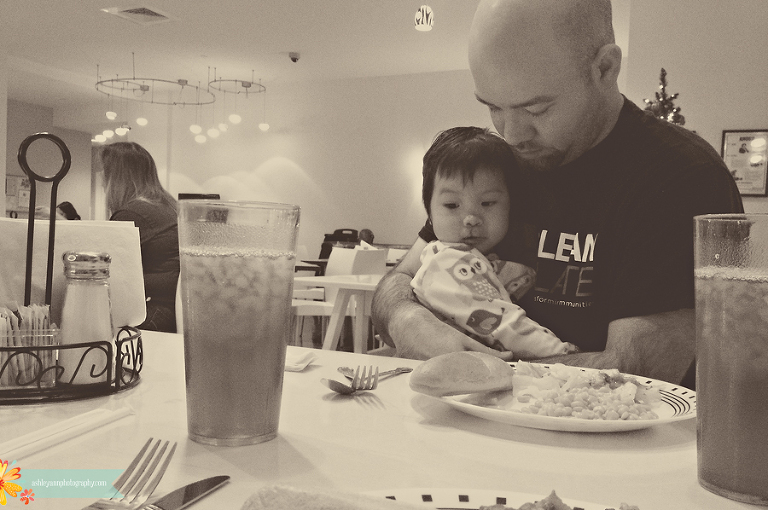 We drove home the next day and Little One perked up immediately upon seeing her siblings. FireCracker, who is LOUD without a microphone, serenaded her sister all day.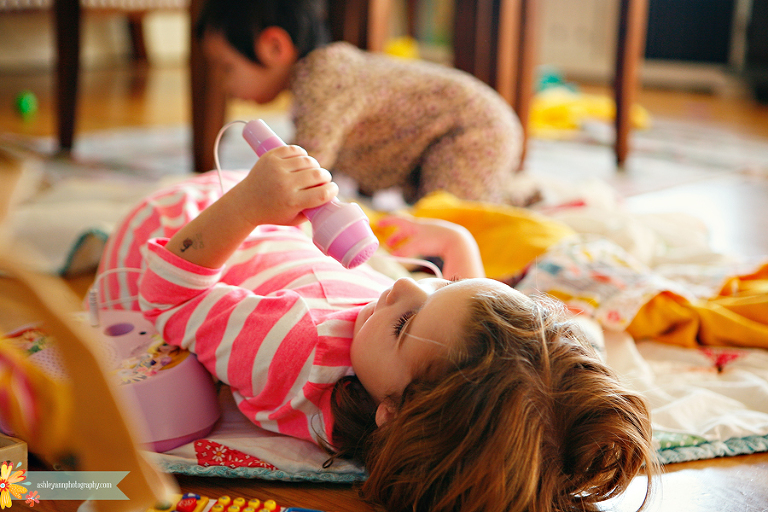 The pic below is from my iphone in not great lighting – so it is bit fuzzy. Nonetheless, you can see what an incredible job her surgeon did. It is baffling to be honest. I am so grateful for all he did for my daughter. She has been exquisite since the day she was born.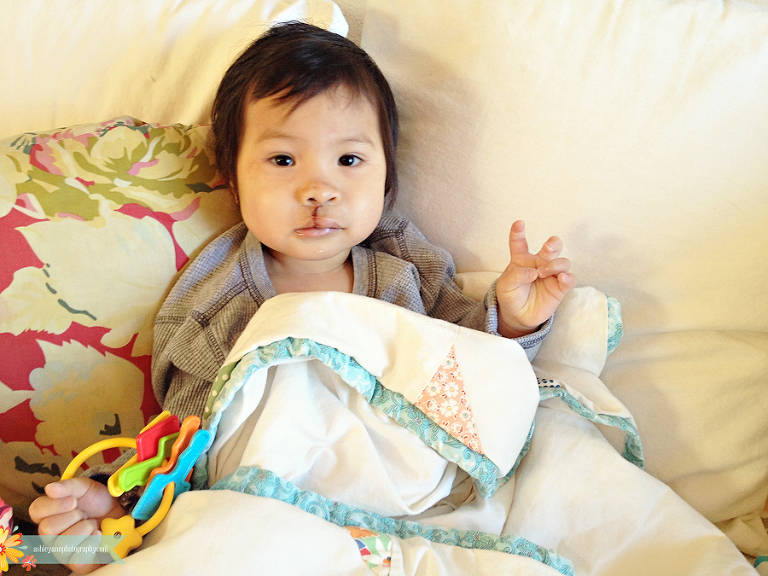 It hurts her to suck her thumb now, so she just stares at it an whimpers. As the swelling goes down, she is starting to show us little smiles.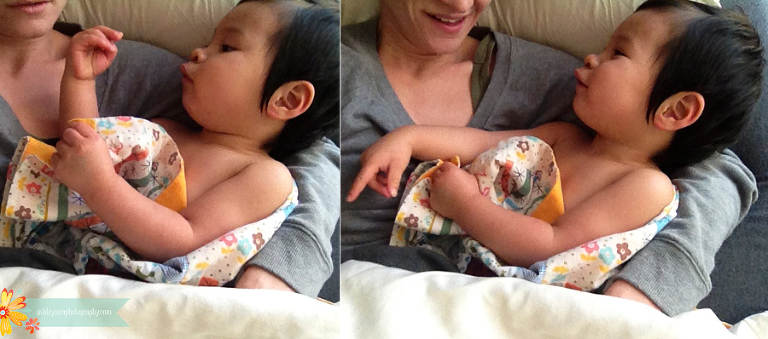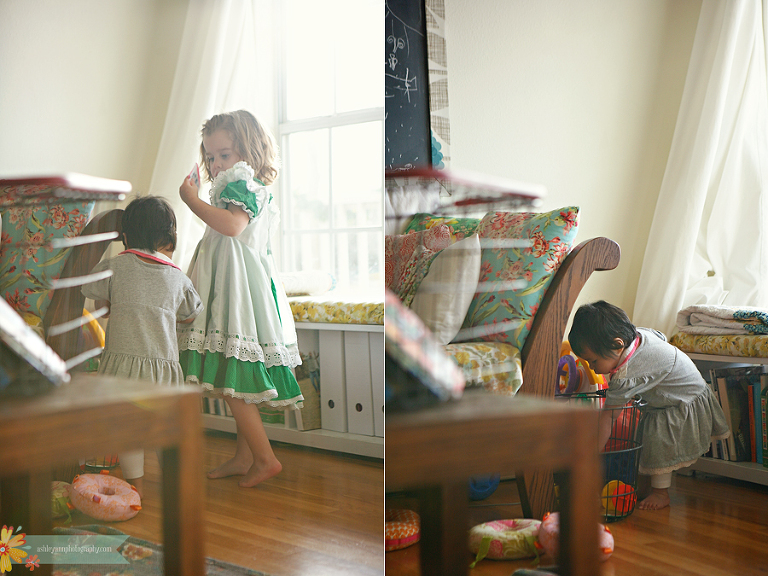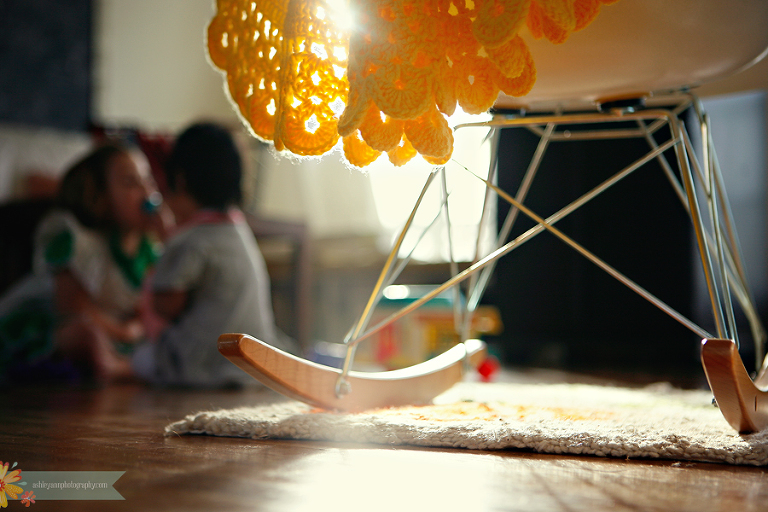 Little One is doing remarkably well. She will have another surgery on her palate in about 6 months and then several more over the course of many years. Recovering is hard, but she is one tough cookie. I am a nervous wreck – constantly hovering over her, afraid of a fall. I do miss her old smile, but I am excited about seeing her new smile. These are early days post-surgery so she isn't quite herself. Soon she'll be back to her sweet, spunky self. I'll be able to breath easier and I imagine that new smile will light up our family in the most refreshing way.