When I was new mom I read all the developmental charts/books and followed along with what my baby 'should' be doing. By my second son, those books were out the window. While I think there is great value in developmental books and charts,  I had also learned to trust my instinct as a mom regarding what my baby 'should' or 'should not' be doing.
My daughter is 18 months old, only takes a 'customized' bottle and refuses to even touch food with her hands.
And that is totally fine.
It is fine with me, her doctors, her speech therapist – and everyone else that knows her well.
She hasn't used a spoon nor does she snack on anything. But, my girl has made LEAPS and BOUNDS regarding eating in the last 4 months. Maybe her leaps are shorter than others. Maybe her bounds aren't as high. But, they are her leaps and bounds. She is a growing, strong, healthy girl. She is overcoming major fears and stress related to eating. Because of her cleft lip & palate, she can easily feel like she is drowning or choking if too much gets in her mouth too fast. Early on it was highly stressful for both of us.
4 months ago ~ the first time I fed her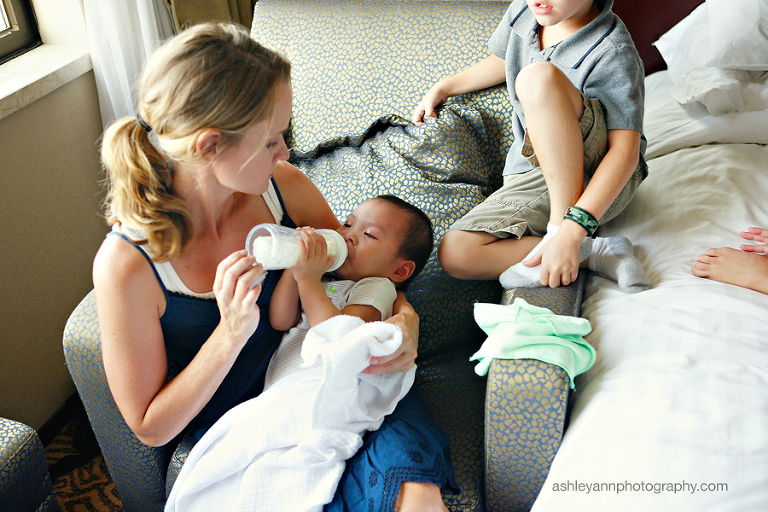 I ALWAYS hold her when feeding her, but I wanted to make sure and capture her eating by herself before her first surgery. Just kicking back and eating – stress free. Leaps and Bounds. Leaps and Bounds.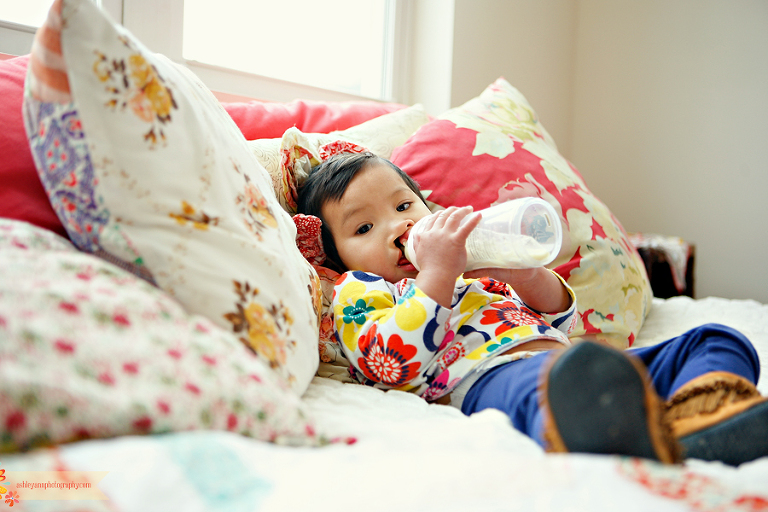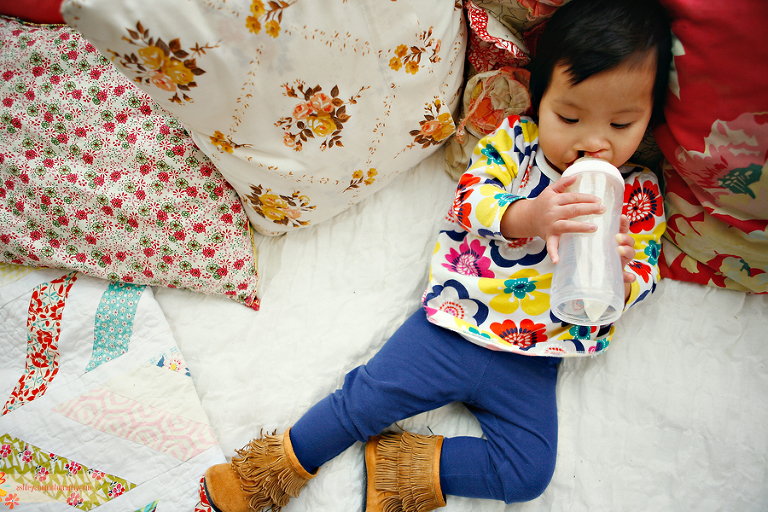 Because of her cleft, she is unable to suck like most babies. There are special cleft bottles, but she refuses to take them. Instead she uses a bottle with the top cut. We use bottles with liners so I can use my hand to control the flow. Home made concoctions of all kinds of stuff go in the bottles…as long as it is thick and sweet, she's happy.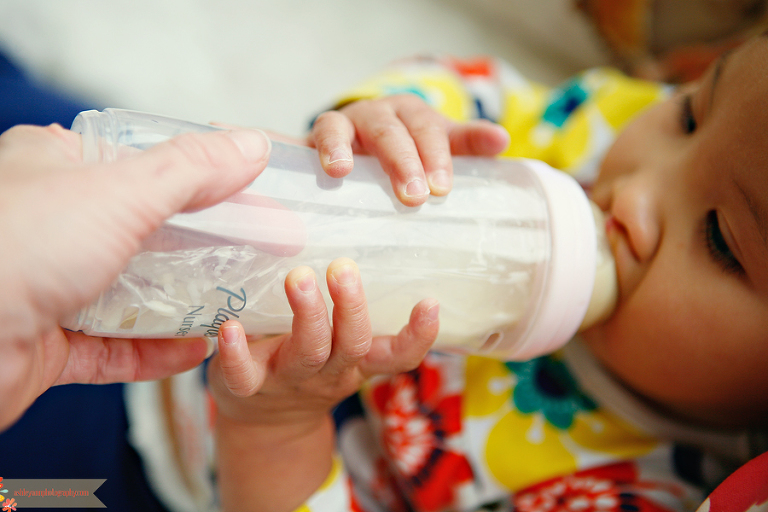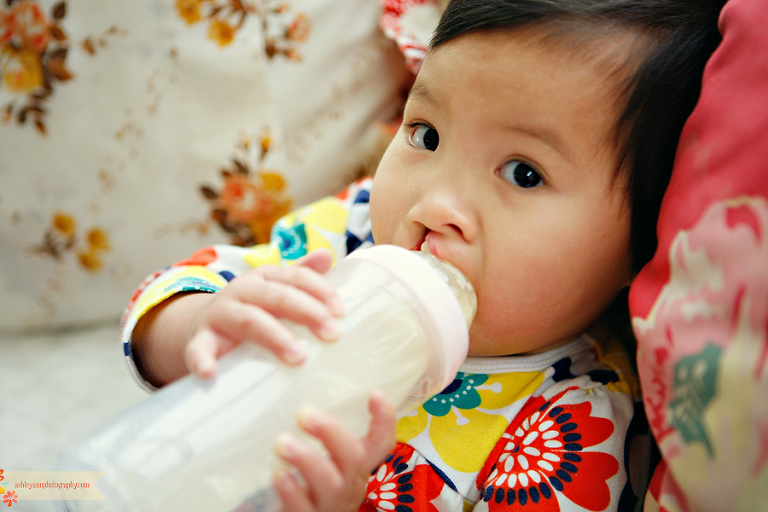 Well, hello there beautiful.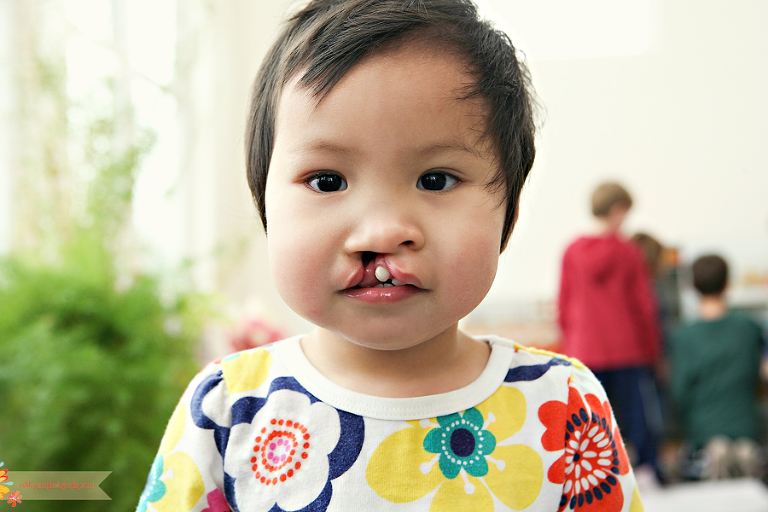 How in the world am I going to say goodbye to this smile this week?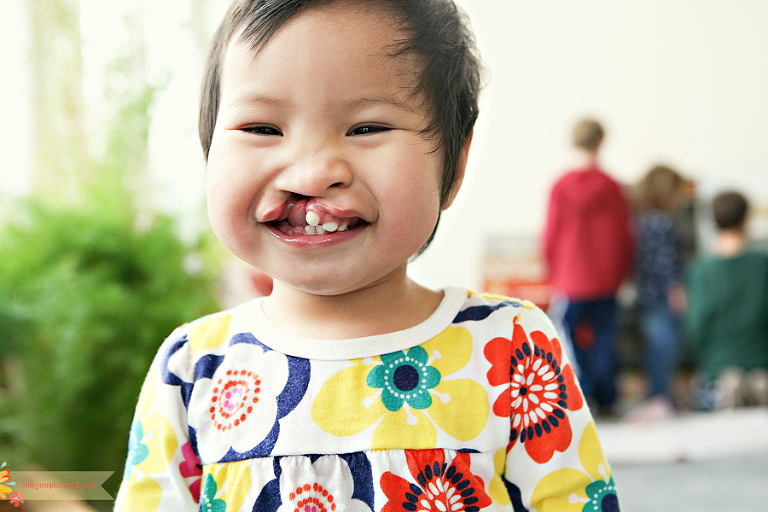 And have I mentioned she gives the best hugs? Wraps both arms around tight and squeezes. They melt everyone that is lucky enough to get one. She is sporting some pretty great hair these days. Her mom is not.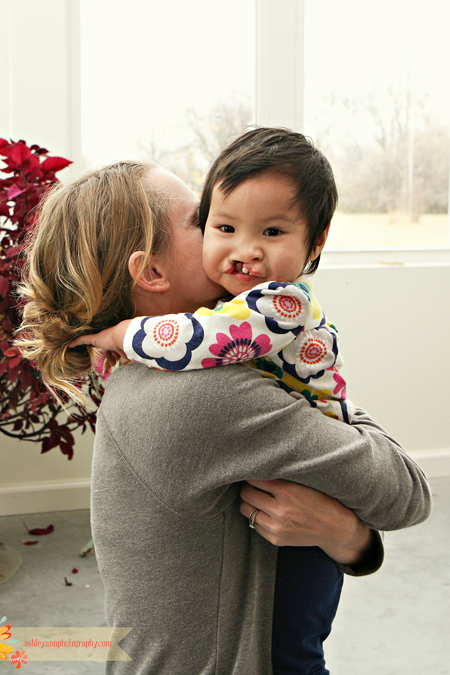 Just for old time's sake…hard to believe four months ago I was celebrating that she would let me just barely touch her hand before she pulled away. Leaps and bounds from here.