We have a tradition of 'camping out' under the Christmas tree each year. Some years it is all fun. Some years I am just thankful we only do it once a year. We started back when we only had one kid – there was more space under the tree back then! Hot chocolate, popcorn and a Christmas movie are always part of the night. The kids look forward to it each year…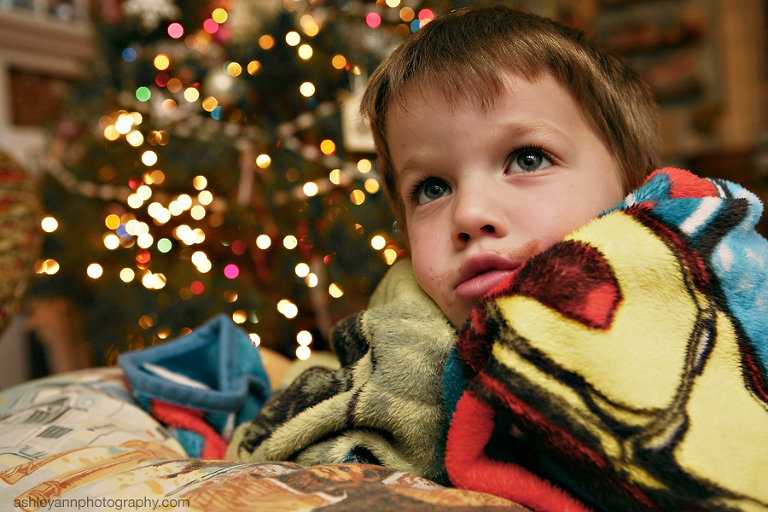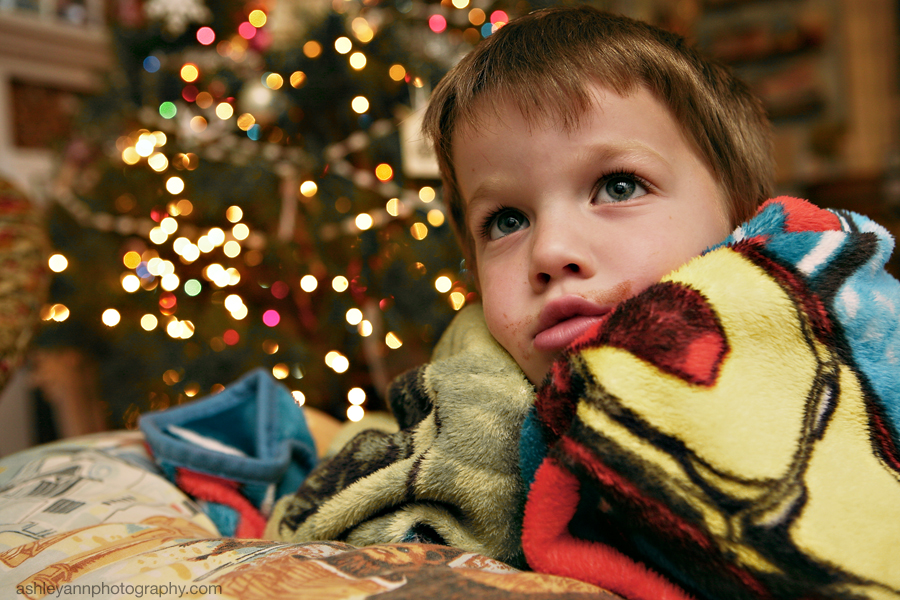 She was more interested in playing Peek-A-Boo than the movie. The trash bag tree skirt is there to protect the wood floors when the kids water the tree. Usually it is covered…just in case you were wondering!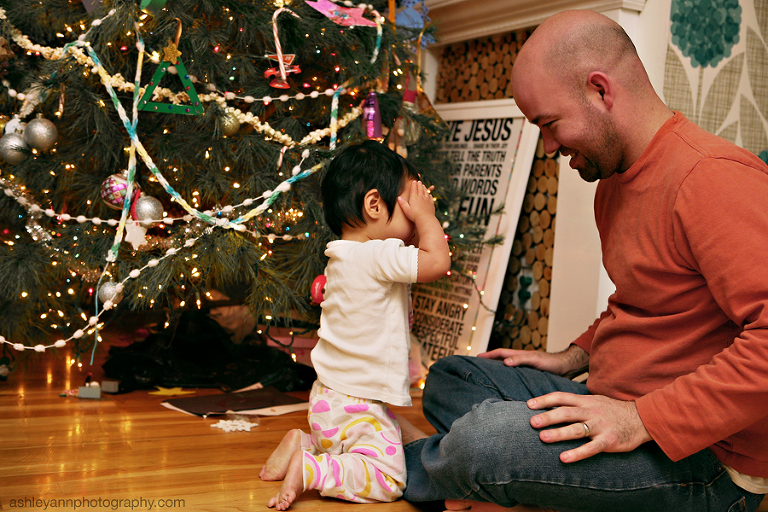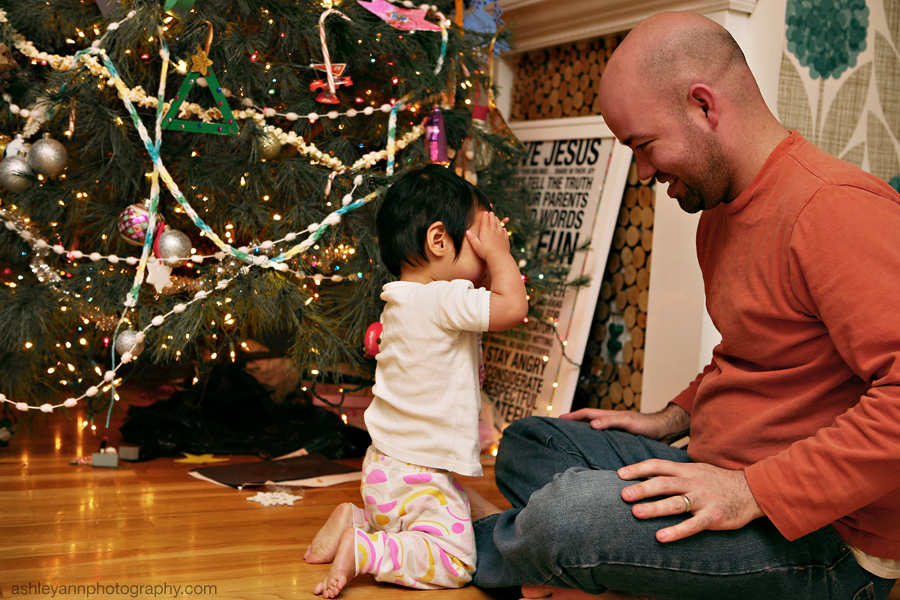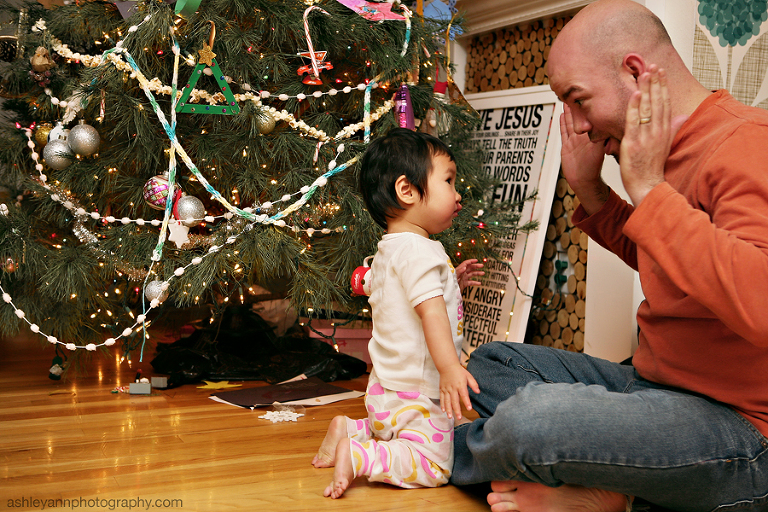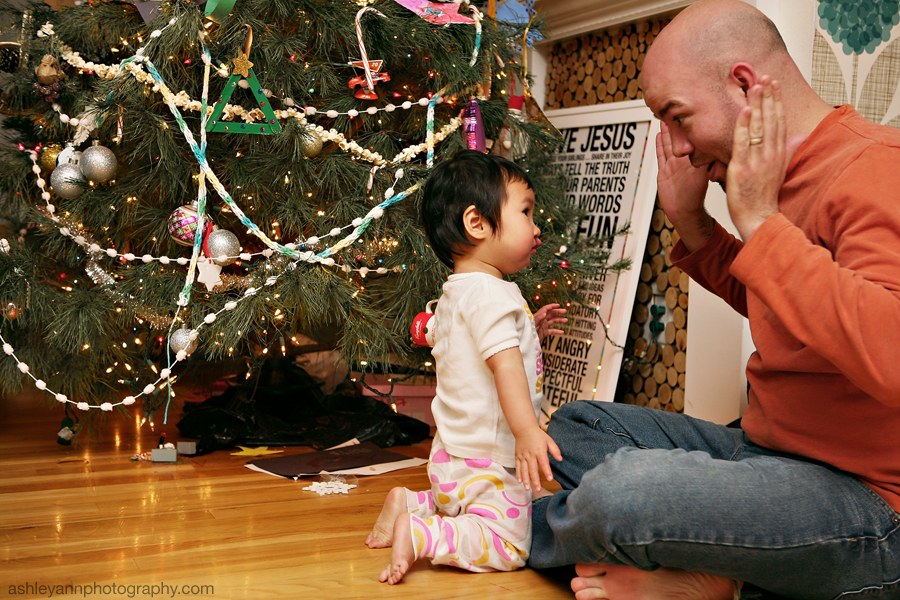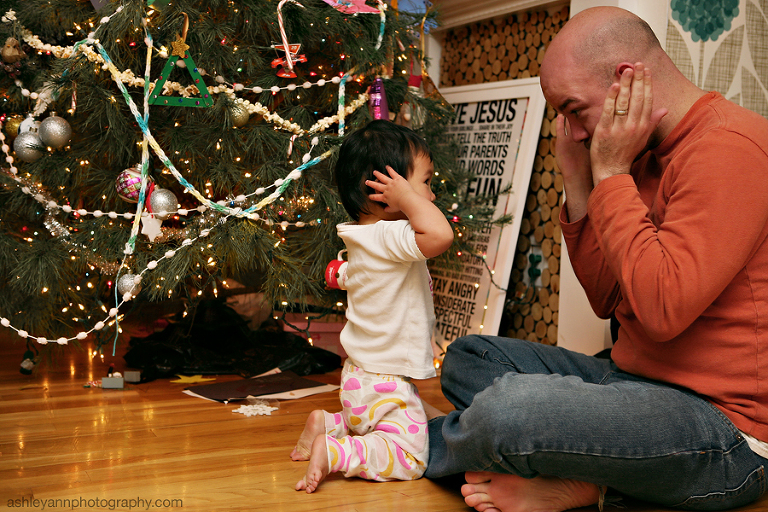 We started a new tradition this year…lighting an Advent wreath of candles. One candle each night leading up to Christmas. It has quickly become a new favorite nightly tradition. While the candles are lit we talk about things we are thankful for or we pick out 'birthday presents' for Jesus from various non-profits. (ideas from Ann Voskamp, click links to read more)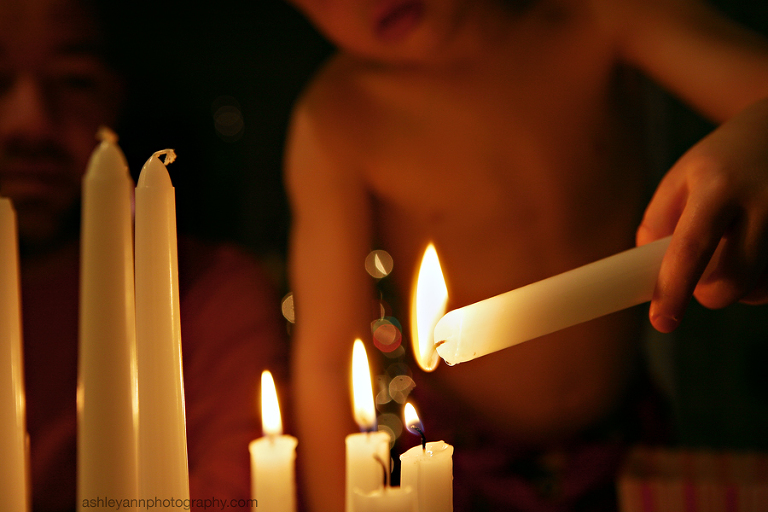 Mary travels around the circle, getting closer to the center and last candle each night.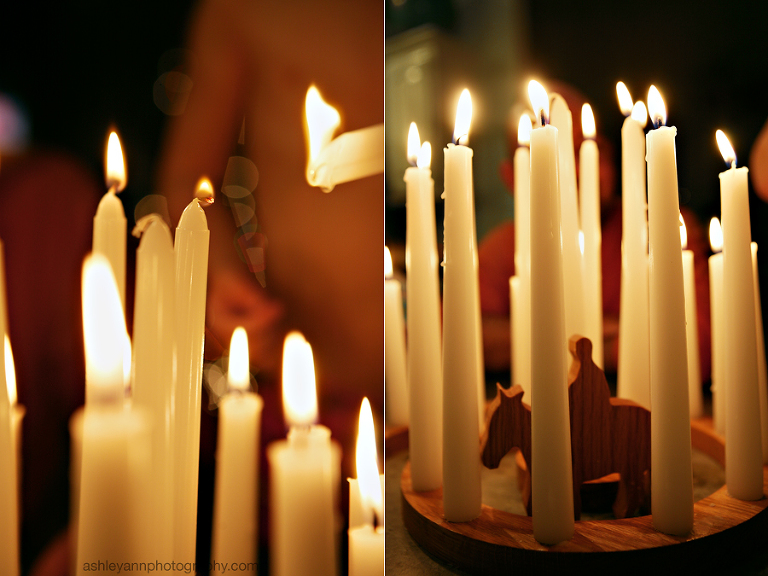 Every year we've picked items from Samaritan's Purse Christmas Catalog. This year we added several other non-profits like Compassion International, International Justice Mission and Smile Train. Going through these catalogs with the kids and talking about real issues of poverty and injustice is one of my favorite things to do this season. To watch compassion, gratefulness and generosity well up in the hearts of my kids is the best Christmas gift I could receive.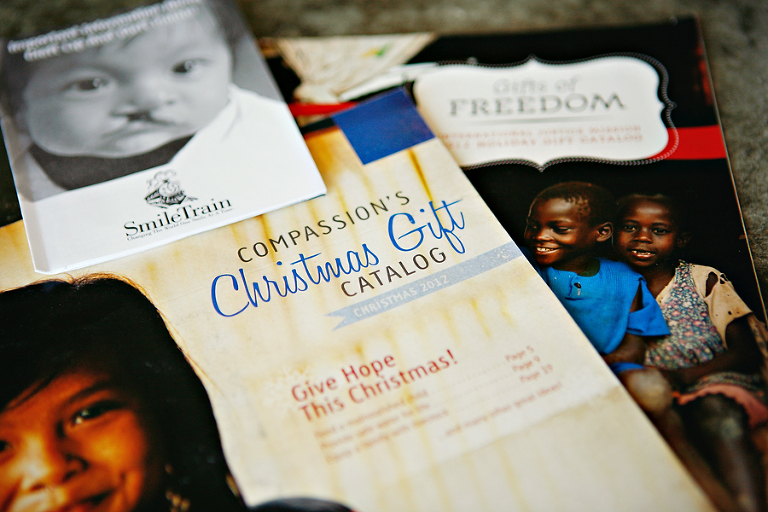 Sometimes we give them a budget, other years we wait to see what all they get excited about being a part of for others. This year the older boys snuck away with the catalogs and began circling everything they wanted to donate money towards.  In the past, they've circled things like helping build water wells or fighting against slavery. This year they circled a lot related to babies and moms. Their hearts have been changed this year and it is the most beautiful thing.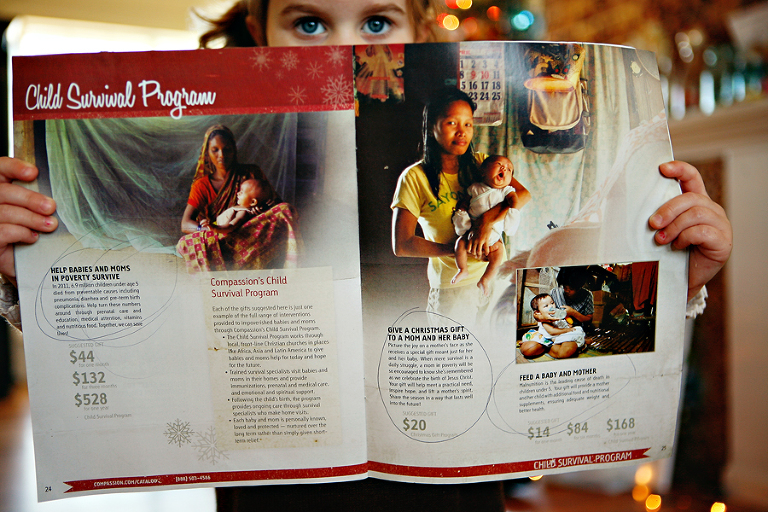 While in China we visited Little One's orphanage. It was important to me that her older brothers see where she spent her first year. I hope one day she can talk to them about her hometown and her first home. The photo below is of the boys when they first stepped foot in her old room. The room was filled with row after row of metal cribs with wood for mattresses like the one you see. The room was quiet though the cribs were filled with babies. You can see the hearts of my boys on their faces as they looked around that room with the full knowledge that 4 days before their baby sister was laying in one of the cribs. Their hearts broke. In the next instant, they were walking among the babies smiling and trying to get the little cuties to smile back. They were strong and brave and overflowing with compassion.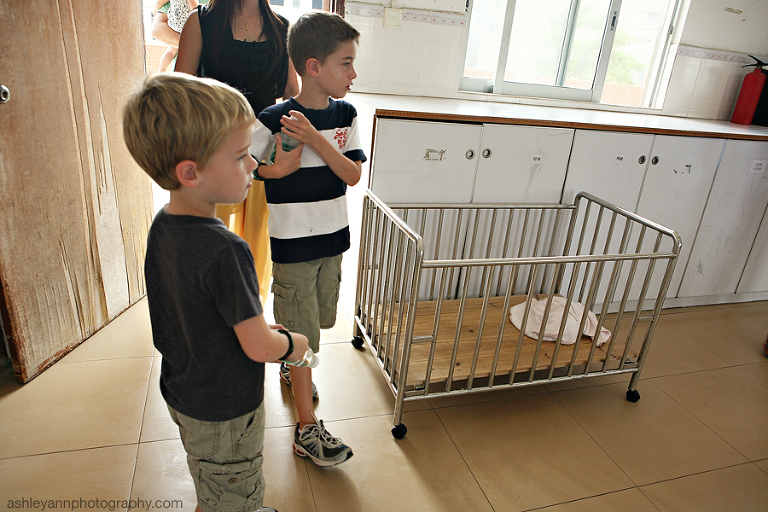 This year their sister is home, but they still remember that room. They remember those cribs. They remember the rows of babies. Their hearts are bigger, stronger and more beautiful because of that experience in China. Obviously, they are normal kids that enjoy their toys and fight and argue and all that other little boy stuff. But they are also becoming young men that have a global perspective of poverty and human rights issues….and they believe they can make a difference. While I will always be an adoption advocate, adoption is not always the answer in regards to 'caring for the orphan'. Fighting against poverty in sustainable ways is often a means to prevent a need for adoption. I hope and pray that Chris and I are parents that are intentional about empowering them to do all they dream of doing.  This year they used catalogs and partnered with non-profits to change the world and they had so much fun doing it.
Before we turned off the lights and fell asleep under the Christmas tree, my oldest came to me and said, "Mom, I want to spend some of my money this year too. Did you know it only takes $4 to protect a child from parasites? I could protect a lot of kids!"
And my son reminded me of the joy of giving. The beauty of compassion in action. The miracle of Christmas.