Last year I wrote about how I felt trapped with stockings…like once you buy some you are locked into the same ones for the rest of your life. I had the same stocking growing up and figured my kids should have the exact same one year after year. That is the way tradition works right? Well, last year I decided it was going to be the last with our old stockings. They just weren't 'me' and I wanted some that reflected the personality of our home more. Don't get me wrong, they are beautiful stockings and just right for so many. Honestly, they looked too classy and traditional for our "Ashley's craft box threw up on all the walls" house.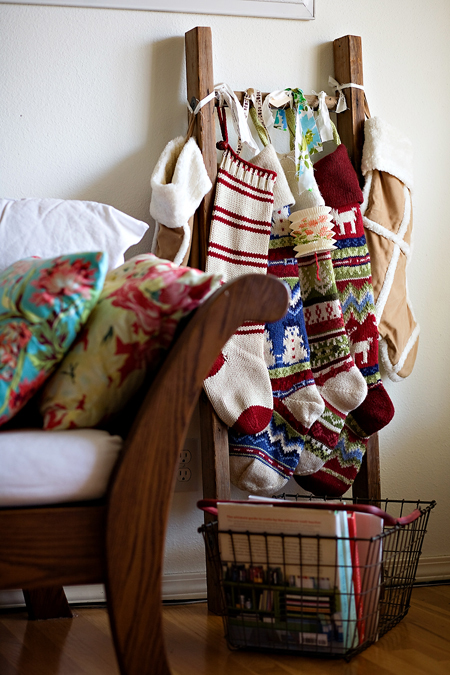 I was talking to my oldest son about wanting to make some new stockings, but not sure what I wanted. He was flipping through one of my old Martha Stewart KIDS magazines at the time. Moments later he excitedly told me he found just the stockings I would like and could probably make.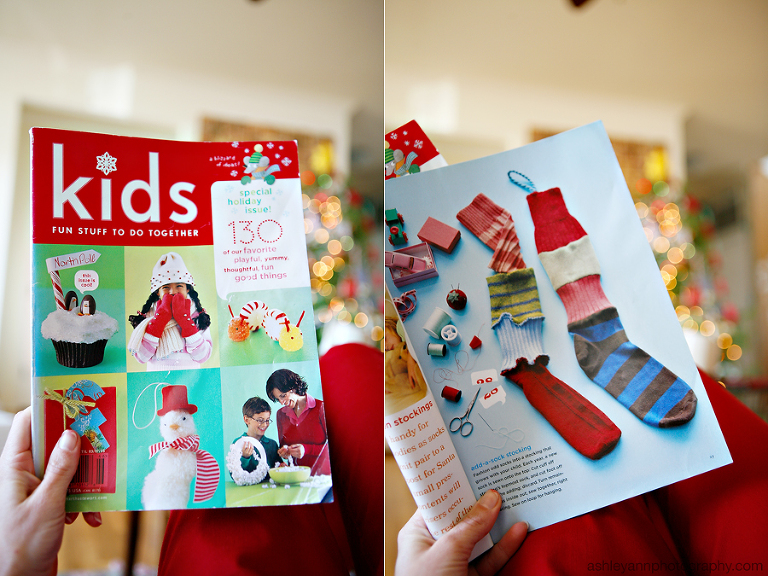 I didn't spend time looking for the perfect socks to use because I knew I'd never get them done. I grabbed a few from the first two stores I visited and one from my sock drawer. In hindsight, it would be better not to use so many stripes. I don't sew correctly. I sew fast, so my stripes didn't line up well. However, wonky is the name of the game around here. I just started cutting and mixing…8 stockings, one small one for Poppy.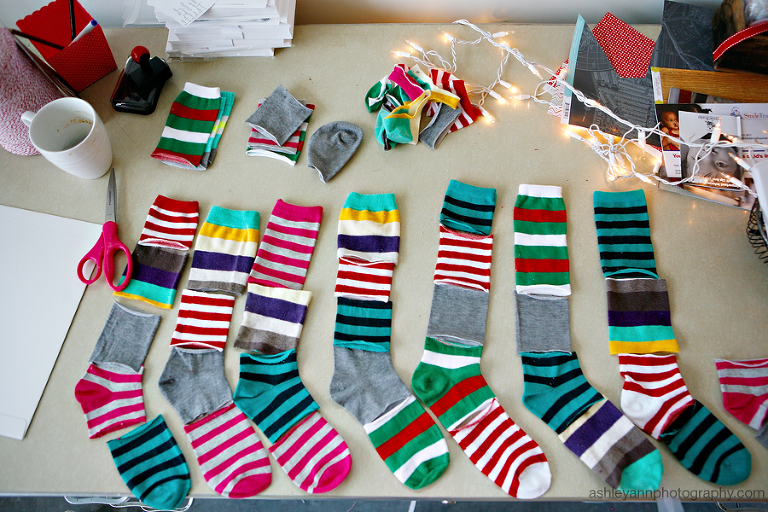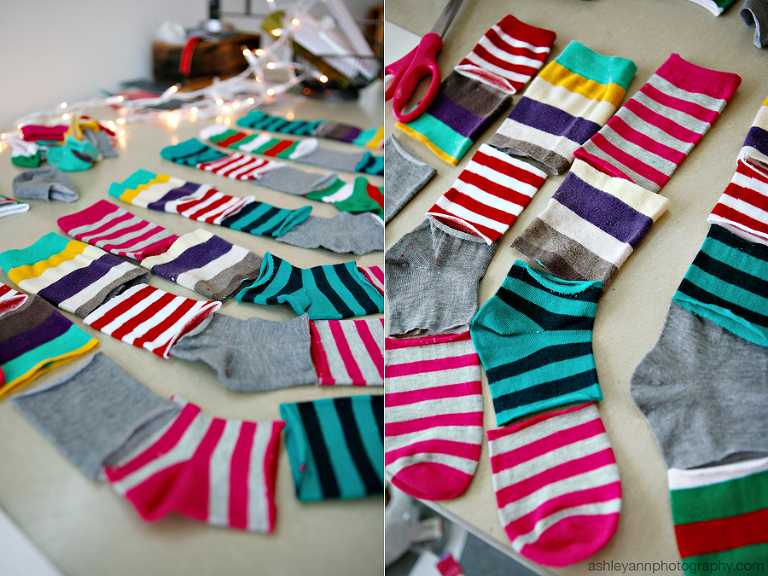 I used my mom's serger to sew the parts together. They aren't finished yet. I need to add names and some fun embellishments. However, I know I won't be able to do that this year. So, they are hung as is for now. The best part is we are all home together for Christmas. ALL our stockings are hung by the theater seats with care. That ache of looking at stockings and knowing my child is half a world away…it's gone and my heart is so full.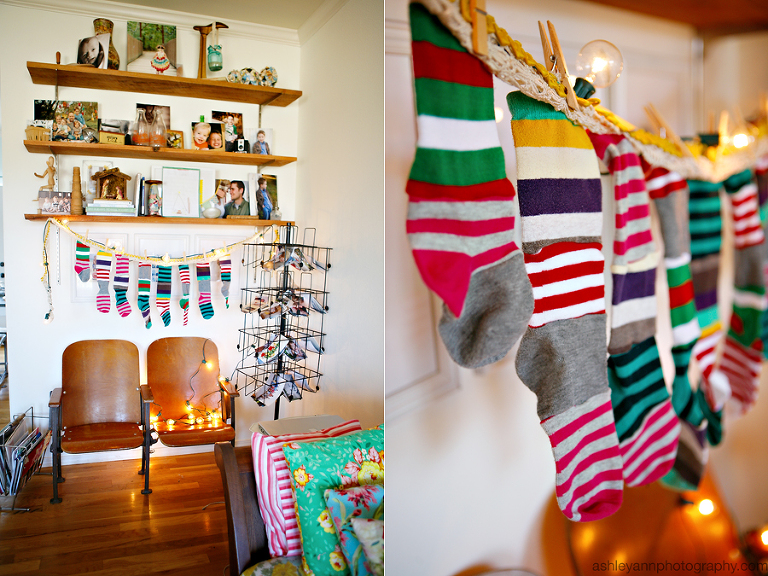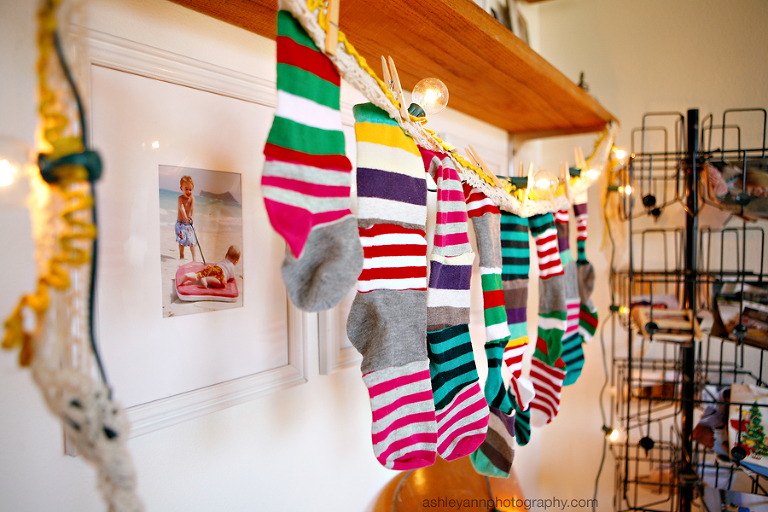 …who knows by next year I'll either actually add those embellishments or I'll make new stockings. Maybe our tradition will be new wonky sock stockings each year…