I finally got motivated to decorate our tree…kind of.
The boxes of ornaments are still in the attic. Every year I want a 'beautiful' tree. The kind you see in a magazine or on Pinterest. Every year I redo the tree about 5 times. It is ridiculous. You don't have to tell me that a magazine worthy tree is not important. I know. I know. This year, I'm letting go of all that. I told the kids I'd make a paper chain and they can cover the tree in whatever else they want. Maybe not the best decision – we now how full sheets of construction paper hanging on the tree, but they had fun and that is far more important than my dream vintage curated white glistening tree.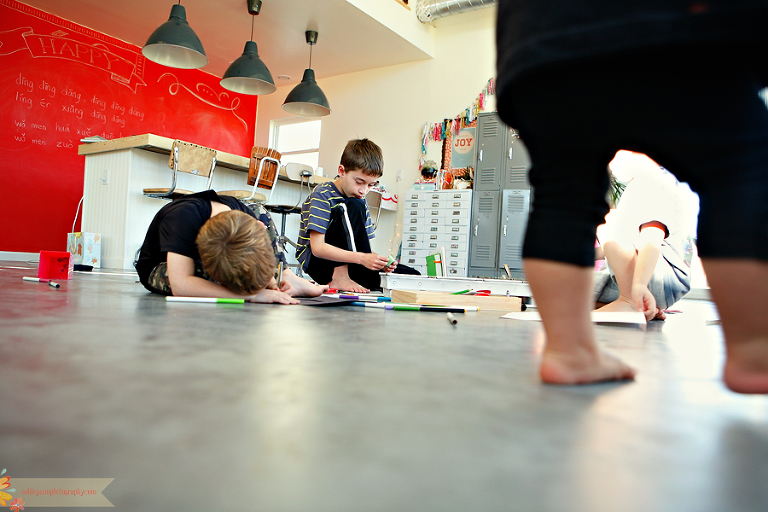 My dad will be building me a big worktable in the future. For now the floor works fine.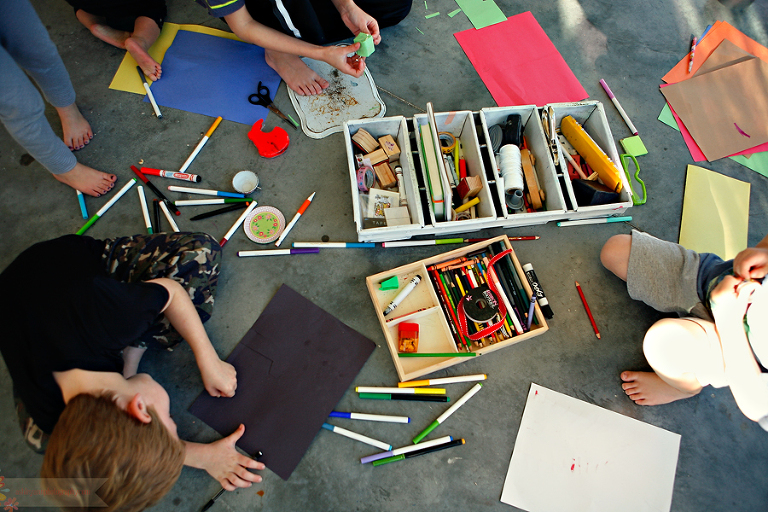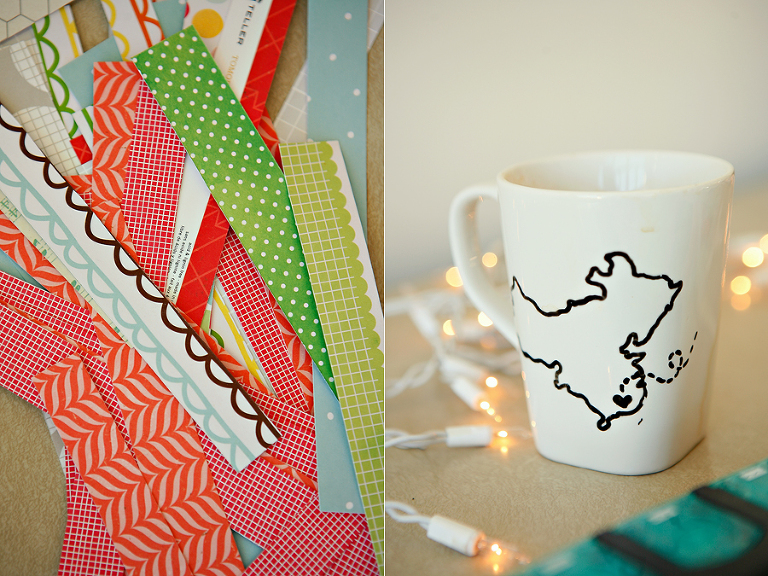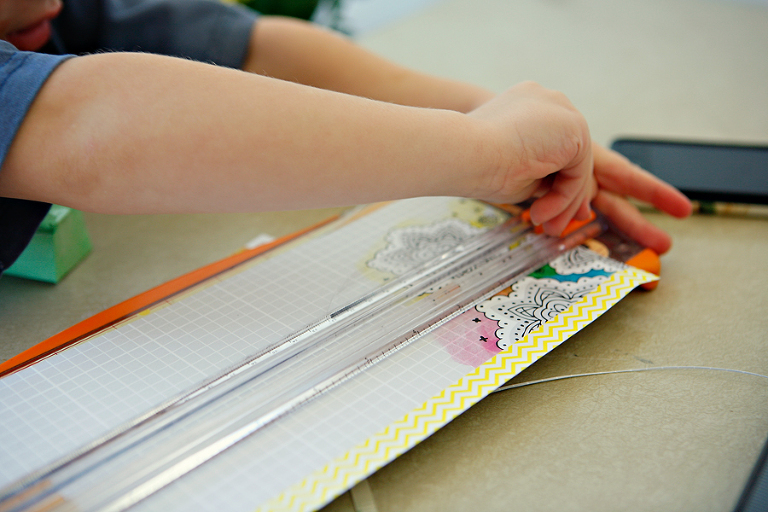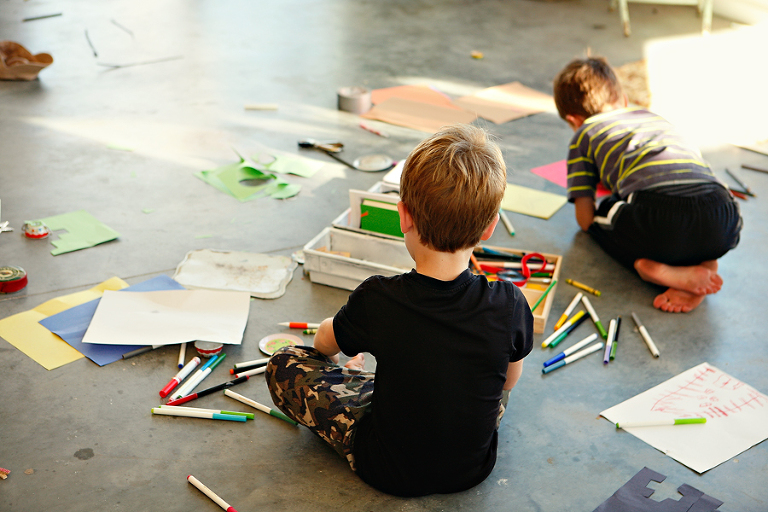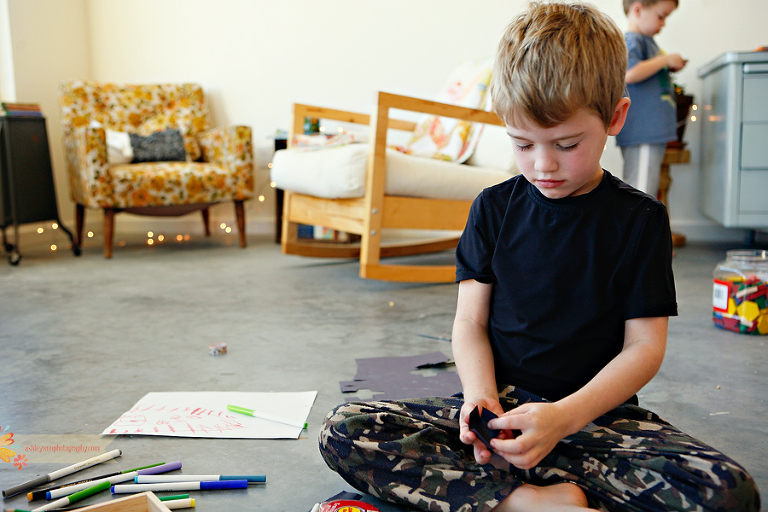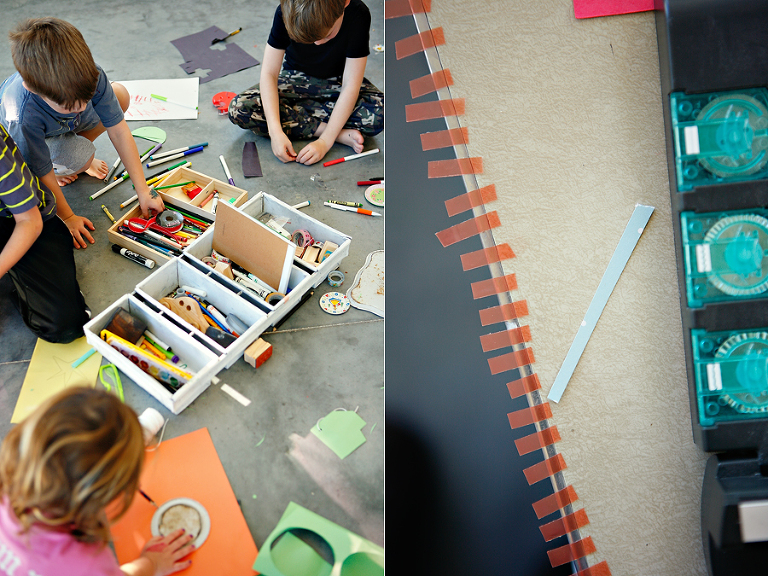 Me: "No, no."……as she looks up with her innocent little eyes as if to say, "Me? Can I possibly be doing something I shouldn't?"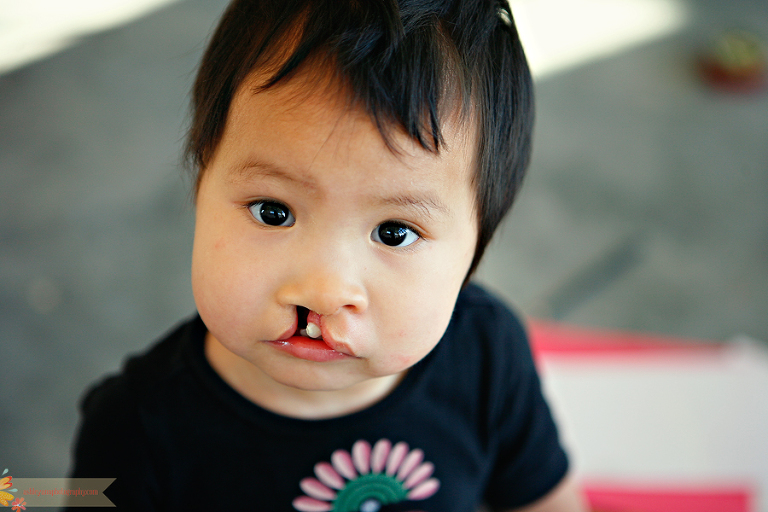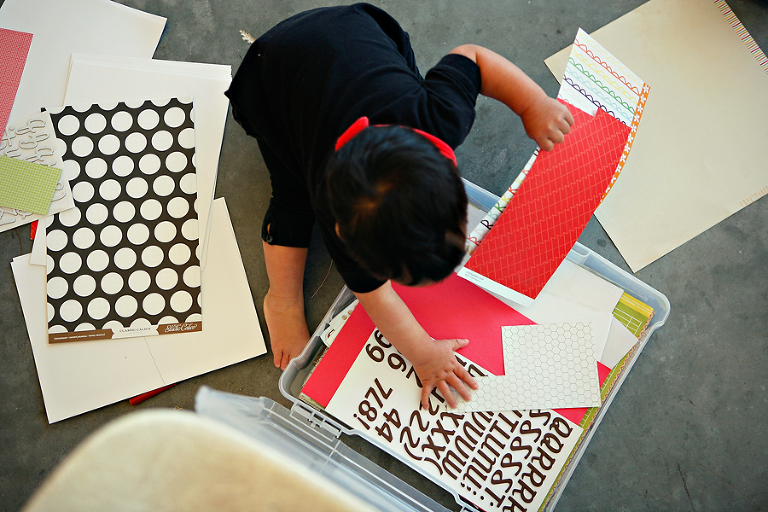 Her response every time I tell her "No, no."
Trouble.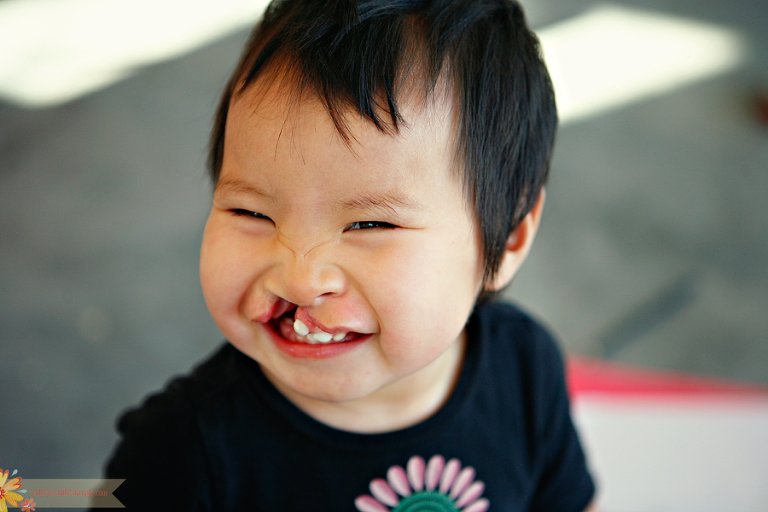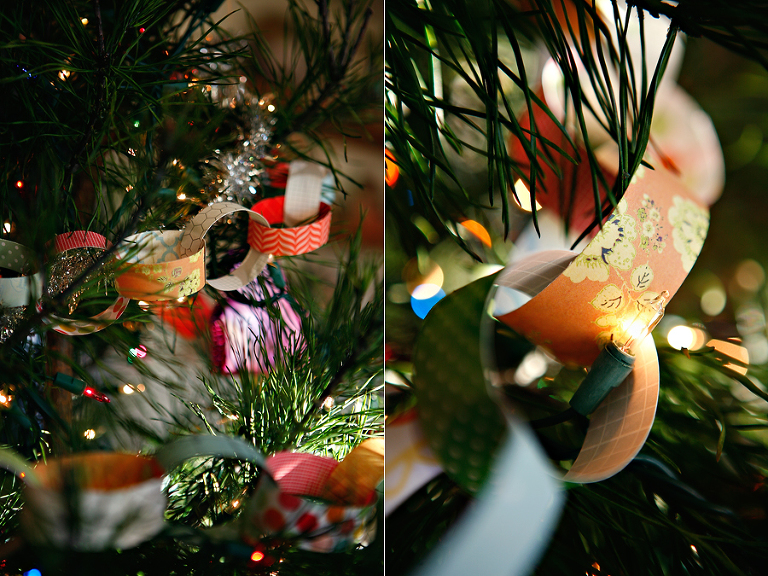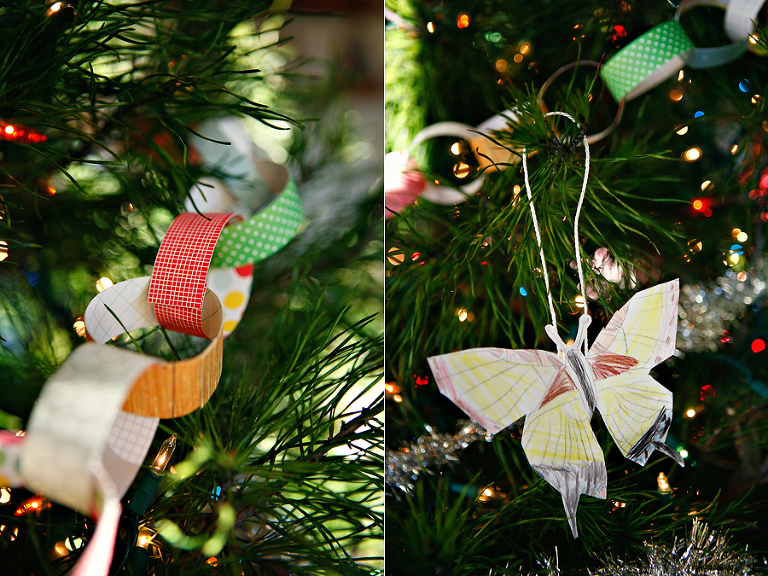 Now before you think our tree is looking too great based on those photos…let me remind you FULL SHEETS of construction paper are hanging on it. Oh, and that paper chain…it only wraps around the top 1/3 of the tree. Now someone please pin one of those images on your Pinterest board so I can say I have a pinterest worthy true. Hop to it. Thank you.