How was your weekend?
It was a good weekend around here. Chris returned from a trip – which makes everyone around here happy!
His return also meant I got to get away for some time by myself – which also makes everyone happy!
Happy mail arrived from mpix.com – I tore it open.
I tend to order a bunch of stuff at one time instead of spacing it out. I need to space it out. I got an 11×14 print and gallery wrap canvas for my bedroom, a canvas and stand out print (I did the white edge) for the girls' room and 4×4 prints from 2012 for our photo wall.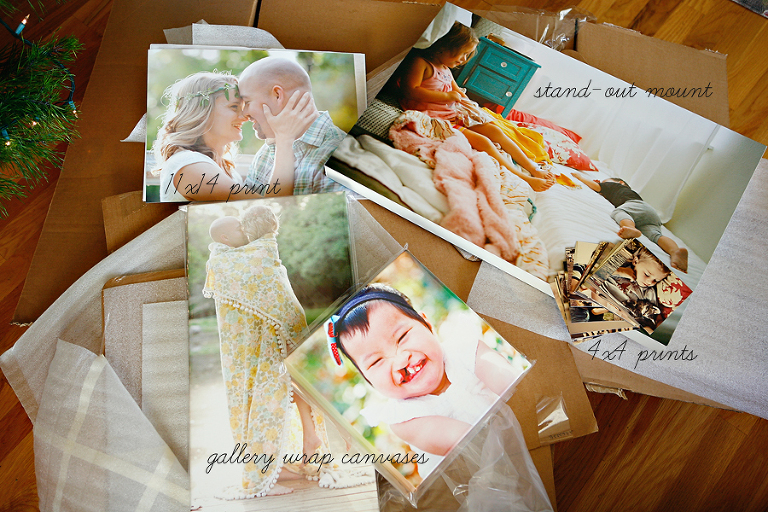 This is one of my very favorite pictures of the girls. It is probably a photo only a mom loves, but oh how I like it. It tells a beautiful story and captures so much that I want to always remember. This was just a few days after Little One came home. We could sit or lay her down and she wouldn't move from that spot. That is not the case anymore. FireCracker couldn't bare being away from her new little sister, so she would sit and just watch Little One sleep. In this photo, FireCracker is eating pretzels. My girls.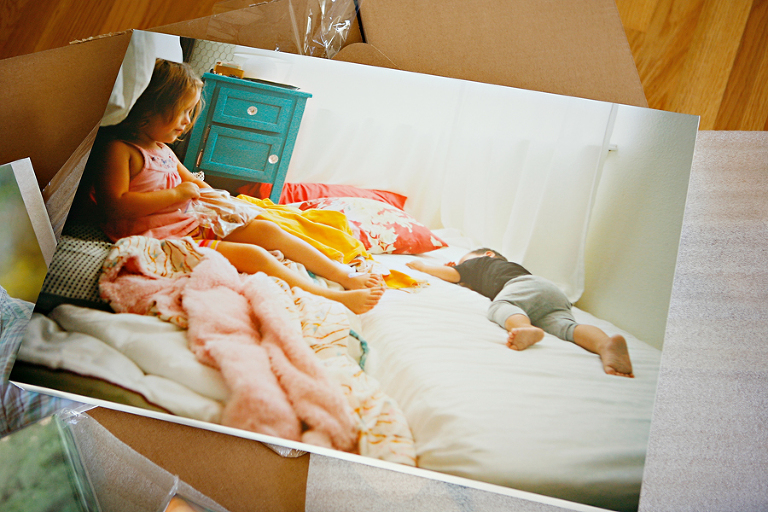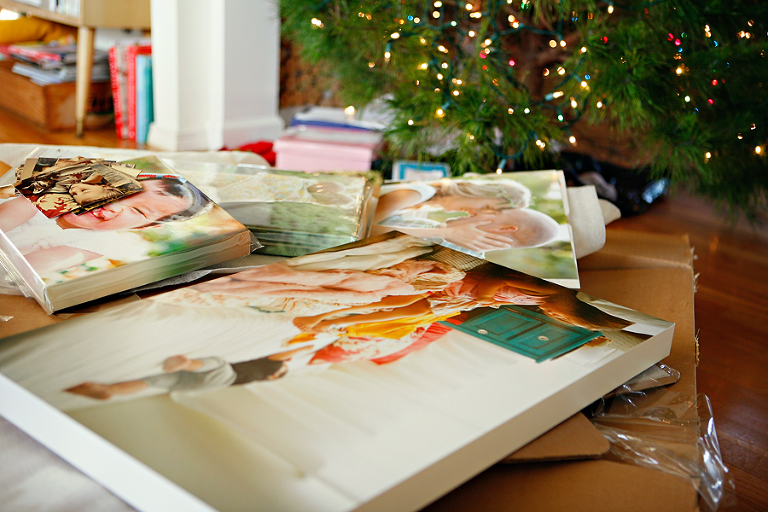 And after I downloaded those photos my camera battery died. My second battery was also dead and I can't find my charger. So the rest of these photos were taken with my iPhone. During my 'alone time', I might have purchased a vintage metal dollhouse…or I might have bought a whole neighborhood. $10.00, no joke.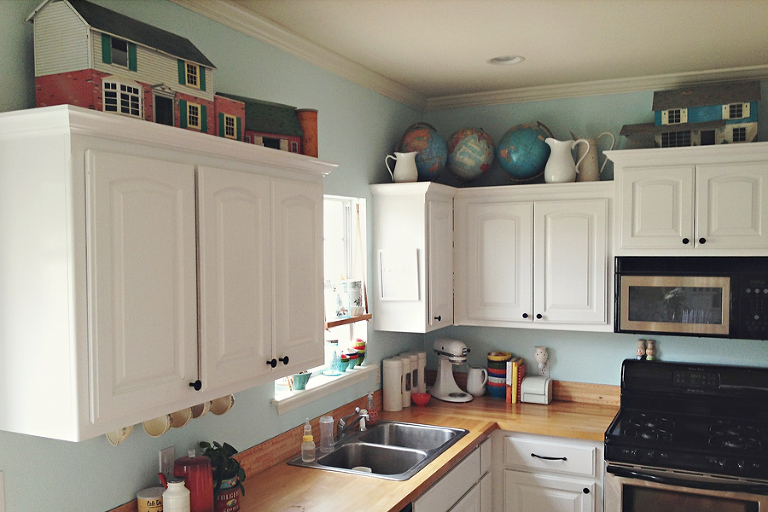 A sweet friend also let us stop by her home and enjoy her horses. I am confident I am meant to leave on a tropical island with a horse and a lot of acres. That is possible, right?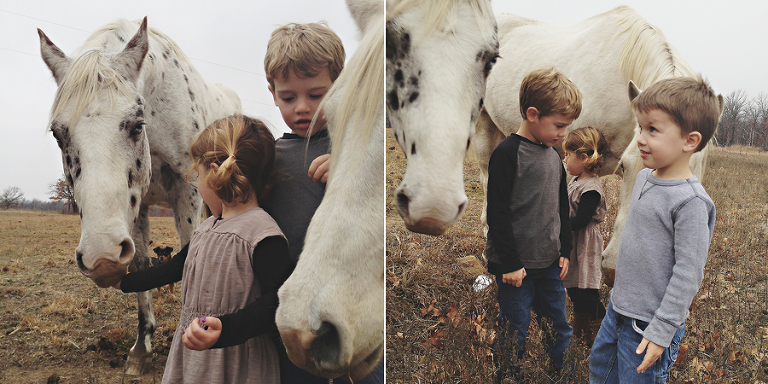 Little smoochy smoochy.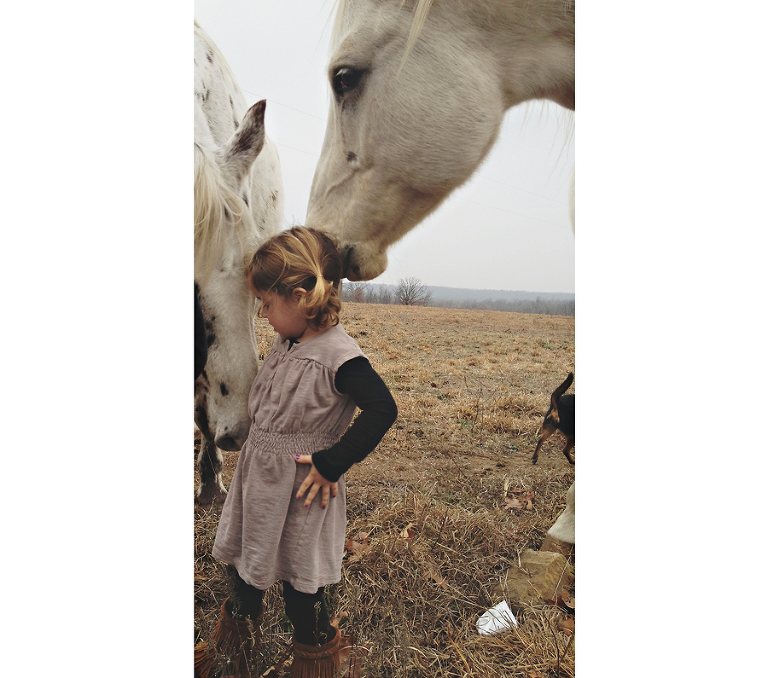 FireCracker took this picture. It is completely blurry, but I love that you can see how tight Little One hugs me. The best.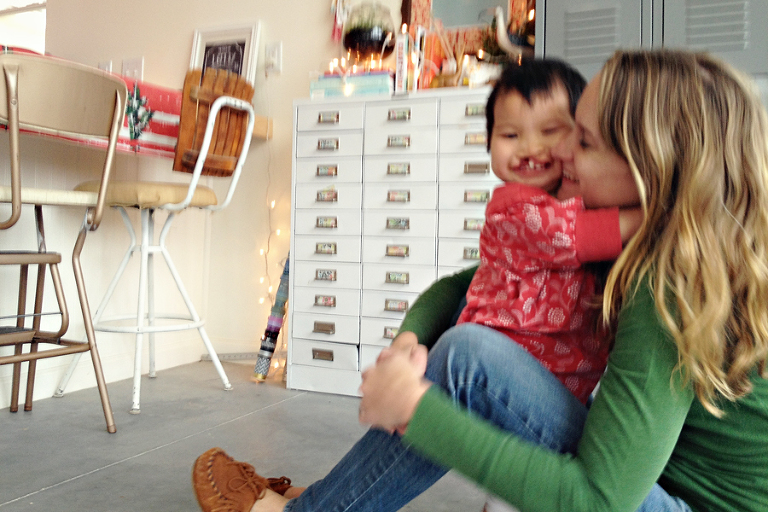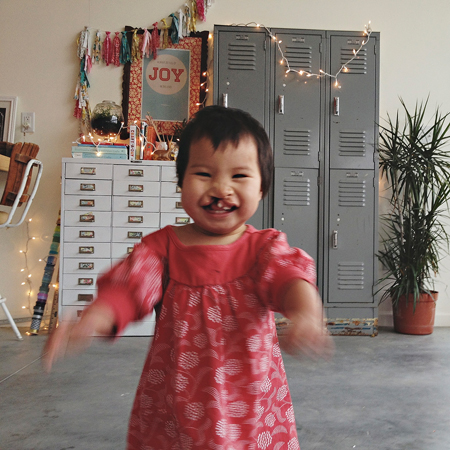 Happy Monday!