I really don't mean to make you guys cry all the time. Truly I don't. I would say from here on out, my posts will be nothing but rainbows and sparkles, but that wouldn't be true.
However, today is full of sparkles and color!
Part of the decoration for my mom's party was a hexagon garland. It was actually supposed to be a totally different garland. In preparing for the party, I pulled out my copy of Craft-A-Day. The publisher had sent it to me a couple months ago and I've enjoyed the simple craft ideas. It has a craft for every day of the year. Most go with the natural flow of the year (Valentines, summer, Thanksgiving, fall, etc.). The crafts are not complex, time consuming or require much in the way of supplies. The book is set up with a weekly themes. For instance, a bird theme with 7 crafts related to birds. If you want some simple quick craft ideas, I highly recommend it. It really is a fun craft book, especially with kids.
There are tons of simple decoration ideas. I really liked this paper streamer idea and decided to make it for the party. The book has a template for the shape, but I just tried cutting them out on my own. They were all kinds of wonky.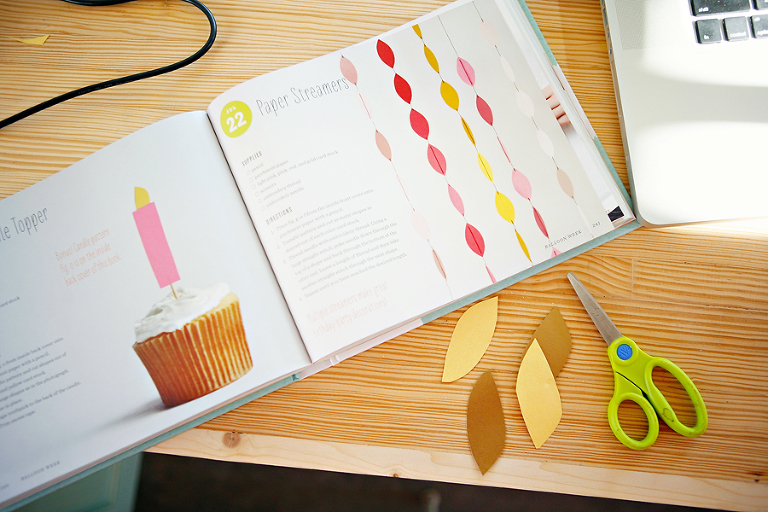 Then I remembered my Cameo. I don't have it set out so I tend to forget to use it. I tried to find a shape similar to the paper streamer one in my Cameo library, but couldn't find one. I flipped through the book some more and found a hexagon garland. I do have a hexagon shape template on the Cameo so I combined the two ideas for the garland I made.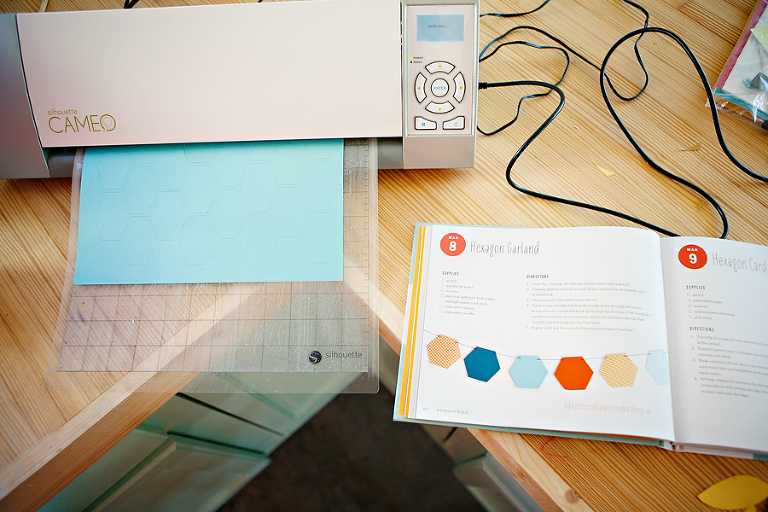 Yay for precise cutting that I didn't have to do by hand!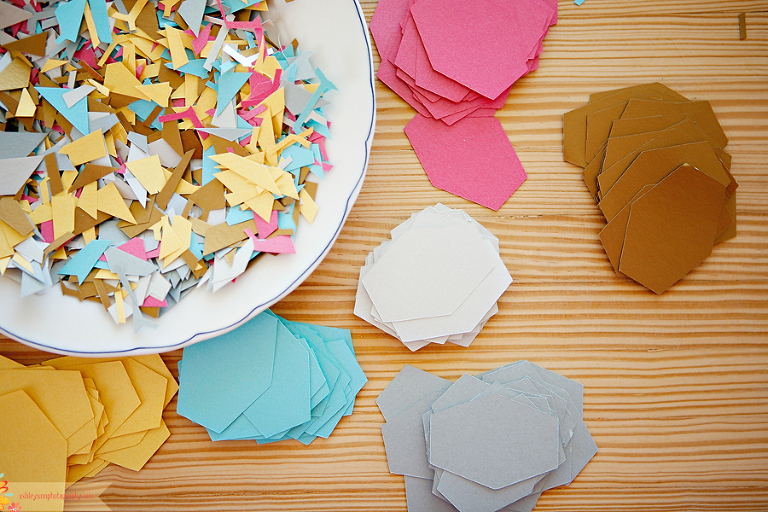 On a sidenote, a few of you asked about the sparkly balloon. I saw on Kojo Designs clear balloons filled with confetti, but I couldn't find clear balloons. I tried it with the white ones, but you couldn't really see the confetti on the inside. So, my next idea was to spray the bottom of a balloon in spray adhesive (Easy Tak) and roll it around in some of the sequins. It worked great…but then I got distracted and forgot to do it with the other balloons. So, we had one pretty sequined balloon. It was easy if you want to do your own. I will say some of the sequins fell off, but most stayed.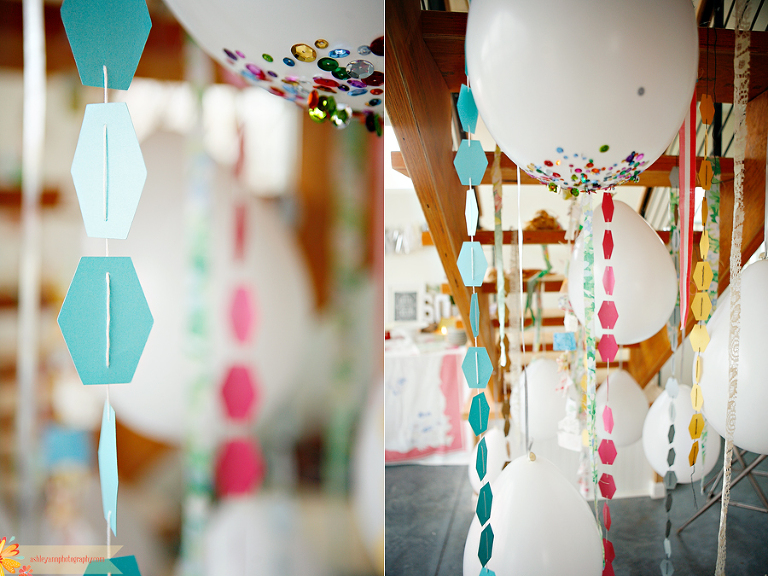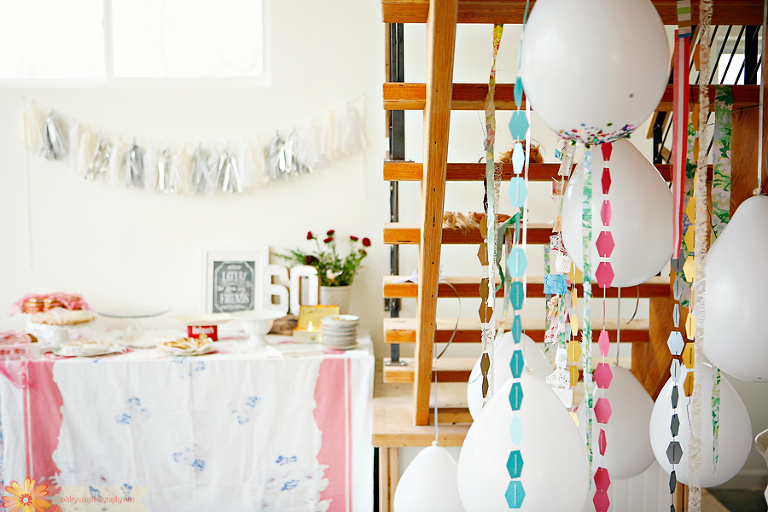 I was going to leave the garlands up, but I let the little girls play in them during the party. They weren't too gentle, so I'll be making some new ones now. They had fun, so I don't mind.