Thank you for all your kind comments on last Friday's post. I appreciate your honest and thoughtful words. You other moms that have been down this same road – I might have to ban you from commenting. Your words are so special to me, but also make me cry EVERY TIME. Thank you all.
Last year my sister and I had the honor of throwing a party for my dad's 60th birthday. Well, my mom had a big birthday this year and we got to celebrate her. Dad's party was at his favorite hotdog restaurant (the same one we celebrated his 40th at) and it had a mustache theme. Well, mom's was quite a bit different. A tea brunch with ladies that love and appreciate her….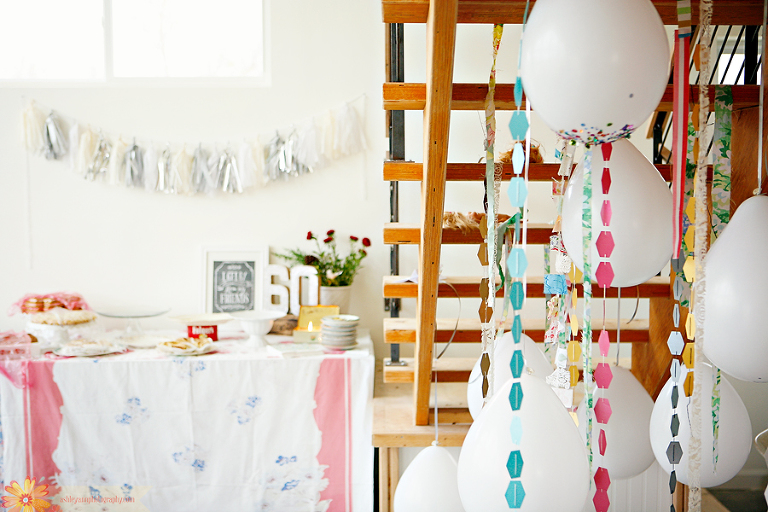 Of course, her 4 granddaughters were in attendance. It is now my personal mission to get a photo of these two when they are both smiling..someday.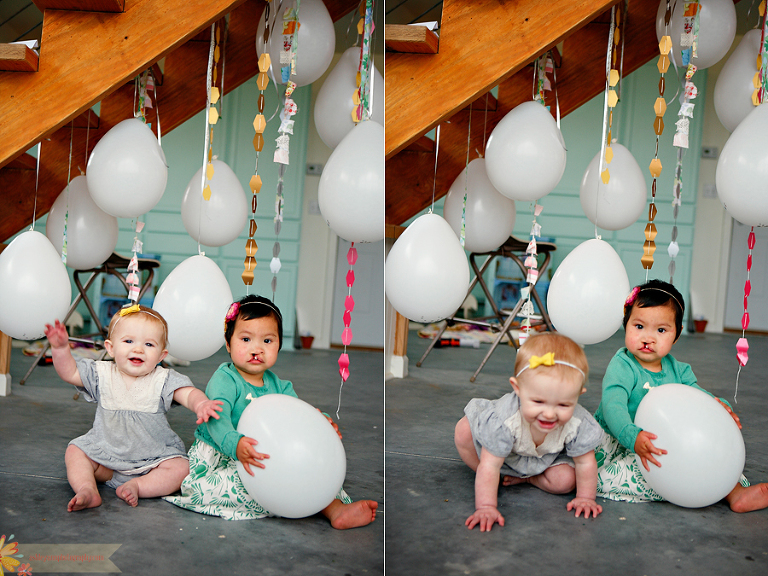 FireCracker wanted to wear my old dress. She calls it her 'party dress' because it twirls in the best way. My mom and grandma made it when I was her age. FireCracker added the fringe boots. I am not sure how one would define her style….maybe Little House on the Prairie Meets Indians & Etsy. Whatever it is, she pulls it off proudly.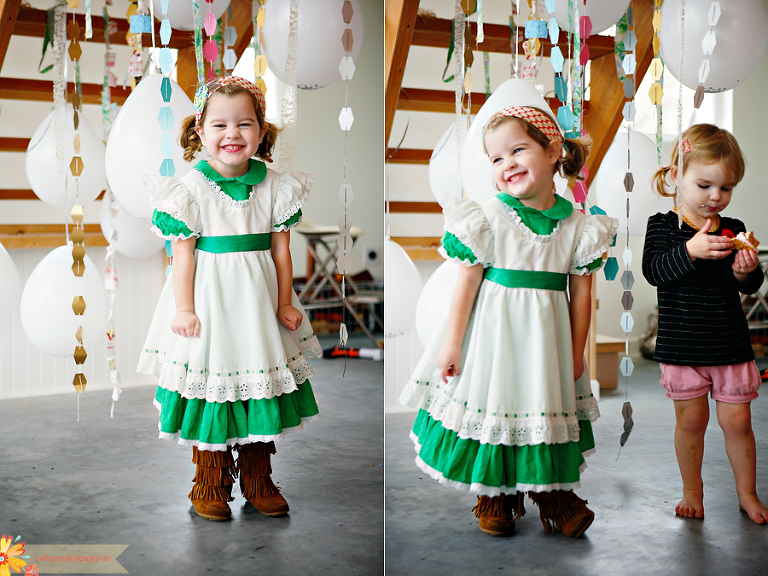 The studio is still in construction mode, but it cleaned up nicely for its first party.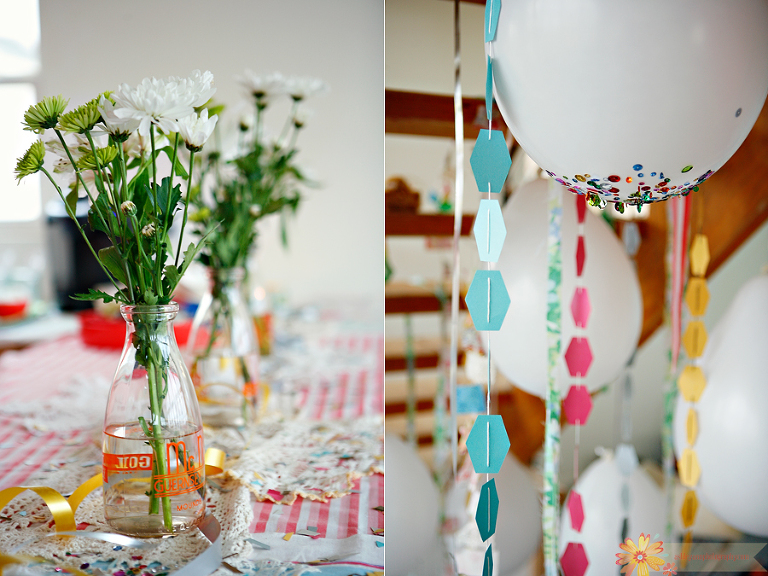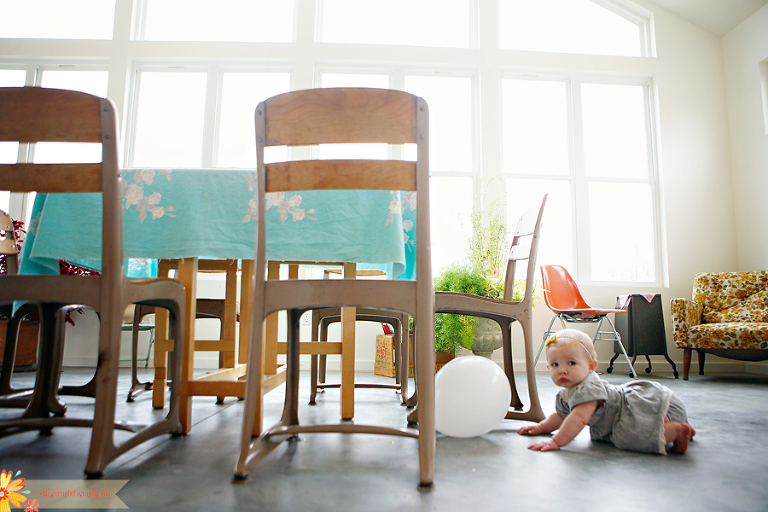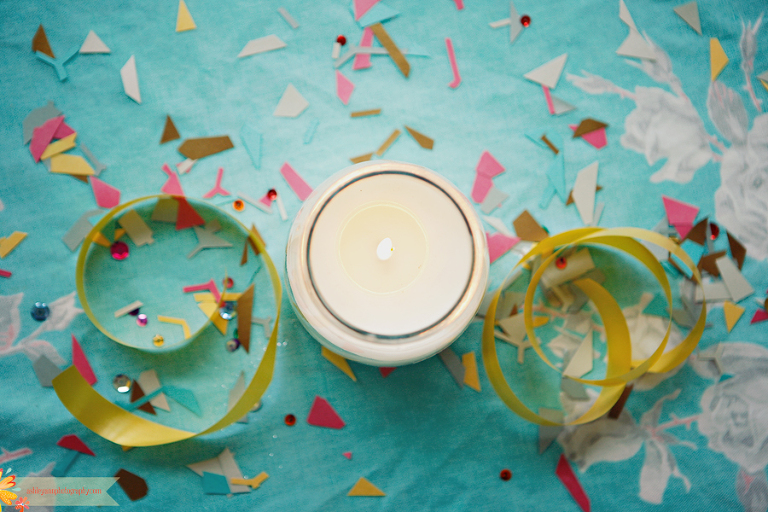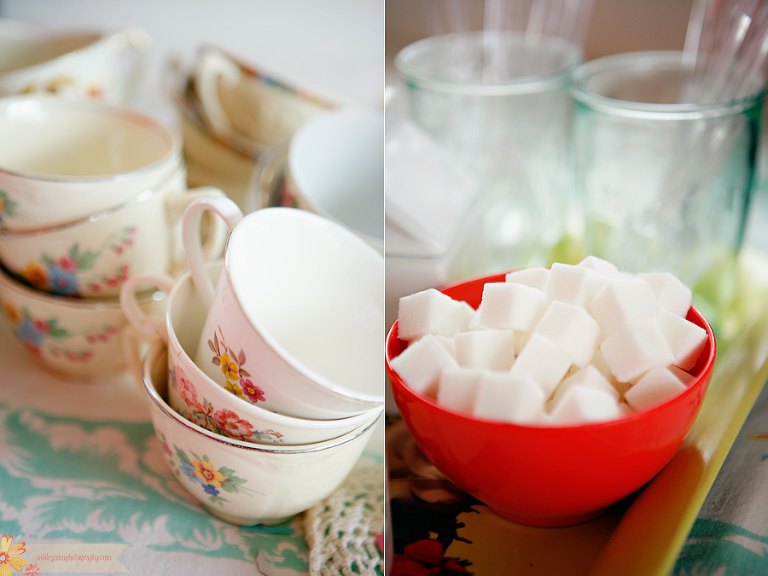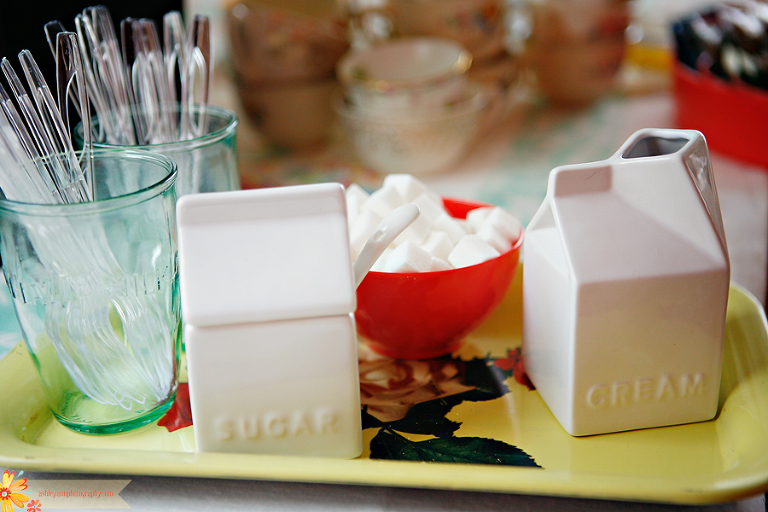 Lesley made ombre grahams….idea was from Cookies & Cups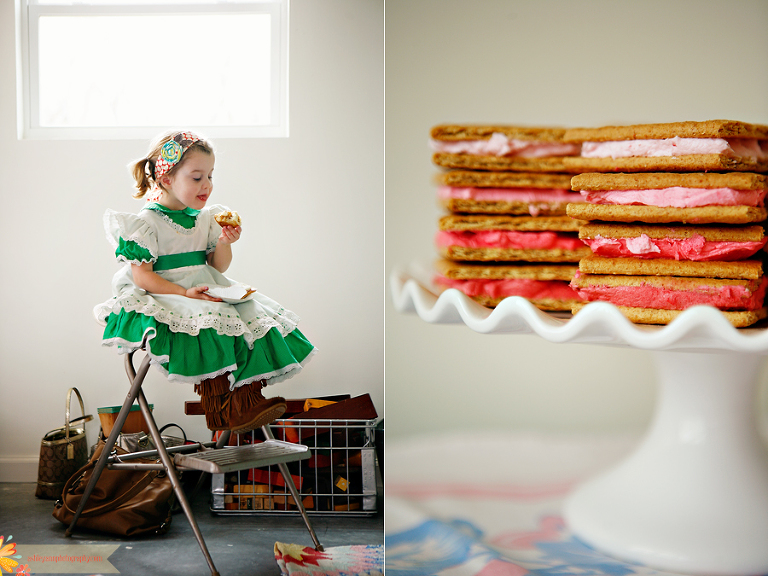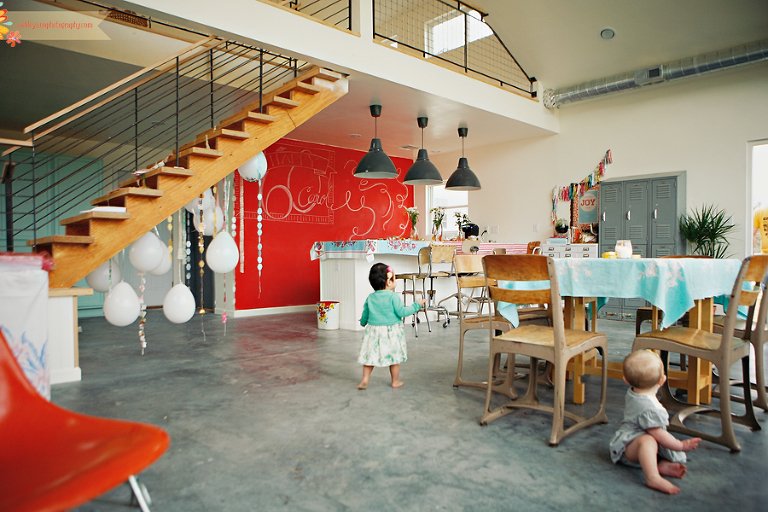 And just for proof that I can bake – I made scones and coffee cake. Lesley made everything else!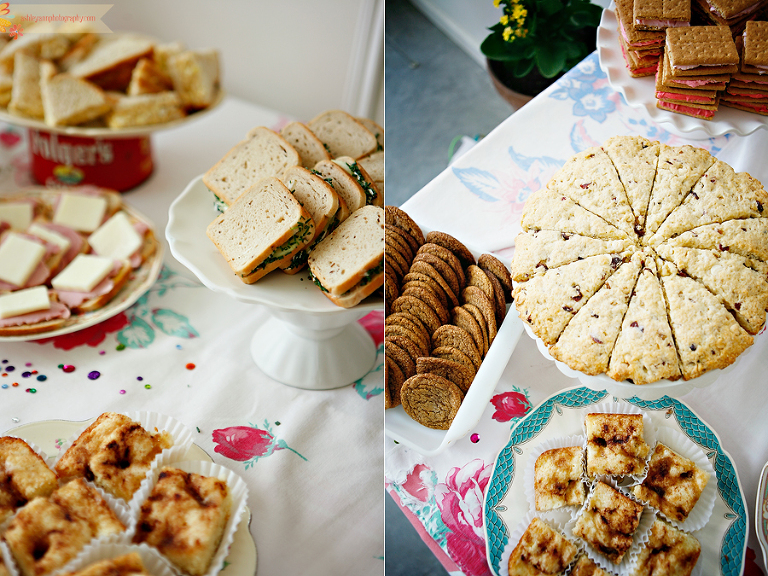 Lesley also created 8×10 prints as party favors. The print says, "I get by with a little help from my friends". She is selling them in her shop now.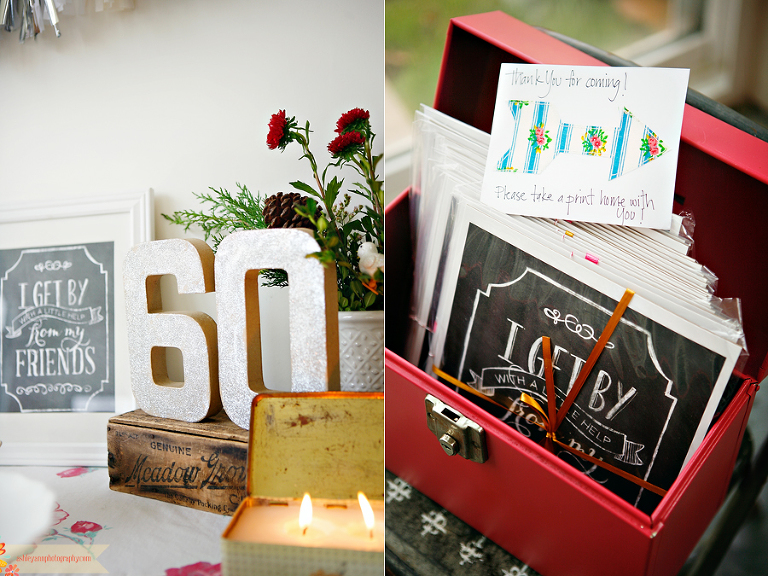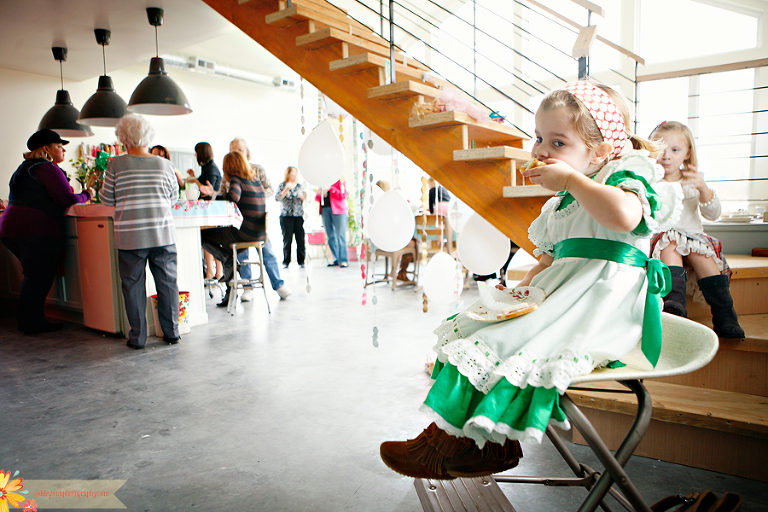 The only guest that did not have a good time was Tangled (that is what Firecracker calls her). She was enjoying the party until Lesley's daughter decided to hold her over a candle…just a little test to see if she was flame resistant. She's not.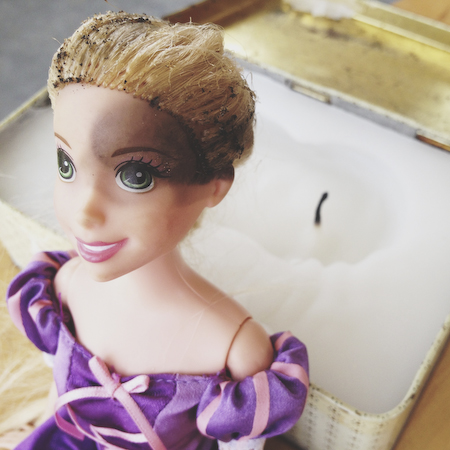 No worries, my niece didn't get hurt, the studio didn't burn down and charred Tangled was promptly hidden in a locker. She has since been replaced.
….and I also want to say "Happy Birthday Dad!"….he is celebrating today!