I was able to get away for a couple days last week with Little One. We loaded up the car and headed north to see Meg and Kimberlee. I was so excited to get to introduce them to Little One and it has been far too long since I last saw them. To make the trip even better….I got to meet Megan and Becky….and enjoy the Craft House. I imagine most of you know about Meg's Whatever Craft Weekends, but for those of you that don't, let me introduce you. Meg and Kimberlee host craft weekends at Meg's old house about once a month. There is a waiting list a mile long to attend, but it is worth getting your name on the list…your name might just get drawn before you know it.
So the weekend consists of about 12 ladies, incredible food, fun crafts, thrifting, and just plain ole' fun. I didn't actually go to the Craft Weekend part because I had Little One. I stayed for dinner the first night and then headed home. And that was okay this round. As much as I enjoy crafting and all that Craft Weekend entails – I really just enjoy Meg & Kimberlee. They do my heart good. They are comfortable friends – you know the kind that you can just kick back and be yourself around. I got to pick up Megan and Becky at the airport. I only got 2 days with them, but I am so grateful for those two days. They are both incredible woman and both have the best smiles. Megan was such a great source of encouragement to me while we waited to bring Little One home, so it was nice to finally get to hug her neck.
Becky, Kimberlee, Megan, Meg, Me (thanks for the photo Becky!)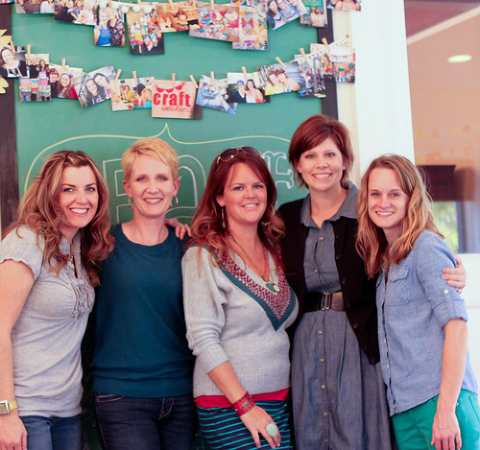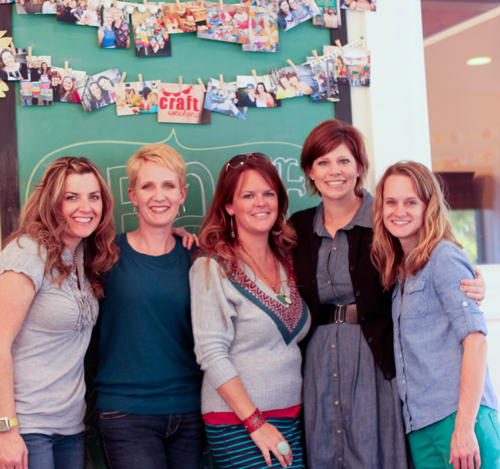 I thought you might like a peek at The Craft House – the pictures don't do it justice.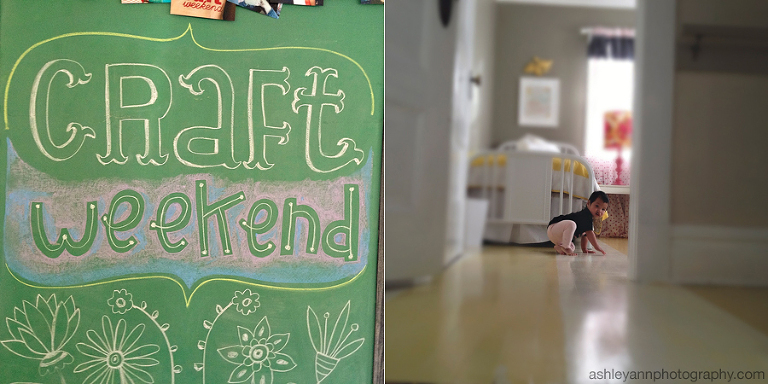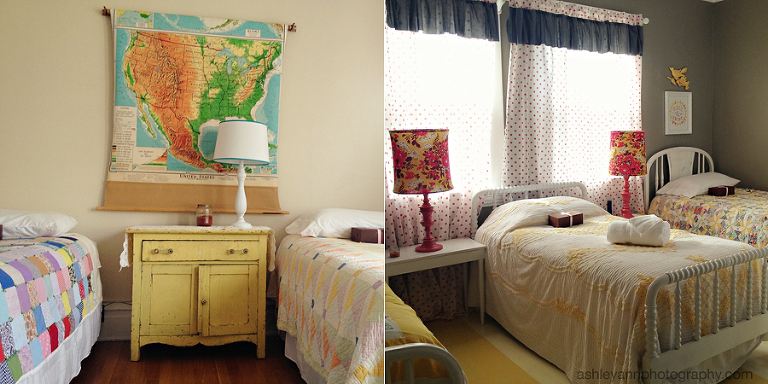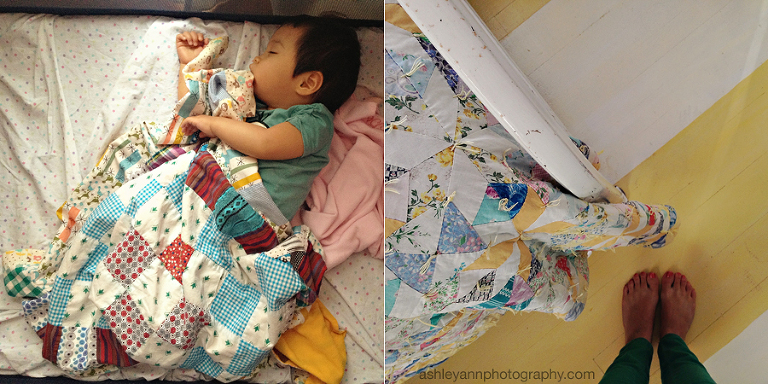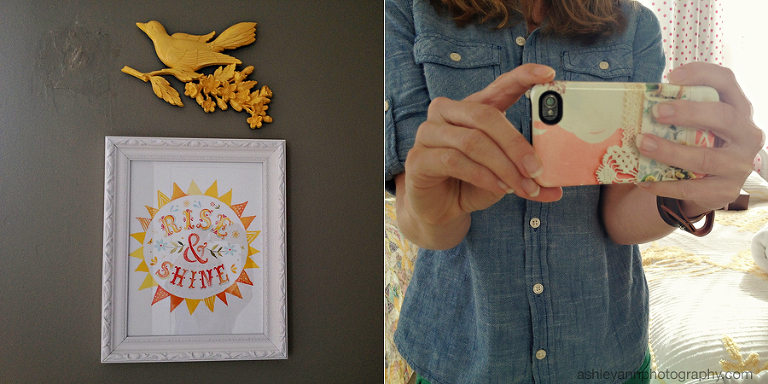 Jess & me (yay for getting to see old friends again) ~ Becky, Megan, & me taking advantage of some great shopping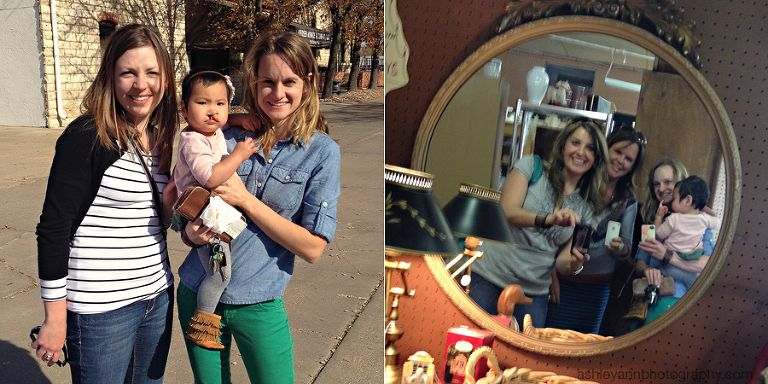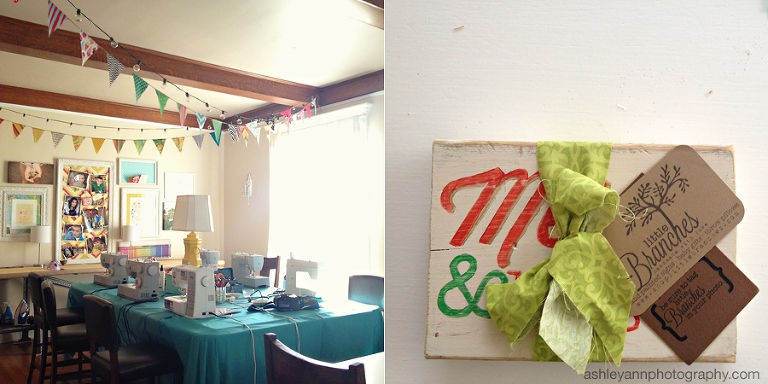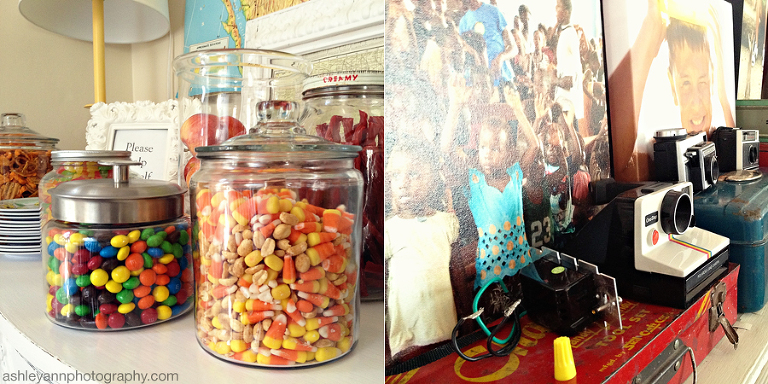 I just adore this picture of Kimberlee and Little One. Little One was quite happy among her new friends and the colorful house.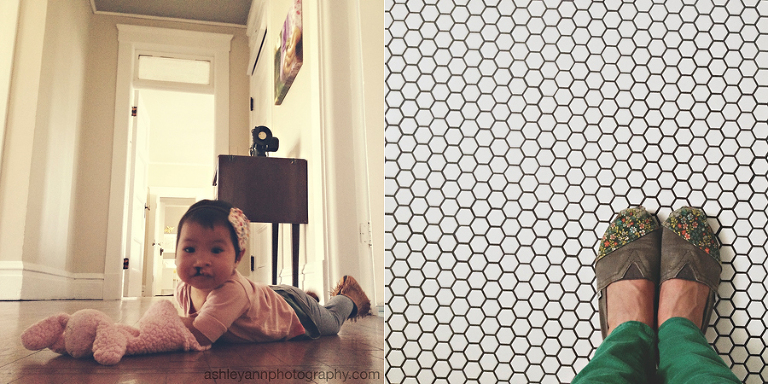 There are days when I want to live without a computer, without email, blogs, facebook, pinterest, smartphones.
Then there are all the days I am overwhelmed by the sweetness in my life that is a direct result from those things. Friends I would have never made because the miles separating us are too great. Rivers of kindness and generosity have flowed into my little life in Oklahoma from states, countries, continents away. This big world, made increasingly smaller by the internet, is full of incredible individuals….women like my friends Kimberlee, Meg, Megan and Becky. And I sure am grateful for this crazy internet bringing them into my life.