I have more than usual on my 'to do' list this week, so things can easily go from handling it to overwhelming. Yesterday I was talking with the boys about today's election and read a quote by Martha Washington – our first first lady. In the quote she talked about how the greater part of our unhappiness is determined by our disposition, not our circumstances. It is easy for me on busy days to get unhappy quickly. So yesterday, in the midst of the busy, I used my phone to capture little details that make my days great.
My budding naturalist ~ YouTube video that makes little boys laugh until they cry

Plastic straws…they are cute and don't get soggy like paper straws ~ print by Katy Girl Designs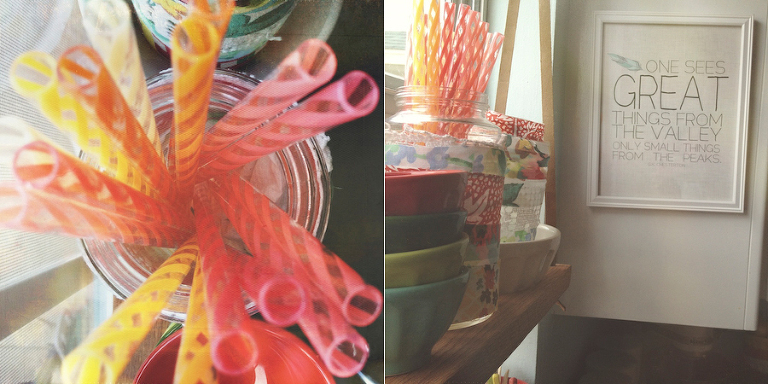 The only photo we ever saw of her smiling pre-adoption ~ She's home!