Random post time. This post has zero rhyme or reason.
I found a few pictures on my computer I had forgotten about from our last night in China. We stayed at Noah's Ark. I mentioned it while we were there and then never shared any photos…so here you go. Noah's Ark landed on the coast of Hong Kong.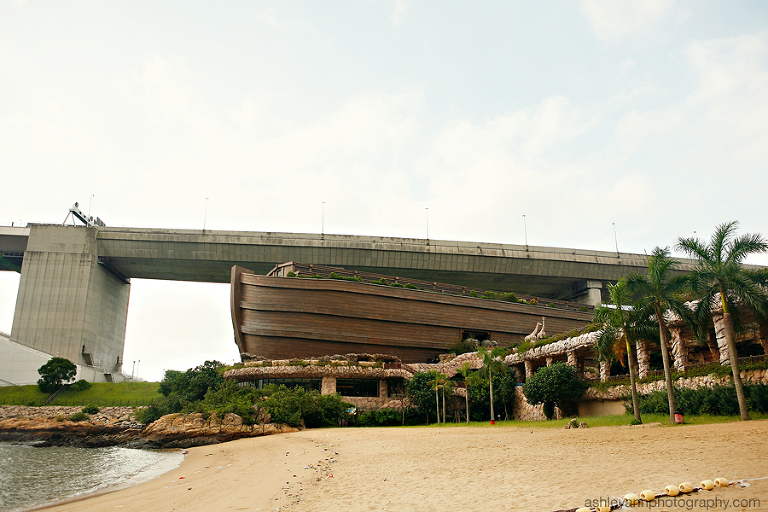 It is a park and hotel. The hotel part isn't really set up for traveling families with luggage, but it was fun for the boys. The hotel rooms are on the top level. They have doors so you can walk out on the deck of the Ark. We were a little sleep deprived and our visit was super short, but it was something the boys will always remember.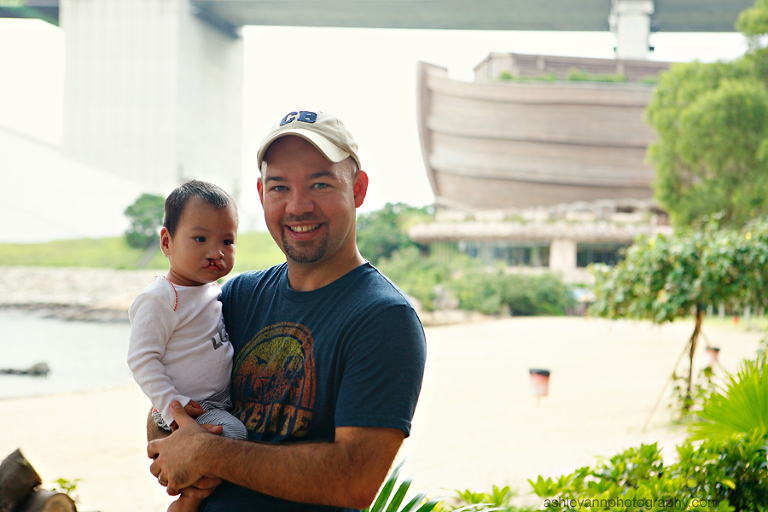 Random, remember. I bought a desk –  a big, old metal desk. The spray painting has commenced and it will soon be a happy little desk in the studio.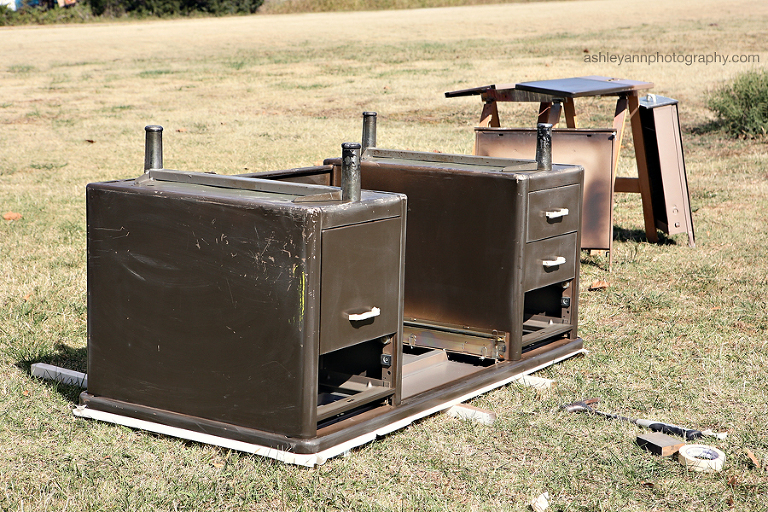 The red chalkboard wall has been painted, seasoned and I'm working on drawing on it….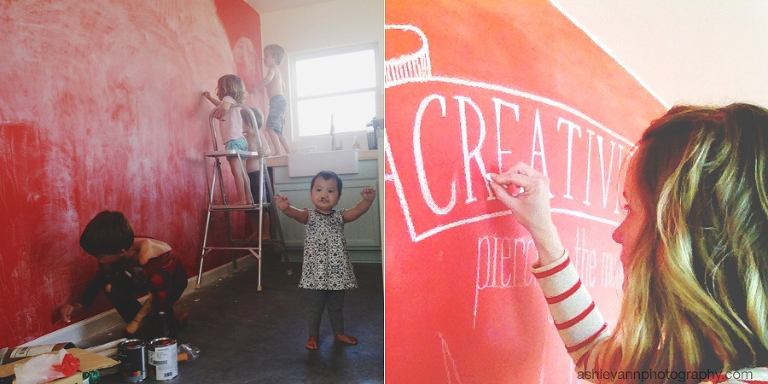 The little girl that never wanted to touch things has discovered the joy of spreading cat food.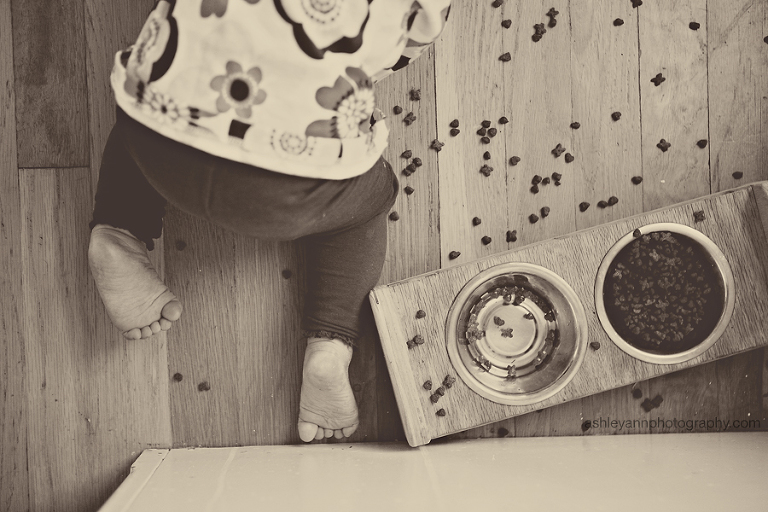 Last night was SO GOOD. For those that have read this blog for over a year you might remember that we began our adoption journey with another family – very dear and close friends. Last night we got to anxiously await their arrival at the airport and I finally got to meet their sweet girl. I love her. And her siblings. And her family.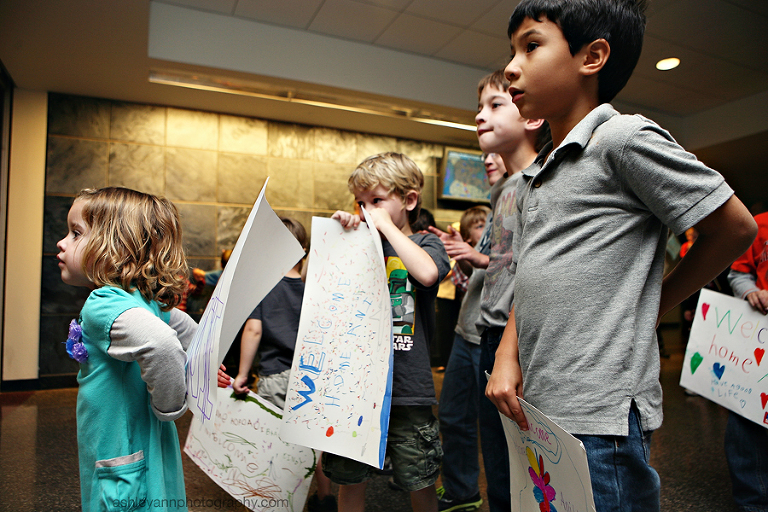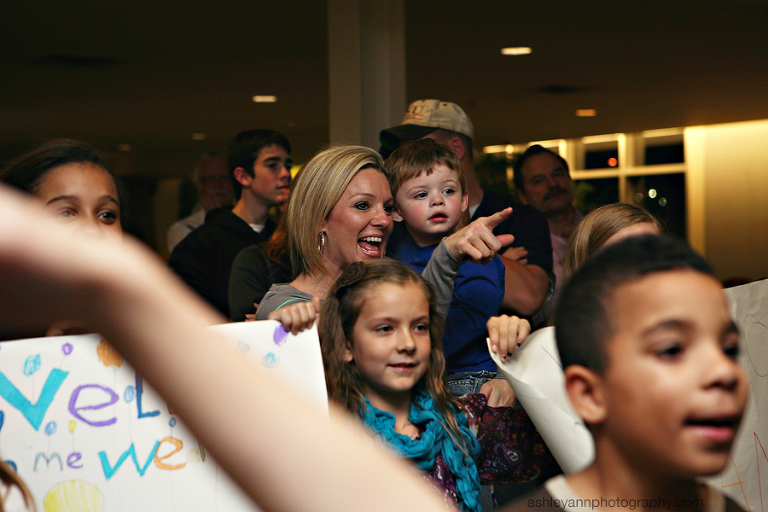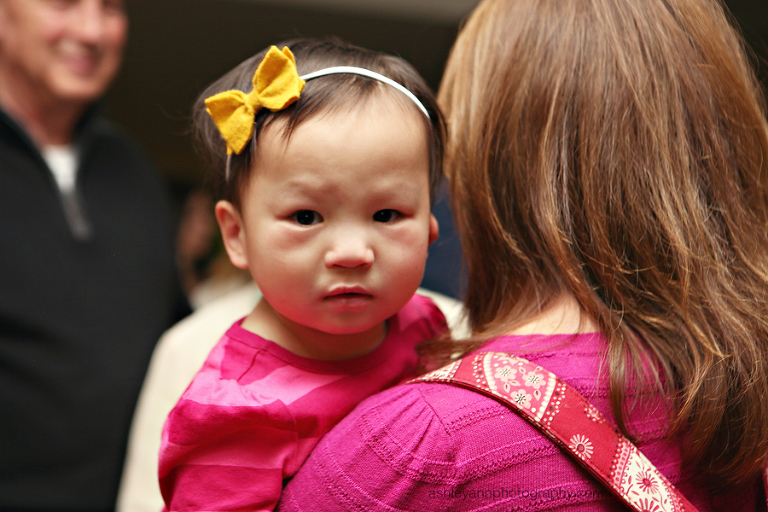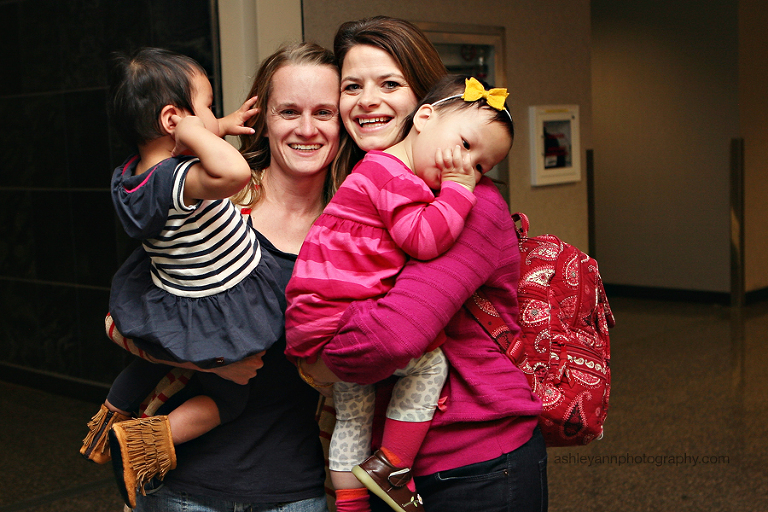 My friend Cindy and I with our girls. I will always treasure the journey of bringing these girls home, but I am so thankful the wait…the trip…the airport…are all behind us now. Now it is just life at home with our families. Great is His faithfulness!