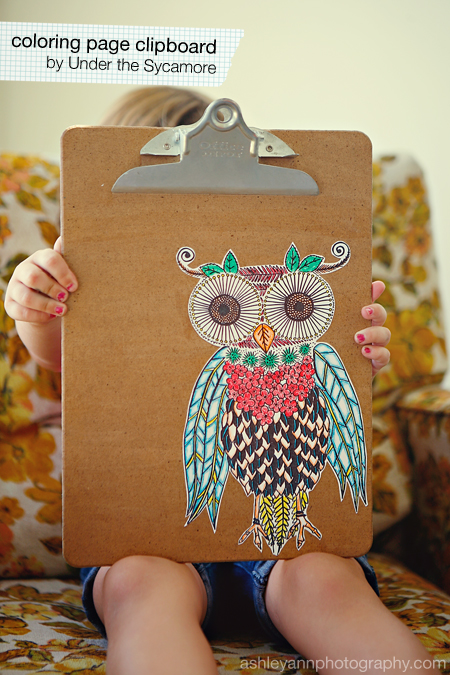 While in China I mentioned that Little One had gotten some super cute (and comfy) clothes from Tea Collection. Remember these….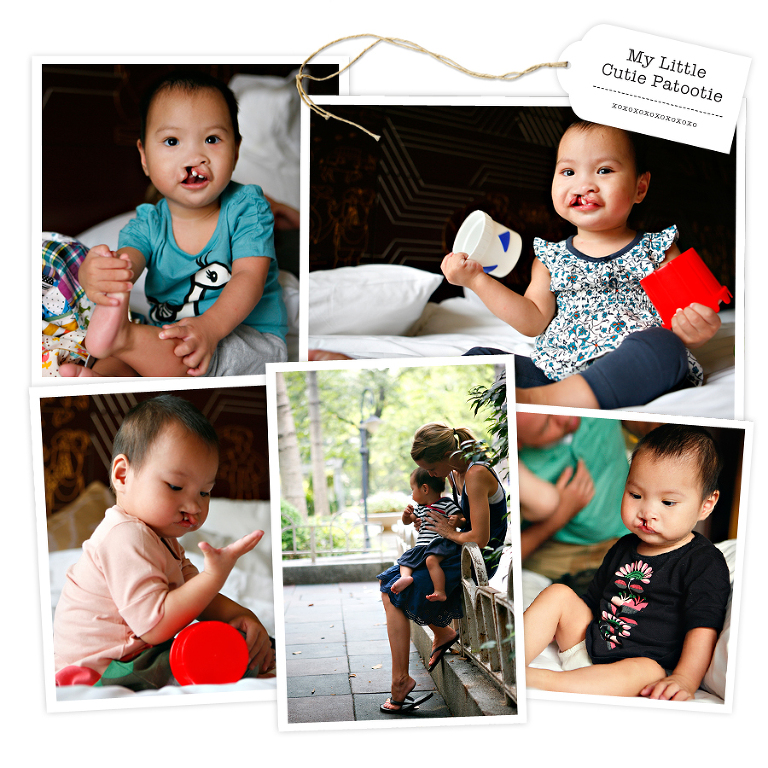 Well, with the clothes came an activity book. Tea sends them with all orders – I think. I might have been as excited about the activity book as the clothes. I did not let the kids see it until I had time to photo copy all the pages. Only later did I realize I could have just downloaded them all. I have a few ideas for ways to use them. I started with a little project for FireCracker. I think these would be cute framed and done with watercolor too. So many ideas. So little time.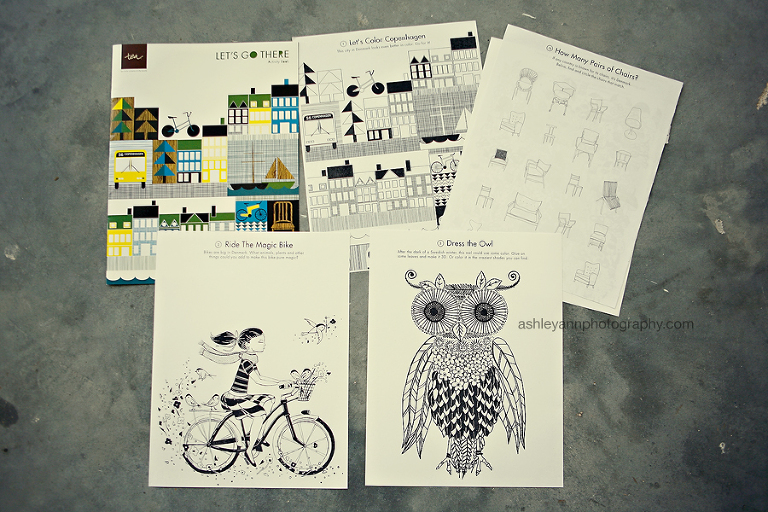 The actual activity book's pages are thin so you can see the image on the other side a little bit. I photocopied my pages onto cardstock so they would be a little more heavy weight. And then I got to coloring….with the good Prismacolor pencils. Our "studio" is in constant use, but I have yet to decorate or move long term furniture in to it. Right now we are using the old kitchen table my grandpa built me when I first go married. I remember the days when we only had one side up and it was plenty of space. Now it is far too small for us, but it is working until we get a new table built.
You can download the owl page by clicking here.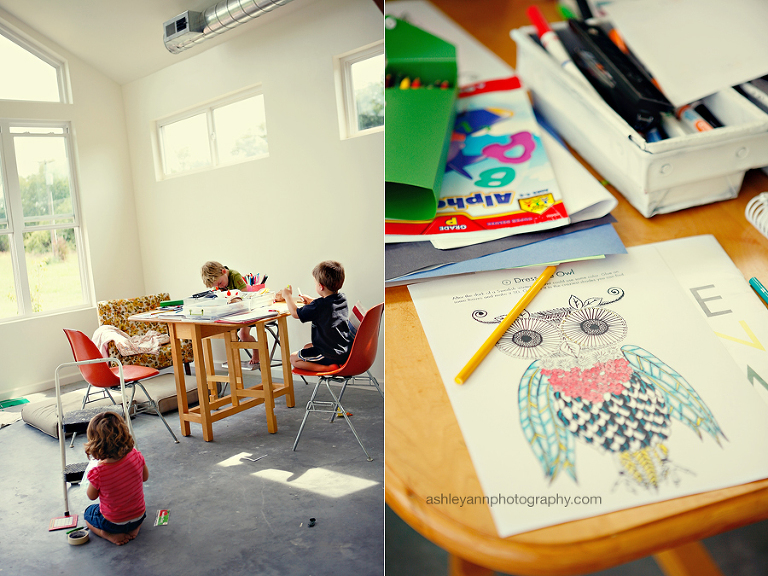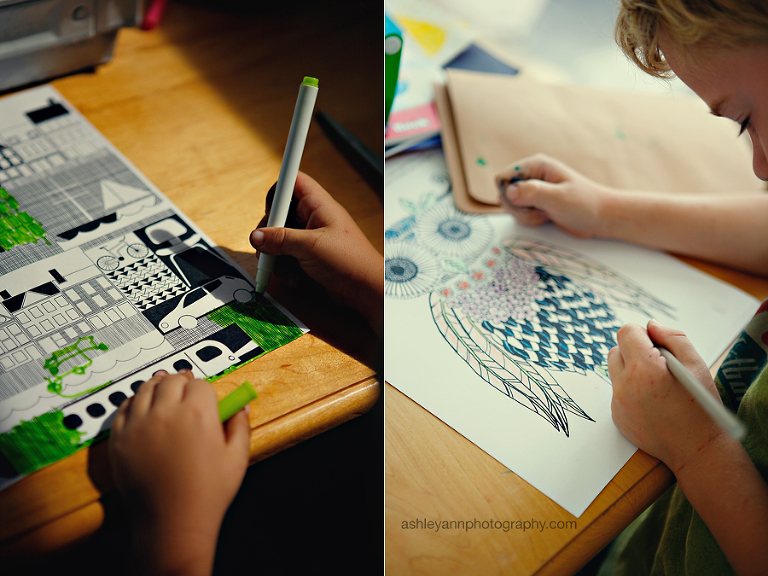 After I finished coloring mine, I cut it out closely around the edges. I then used Decoupage on the back of the owl to glue it to my clipboard. Just a little is all that is needed. After it dried I brushed on Triple Thick to coat the whole top of the owl and clipboard for a glossy finish. I would have used the Triple Thick spray but I ran out and only had this type on hand.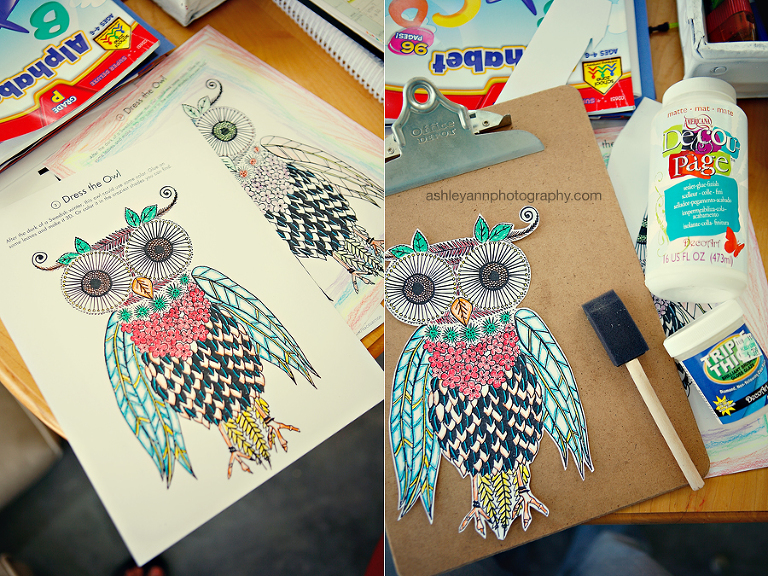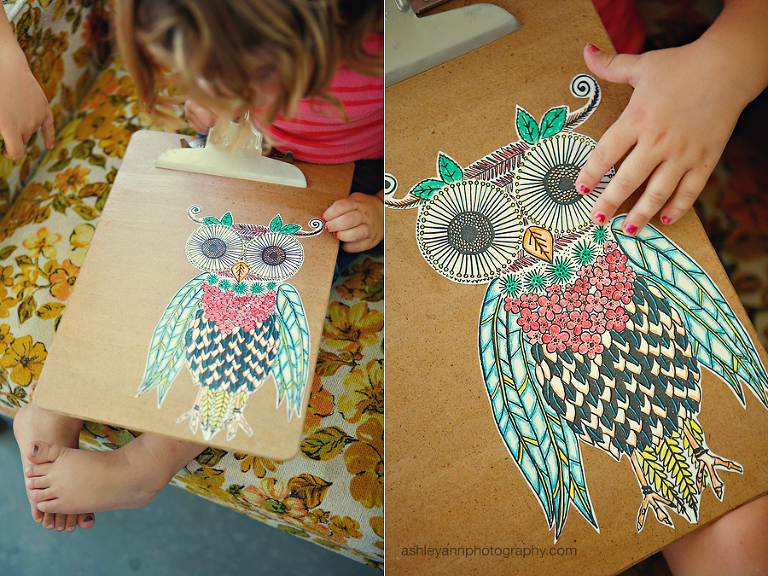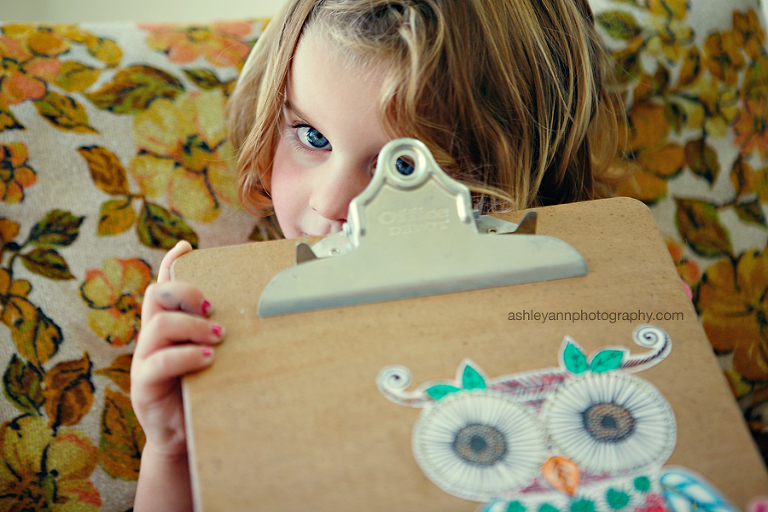 It makes coloring together a little more fun when the pages are Nordic images instead of Lego Superheroes 🙂
You can download all the pages from this activity book by clicking here.