The girls sleep in my room….on a cushy pallet on the floor.
Long story. It works.
It works wonderfully actually. At least for now.
The only downfall is a big sister than can't handle when her little sister is asleep.
I told FireCracker not to wake up her sister.  A few minutes later,  I found her enjoying a snack and watching Little One sleep.
This photo speaks volumes about my girls right now.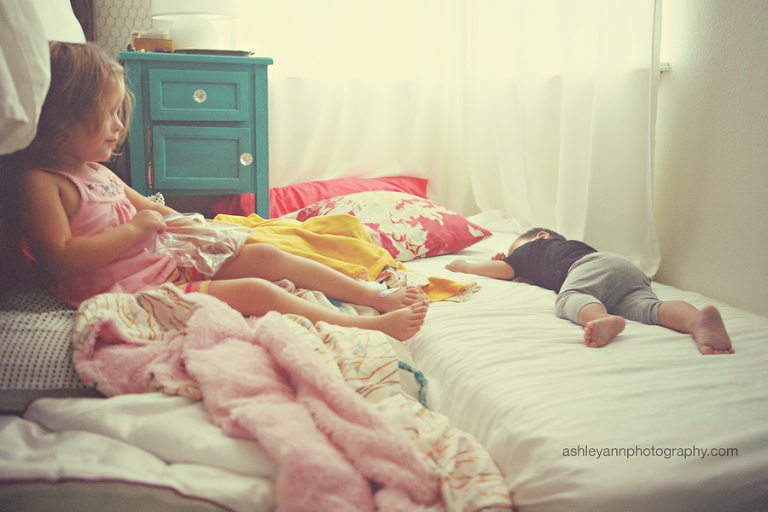 It is hard to believe they've only known each other for less than two weeks.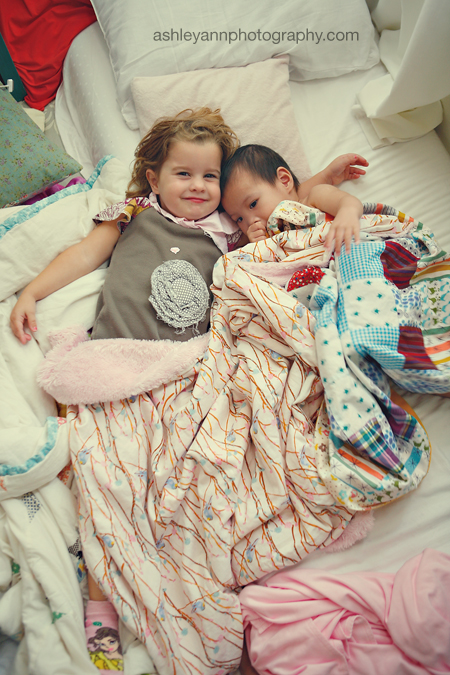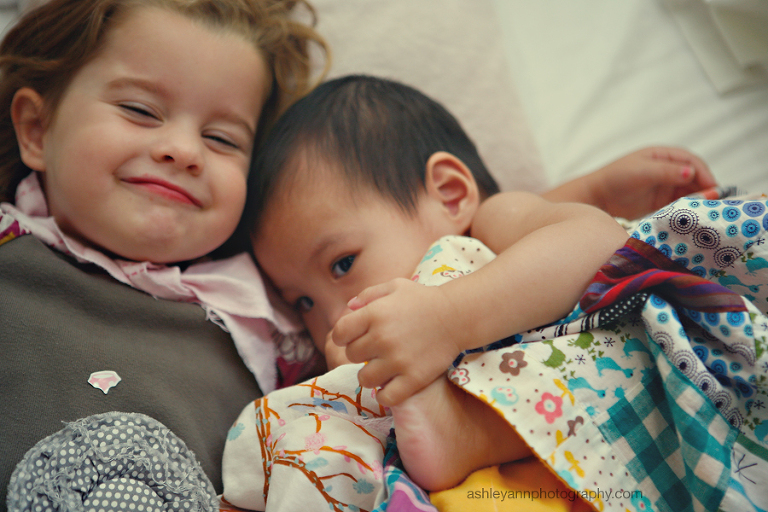 Little One is getting lots of cuddles and entertainment when she should be sleeping.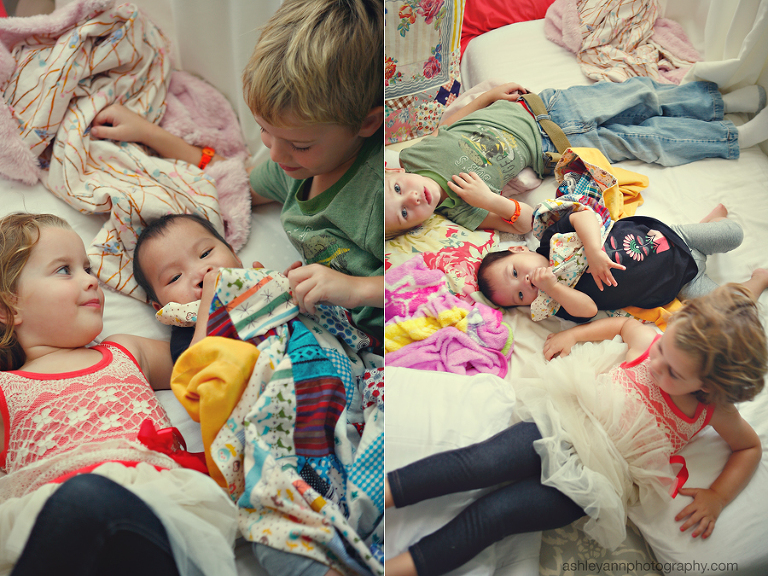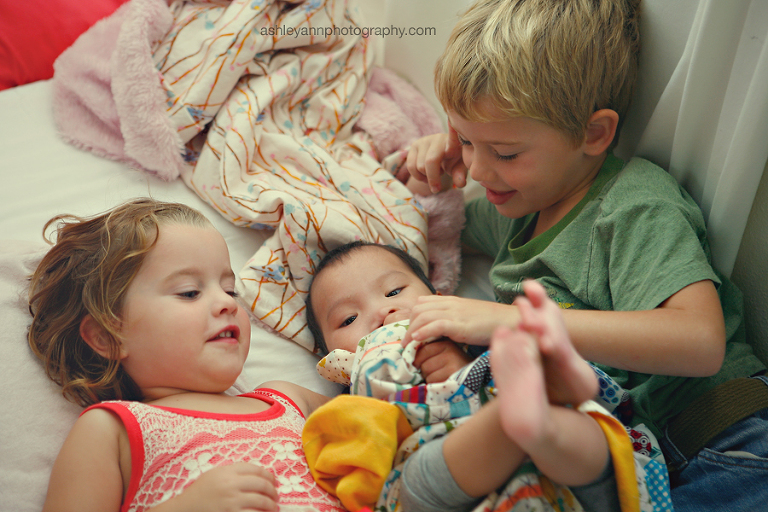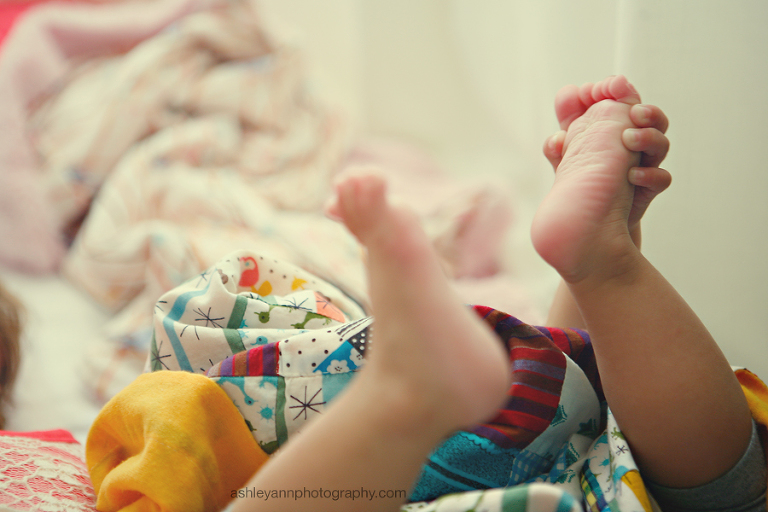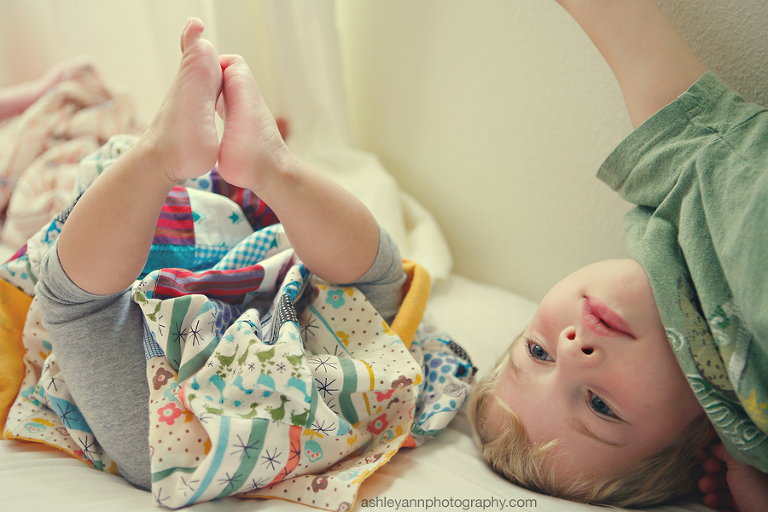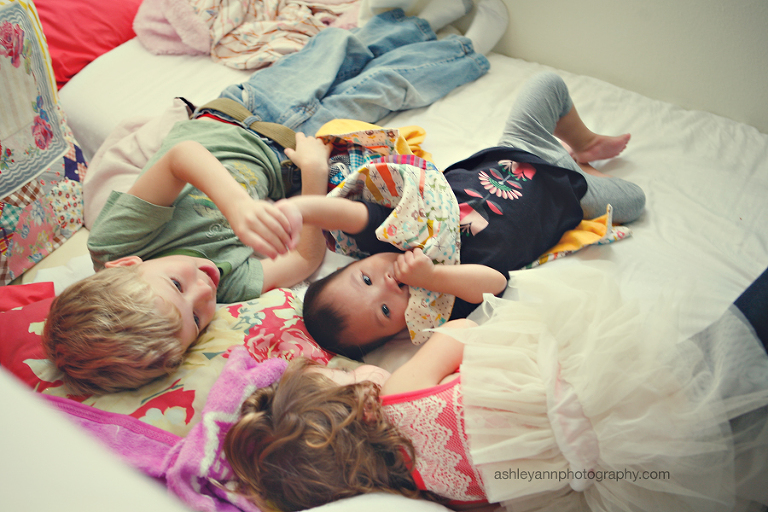 I remember less than a month ago thinking about how sleep arrangements would work out. I thought about how her orphanage lacked any color and how she slept on boards. I was prepared to take down pictures, keep the surrounding neutral and even lay on the wood floor with her if that is what she needed.  And yet here she is – totally happy and thriving with the complete opposite. Super soft bed. Lots of bright colors. Lots of sibling love. It is good to have her home and I am thankful she is able to adapt and adjust to her new home so easily. Oh, and she is sleeping through the night now. YAY!!!