Thanks for all the fun comments yesterday. Here's some answers to your suggestions/comments:
I agreed with some of you on the Search button needing to be higher…I added it to the very top.
I am trying uploading my pictures to my server instead of flickr again. Previously, this caused my blog to load pretty slow. If it is loading slow again, please let me know and I'll go back to hosting them on flickr.
Text hover element: I have always used ProPhoto blog templates. The most recent version has a grid option…super easy to use. It did all the work for me. You can use the code ASHCAM473 for $10.00 off.
DIY page buttons to open on new pages or same page: I can only choose one option, so I went with same page since it is still on my blog and not a new site instead of it opening lots of new web pages.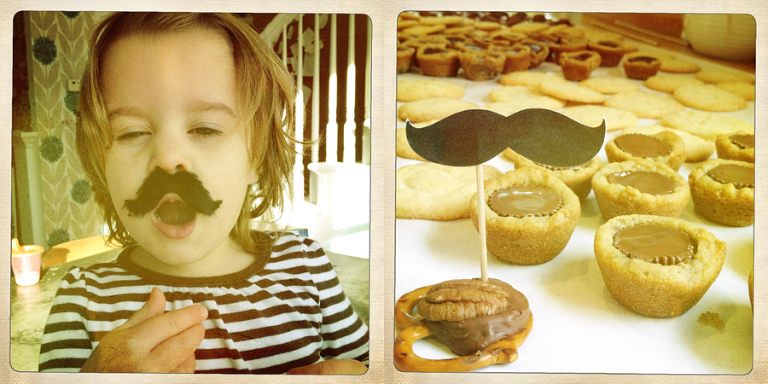 My dad celebrated his 60th birthday last week. Lesley and I threw him a little surprise party. He's always had some form of a mustache, so Lesley came up with a theme centered on that. The picture above of FireCracker makes me laugh. It was taken with Hipstamatic and the filter used makes it look like she has a really hairy hand…and her hand looks big. So the hairy man hand matches her stache. Nice.
Lesley is a graphic designer (she also is the one that did all the work on my new DIY page…that was a lot of projects to organize and create thumbnails for). She created these graphics for dad's party:
A sign & cupcake toppers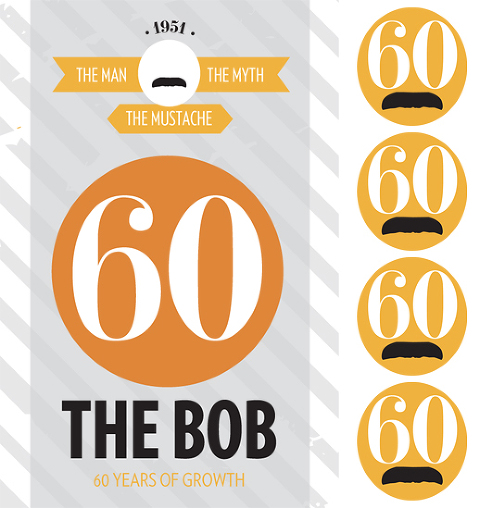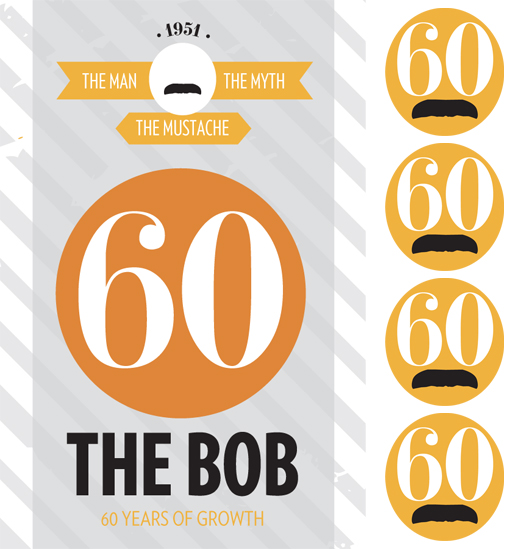 My dad has been going to Jim's Coney Island since he was 13. His 40th birthday party was there, so we thought it would be fun to do his 60th there too. Lesley did the majority of the work. Her Silhouette and my Cameo came in handy for all the mustache related items. Lesley created a "60" out of old pictures on the wall…I think she saw that idea on MarthaStewart.com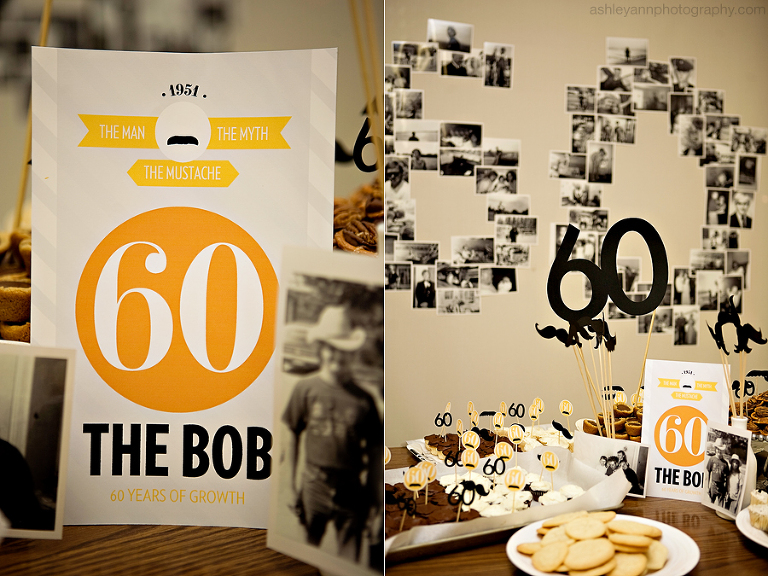 I searched Pinterest for "easy cookies". These by Julie popped up. They were awesome and easy. I also made these pretzel cookies by The Queso (I used normal pretzels).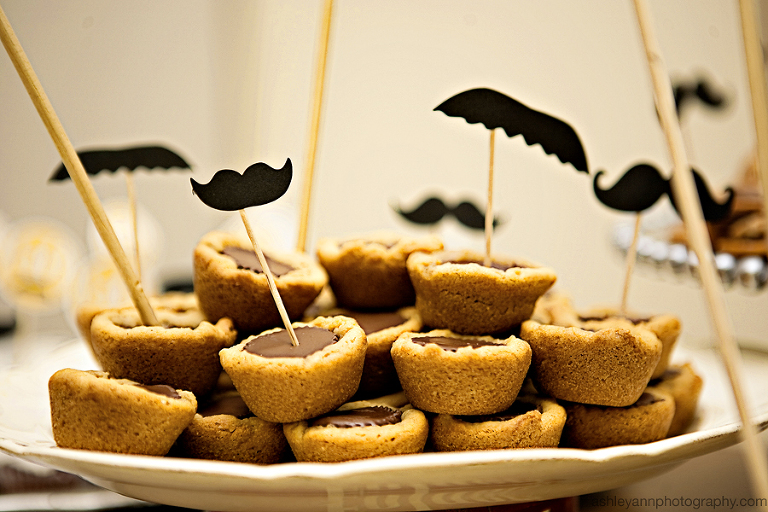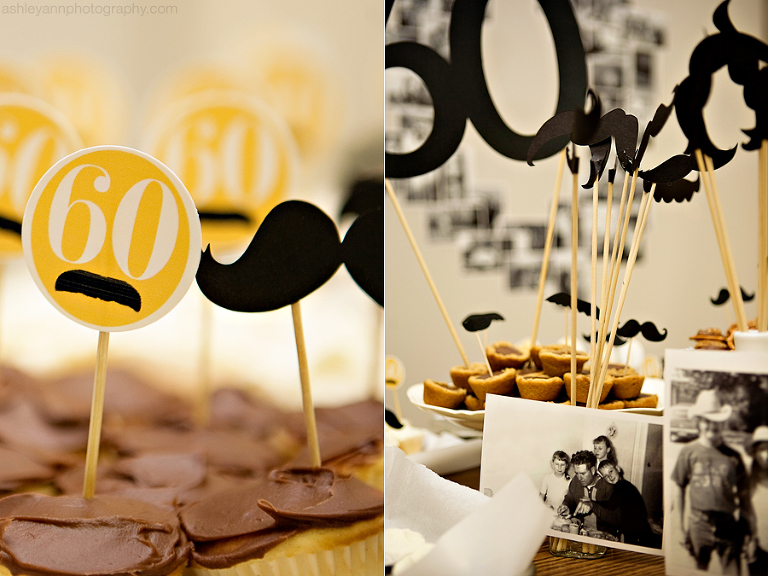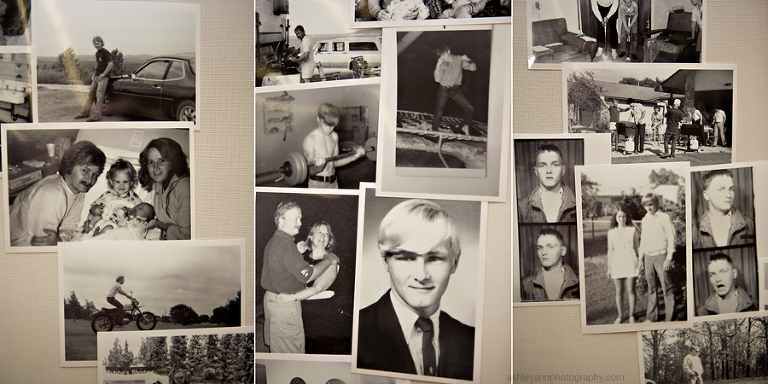 My kids…goodness I love them. If you know my husband, chances are the boys will be growing real staches very soon. Hopefully FireCracker won't.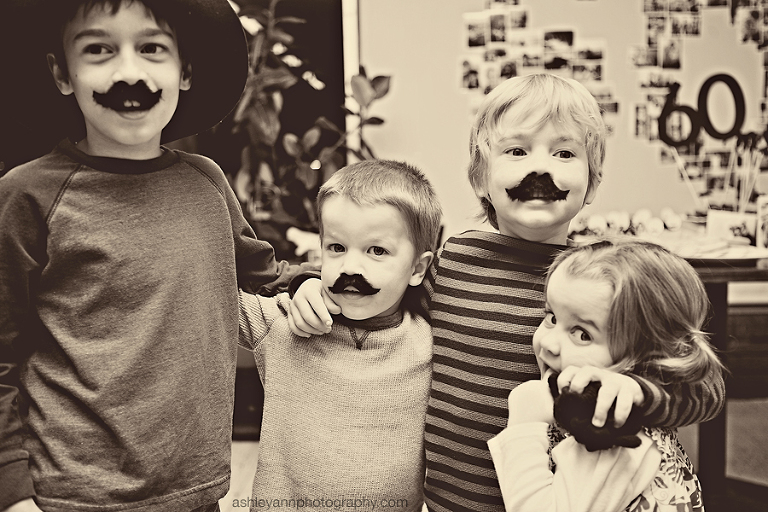 Good thing is if she does, she'll still look cute.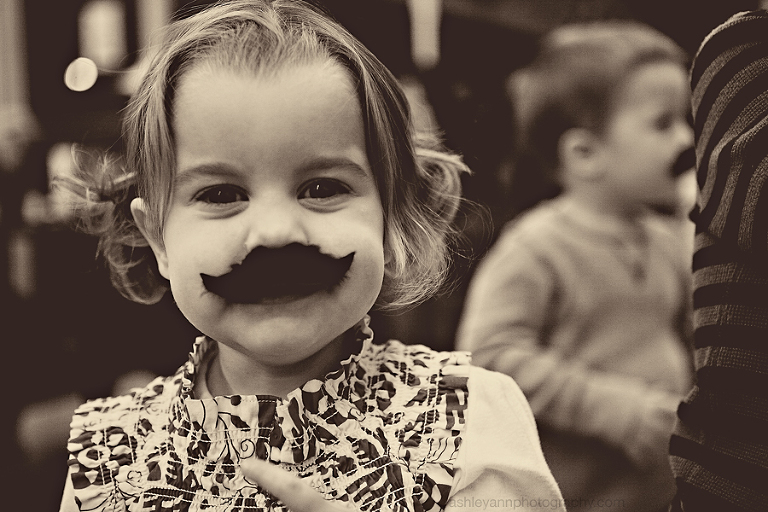 Sweet Pea was not a fan.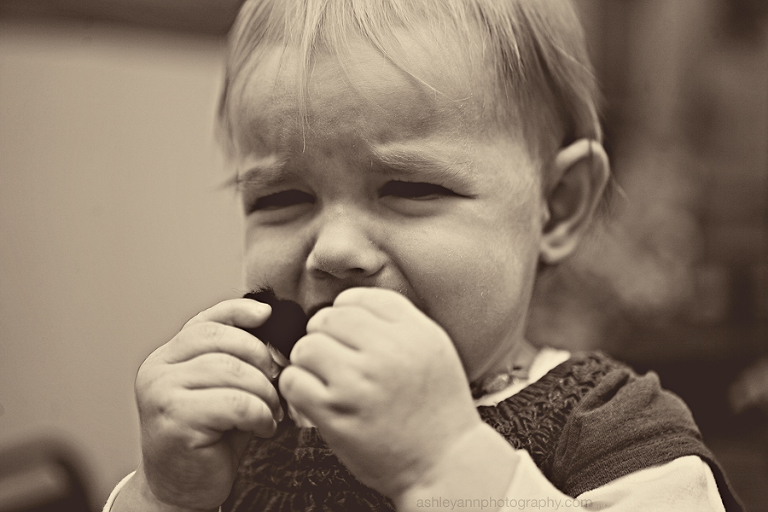 That's my grandma.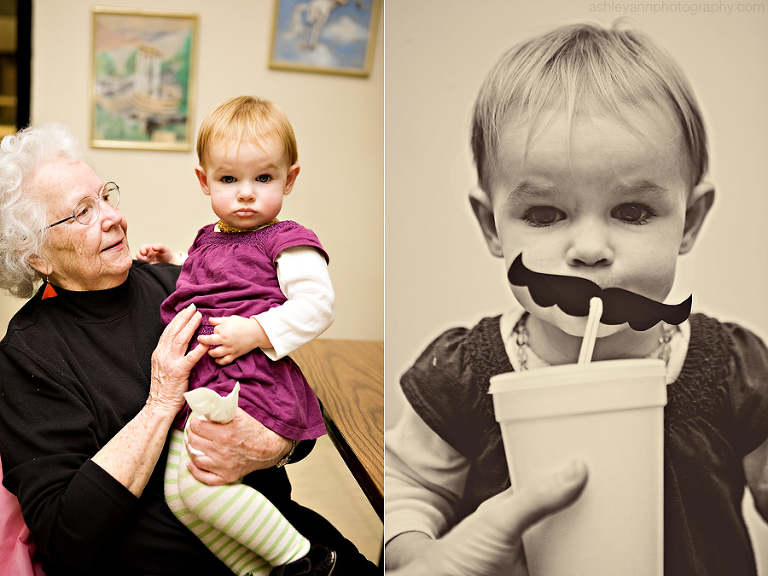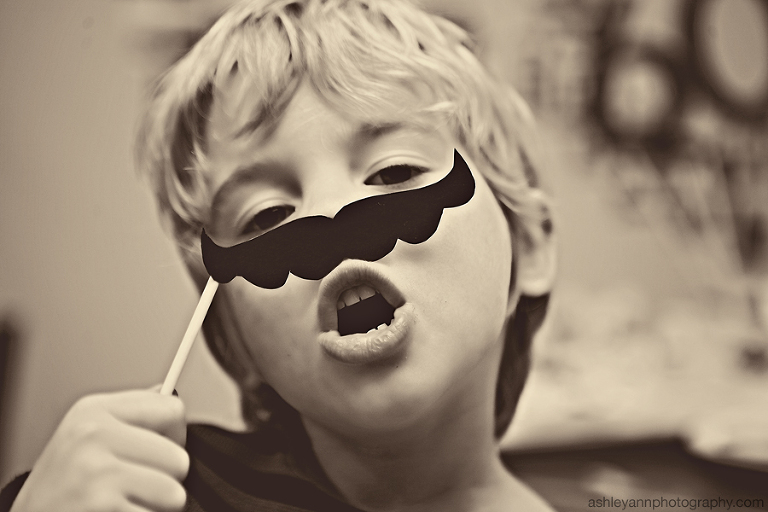 Photobooth app for iPhone. I need to get it.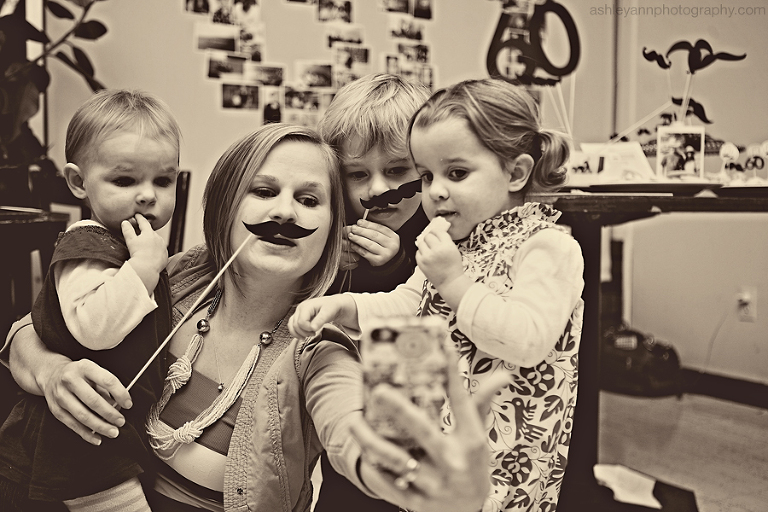 Lesley, Dad & Me.
Happy 60th Dad!