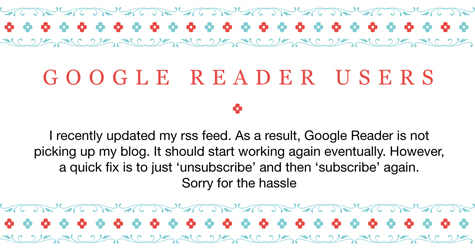 Well last night we were under a tornado watch, severe thunderstorm warning, flood warning…and had an earthquake. What? Oklahoma has always had crazy weather, but earthquakes…we've had three this week…Oklahoma doesn't have noticeable earthquakes, well I guess we do now. Now when the house shakes I won't be so sure it is just thunder!
Thanks for your comments yesterday…today's post is lacking fun pics, but hopefully helpful to many of you!
******************
Christmas is approaching, so my inbox begins getting lots of questions regarding cameras. I've been writing it out so often these days, I thought I'd just write a blog post with my recommendations. Hopefully, from here on out I can just email a link to this post! Now…you must know I have always used Canon, so my recommendations are going to be with Canon because it is what I know. I do not keep up with all the latest technology and newest camera models. This is not a comprehensive list of what is out there. There is a lot to consider when purchasing a camera.
This is just my recommendation…the kind I would email a friend's husband when he asks, "My wife wants a camera, what should I get." Take it for that.
I do recommend dslr cameras over point & shoots. These days, camera phones are getting such great images it kind of seems like double duty to carry a point & shoot and a phone with a decent camera. In my experience, you never know where photography will lead…so you want to get a camera you can grow with a bit. At the same time, a dslr is an investment. If you don't see yourself using it very often, you are probably better spending the money elsewhere. If you are used to taking your tiny point & shoot everywhere, a dslr will seem big and bulky…and maybe even cumbersome. Nonetheless, a day does not go by that I don't pick up my dslr. I'd be lost without it.

I recommend any version of the Canon Rebel. Set your budget and pick the camera model that is within your budget when you consider my lens recommendations below. If the Rebel T3i is out of your budget when you add the 50mm lens (see below), then go with the Rebel T2i and the 50mm lens. Your camera body limits you to an extent, but your lens limits you to a greater extent. I would invest more in having a great lens or two than an expensive camera body and crummy lens.
Here are some current great starter camera bodies:
Canon EOS Rebel T3
Canon EOS Rebel T2i
Canon EOS Rebel T3i
If this is your first dslr camera, I recommend getting the standard kit zoom lens that is often included. Typically it is an 18-135mm lens. I do not recommend purchasing a camera and several kit lenses, just the one. However, I do recommend that in addition to your kit lens you purchase the Canon EF 50mm f/1.8 II
. This is called a prime lens, meaning you cannot 'zoom in' and 'zoom out', you have to physically move your body. The benefit of this lens comes in the aperture setting/speed. In a very basic sense, if you like really blurry backgrounds – this lens will allow you to achieve that. It will also allow you to take pictures in lower light settings without your flash. Most kit lenses do not get near the amount of blur (aka "bokeh") or let as much light in your camera as this lens. It is about $100.00 and worth every penny.
Once you learn more about your camera and your style of shooting, you can add more lenses. Take the time to learn your camera, don't just use it like a point & shoot. Eventually you will outgrow your intro dslr, but at that point you will know specifically what you are looking for in a camera upgrade.
Canon EOS 5D
(these are a thing of the past, the new model is a Canon EOS 5D Mark II
)

Canon EF 24-70mm f/2.8L USM
– this is the lens I use 90% of the time. It gives me great aperture settings, but also works for wide angle and portraits.
Canon EF 85mm f/1.8 USM
– my favorite portrait lens
Canon EF 50mm f1.4 USM
Canon EF 70-200mm f/2.8L II IS USM
– great for low light when you need to zoom. Also great for making use of a f/2.8 setting and a zoom…that is why it is so pricey
If you are interested in purchasing an external flash, click here for a post I wrote last year on that topic.
I do typically recommend that you stick with Canon or Nikon. Both brands have been in the dslr market for a number of years. Though other companies are emerging with great dslr cameras, Canon & Nikon are the most established. If you think you will want to continue to add lenses and change camera bodies, both Canon and Nikon have numerous options that work within their brand seamlessly. Again, if you have another brand…don't fret. Many other brands are developing top of line cameras,  I am just most familiar and comfortable with recommending Canon and Nikon.
Here are the Nikon cameras I have heard great things about:
Nikon D3000
Nikon D3100
Nikon D90
Nikon D7000 16.2MP

And, just to mention it, the Nov/Dec SnapShop registration will close on Saturday. I do believe if you own a dslr, you should know how to use it!
Melissa, of ISLY, is celebrating the 4th birthday of her blog. In celebration she is hosting a giveaway for a spot in the Nov/Dec course right now.  The course runs Nov. 13th – Dec. 11th (and extra week long for Thanksgiving). You have until Nov. 12th to enter.

I am selling gift certificates for 2012 SnapShop workshops in case you or someone you know would like to receive that as a gift this Christmas. Click here to find out more about my intro to photography online workshops, SnapShops.
********************
If you have a camera model not mentioned that you are really pleased with, feel free to share it in the comments.