Soon I have to get my tripod out of the closet, and attempt some family shots to include in the massive amount of paperwork needed for our adoption. Last April, I got to take some family pictures for friends on their own adoption journey. I never posted any from that time because about 2 hours after we took these, I was on the way to urgent care with FireCracker…and then in the hospital. It was the first time we had them over for dinner.  They got a front row seat to crazy in our house. Thankfully, with 4 boys of their own, asking them to leave, so I could go to Urgent Care wasn't quite as bad.
Meet the Parkers. A family of 6…soon to be 7.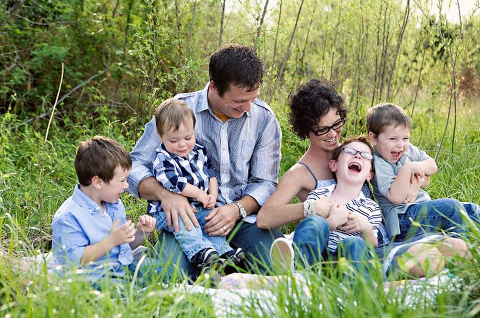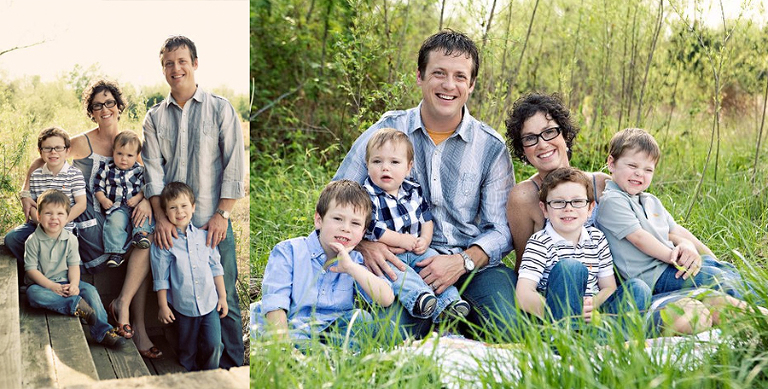 There is a point in sharing those pictures. Jaime has an etsy store with all kinds of vintage finds. When I mentioned I was searching for a printer's tray to store Legos…she called and had one for me. The boys were pretty excited about seeing it hanging on the wall. Who knew getting kids excited about organization could be so cute & easy! This idea is from MondoCherry.
FireCracker is a tough little girl…but it is NOT because she has big brothers picking on her. She is constantly in their business. When her oldest brother wouldn't let her comb his hair and put in barrettes, she tried pulling him across the room with her teeth. "FireCracker."

I try not to let too much get under my skin. However, amputated Legomen DRIVE ME CRAZY!!!
Why must my kids remove their tiny hands and arms?
While we were playing I kept smelling an awful odor. I looked all over thinking maybe someone brought something dead into the house. Then, I realized it was my 5 year old's feet. The smell filled the whole room. Mrs. Gates….I am so, so sorry if that stinky odor is filling up your classroom. I promise to find mini odor eaters for his shoes.

Monkey See. Monkey Do.

This is my favorite most recent photo. It is one I will look back on in years to come with fondness. This is the story of my days right now. I wonder if in 10 years when I look back on it – will it still make me tired just looking at it!


Sponsor Giveaway Day here tomorrow!
Another SnapShop giveaway going on over on The Anderson Crew