Have you ever used etching cream on glass? I hadn't until this weekend, when I made this…..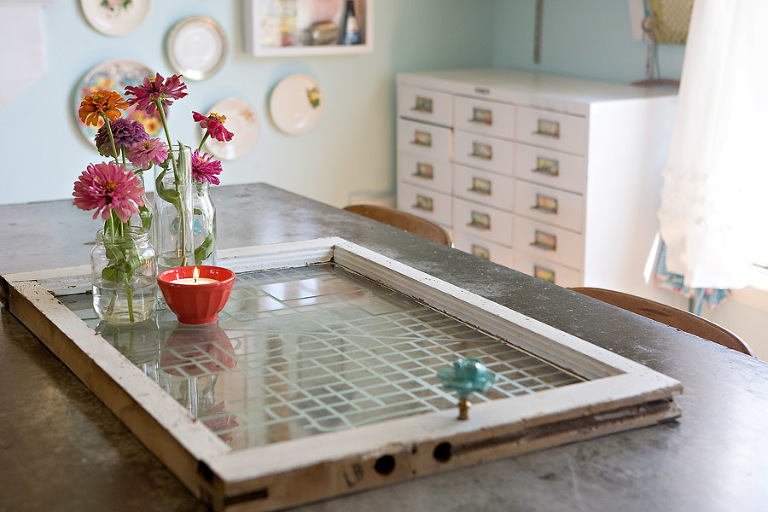 It has the road grid of our little area of town. You can see our current house and our old house…it is unexpected on a window. The full tutorial and more details can be found on Design*Sponge today. It was so fun to make and there are so many ways to customize it for personal taste. After I took the photos for D*S, little miss came to the table and helped herself to the sand.
While she made a mess with my latest project her brothers were doing their normal wrestling in the background.

And I am reminded why I only have sand & candles out for a photo, and then it is back to real life. Off to go clean little messes.