You know I love being a mom (at least I sure hope you can pick that up reading this blog).  Kids – all kids – are so unique and special. My kids know they are loved and cherished. They are secure and don't question anything regarding their basic needs. I think of this reality often….because I often think of the kids that have a different reality. When I was growing up there was a wonderful woman in my church who was a foster parent. She was my first exposure to foster care and the knowledge that kids didn't get to grow up with loving parents like I did. Being exposed to that as a child changed my life.  I recently came across the 111project.org in Oklahoma. It is a great solution for a realistic way to provide homes for those in Oklahoma's foster care system. It is exciting to see passion growing for finding real solutions to real problems regarding foster care. I am very confident that one day Chris and I will be foster parents….it is really just a matter of time.
Every child should know they are a miracle. It haunts and breaks me to think of kids right here in my town and across this globe that will never know love. It is a devastating reality. Sometimes it can be easy just not to think about 'those' kids. It can be easy not wrestle with things outside of our comfort and have to deal with what you feel as result. But the easy way in most life is usually the least rewarding….and least exciting for that matter.
Foster care…adoption…orphan trusts….child sponsorship…..respite care….supporting those that adopt…..
SO MANY WAYS TO MAKE SURE A CHILD KNOWS LOVE.
Last year I shared about my friend Angie that was selling gorgeous headbands and bags to raise money for her adoption. You know what, she is headed to China to get her little girl less than two weeks! They have a beautiful story and my family will forever be changed because they were willing to share it. I CAN NOT wait to see Emery in her arms! On a totally unrelated note, if you have boys that aren't in the baby stage anymore you have to read this post about her Smash Party….I was laughing out loud reading it. So very true. It could be one of my most favorite blog posts ever…only because I relate so well!
Angie led me to Nicole & Katie. I was daily checking photographer Nicole Renee's family blog while she was in China meeting her daughter and preparing to bring her home.  Aren't the best stories the real life ones!  Can you believe how gorgeous Brooklyn is? What an incredible gift she must be to her parents!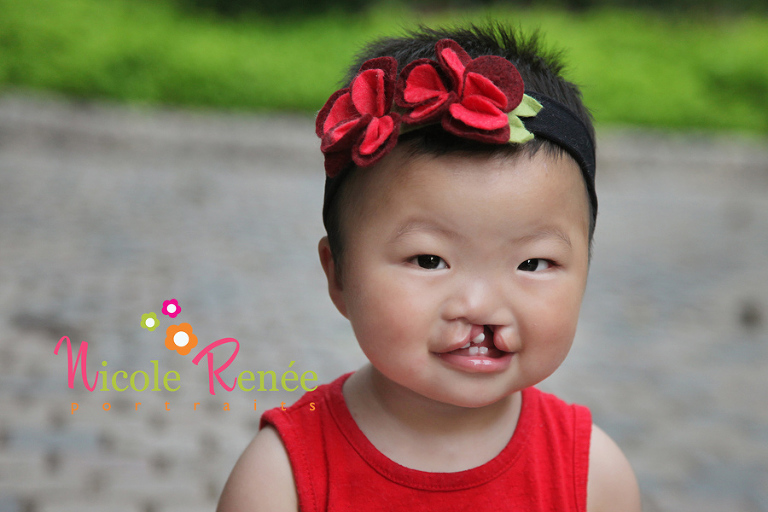 And then there is Kate….Katie is in the starting stages of her adoption of a little girl in the Congo. She is giving away an iPad2 to raise funds for their adoption (those are so hard to get….Chris stood in line several days to score me one). You can read on her blog how to enter…and how cute is her family!
Earlier this year I shared about a new friend I met during the craft weekend at Meg's. I remember sitting in the back of a van learning all about Amy and her family. She's the NASA all-star that sent me the Astronaut Legos! She shared about her amazing son Ben. If you visit her blog you'll see how Ben lights up the whole space. Ben is an incredible kid…and he has Down syndrome. Amy began looking around Reece's Rainbow – part of Reece's Rainbow's mission is "to rescue orphans with Down syndrome through the gift of adoption".  It didn't take long before Amy's family began the process to welcome another son into their family. They are working hard at bringing little Davis home…. meet Davis: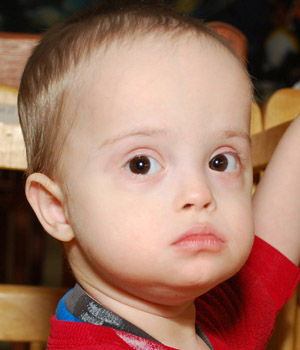 A big brown eyed cutie, he lives in Ukraine right now.  But he's got a big brother in America who also has Down Syndrome….and those two boys need to be together. Their mommy needs Davis in her arms! Amy is hosting a HUGE giveaway on her blog right now (iPad2, $100.00 Amazon card, etc.). Go learn about the Jupins, about Davis, about the prizes and how you can help bring Davis home!
About two years ago I shared a little session I did with my good friends Robert & Rachel. They were getting their family book together for a domestic adoption. Since that time they've added two handsome boys to their family. Not only have they gained two sons, through open adoptions they have been given an incredible gift to have healthy relationships with the strong women that gave life to their boys. This is Rachel and her youngest son (yeah, she's gorgeous).
So, yeah, we can make a difference. Maybe it is opening your home to a child currently in the foster care system. Maybe it is looking beyond what a medical form says and finding your child waiting in another country. Maybe it is being the answer to the heart cry of a birth mom in your town. Maybe it is supporting someone else on an adoption journey. Maybe it is advocacy and raising awareness. Maybe it is babysitting for those foster care parents you met the other day or playing a game of basketball at a nearby DHS shelter. You can make a difference. I can make a difference. And really….why wouldn't we?
Because every child deserves to know love & security.