Did you know my boys love to craft and create art projects?
They love bright rainbow colors like Meg.
They beg me to do craft projects every week.
When I show them ideas on blogs or in magazines they can't wait to try them.
Most days we sit around the picnic table laughing and creating together.
It is bliss.
************

Pretty much NO to all of that. I beg my boys to craft with me. Goodness I beg them just to sit down half the time…forget sitting and creating. I had hoped to do fun artsy projects with them, but each idea I had they shot down. Finally, I gave up and said "do you want to make awesome swords?" There was a resounding "YES!!!". At 8:30am I took 4 kids to Lowes to get our supplies. I'm sure the other customers in the plumbing department were curious about the mom that let 2 boys hold 8ft long pvc pipe, but they were excited so I went with it.
I did not come up with this tutorial. Chris used to make these as a boy (quite honestly I do recall him and his friends with them in high school. Yes, he knows it was dorky). The concept is simple…cut pvc pipe to make a sword, wrap it in the pipe foam things (how's that for technical terms) and then tape it all together with duct tape.

First I cut my pipe to size: 1 long piece and 3 smaller ones. It would be easier to cut with a table saw, but with 4 little ones running around it is better for me to just use a hand saw. Next you connect all the pieces. Chris suggested gluing it but my kids were impatient so I didn't. I'm guessing we'll end up having to take them apart and glue them later.

Next we wrapped the sword part in the foam. I'll probably buy some more larger foam to wrap around it to create extra padding later. Again, impatient kids. Next I wrapped everything in duct tape. If you had different kinds of duct tape on hand then you could make them all sorts of colors.

I made the rule the swords must stay outside and cannot touch any part of someone else's body.
Swords can hit swords, grass, rocks, etc….not siblings 🙂

This just sums up my daughter….rocking a pink T-Rex dress & swinging HER sword the way her brothers taught her.

Since my boys won't craft with me I am dreaming of September when I get to craft with Meg and about 10 other ladies! Have you heard about Meg's craft weekend? I'll be there…I'm calling myself Meg's Crafting Slave…on hand to assist and help in whatever way I can. I really can't wait. It is going to be such a fun weekend. There are only 10 spots available and they go up for grabs on Monday morning. You can find out all the details on Meg's Craft Weekend Blog!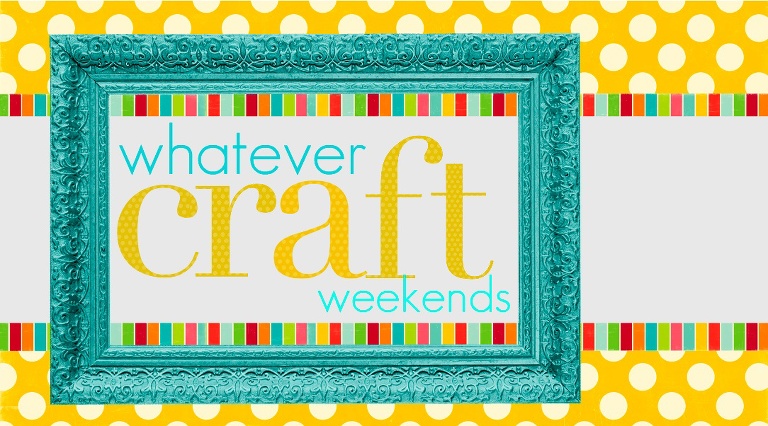 **************