***I have limited internet access right now. The giveaway winners will be announced by Monday.****
Last week I got an email (and a few blog comments) saying that something I made was featured on The Today Show. What? Are you kidding? It was in the middle of family festivities, but as soon as I could sneak away to watch the clip online I did.
Do you remember this project I did for Design*Sponge?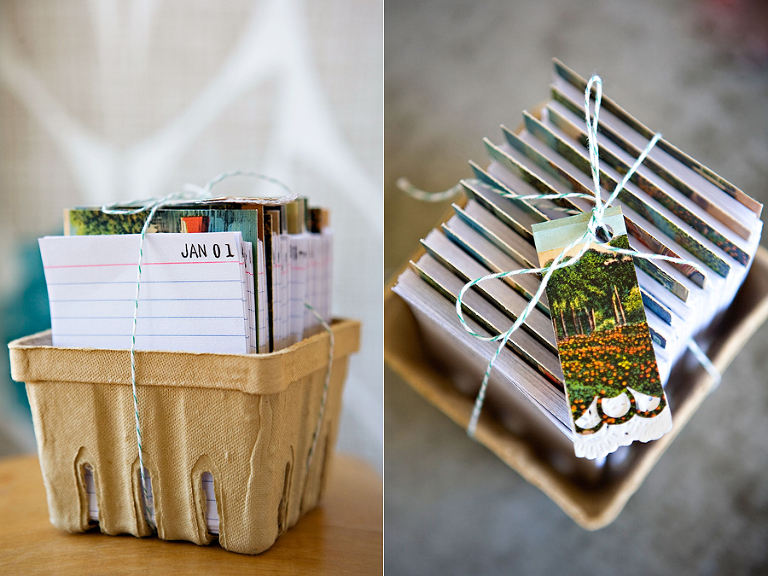 Ummm….there it is on The Today Show!!!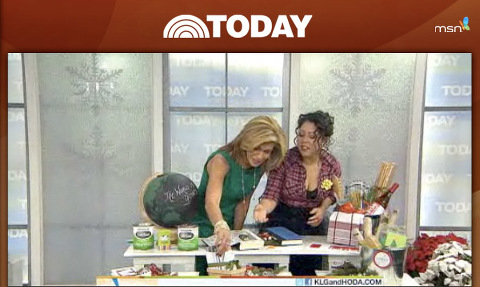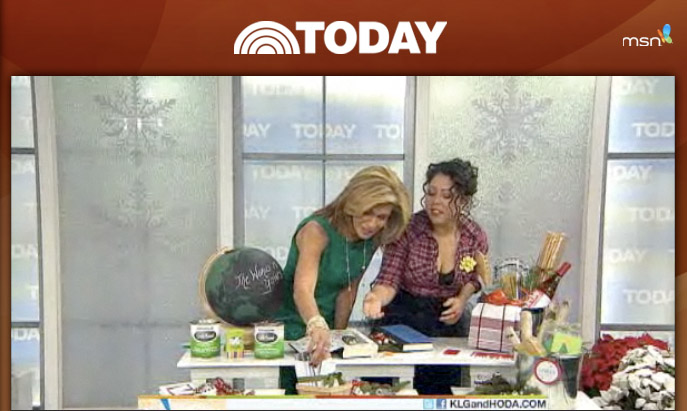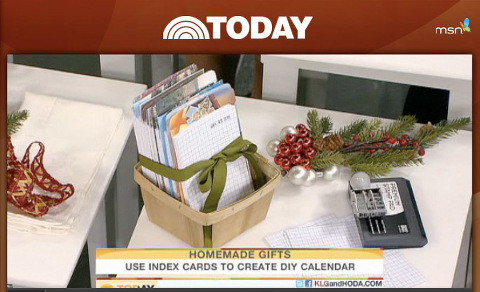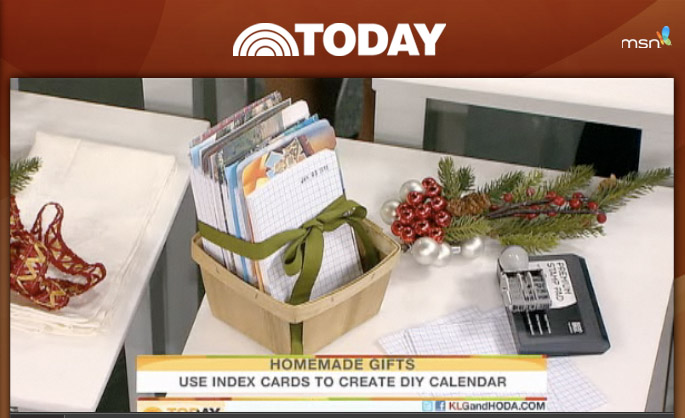 I wasn't sure how to even respond to finding that out. So very wild. There was no credit given to Design*Sponge or to me which was a bit of a bummer since they obviously didn't take the concept and make it their own…just copied mine. I'm not going to go into details, but the whole thing was not the Today Show's fault. Honestly it really didn't get under my skin too much. The reality is I have no aspirations for a career in the diy/craft world. I am beyond honored that I get to contribute to Design*Sponge and be a part of such an incredible collection of creativity. However, I am doing exactly what I want to be doing right now.
Shortly after I got the crazy news about The Today Show I got an email from my new friend Betsy of Elizabeth St.. She shared with me how seeing me go out on a limb to give handmade gifts this year inspired her to do the same. THEN she attached some photos of a few of the gifts she gave. I asked her permission to share them with you here because I know you'll love them and they'll inspire you too….and she posted a tutorial for the pillows yesterday. I would have been over the moon to get one of these!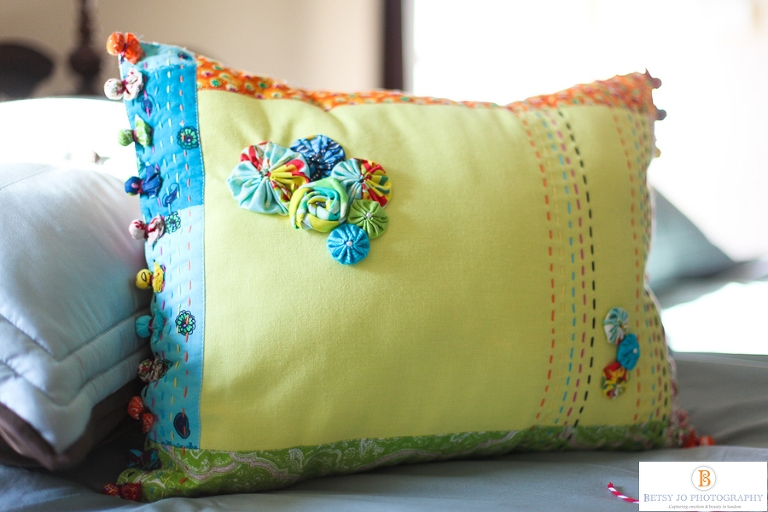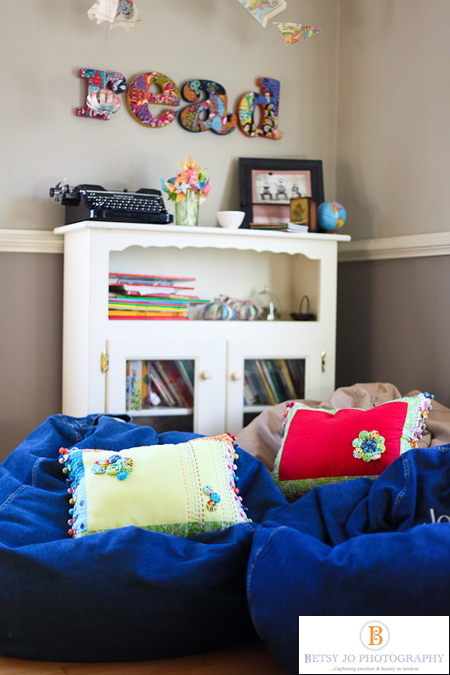 I love the dandelion painting. Now I wish I could ask everyone I painted dishes for to give them back to me and let me start over.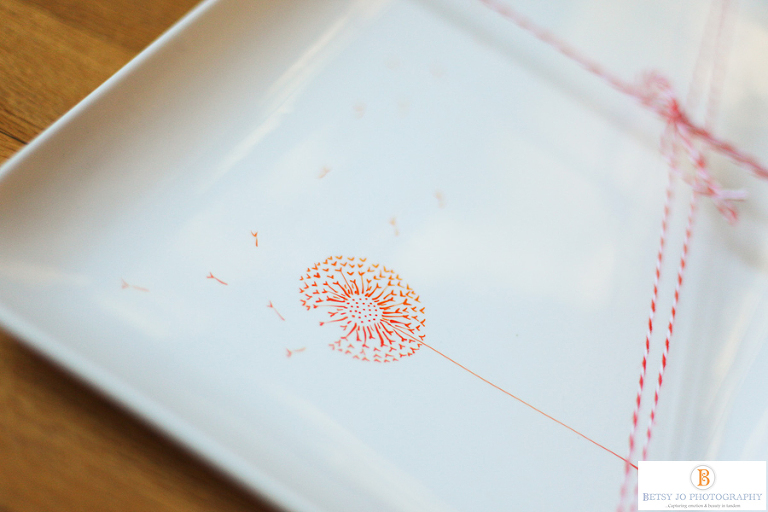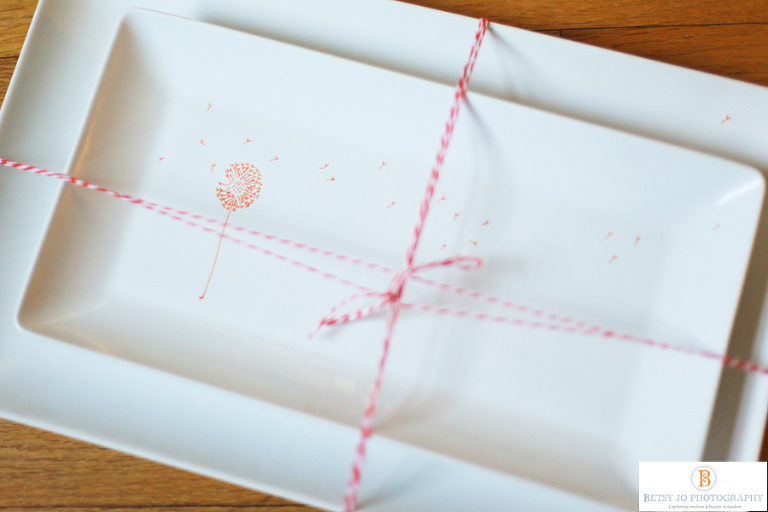 So many of you have also shared photos on my Facebook page of things you have made from inspiration you found here. I haven't had the chance to comment on all of them – yet. I share projects here because I really like to boss people around. Really, I do. I am the oldest kid. A tutorial in the most basic sense is a list of detailed instructions given to someone else. I find great joy in making tutorials because I really like to tell people what I think they should do! 🙂
On a serious note, I like to create and share those creative endeavors for lots of reasons. The Today Show (with or without credit) is cool – obviously it is cool, but hearing that some odd thing I come up inspires others to create something beautiful is a lot more rewarding for me.
***********************************************************
And on a side note for those interested….
Rambling Renovators is doing a 'Blog Tour' this week. They are introducing their favourite blogs and linking to favourite posts. It is a fun way to get a glimpse at new blogs. Mine is among those featured today. Most of the blogs featured are design related…and then there is random me. I'm grateful to be among them.

Most of you know I am also a contributor to Design Aglow. If you are a photographer or love playing with Photoshop, Design Aglow has tons of resources for you. Right now the annual sale is going on. When purchasing enter the coupon code happy2011 at the end of your purchase and get 15% off everything!