I really love traditions. There is something extra special about the things you only do once a year. As a mom I am enjoying how different the same traditions are each year. We do a lot of things this time of year that we don't do at any other time. We search for our Christmas tree, we write notes in our stockings, we sleep under the Christmas tree on Christmas Eve Eve (yes that is the night before Christmas Eve)…and numerous more. This time of year I want to be sure I am giving my kids the gift of traditions…special little things we do to celebrate Christmas as a family. One of our traditions just for the sake of fun (and sugar highs) is making gingerbread houses – or at least our version.
When I only had one kid that was able to decorate a gingerbread house I would buy the kits from the store for $10.00. Well these days if I were going to spend $40.00 I'd rather it be on a bunch of these instead of gingerbread house kits! So we go for a cheaper version – graham cracker houses. The first round of our houses this year I couldn't remember what I did last year to make the houses more stable. Then I remembered HOT GLUE!
Photo Tip: When you want to photograph young kids doing an indoor activity get everything set up before they come to the table. I got all the decorations in bowls, made the houses, set up the table for decorating before I even told the kids what we were doing. I also got my camera settings ready before they came to the table. This will help you be prepared to capture pictures instead of managing chaos.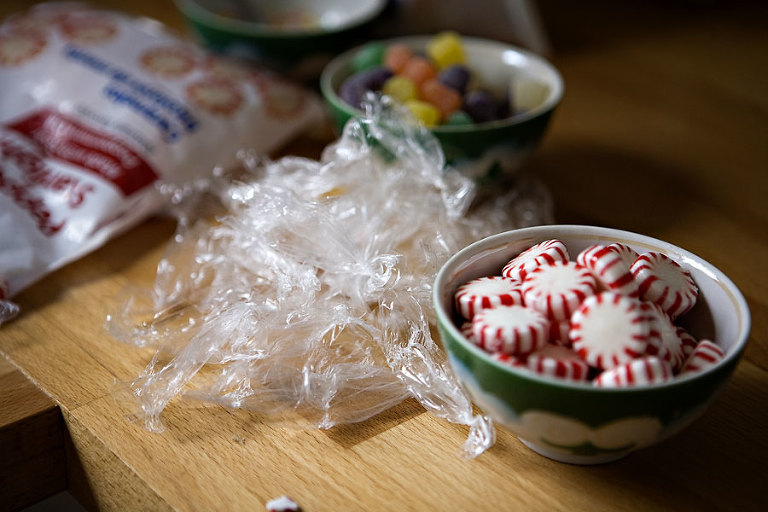 When doing your prep work it is best if your toddler daughter cannot climb up to the table and attempt to steal the decorations.
My secret graham cracker house weapon…hot glue. Just glue those little crackers together and you have stable homes for all your sugary decorations. It sure beats trying to keep frosted houses in one piece when decorating. It also provides a great reason why your kids cannot eat their creations.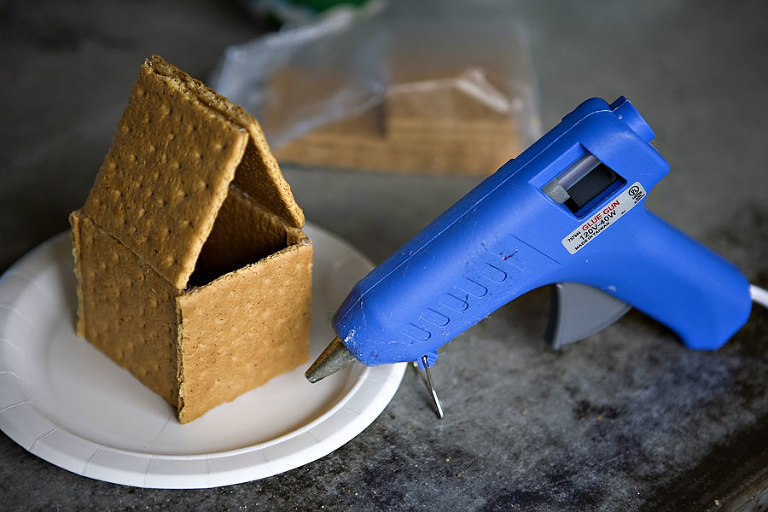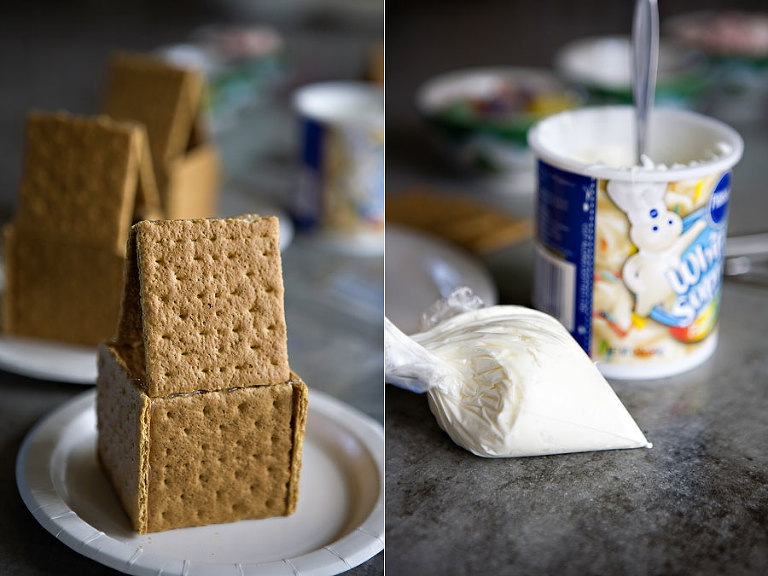 I gave her a mini-house with frosting and attempted to get her to decorate it. Her 2 year old brother did it when he was her age. She, obviously, was not interested in decorating the frosting.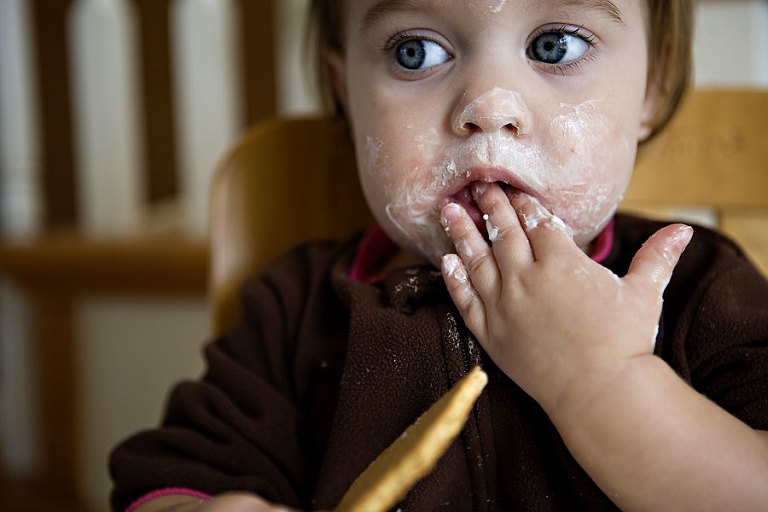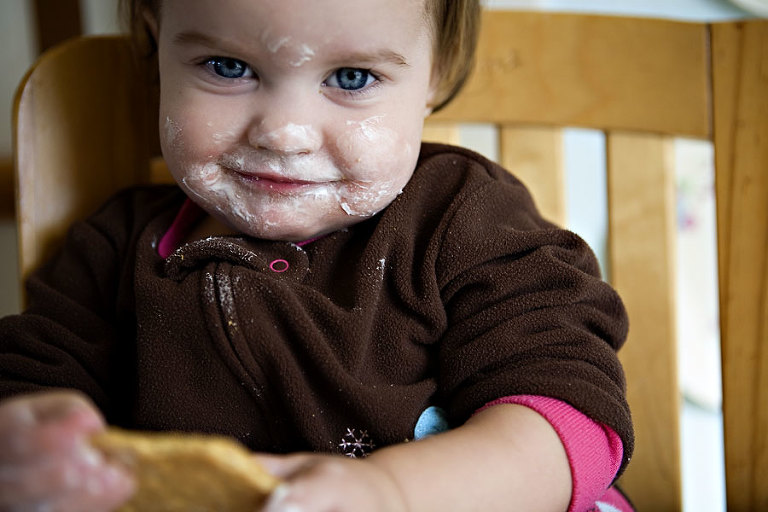 Decorate. Eat. Decorate. Eat. Decorate. Eat.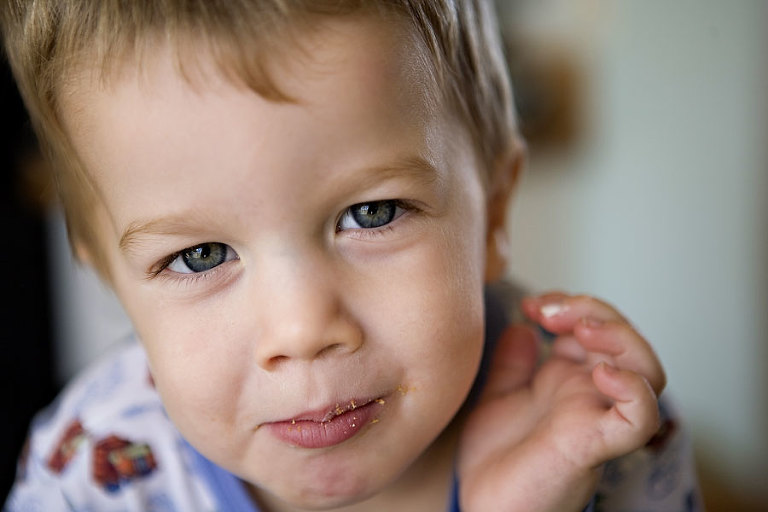 This is one of those activities that I kind of would prefer to do by myself, but my kids won't let me. I wonder if I could convince Chris to do a graham cracker house decorating night as a date…not sure he'd be as excited about it as I would be.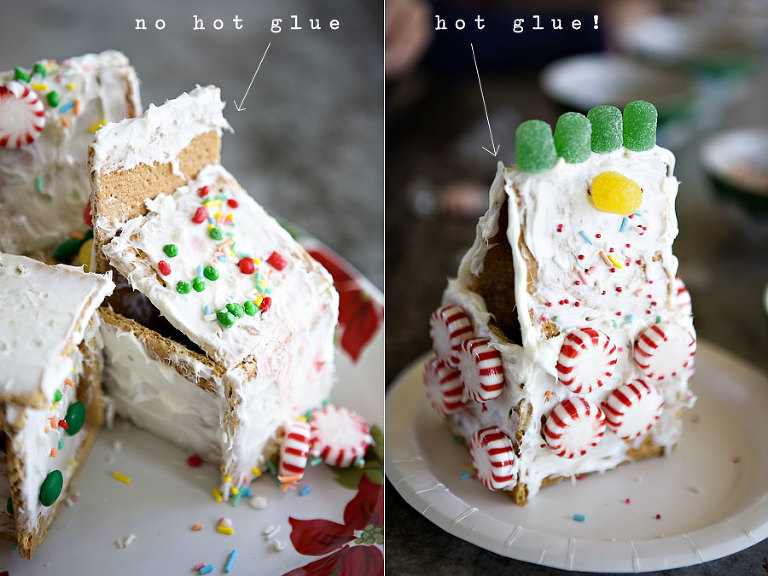 If you are wondering if my kids are still in their pjs for this….yes, they are. The best light in my kitchen is in the morning….and I wanted pictures. No sense in putting clothes on them before they made a grand sticky mess!