A little while back Amanda asked what I enjoy most about having a girl after three boys. I have thought about that question a lot since she asked it. There is so much I love about my daughter, but it is hard to clearly know what is related to the fact that she is a girl and not a boy. When I first found out she was a girl I was completely overwhelmed with all the girl stuff out there. I did have a mini panic attack in the baby girl section of Target. I considered myself a 'boy mom'. I would have been overjoyed to have another boy.  So now a year and half in I find myself making felt flowers and ruffly bags. I've transitioned pretty well I think.
My daughter is fully immersed in boy world…she doesn't know anything but shirtless, sword swinging, loud brothers. They are her world.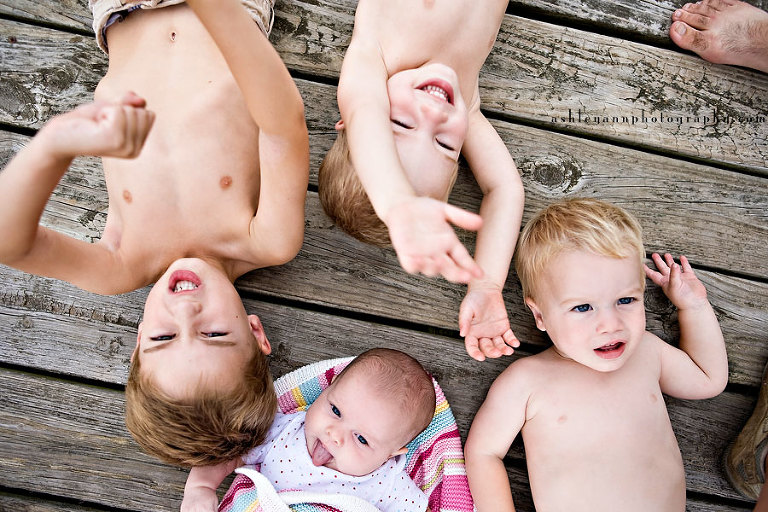 Though her interests are more in cars and weapons…she loves to wear a tutu. I love that the boys encourage her when she does 'girly' stuff. They constantly tell her how beautiful she is and like to carry her around (when she will let them). It is important to me that they edify her in her differences and not make fun of 'gross girly' stuff'. So I guess one of my favorite things about having a girl after 3 boys is watching how my boys relate to their baby sister.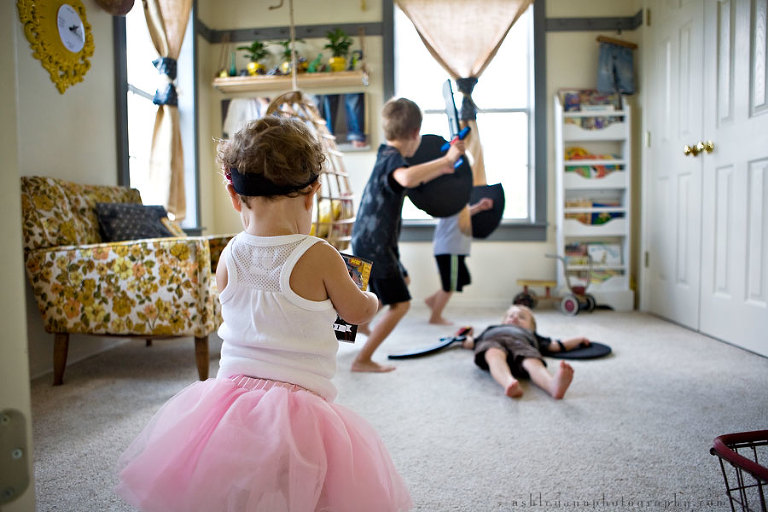 I also love how her world is her brothers. She can hold her own with them. Tough has never been so cute.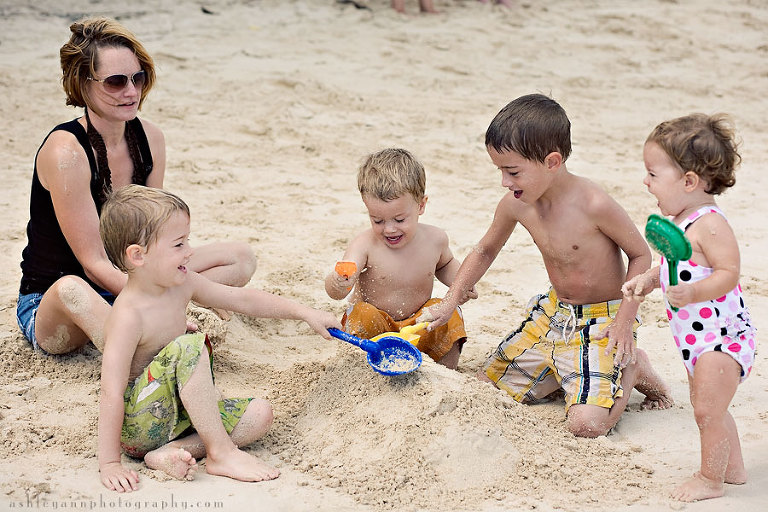 Another one of my favorite things about having a girl after 3 boys is watching her follow their lead. She is fearless, agressive, and bold. There isn't much dainty and soft about her personality. Her theme song is "Anything you can do I can do better. I can do anything better than you."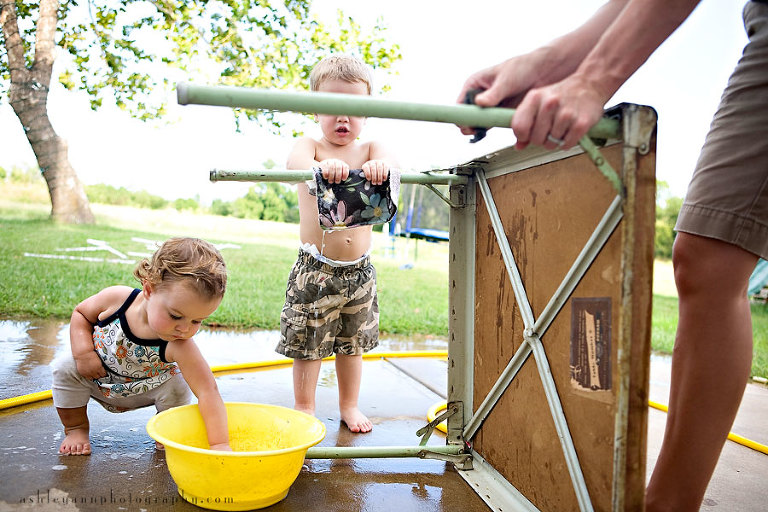 My oldest adores her and puts up with her bossing her way around him. She likes to be close to him.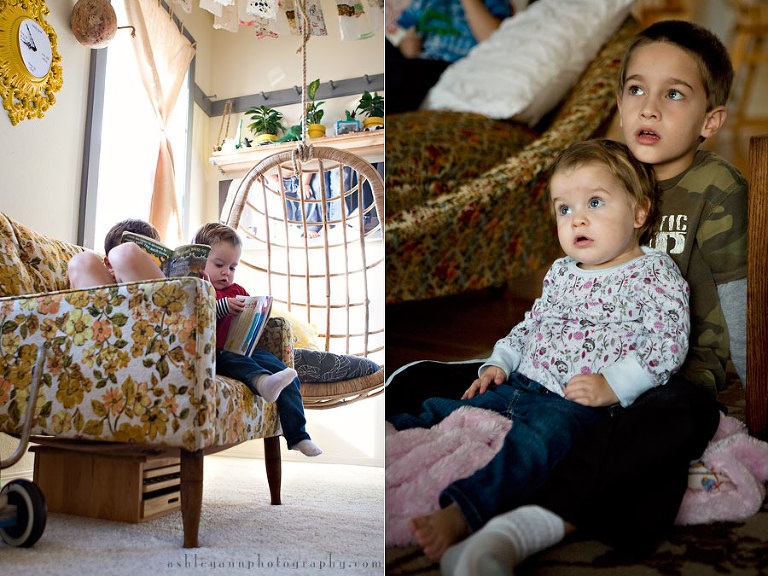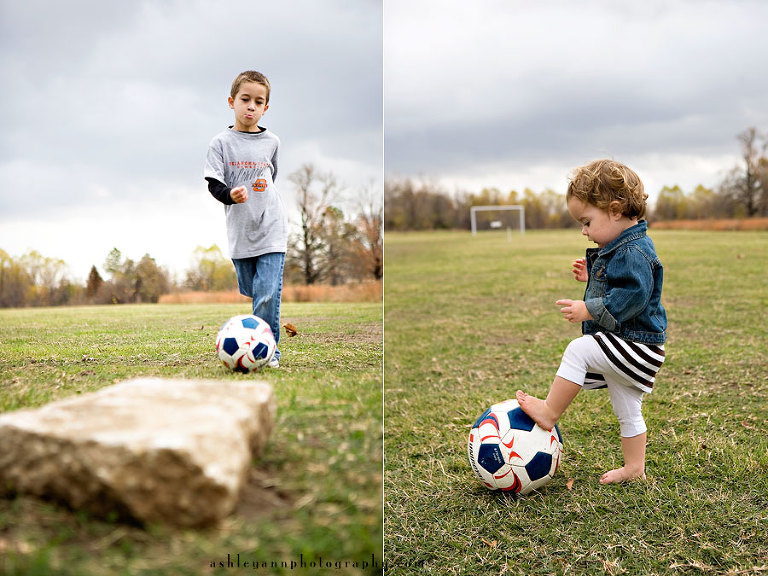 She is always watching…always trying…sometimes crashing. Nothing cautious about her.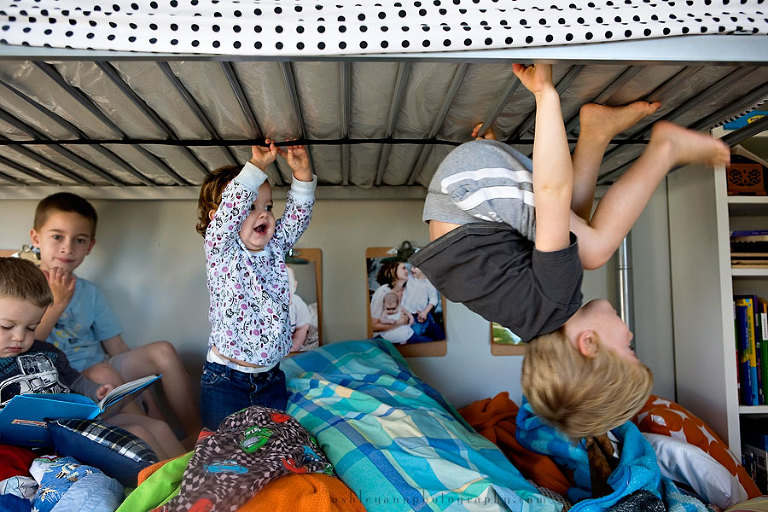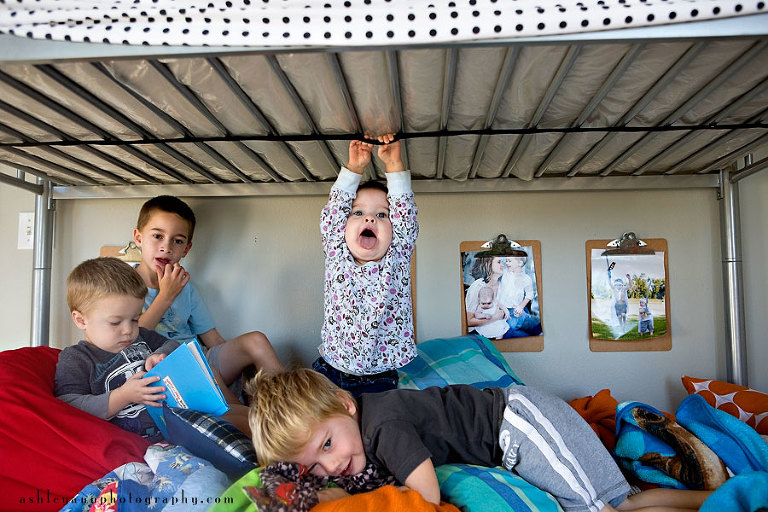 She loves her brothers. She loves to do what they are doing. She loves to destroy what they make.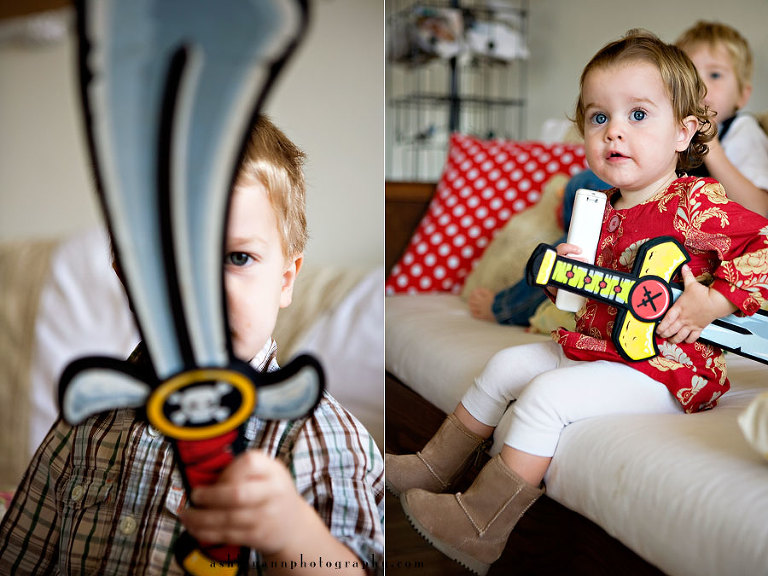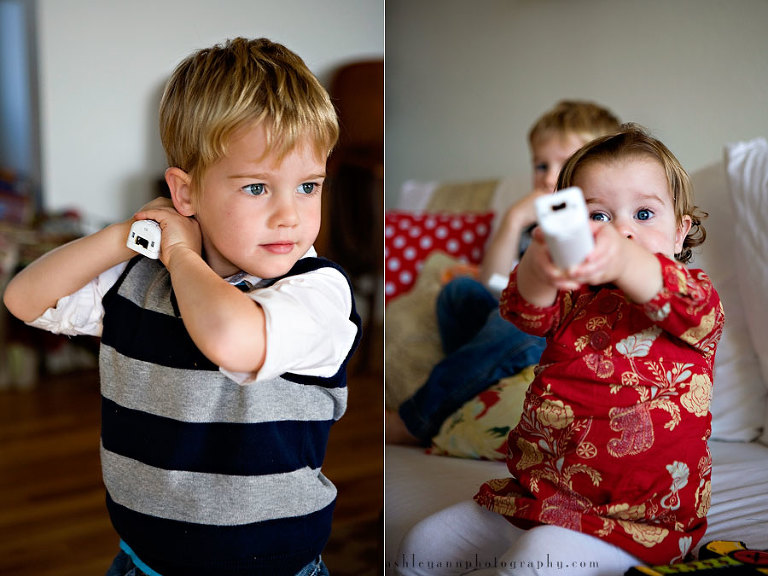 So I guess my favorite thing about having a daughter after 3 boys is seeing how my boys treat her differently than they treat eachother and how that impacts her. The biggest influences in her life right now are her brothers. It is pretty awesome. I'm pretty sure she is going to enjoy her relationships with each of them as she grows.