Thank you for comments on my post about goals. To clarify…I wasn't worried about posting it because I thought it would reveal I am normal….I was worried it could be taken the opposite. To my relief, you saw the real me in it.  Thank you. As stated last week, my goal was to get shelves up for my craft supplies. Goal accomplished….and finally a reveal of my craft cabinet makeover!
I found it tucked in a big storage barn. It was sticky, dirty and ugly….but perfectly beautiful to me. A little paint and a lot of work later…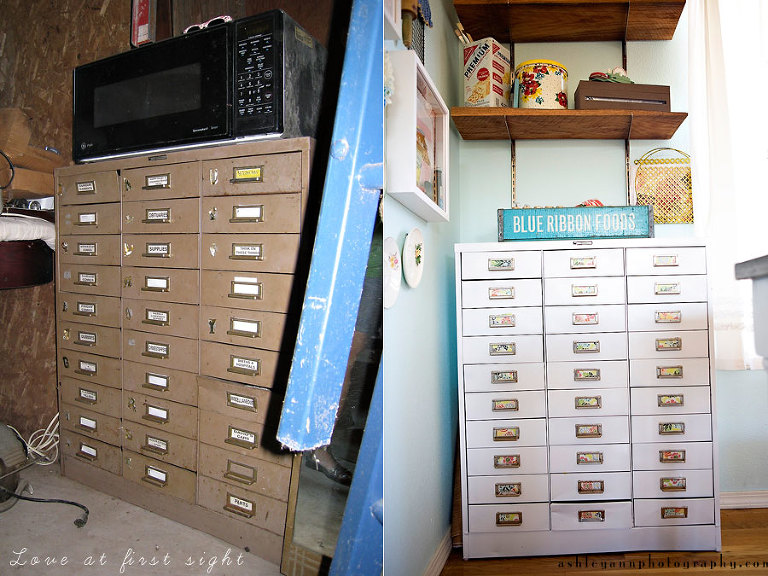 The process involved:
1. Deep cleaning with soapy water. Scrubbing with steel wool.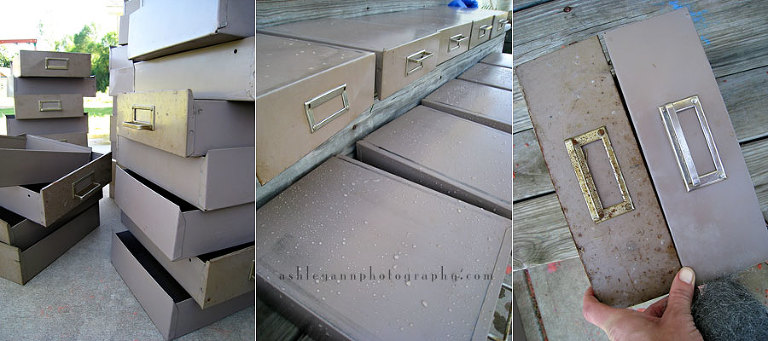 2. Taping all those little handles. I did not tape the inside label area of the handles…just put scrapbooking paper in to cover the old paint.
3. Spray painting a primer meant for rust and metal.
4. Spray painting with glossy white spray paint…made for metal. I usually buy the cheapest spray paint, I got the more expensive stuff this time. No chipping so far.
The Blue Ribbon Foods box on top of the cabinet is supplies for the current projects I have going on….lots of paint….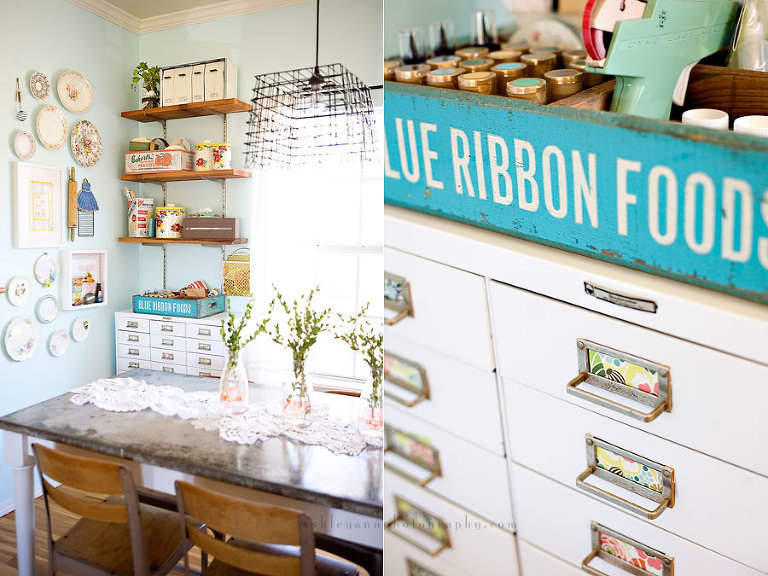 30 drawers…they are basically all full.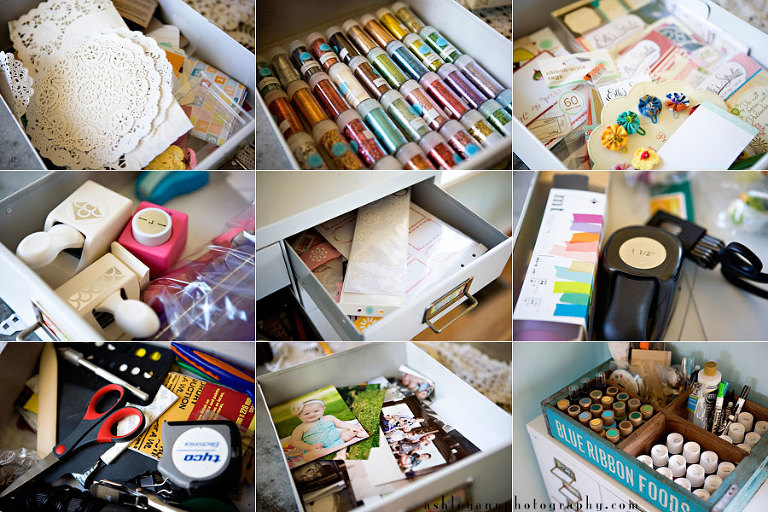 Above the cabinet I needed somewhere to store things that would not fit in the drawers. Since this is in my kitchen I didn't want it to look like an art station. I've been collecting random vintage kitchen things for a while not knowing where I would use them. Now they are perfectly displayed and put to good storage use. Some of the places I found items are Southern Hospitality, The Hitching Post, Bellalulu, and Lovies. I also have my flower pins from FosterKade Designs & Made4Adoption on display. They are beautiful and remind me to pray for children waiting for families and the families waiting for those children.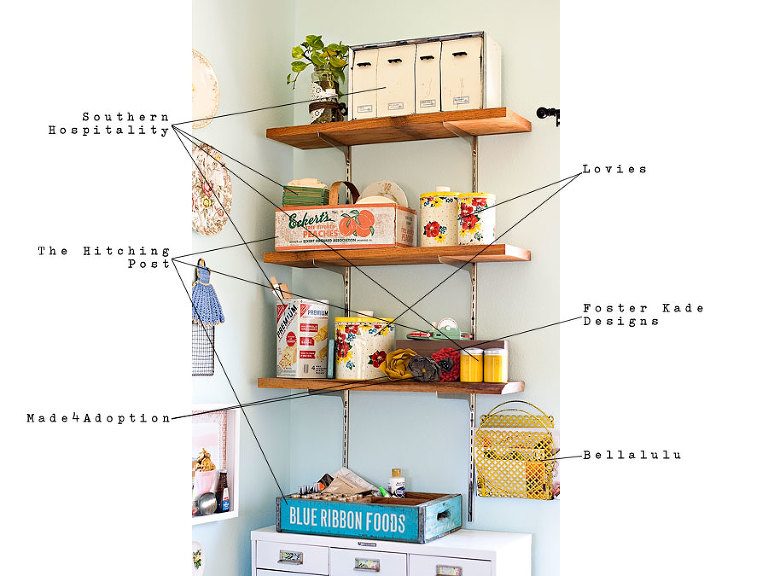 Last month I mentioned that when I was working on the sponsor introductions I decided to purchase an item instead of sharing it with you…it was the 3 floral canisters from Lovies. I needed something to hold glues and wanted it to be red, yellow and blue. Perfect. All the canisters, salt & pepper shakers, boxes, and tins hold some type of crafting supply.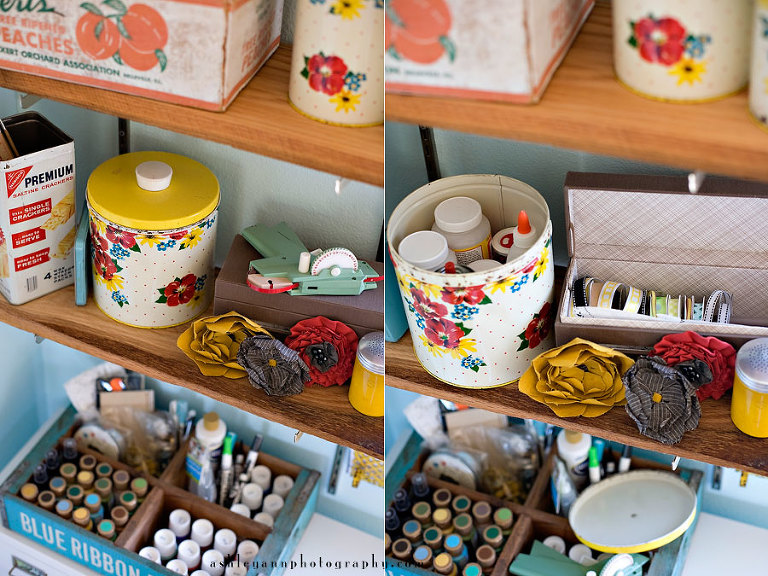 Looking at these pictures makes me want to have a day alone in my kitchen to be creative. Just in case anyone is wondering, I slowly acquire supplies. I watch for deals and stick to things that catch my eye. I purchase a lot of small items and a little at a time. It is so nice to have it all organized and in one spot. Now if I could only find some quiet to dive into all those drawers!
While I was taking pictures of what appears to be a bright & happy place to create -the following was happening around me.
She was not happy I kept telling her "no" when she opened a drawer. I could put yardsticks through the handles to end the battle she and I have, but after that much work to make it cute I don't want to slide yardsticks in it…and I open those drawers several times a day. It may kill me in the process, but she is just going to have to learn to stay out.
I don't kid when I say my house is one constant sword fight….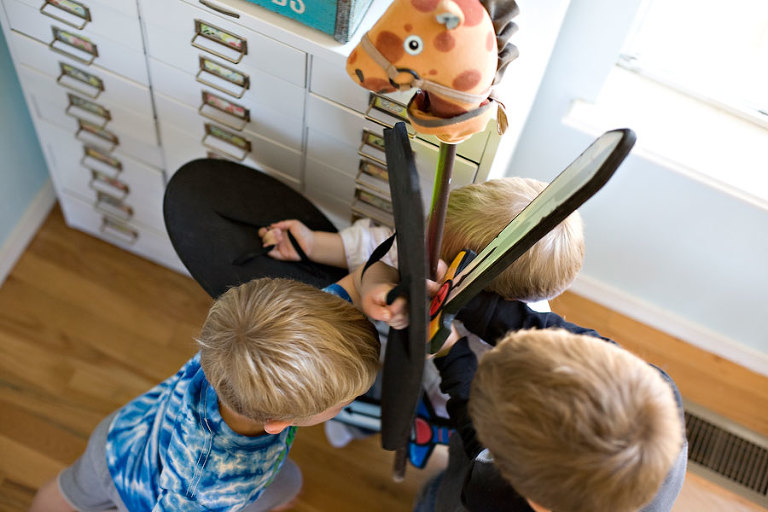 So there it is my lovely crafting area…it makes me happy.