UPDATE: CONTEST IS NOW CLOSED.
So real quick I'll answer your questions from yesterday…the family pictures were taken inside at night with a flash. The color versions are horrible, but I didn't care. The white backdrop is the white wall in FireCracker's room. I took most of them, Chris took the ones I am in. I used my 24-70mm lens and used it as a wide angle for most of the shots. I think that about covers it.
*
*
Under the Sycamore is now on Facebook. You can now 'like' me over there (that whole concept is weird for me). I'd love for you to visit the Facebook page and let me know what kinds of things you'd like to see on it.
*
*
And moving on. It was 1998 and I was on the verge of graduating high school. It really wasn't all that long ago, but is was long enough that email was just starting to be used and the internet was relatively new to most people. Back then to get the most current information about global things you read actual newspapers and magazines. I've always liked magazines. Anyway…to the point…I remember coming home from school and finding a magazine waiting for me. I sat on the floor of my room and thumbed through the pages. Then I saw this picture: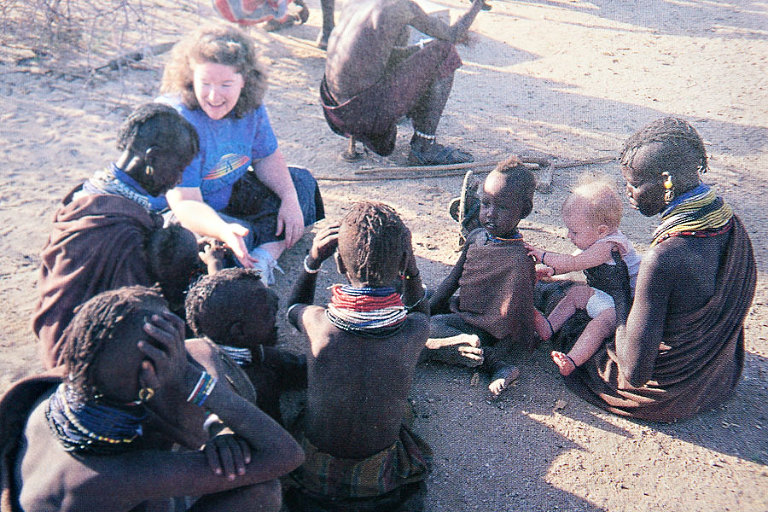 I know seems simple enough….ladies and babies. Something about it struck me. I knew THAT is what I wanted for my life. On the verge of entering college, I knew I wanted to love on babies that were not my own. I knew one day I wanted to impact the lives of children that did not have anyone fighting for them. I wanted my family picture to one day be filled with kids that did not look like me. I wanted to live in Africa. Kenya to be specific. Among the Turkana to be more specific.
The woman and the fair skinned baby in the photo haunted me in a good way. I thought of them often. A couple of months went by and I found out that very woman and her family would be traveling from Kenya to Oklahoma for a visit. Not only that…they were coming to Tulsa. Not only that…they'd be staying across the street with my neighbors. I love when God shocks me.
I got to meet them. Talk with them. We wrote. I set up an email account and we emailed.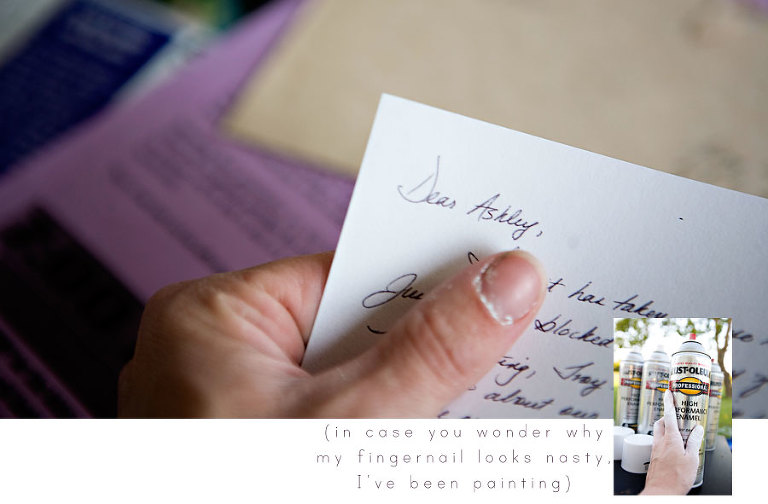 Plans were put into place for me to spend a summer working with children in Kenya with them. Then I got a call that circumstances changed and I would not be able to go. I was broken hearted. I still have not been to Africa. I still plan on going. Someday. A few days ago the boys found a letter tucked in an old book of mine. A letter I wrote myself 2 weeks after graduation. A letter that was supposed to be opened 2 years ago, but I forgot about it.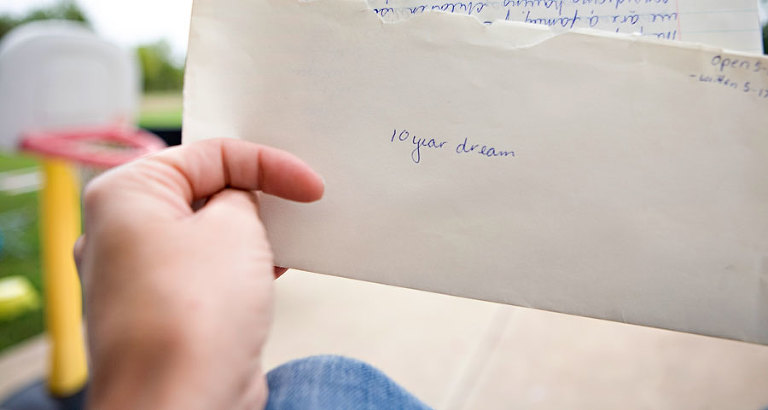 I dreamed that at 28 I'd be married to Chris Campbell. Got that one. I also wrote, "We are currently a family of 2, but we are considering having children in the future." Well, that was totally off! Finally I wrote that we were living in Africa caring for orphans. When I wrote that letter the biggest thing I could wrap my mind around in regards to helping orphans was to live with them. It was back when I had no concept of how the internet would make the world smaller. It was when I had never heard of a blog or that I could connect with others in numerous ways to impact the lives of the most vulnerable. My 10 year dream of living in Africa did not come true. I am okay with that.
One thing is the still the same…I want to care for children that have no one else or have parents that are unable to provide basic needs. The funny thing about becoming a mom is that you forever look at every child through the eyes of a mom.
Will we adopt in the future? I sure hope so. I once read the quote, "I have 5 kids. One is adopted. I don't remember which one." I hope to say that one day. Until then, I can still be involved in impacting the lives of children. That is exciting stuff. That's the good life.
So, I thought I'd share a few ways we can all get involved! There are a billion more….many others I have blogged on before.
Buy some vitamins….and contact Meg. Seriously, read this post. Go buy vitamins. Help save a child's life. Easy peasy. (you have to read her post to figure out what the eggs are for)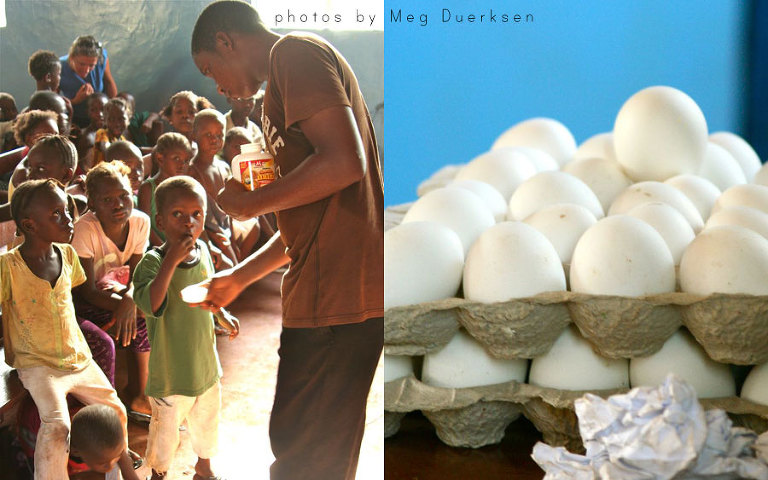 Sponsor a child. You've seen links to Compassion International and World Vision on my blog for over a year now. I'd like you to meet my oldest boy. He shares a birthday with our 6 year old. He loves soccer and group games.  At home he is responsible for carrying water, washing clothes and running errands. There are 4 kids in his family. He lives in Rwanda. We get the privilege of watching him grow, of corresponding, of helping his family provide all he needs to grow and develop. Our boys really hope they get to play soccer with him one day. He doesn't look like me, but I sure am grateful his mom partners with me so I can be a part of raising him.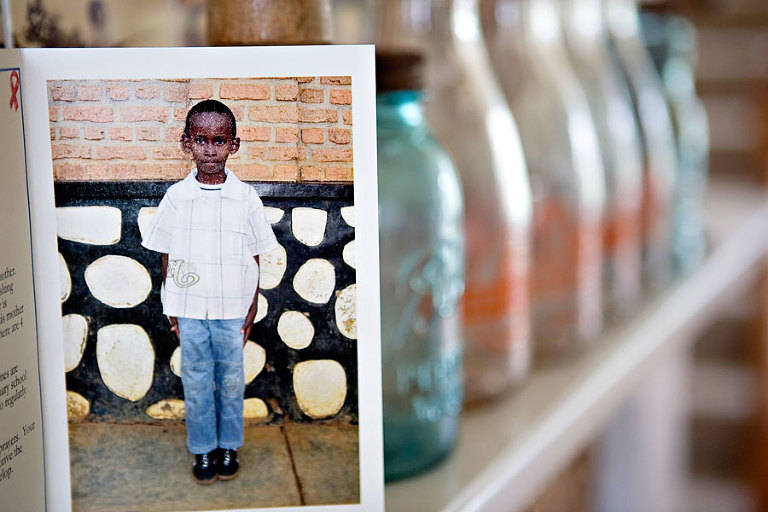 If you are local and you like to play golf. Participate in the adopt[ed] golf tournament. It will be held at The Golf Club of Oklahoma on Oct. 4th. All proceeds go towards helping families adopt, international orphan care, and local foster care aid. If you are a business you should sponsor a hole…really it is a no brainer. Here are some details (look for the adopt[ed] logo). Take your kid along to play too! (how many different haircuts can I post in one week?)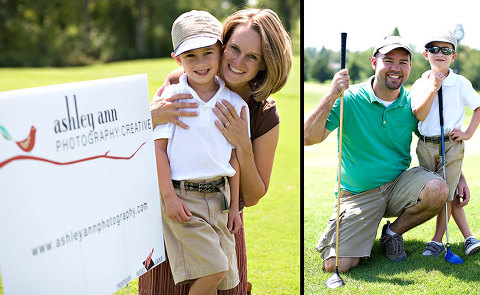 Meet my friend Emily. She is totally hip and seems to have the ideal little family.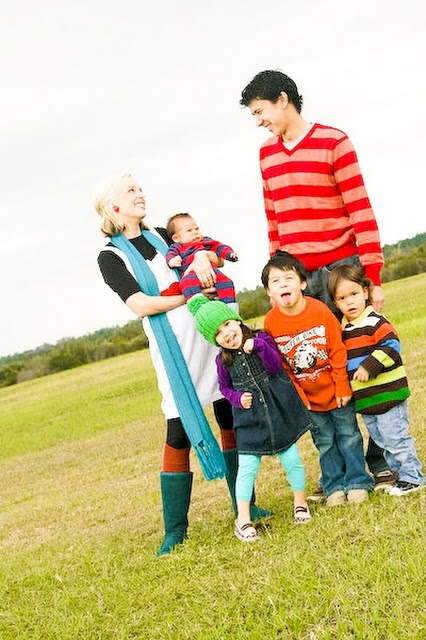 But her family just isn't quite complete. There is a little girl missing. A little girl waiting on her parents and siblings to come get her. If you have a blog, website, etsy store…you can purchase an ad spot on Emily's rad blog and help bring her daughter home. How easy is that? Help click here for more information on their journey to adoption and how to purchase a sponsor spot!

And another no brainer way of helping a vulnerable child…buy a cute clutch!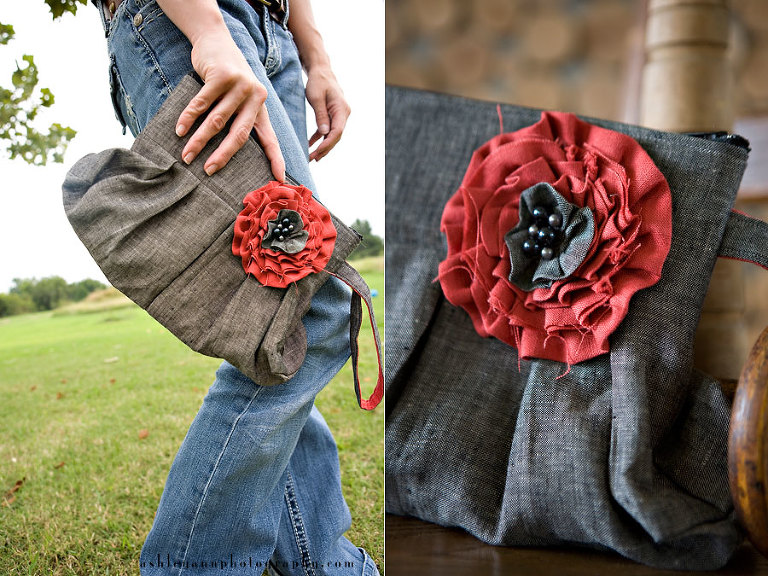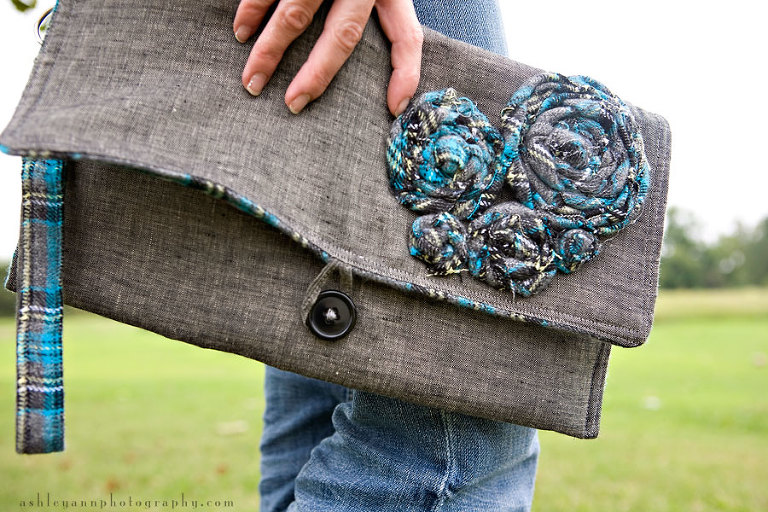 While you are at it, buy a cute headband to go with your cute clutch. (I currently wear this one more than FireCracker).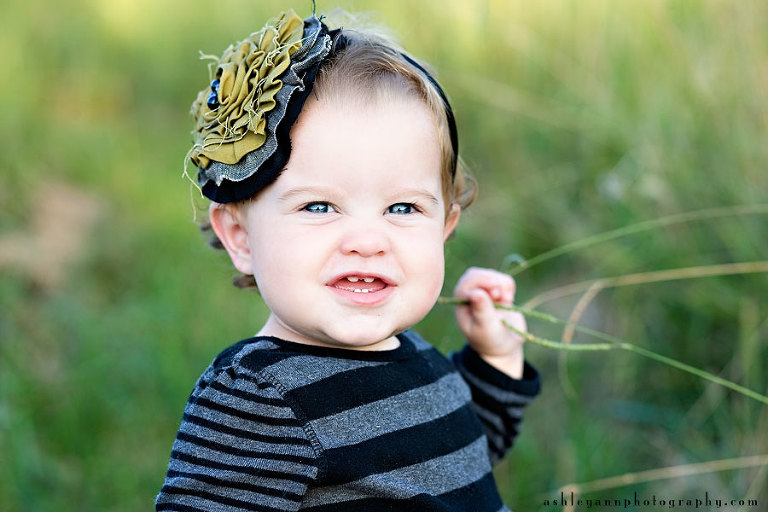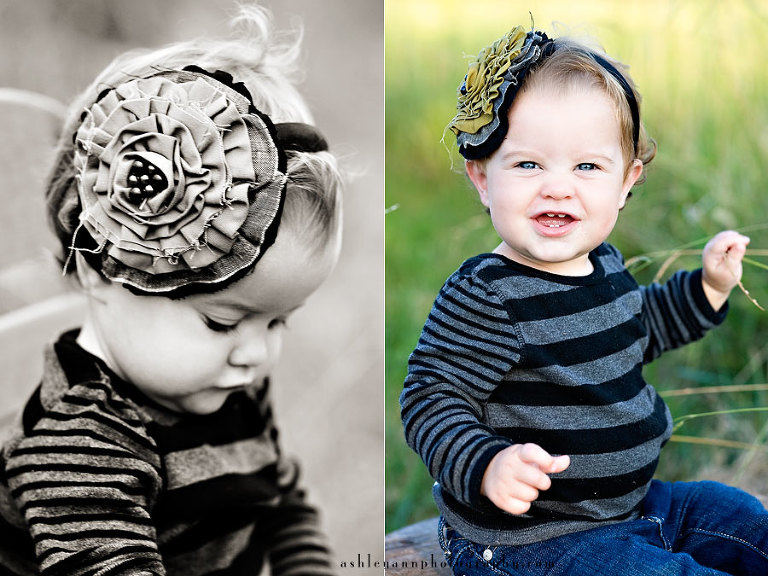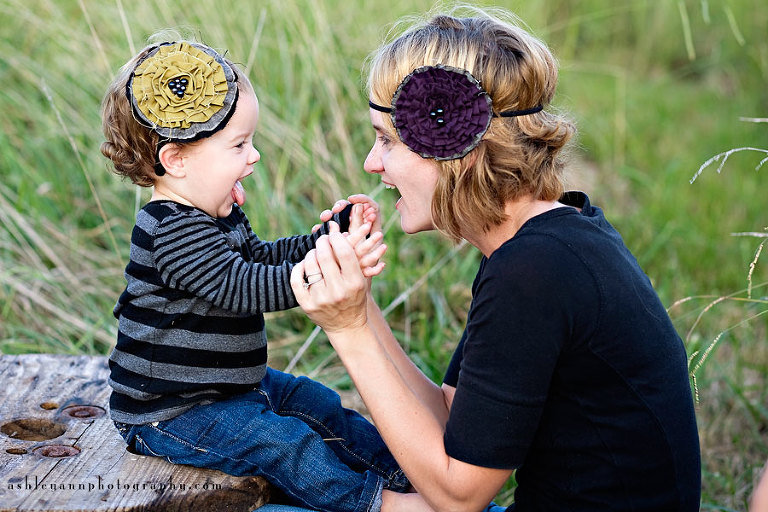 Foster Kade Designs on etsy has amazingly cute headbands and bags….and all profits go towards helping a sweet family adopt. I love being a mom. I am blown away by how simple it is to help children that are in need. As a mom I can't imagine not being able to provide for my kids. I can't imagine them going to bed hungry because they had nothing to eat (verses going to bed hungry because they didn't like what I cooked!) I want to help. I want to show others how easy it is to help.
So that is my little story. I am not in Africa living with orphans caring for them. I am in Oklahoma. I live a simple, ordinary life. I write a blog. I make crafts. I buy too many chairs. I recognize that changing the world isn't rocket science and it isn't hard. I don't have to change the whole world, but if I can play a small part in changing the world for a few precious kids…sign me up!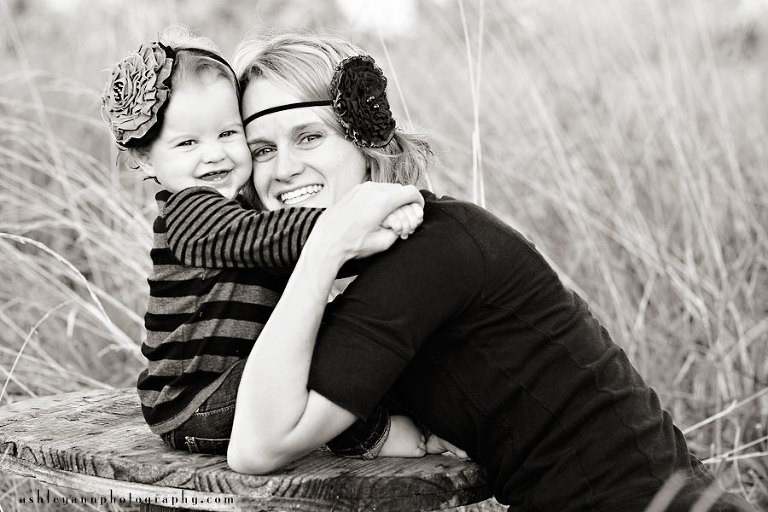 I am hosting a giveaway for Foster Kade Designs today. I want to get the word out about this amazingly cute store, so I am giving you 3 chances to enter today. You should all enter, but buy an item too. These would make great Christmas gifts!
Giveaway Details:
Prize is one item of winner's choice from Foster Kade Designs
Contest ends Tuesday, Sept. 21st 9:00pm US Central – CONTEST IS NOW CLOSED
One winner chosen at random
Maximum of 3 entries per person
How to enter:
1. Leave a comment on today's post.
2. Post about Foster Kade Designs or this post on your blog, facebook, or twitter. Come back and leave another comment letting me know you did that.
3.  "Like" me on Facebook and then come back and leave another comment.
(I would like to note that I am fully aware of those online that use similar stories for selfish gain.
The organizations, blogs, businesses I mention are those that I personally support and feel confident in their legitimacy.
It is sad that I even have to write that.)