Thanks for all your sweet comments yesterday.  Just fyi…Chris had to do bedtime routines by himself last night because I was DONE…didn't so much celebrate that mundane! Lesley (my sister) got the girls matching outfits. We attempted to get a few pics of them while we were at my grandpa's house. FireCracker doesn't exactly pose for pictures. She did, however, find it HILARIOUS  that she got to hold and kiss her cousin on the head. It was pretty funny to watch.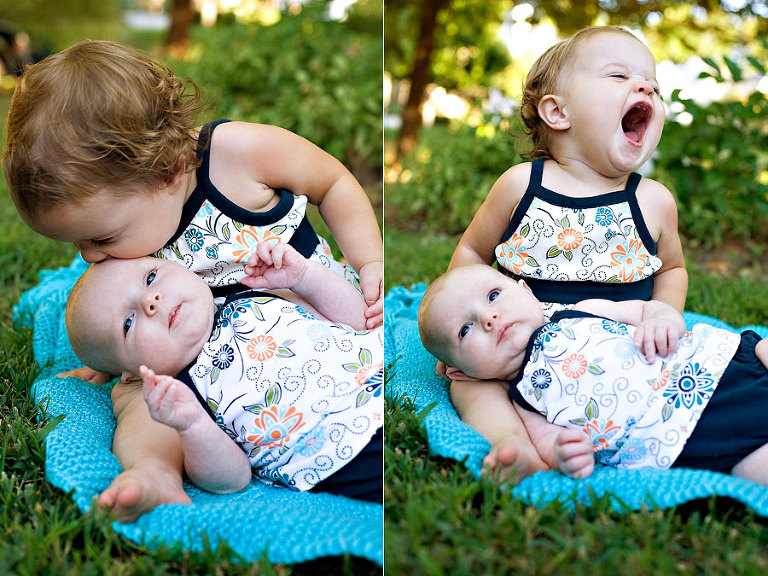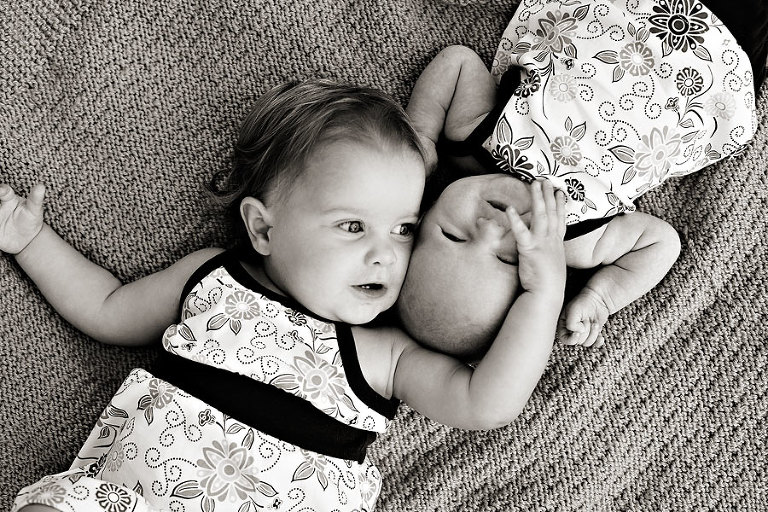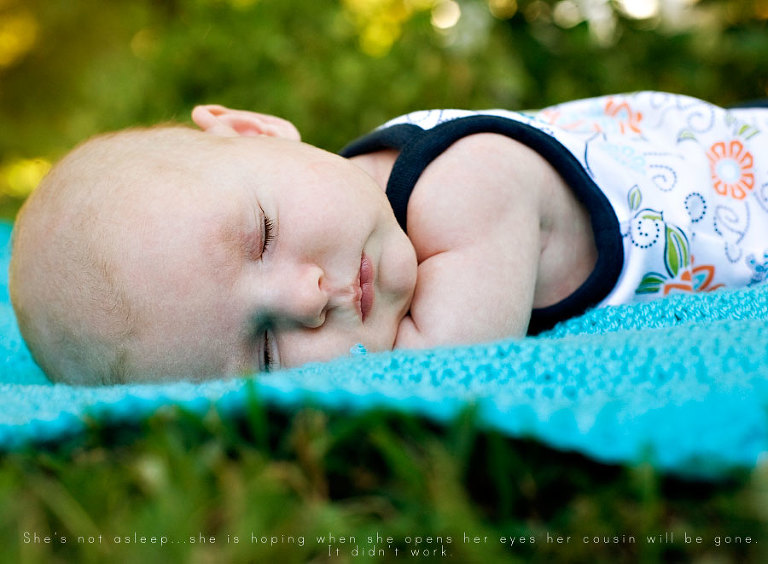 And those are basically the best cooperative shots I got. Reality is Lesley and I both like the "outtakes" just as much.
"Hello cousin. I am going to eat you now."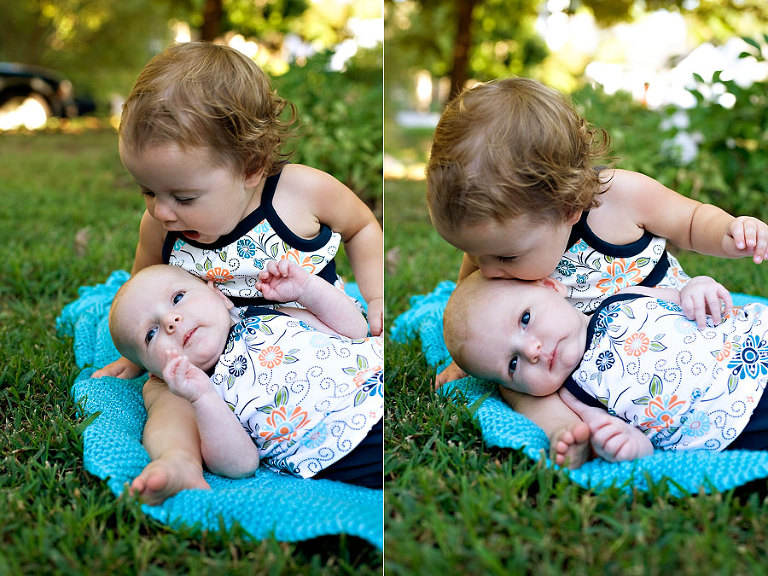 "Now I am going to stick my fingers in all the little holes on your head…then I will think about what to do to you next."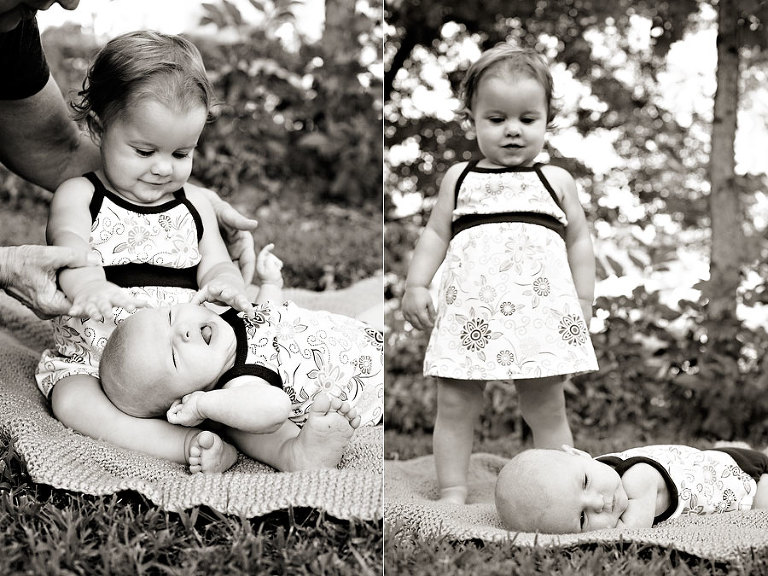 There were no 5 week old babies hurt in the making of this post…despite how it looks her aunt got the hand before the hit.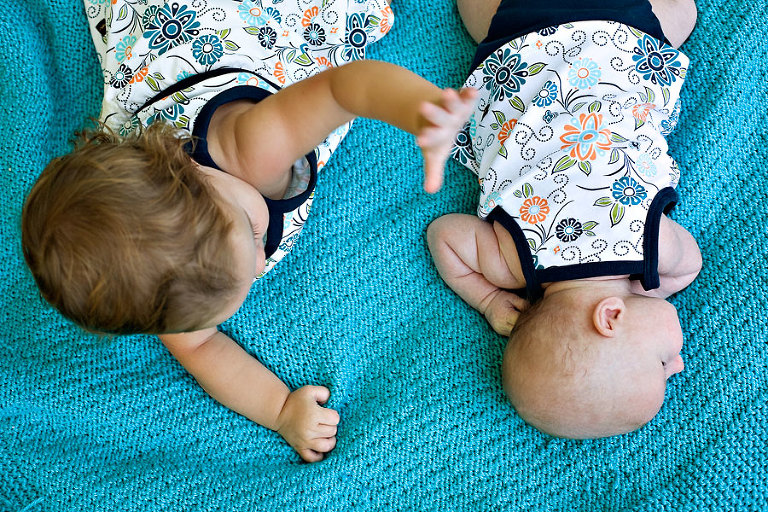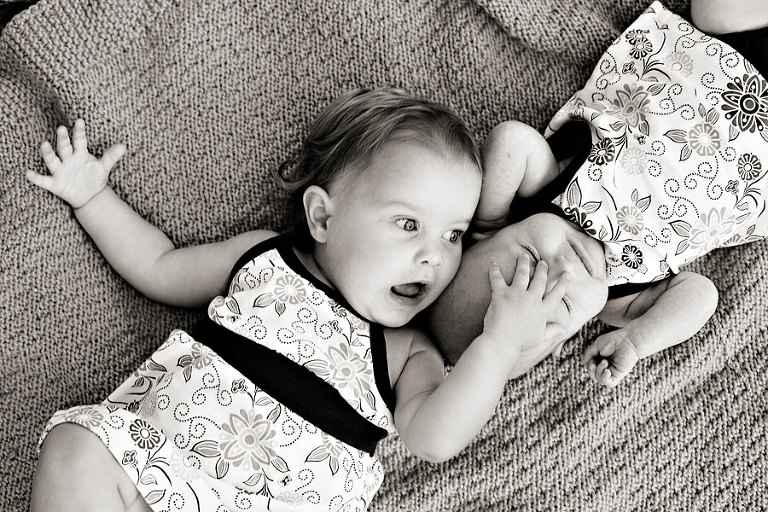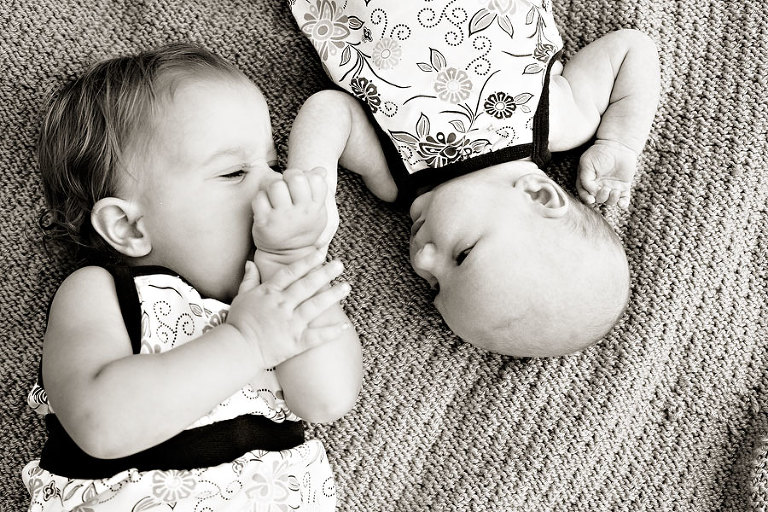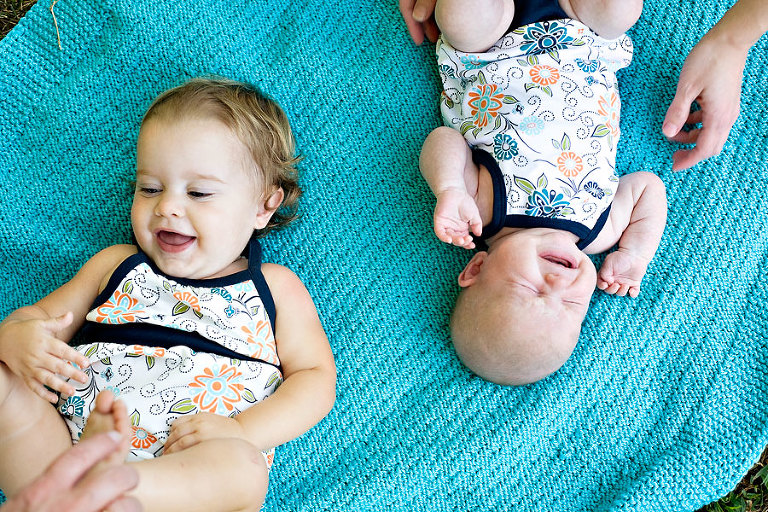 FireCracker and Sweet P….their nicknames suit them well.
*
*
*
And the Sweet Pea Hats winner is: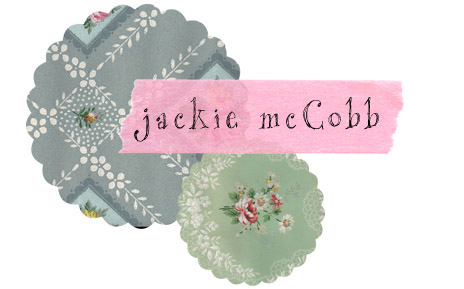 The horrible hairstyle comments you left for that giveaway were HILARIOUS. Thanks for sharing!
*
If you are wondering where the cute tape and scallop graphics are from, check out: