When I am buried under never ending piles of laundry or sweeping crumbs off the floor for the 15th time in a day it can be easy to forget how being a mom is one of the greatest adventures of my life. I have hard, yuck days at home with the kids just like everyone else. I have days when I am counting the hours until bedtime and days I would rather cry than intervene in one more sword fight. Those are days and moments I try to get through and move on. Sometimes I snatch a photo to remind myelf of those days, but usually I don't. The mind is a battlefield and I don't want to waste time and energy dwelling on the yuck in life….so you don't see much of that on this blog.
Thankfully, the yuck is far outweighed by the simple goodness of being a mom. Not much compares. I love that I get a front row seat to watch as 4 babies grow into the people that God created them to be. It is amazing when you really think about it. Talk about creativity at the ultimate level. My favorite times are usually found in the mundane. The thing about the mundane is if you are too busy with everything else in life you miss out on it.
For me being too busy for the mundane can mean missing out on the pride my son has for his ability to contort his body. Simple. Memorable.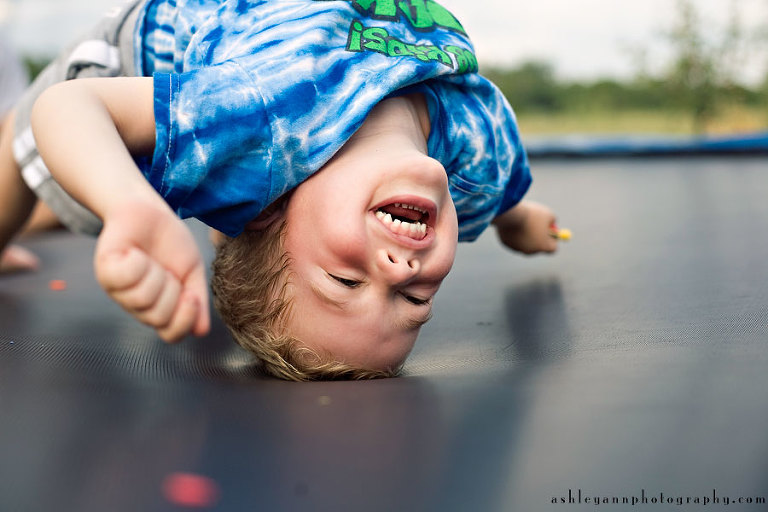 Or how decked out in her girly Baby Gap dress my daughter can hold her own in a wrestling match with her big brother.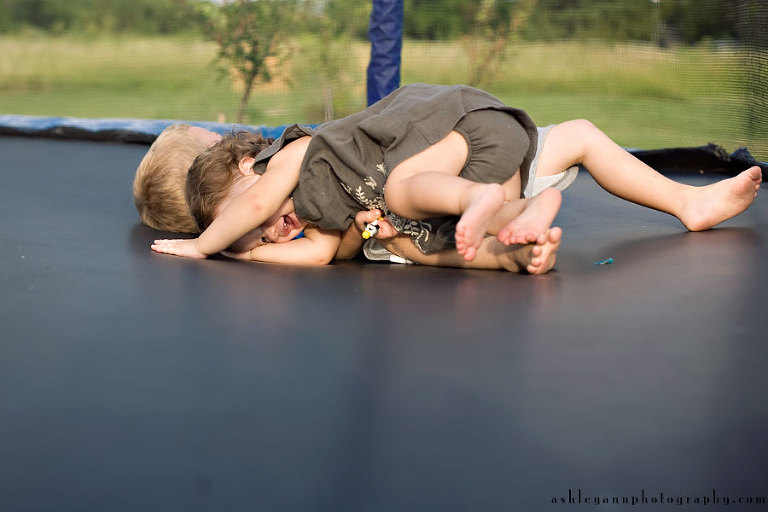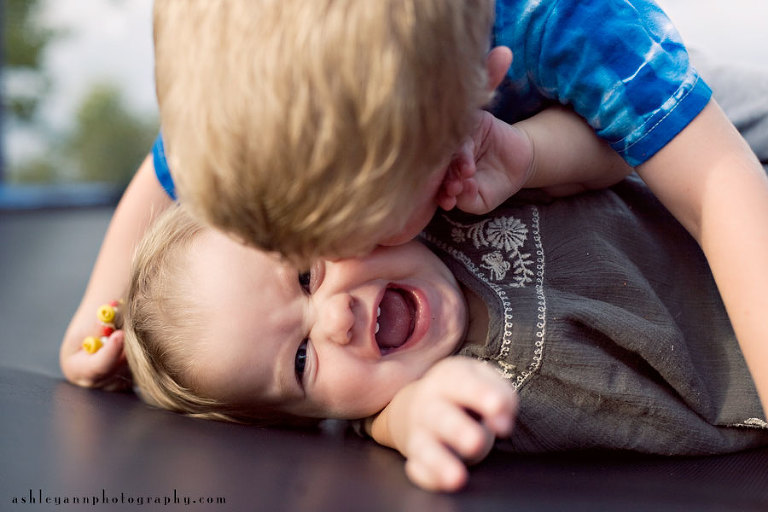 It is mundane – 4 legs on a trampoline….but it is a reflection of God's creativity in my life…a tough little girl majorly loved by 3 big brothers.
When I am too busy I can easily notice the fighting among my kids…and not notice developing friendships.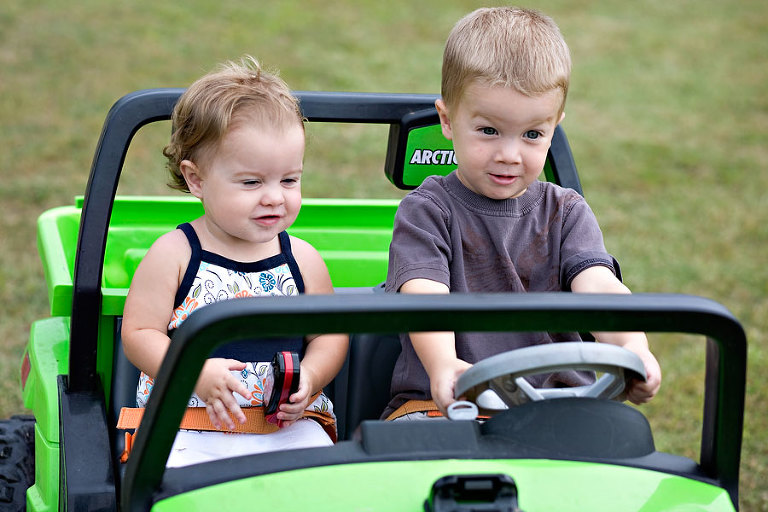 Missing out on the mundane can mean overlooking how rough it is for a boy to actually lose his tooth at school….and I mean LOSE as in it is somewhere on the playground as a result of wrestling too hard with his dad & friends during recess. (on a side note can I say I have never been so happy one of my kids lost something!)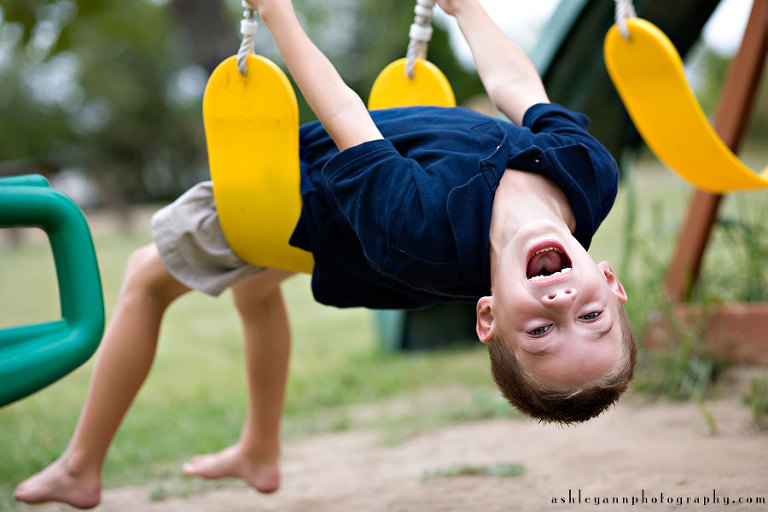 The mundane, day-to-day life….just killing time in the backyard. There is a song out now with the lyrics, "she grew up good, she grew up slow." I want my kids to grow up good and grow up slow (yes it is a country song…of course!). Life is too fast paced, I want childhood to be slow. I want to celebrate the mundane and recognize that most of life is made up in the mundane.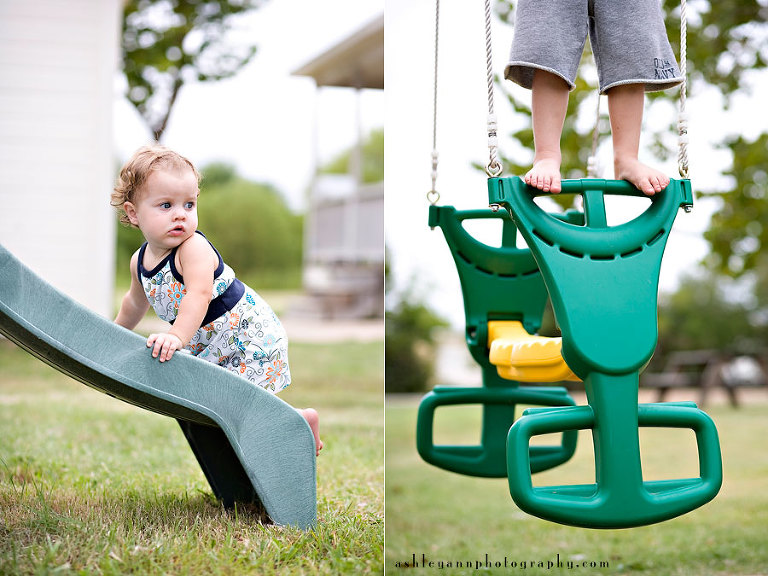 I love being a mom. I love watching my kids interact and forge deep bonds with eachother. Sometimes those bonds are forged doing things together that I may or may not like…if it isn't a moral issue then at times I look away. Some of my greatest memories from childhood had major flesh wounds and broken bones as a result, but the risk and pride of accomplishment was worth every doctor visit. (my parents may disagree with that). Adventure in the mundane.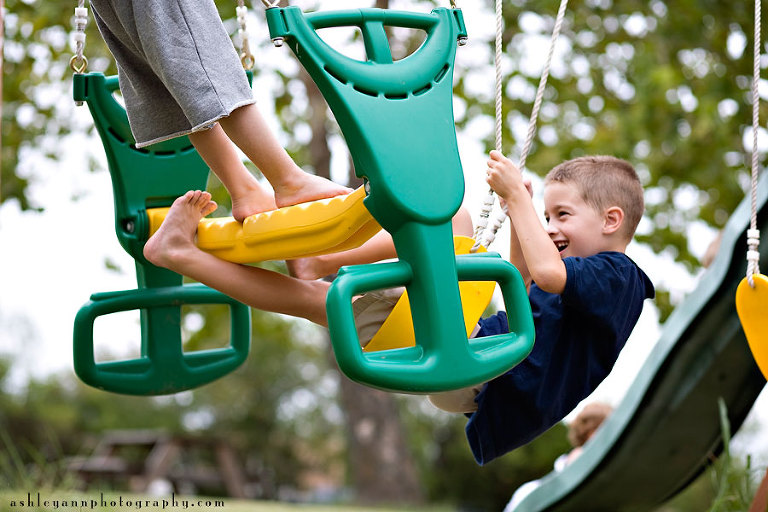 I want to soak in the mundane because I am not guaranteed tomorrow with any of them. They are not guaranteed tomorrow with me.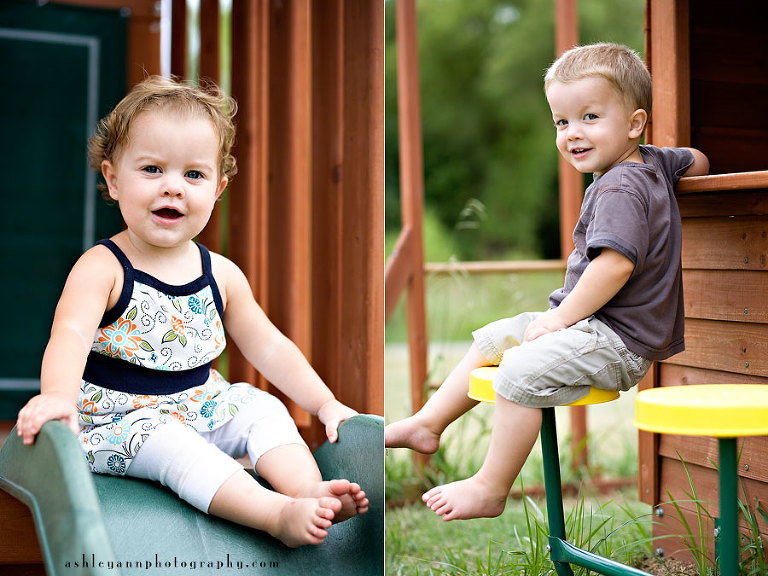 I want to be in the little moments with my kids maybe even more than I want to be in the big moments.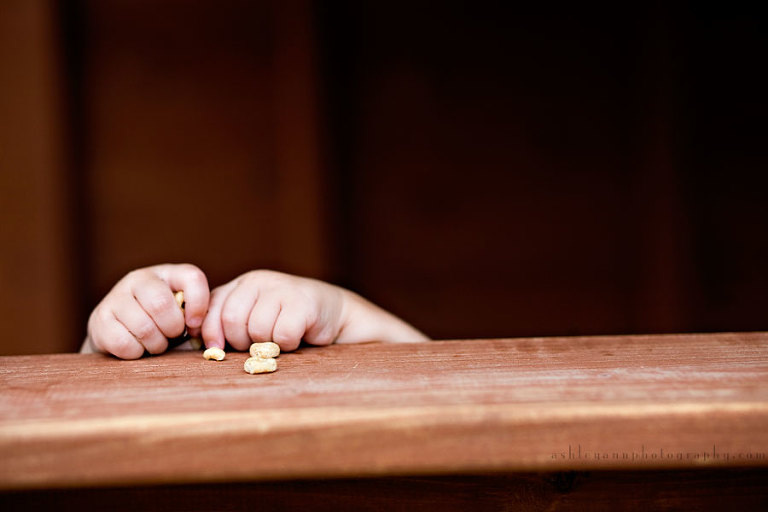 When I slow down and walk along side them in the mundane I recognize things I might not otherwise. Things like how my 2 year old puts stickers on his legs upside down to the world, but right side up from his perspective.  Celebrating the day to day can often seem upside down for our culture, but it seems right side up to me.