Her next big thing is tackling the swing by herself. Why does she feel she needs to do everything her brothers do….forget the infant swing.
She pulled this dresses out of the folded laundry pile to wear. ???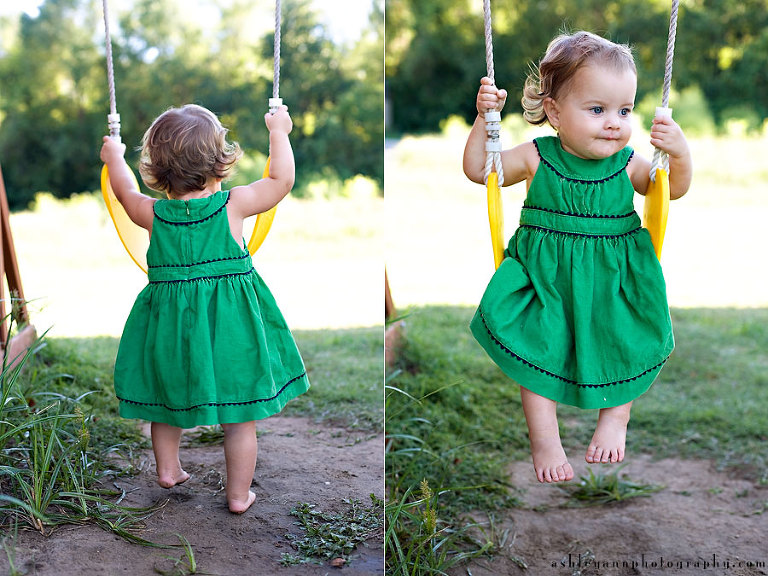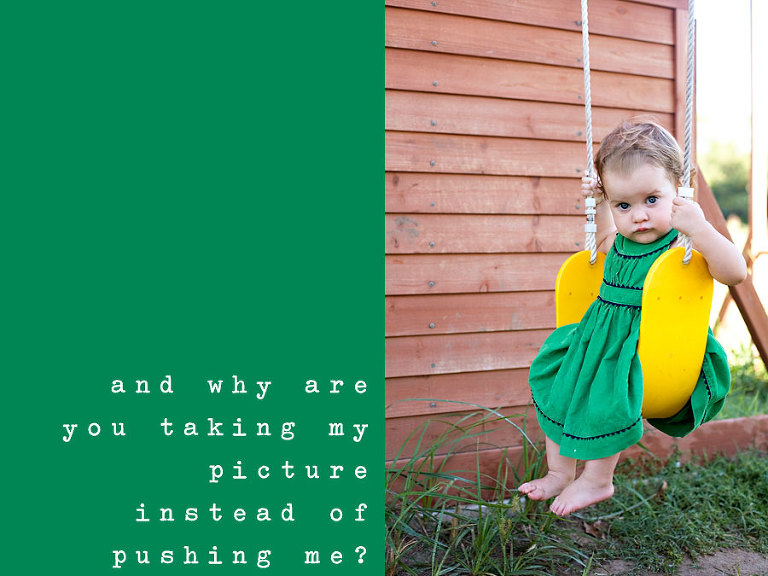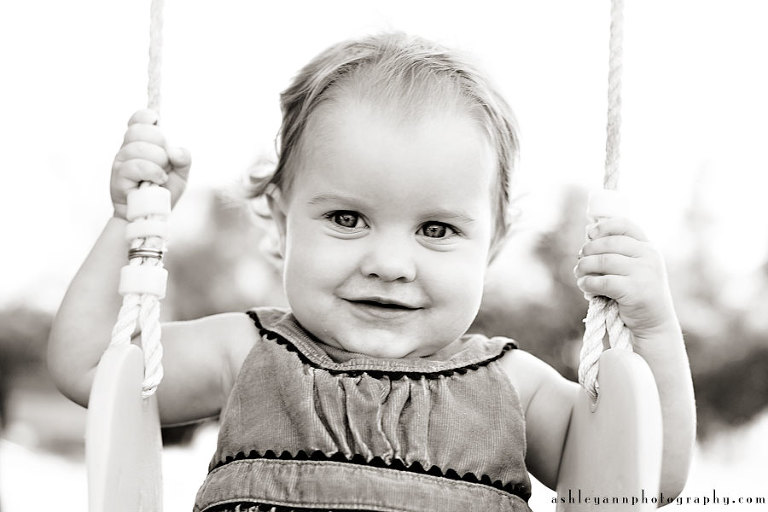 While she is working on her next big thing I am working on finding another type of Big Thing. Remember last year when I shared about The Christmas Gathering?
I did a bunch of diy projects you can use as gifts.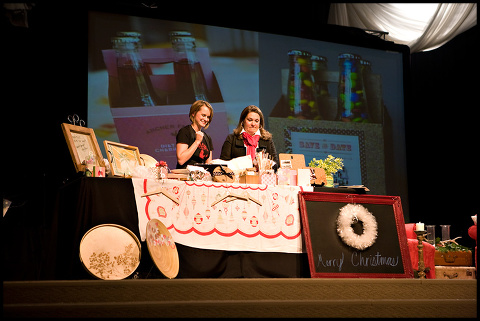 The audience is always huge….two nights of hugeness.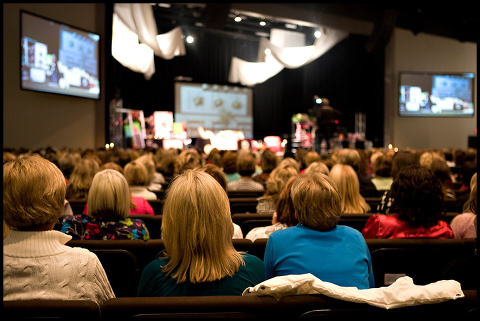 It is a local Tulsa event that goes on two different nights, about 1200 women each night. You can only get in with a ticket and the tickets sell out EVERY YEAR. The dates are Nov. 18th & 19th. Well this year I am not presenting any of my ideas, but I am helping with a new segment called "The Next Big Thing". Here are the details: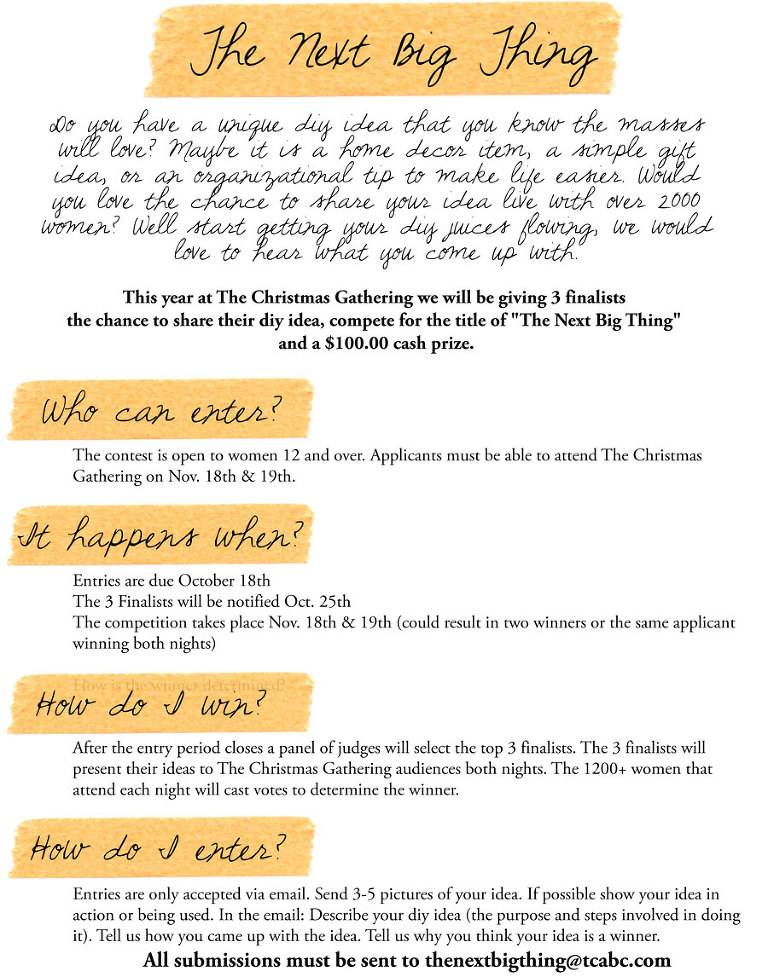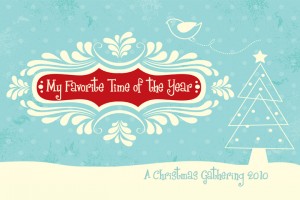 Tickets to the event go on sale this Sunday (October 3rd). You can buy them in person at The Church at BattleCreek or online (starting Monday go to this site and follow the links to purchase) Remember they sell out every year. This is a super fun event to go as a group of friends…or do it as your Christmas office party for the ladies. For more information or questions contact The Church at BattleCreek (not me!).
*******
On a similar note….Christmas shopping….handmade gifts….check this out next week….