UPDATE: The giveaway is now closed. Joy's comment is the last counting one: "Would love to have just an itsy bitsy bit of your photo-talent! Love the pictures, the beautiful dress and the outrageously beautiful girl!"
The early morning and late night hours are often my most productive in regards to getting things not related to playing done. FireCracker got a new dress and I had been wanting some pictures of her in it, but trying to do an outdoor photo session of her with her brothers running around was proving difficult. So EARLY one morning she woke up before the boys (daddy included). We ran out to the street and got a few pics of her.
PHOTO TIP: Did you know the first and last hours of sunlight in a day are considered the "Golden" hours for photography? Often the light is just perfect. So next time you have an early riser head out and get a few pictures before the sun gets harsh and the temp gets hot! This is also good to keep in mind when you are planning a little outdoor photo shoot.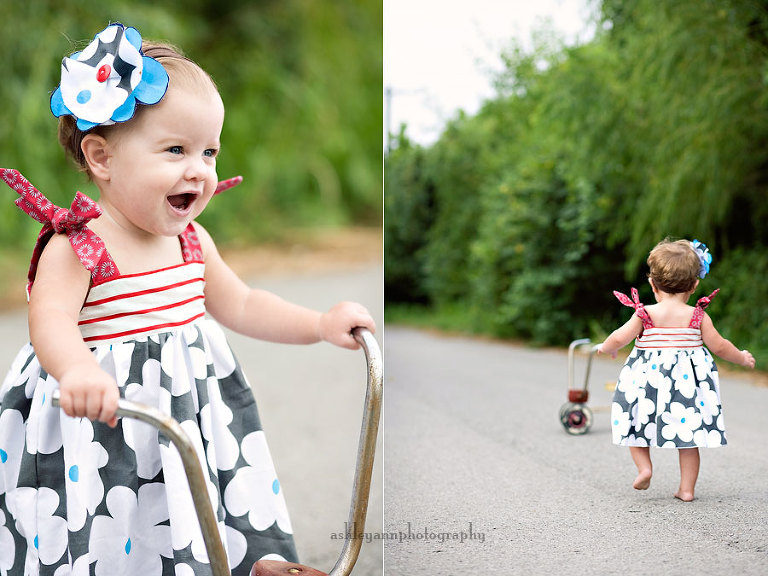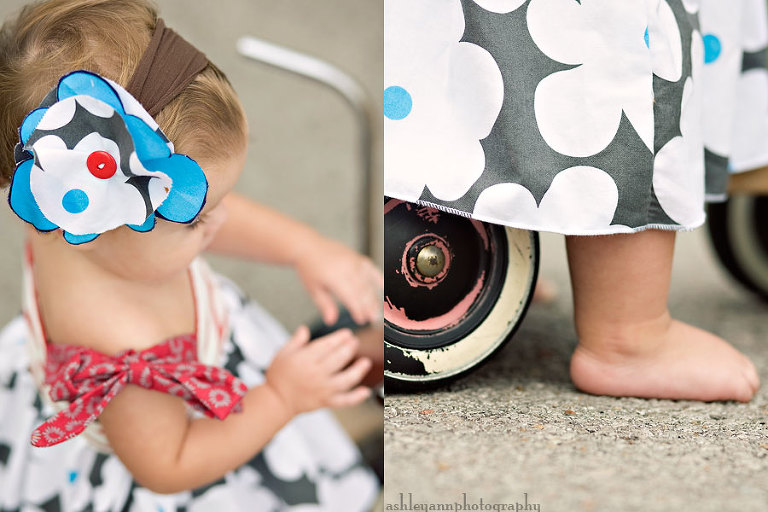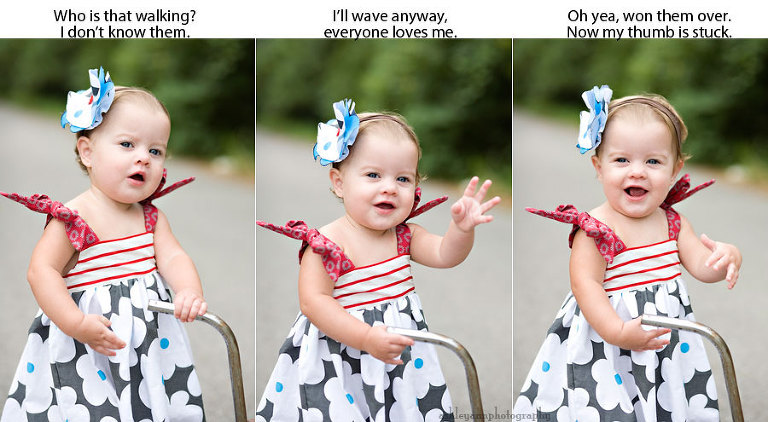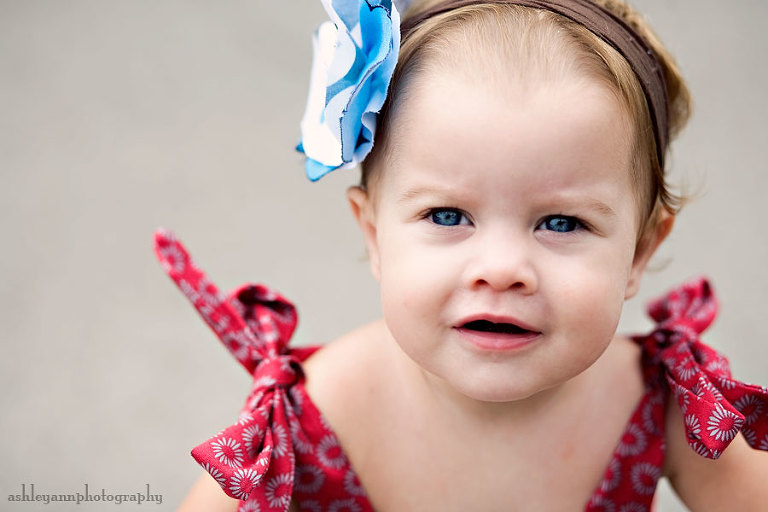 And to go with your early morning photo session…how about a new dress for a little one in your life? I am thrilled about this giveaway because not only is it etsy, but for me it is local…best of both worlds!  Itsy Bitsy Creations is offering a giveaway for the dress of one winner's choice. But before we get to details of the giveaway…check out some of her stuff. I am so loving the headbands (especially the Lily one)…a bit funky. Very cool…and $5.00. Steal.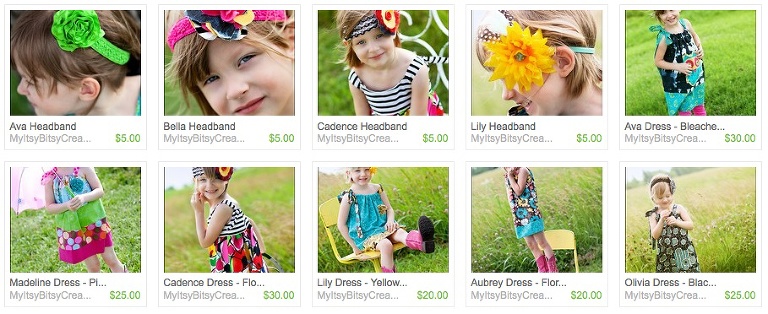 Itsy Bitsy Website *   Itsty Bitsy Etsy Store
Itsy Bitsy Creations specializes in one of kind items. If you are looking for someone to create a special birthday outfit or Halloween costume contact Itsy Bitsy Creations. You can find out more on how the company began and their support for March of Dimes here.
Giveaway Details:
Prize is the winner's choice of one dress from Itsy Bitsy Creations (winner will be responsible for shipping charges)
One winner, chosen at random
Contest ends Friday, August 20 9:30pm US Central
To enter leave a comment on this post using at least one of these words: Itsy, Bitsy, Creations, dress, etsy, sunlight

(For example: My daughter is an itsy bitsy firecracker)
Just a little reminder that Google Reader does not reliably work with my blog…it won't update regularly